What is the best possible thing you can spend $10 on if you are a third party Transformer collector AND a fan of Bruce Campbell movies? MasterShooter Collectibles BrOOMstick!
This little piece of plastic gold is the perfect little stand in for Fracas in your CHUG collection, as well as being a freakin' awesome Evil Dead reference!
Just read his biography, which managed to mix Transformers, The Wizard of Oz and the Evil Dead in equal amounts:
BrOOMstick vowed to retrieve the ruby skid plates that were scavenged by the resident of the building that fell on his last partner. On his journey, he was possessed by an evil spirit from an old book. Victory was won, even though it cost him his hand. He eventually built a prosthetic, but still likes to wield the chainsaw that he had used in the interim. He has now teamed up with the Sweepers who serve the Deceptive Constructs. The new partnership seems to have distracted him from his vow, for now.

Yes, you read right, he has a CHAINSAW! The BrOOMstick toy comes with a chainsaw add-on as well as a small adapter for Mini-Con ports.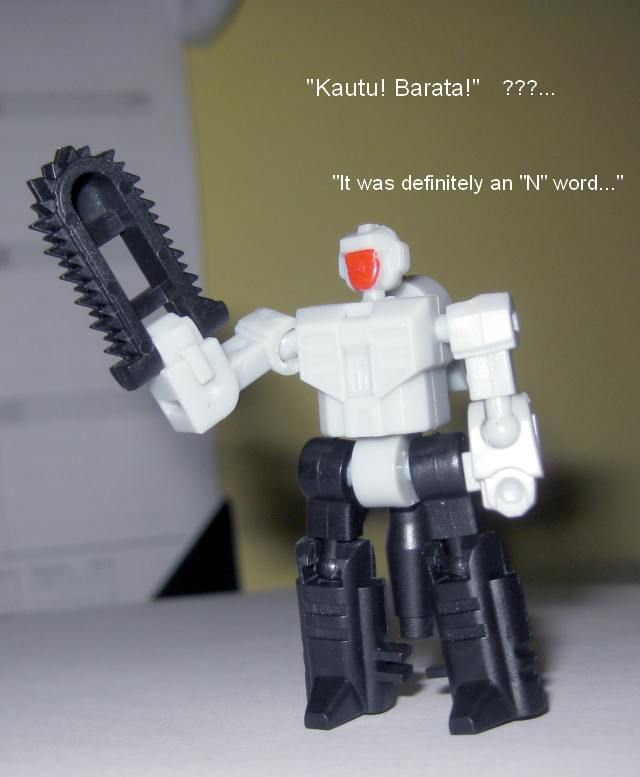 Broomstick has 9 points of articulation in the main figure, plus two more if you count his accessories. Neck, shoulders, elbows, legs and knees are all ball joints.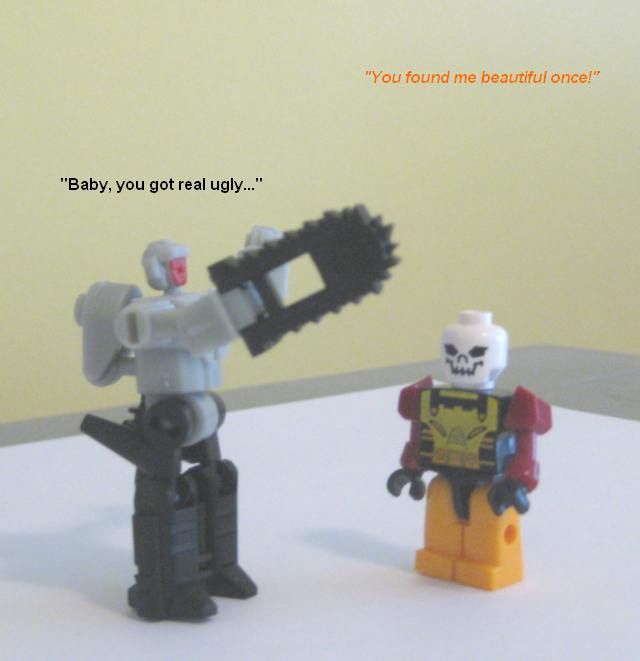 In gun mode, BrOOMstick folds up into a stubby, three barrelled pistol. He has a handly that works with 4mm and 5mm hands, as well as a 3m "C-Clip'. You can leave the chainsaw on the hand, or remove it.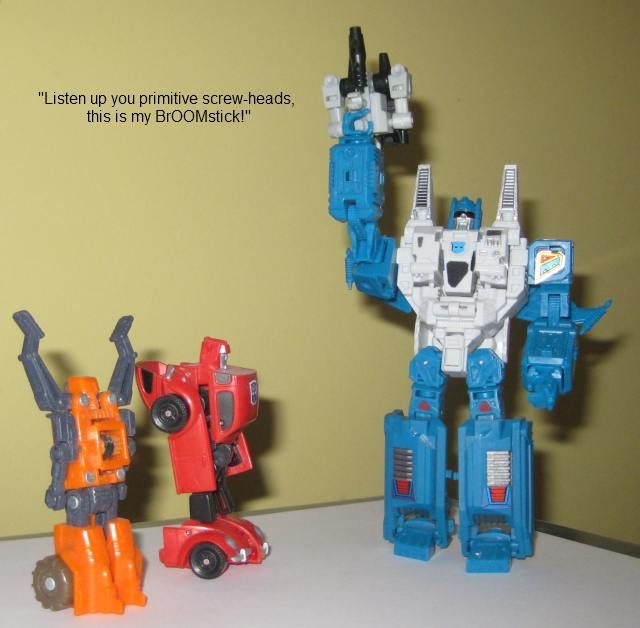 He is easily comparable to any Arms Micron toy out there, in fact probably better quality.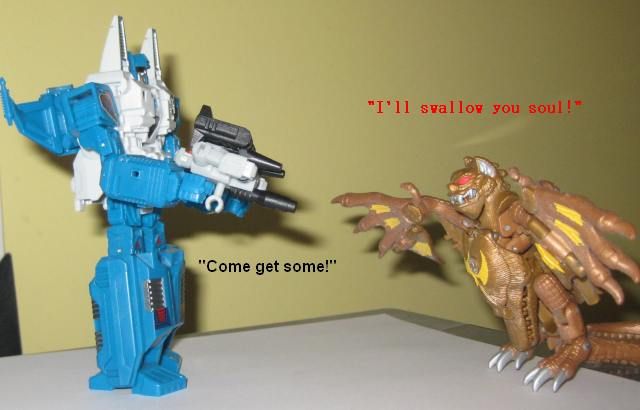 Anyways, I recommend it to anyone who wants a new Fracas, or who loves Bruce Campbell movies, chainsaws, or the Wizard of Oz.