According to Norwegian news site
VG.no
, a company by the name of Alu, based in Kristiansand, has produced the Aker Solutions MH OCH 300, an operators chair that's normally used to control ships and even drilling equipment on a massive scale. This time, however, one of their latest projects went in a direction they hadn't thought of previously. It still deals with machines on a massive scale, but now they're in the realm of science fiction.
These controller chairs may be what the humans, under the orders of human villain Harold Attinger (played by Kelsey Grammer), use to control the human made
Stingers
and
Galvatron
.
You can read the full article on VG.no's
website
, but you'll need to use Google Translate to read it, and we've copied an excerpt of the story behind all of this.
- I thought it was a joke

"Transformers" films are actually based on a toy, as the grip can be transformed into different shapes, machines and devices. They have been a huge high-tech, sci-fi success, both toy and movies. And here passport ie chair from Kristiansand perfectly.

- They called on April 1 last year, at. 22.30 in the evening. We thought the it was a joke, but responded affirmatively that they could borrow and use the chair in the movie. In June last year we sent as two chairs with flights to Detroit and got them back, gently used and without a scratch, after a few months, with enthusiastic comments; Paramount guys were totally "blown away," says Frankt Robertsen.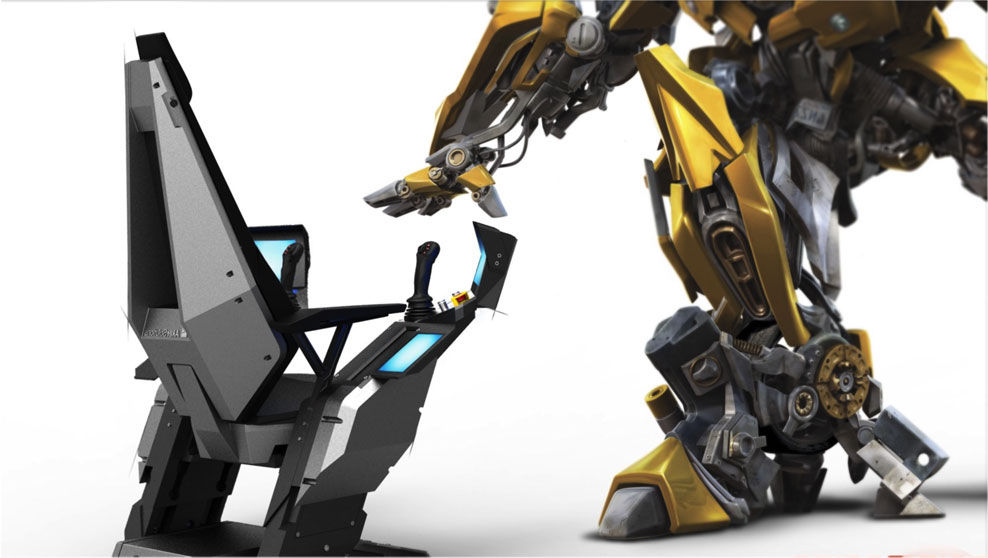 Transformers Age Of Extinction will make it's US appearance on June 27th, a little less than two months from now, so until then it'll be little tidbits such as these that keep us going until opening day. Just a little while longer, folks!
Keep your optics tuned to Seibertron.com for the latest in news and updates, plus the best
galleries
around!