Shmax.com has two graphs per figure: one for price based on e-Bay 'sold for' listings and another for the prices Shmax users have recorded their figures were bought for. It actually also projects a trend-line for the values, based on prices paid.
An example: Fortress Maximus prices on Shmax
EBAY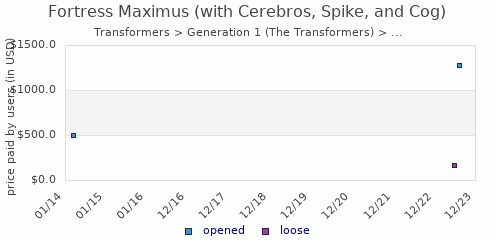 Prices paid by Shmax collectors
They are extremely useful as a general record of prices actually paid in recent years, and as far as I'm concerned, this Shmax resource is the closest we will come to an 'accurate' price guide.