Kotaku
reports that TakaraTomy is producing an upcoming figure of Optimus, based on the original 1990's Sony PSX Playstation. Much like
Mega Drive Megatron
, this figure will look as authentic as possible in alt mode and a nice nod to the old skool gamers and collectors.
It will see release in early 2015, as far we currently know.
Currently, there is only an artist rendering, but this 19cm Optimus Prime will transform into the first generation PlayStation. It is slated to be announced in early 2015, so it will be a while until there are more details.
Mega Drive Megatron is due to see release in September, so we only have to wait a little while longer for him, while the wait for Optimus will be a bit longer, but he seems to be worth the wait.
And now, the images: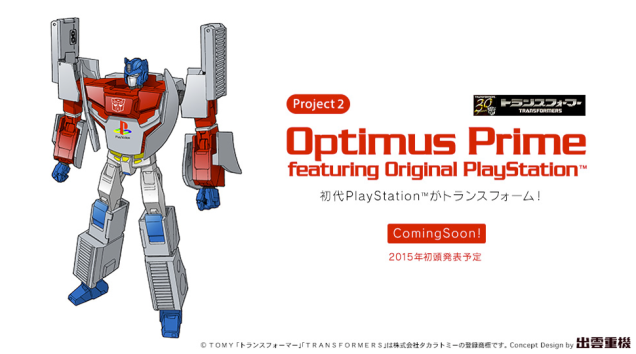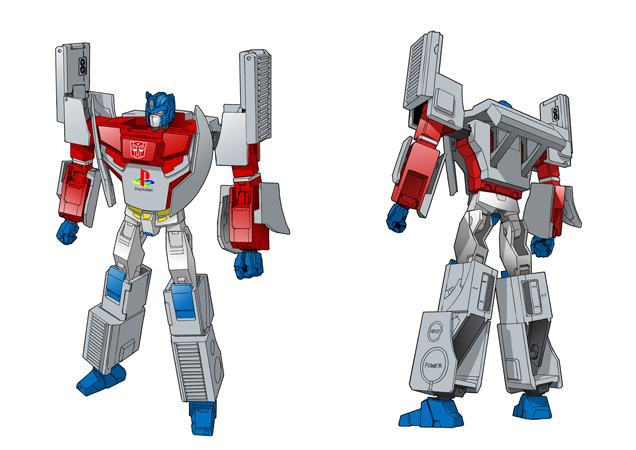 Keep your optics tuned to Seibertron.com for the latest in news and updates, plus the best
galleries
around!