It's that time of the week again folks! No fancy intros, straight into it!
CUSTOMIZATIONS
frenzy_rumble
has been busy as usual and this week brings us a number of customs.
Taiki
brings the tactics to Transformers Prime in the form of
TF: Prime Prowl
.
xaviercal
brings us a massive scratch build project bringing to life
Fall of Cybertron Metroplex
.
autobotx23
takes a page or two out of the "All Hail Megatron" series to bring us
Cliffjumper
.
PrymeStriker
shows off a couple of touch ups, this week
TF:Prime Arcee and Knock-Out
.
DreadstarCybph
brings us via Cybertron Phillipines member buraidimus a more show accurate
Airachnid
.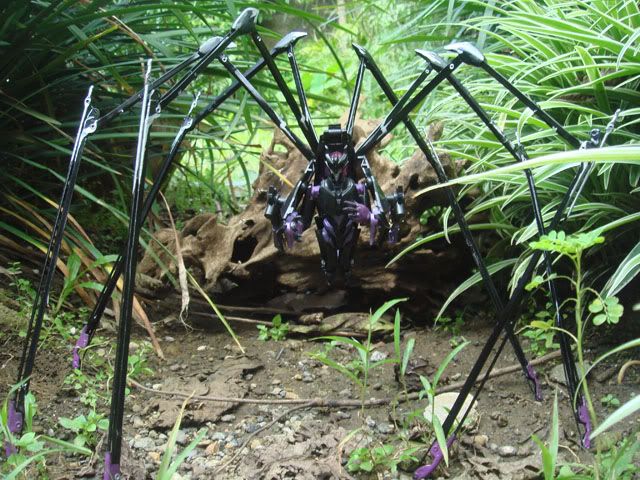 Lastly,
Jin Saotome
brings us an amalgam of styles as he blends Generations and Animated to bring us a new take on
Megatron
.
FAN ARTWORK
M3Gr1ml0ck
updates us with on-going projects.
Unknown Soldiers Episode 8
and
Seeds of Deception: Terrorcon Hunt Act 4
.
fbwash
brings his professional skills to Seibertron.com and shares with us a number of pieces from preliminary sketches through to final colours.
Check them all out
.
Dark Energon
resurrects the old
MTMTE profiles
.
Following on from last week,
Noideaforaname
continues his
tribute to Kreons
.
And that's it guys, thanks again to all those who contributed this week. Check back next week for even more!