This thread is always changing as far as what I got for sale so keep an eye out for anything new.
***PLEASE READ, IMPORTANT!!!***
I only take paypal, which is
shaneladrigue@gmail.com
as a gift. If making a purchase please leave your address in a PM.
INTERNATIONAL SHIPPING IS OFFERED AT AN ADDITIONAL COST.
KREO RID BUMBLEBEE SET MISB - 40 SHIPPED
LOYAL SUBJECTS 8 INCH SHOCKWAVE MIB - 40 SHIPPED
TELEMOCHA WASPINATOR WITH PAPERWORK - 40 SHIPPED
IDW WASP AND ANIMATED WASP - 30 SHIPPED
ANIMATED LOCKDOWNS - 45 SHIPPED
STEELJAW LOT - 40 SHIPPED
STINGER LOT - 50 SHIPPED
KNOCKOUT LOT - 60 SHIPPED
SOUNDWAVES - IF ITS NOT LISTED PLEASE PM ME.
UNIVERSE SOUNDWAVE IS MISSING ROCKETS BOOST CAP - 25
MACHINE WARS SOUNDWAVE LOOSE AND COMPLETE - 25
GALAXY FORCE SOUNDBLASTER MIB - 75
GALAXY FORCE SOUNDWAVE LOOSE AND COMPLETE - 50
CYBERTRON SOUNDWAVE LOOSE AND COMPLETE - 25
WFC DELUXE LOOSE AND COMPLETE- 25
TAKARA UNITED LOOSE AND COMPLETE - 50
FOC VOYAGER SOUNDWAVE W/LASERBEAK - 25
FOC VOYAGER SOUNDBLASTER W/BUZZSAW - 25
SONICRON MIB LOOSE LIMBS - 30
HUMAN ALLIANCE SOUNDWAVE COMES MIB - 85
DOTM DELUXE SOUNDWAVE - 75
MOVIE ADVANCED BLACK DOTM SOUNDWAVE - 75
ARMS MICRON SOUNDWAVE COMES MIB W/STICKERS APPLIED - 30
LOT OF KO MEXICAN PLASTIC MILK CARAMELS - 50
RARE NON TRANSFORMING TAKARA KABAYA - 100
KO WACKY COLORED JR - 200
JR. - 500
KOREAN CASSETTE MAN KABAYA - 200
CUSTOM ROBOTOS PROTO - 150
2008 WONDERFEST RESIN REVOLTECH KIT - 500
KO RED AND BLUE KABAYA - 100
KO RED AND BLACK KABAYA - 100
WONDERFEST 2007 RESIN LICENSED TAKARA KIT - 200
TAKARA ACTIVATORS SOUNDBLASTER - 50
ANIMATED HASBRO ACTIVATOR - 10
HASBRO BUMPER BATTLER - 10
BOTCON 2012 SG SOUNDWAVE WITH HEADBAND, INSTRUCTIONS AND BIO CARD - 85
CHORO-Q CLEAR AND COLORED. CLEAR IS MISSING CHEST PIECE TO ATTACH CONDOR - 75
EUROPEAN GOBOTS SOUNDWAVE MOSC - 50
GOBOTS SOUNDWAVE LOOSE AND COMPLETE - 10
TAKARA GOBOTS SOUNDWAVE LOOSE AND COMPLETE - 50
ROTF DELUXE SOUNDWAVE - 10
ROTF DELUXE INFILTRATION SOUNDWAVE - 10
ROTF DELUXE GATHERING AT NEMESIS SOUNDWAVE - 50
CONSTRUCTBOTS - 10
ANIMATED DELUXE - 25
ANIMATED ELECTROSTATIC DELUXE - 25
DOTM CYBERVERSE/LEGENDS - 10
ROTF CYBERVERSE/LEGENDS GRAY - 10
ROTF WALMART BLUE CYBERVERSE/LEGENDS - 10
TAKARA ROTF INFILTRATION CYBERVERSE/LEGENDS - 30
PRIME LEGENDS SOUNDWAVE - 5
TAKARA EZ PRIME SOUNDWAVE - 10
BEAST WARS - 25
TAKARA ACTIVATORS SOUNDBLASTER - 50
TAKARA UNRELEASED WHITE ACTIVATORS - 75
CHORO-Q CLEAR AND COLORED. CLEAR IS MISSING PIECE TO ATTACH CONDOR - 100
HARD PLASTIC KO MEXICAN COLORED MILK CARAMEL LOT - 50
TAKARA MILK CARAMELS - 100 EACH, FIRST YELLOW ONE IS FROM TURKEY AND HAS LESS DETAIL THAN THE TAKARAS - 50
RARE NON TRANSFORMING TAKARA KABAYA - 100
RARE KOREAN CASSETTE MAN KABAYA WITH PAPERWORK AND UNUSED STICKERS - 200
RARE CHINESE KO KABAYA - 100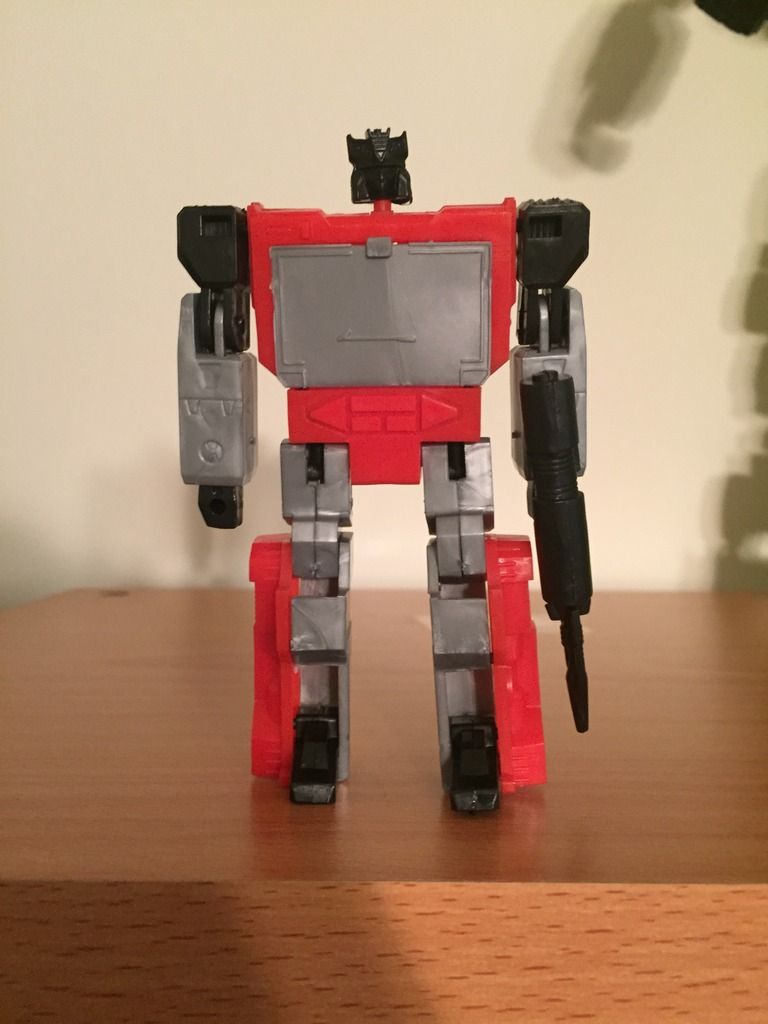 RARE KO KABAYA WITH PAPERWORK AND UNUSED STICKERS THAT ARE FALLING OFF SHEET - 100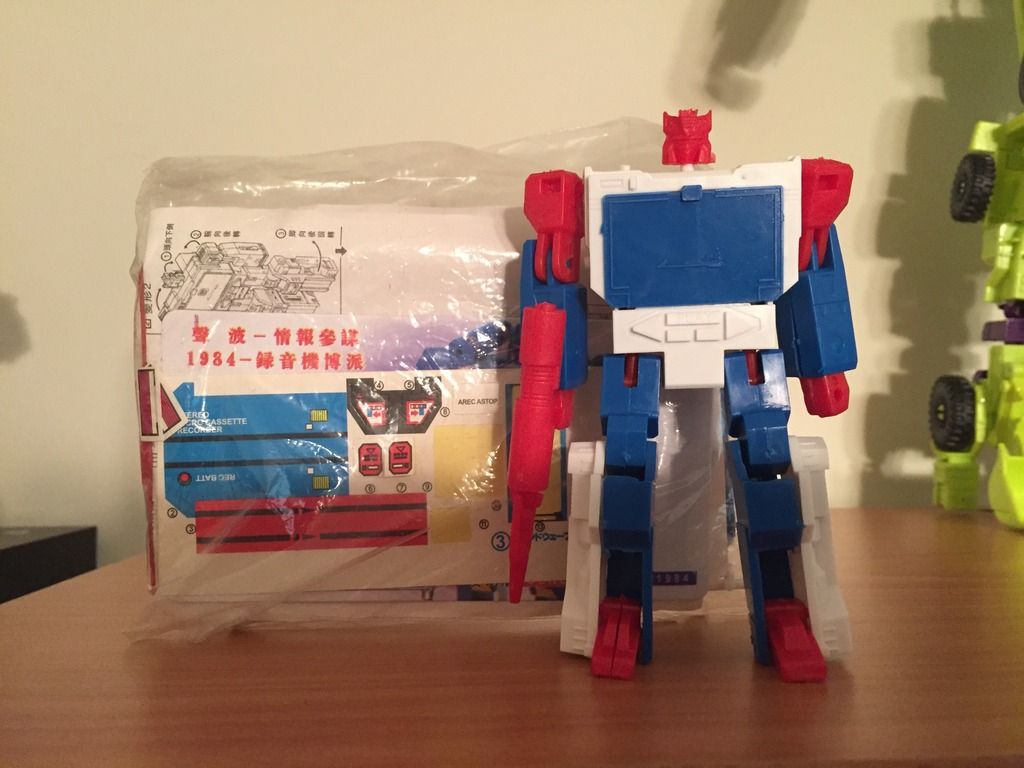 RARE 2007 WONDERFEST TAKARA LICENSED RESIN GARAGE KIT WITH EXTRA VISOR AND INSTRUCTIONS - 200
RARE TAKARA LICENSED 2008 WONDERFEST REVOLTECH SET MADE FROM A MEGATRON REVOLTECH WITH BOX, PAPERWORK, UNUSED STICKERS AND EXTRA CHEST INSERT - 500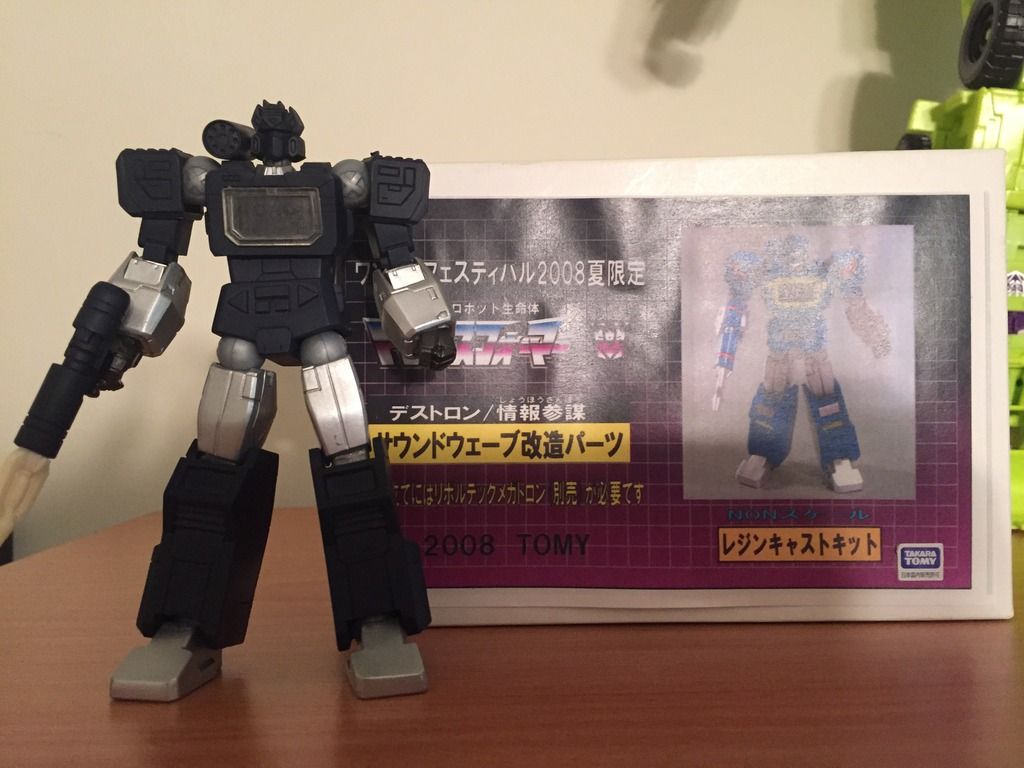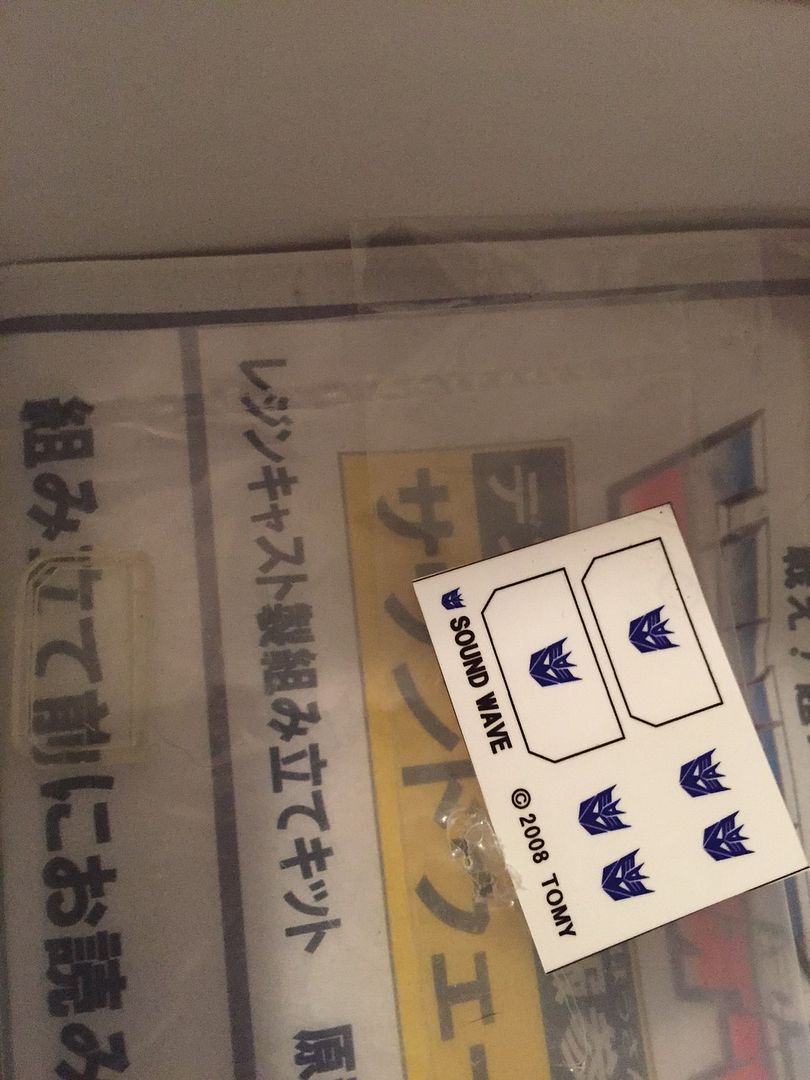 WST SOUNDWAVES - 60 FOR REAL TAKARA, 30 FOR KO "REAL", 50 FOR COLORED EXCEPT BLACK HAS ONLY ONE GUN FOR 40
TAKARA JR - BOX HAS MINOR WEAR WITH SOME FADING, USED STICKERS, NICE WHITE STYRO, NO CHROME WEAR THOUGH PIC MAKES IT LOOK LIKE IT - 500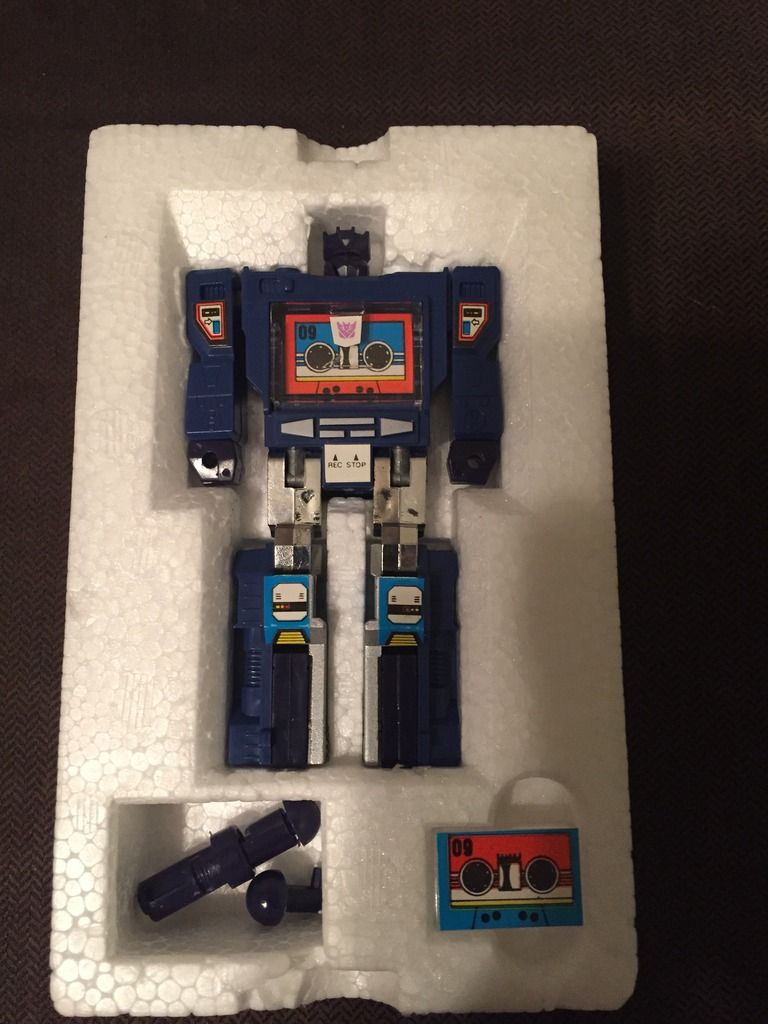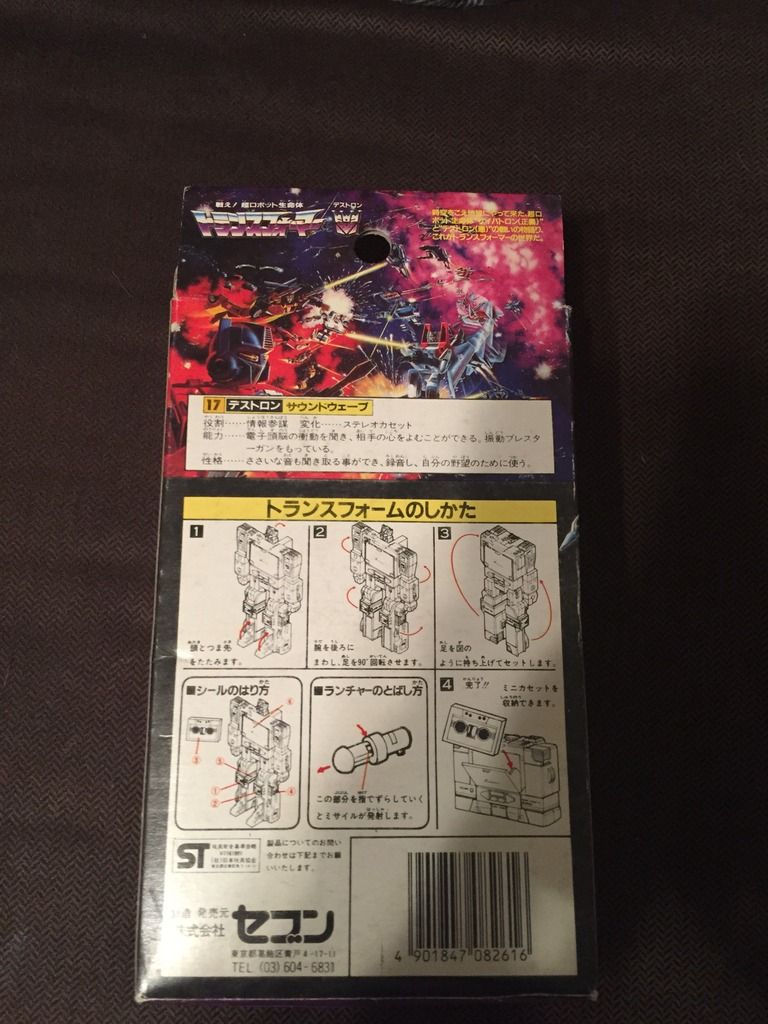 KO WACKY COLORED JR - UNUSED STICKERS, LIGHT DISCOLOR ON BACK OF RIGHT ARM, BOX HAS MINOR WEAR AND STICKERS - 200
CUSTOM ROBOTS PROTO WITH BOX AND ACCESSORIES MINUS BASE - 100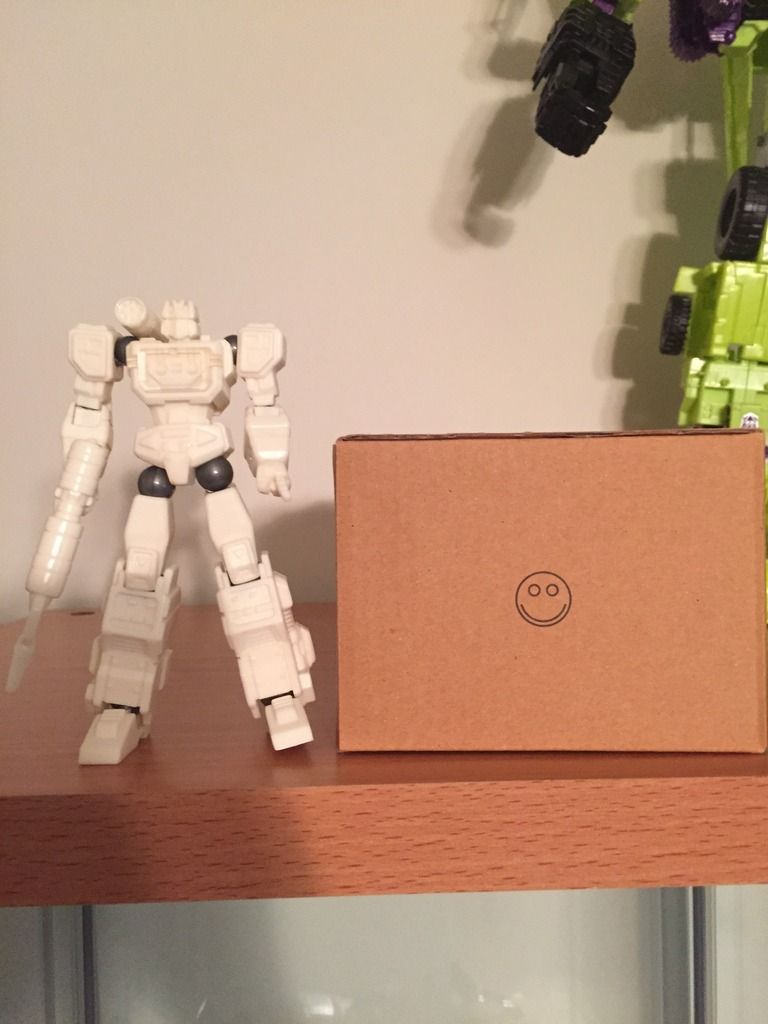 THE REST: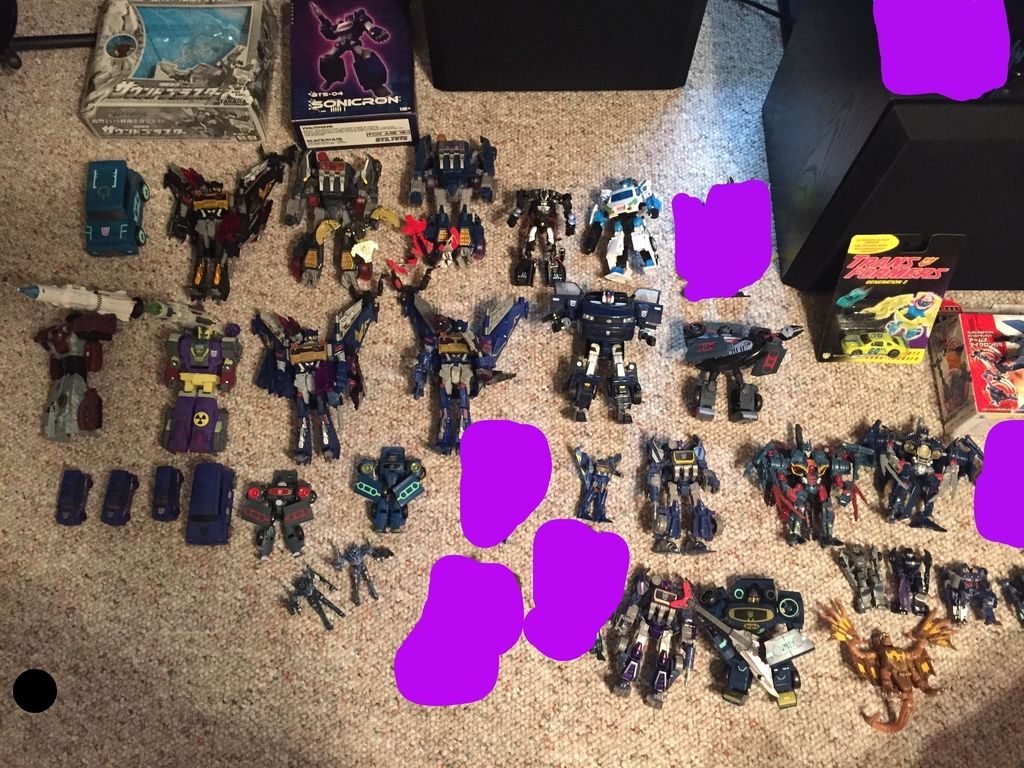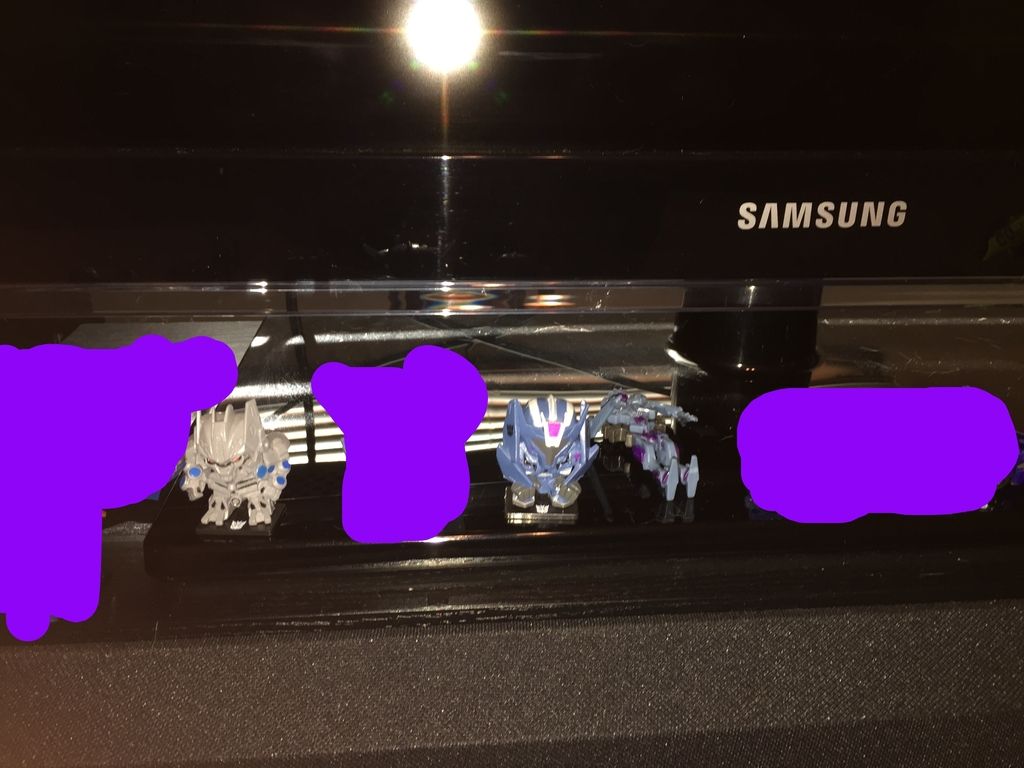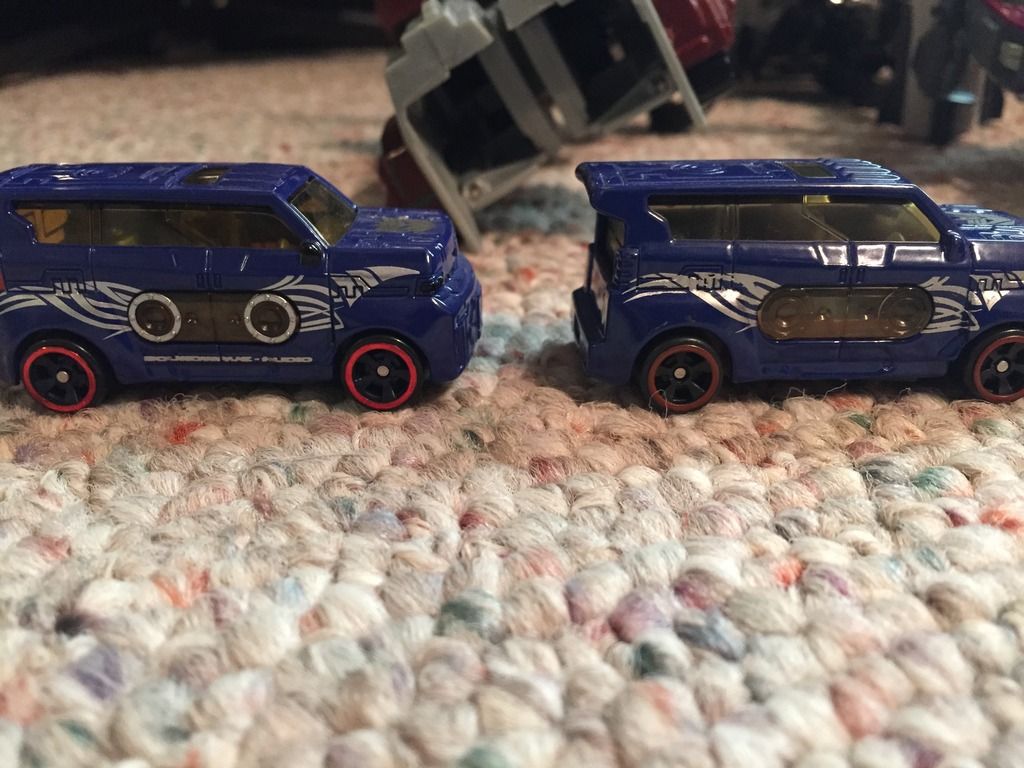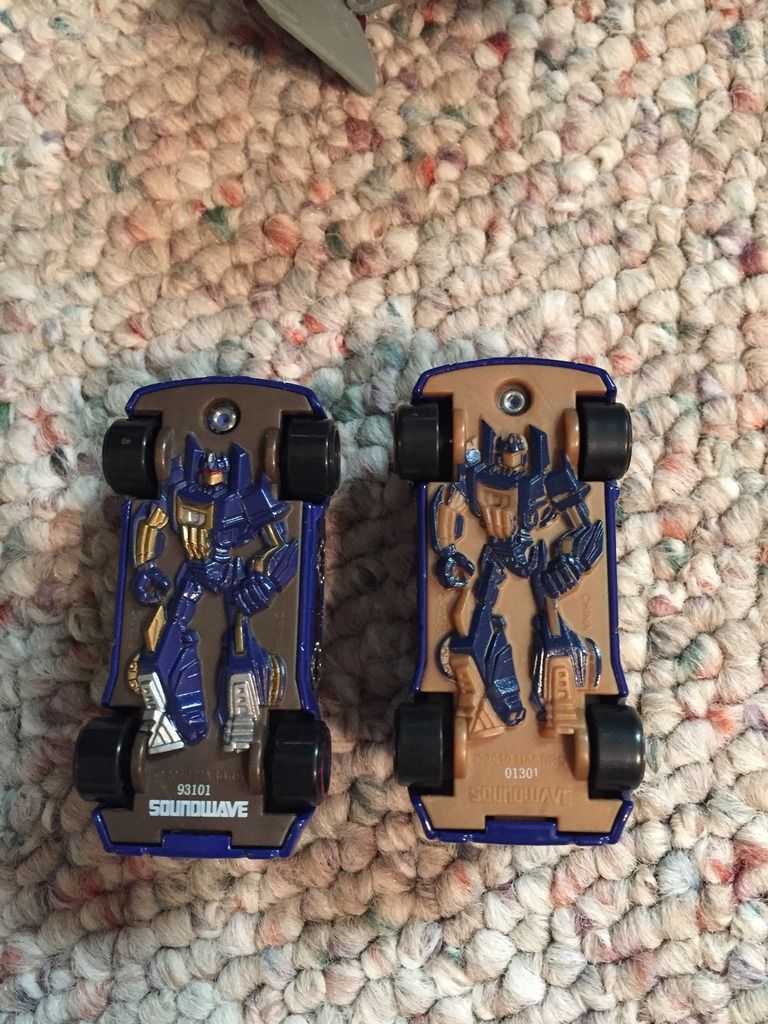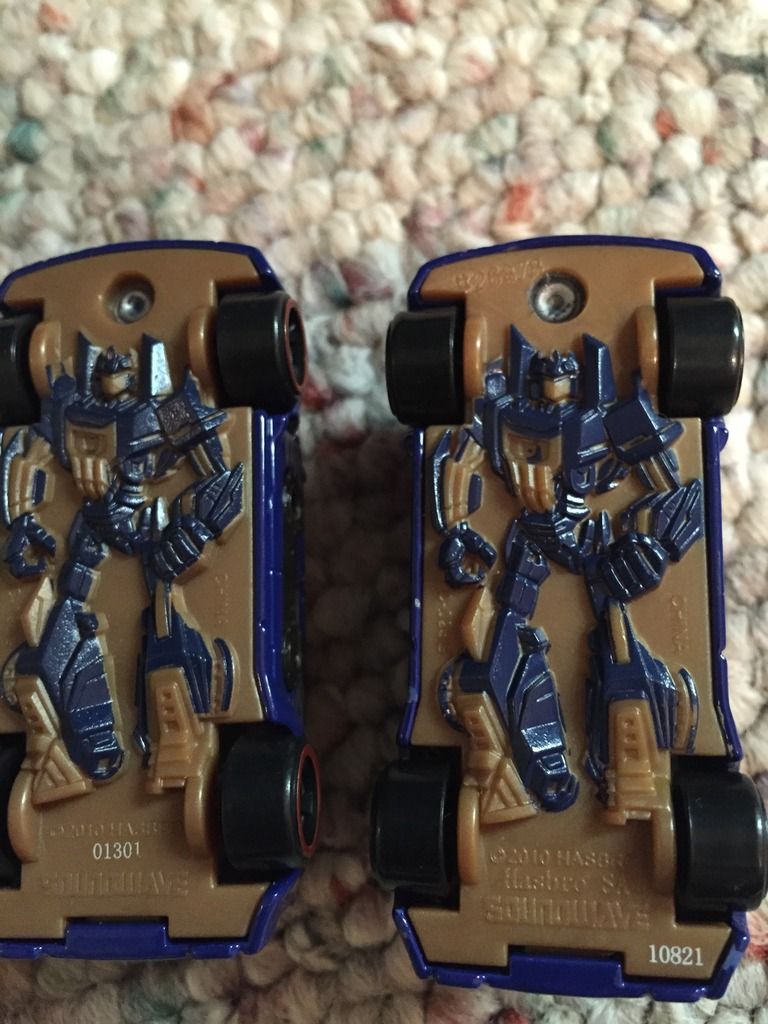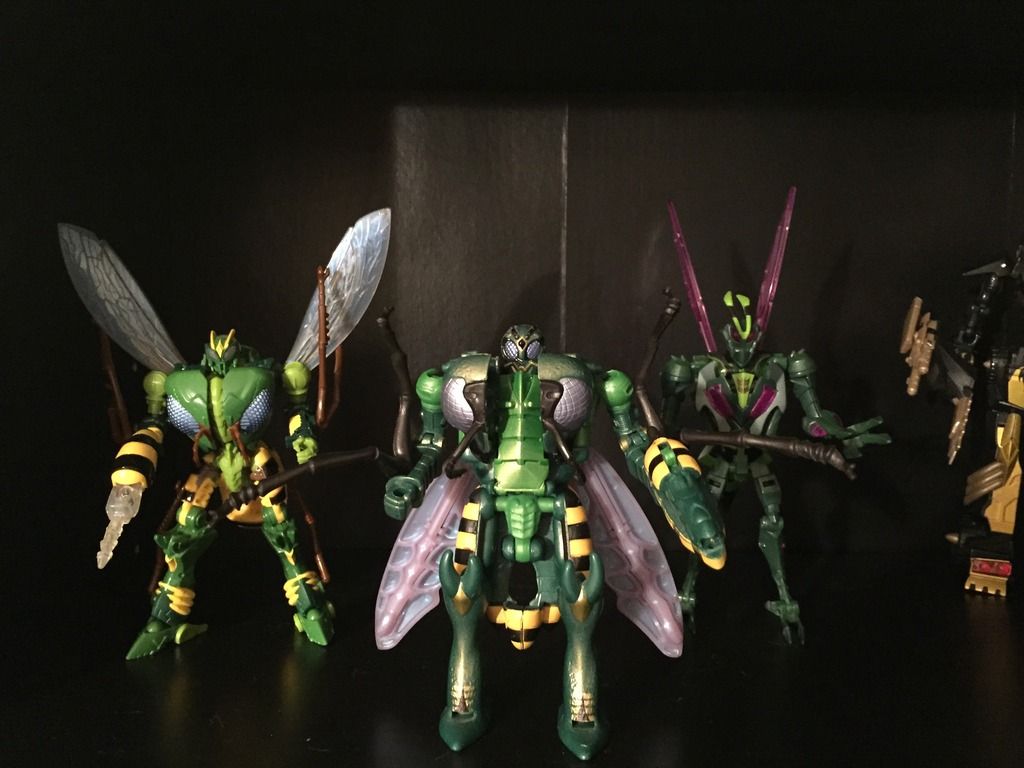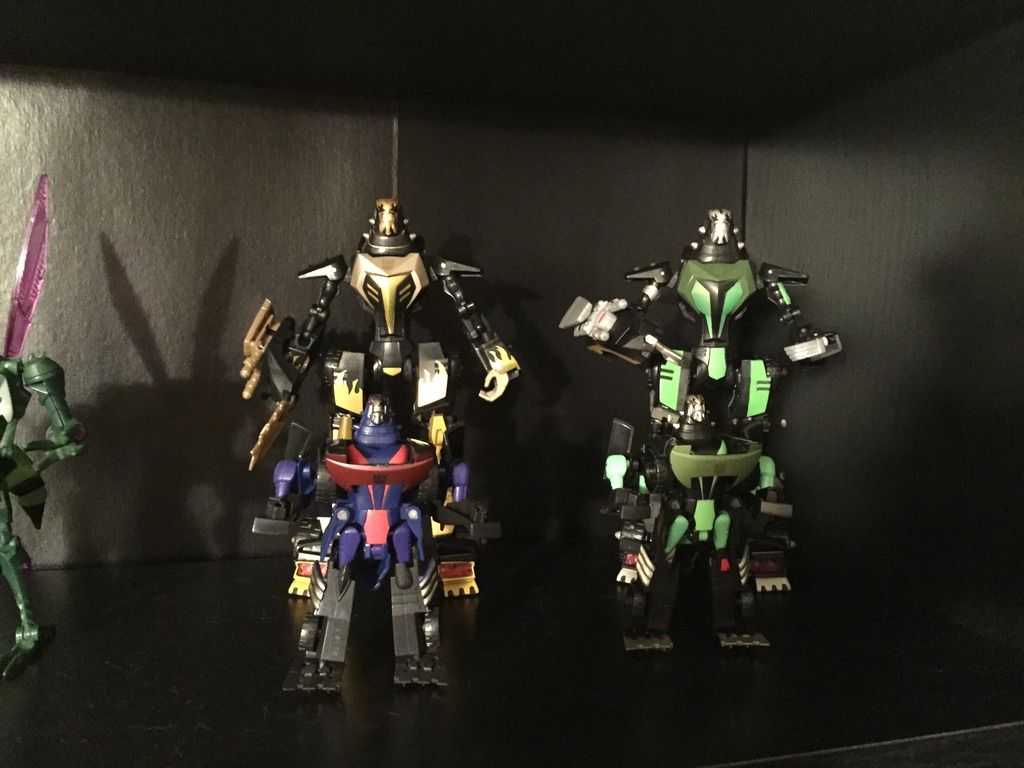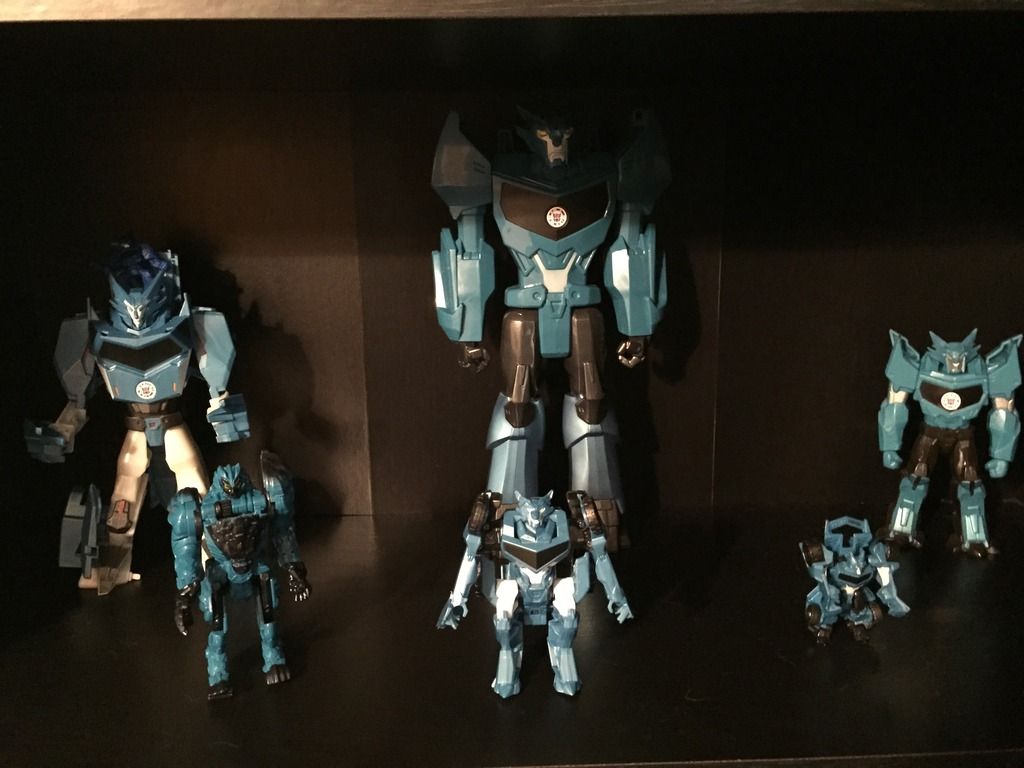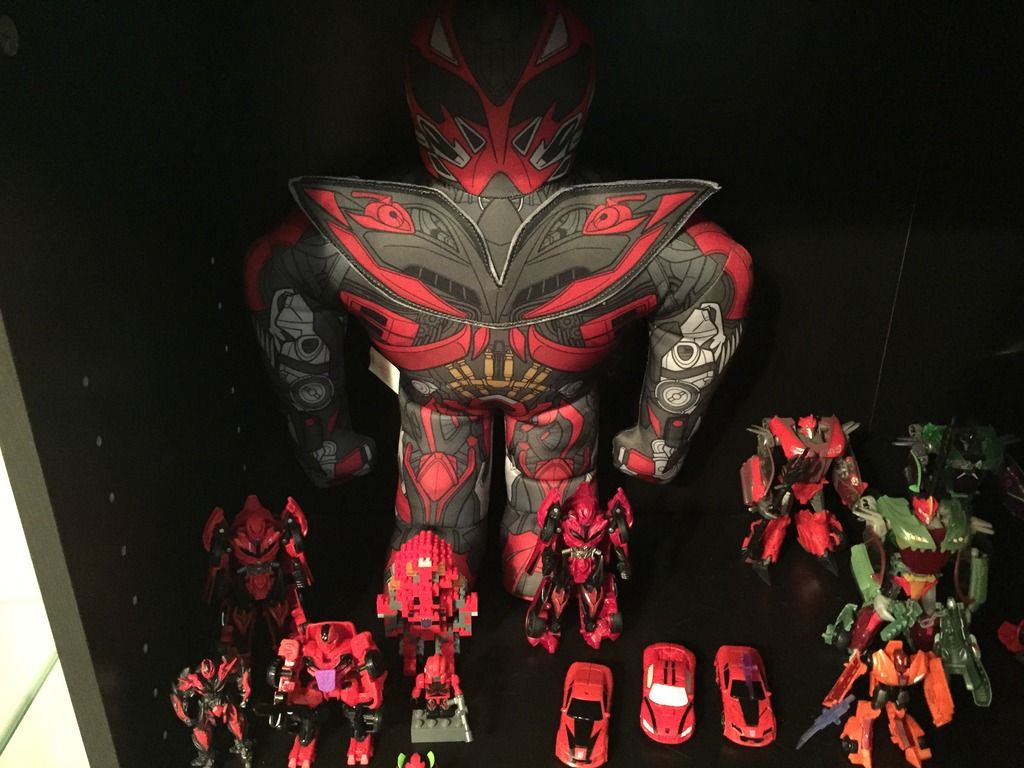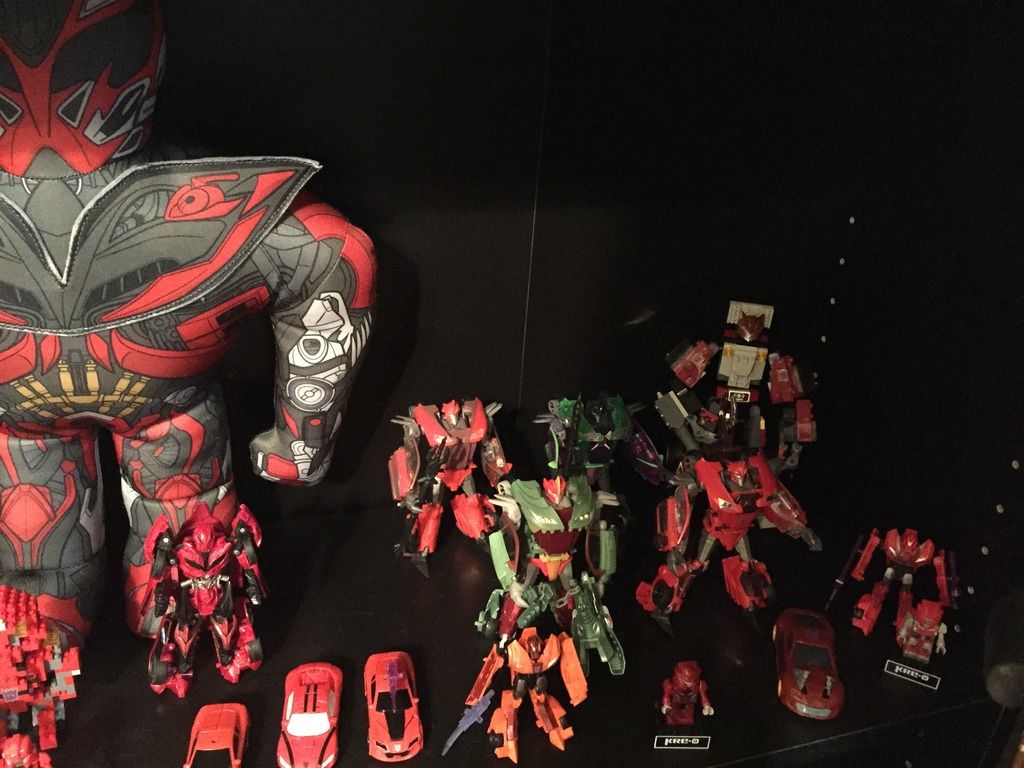 RID 1-STEP CHANGER LOT, FRACTURE, THUNDERHOOF, UNDERBITE AND TINY TITANS W/ BIO CARDS- 40 SHIPPED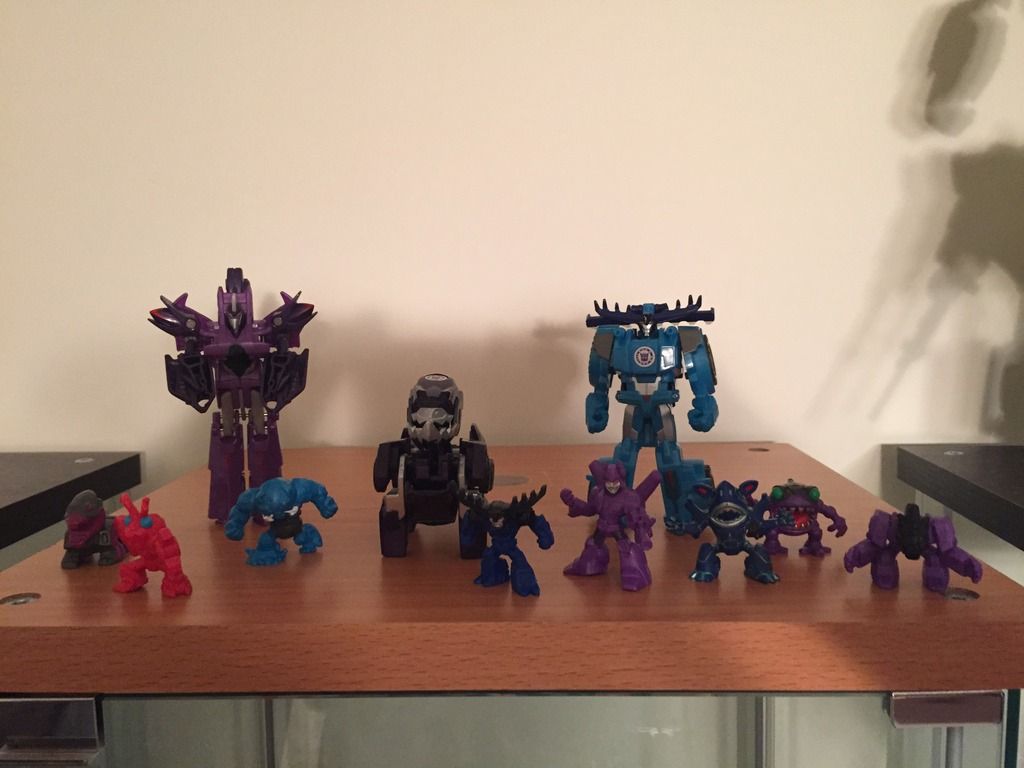 AOE VEHICON SET, POWER BATTLER AND BREAK OUT VEHICON - 40 SHIPPED