Fall of Cybertron Shockwave.
In box shot for those of you who care about those things.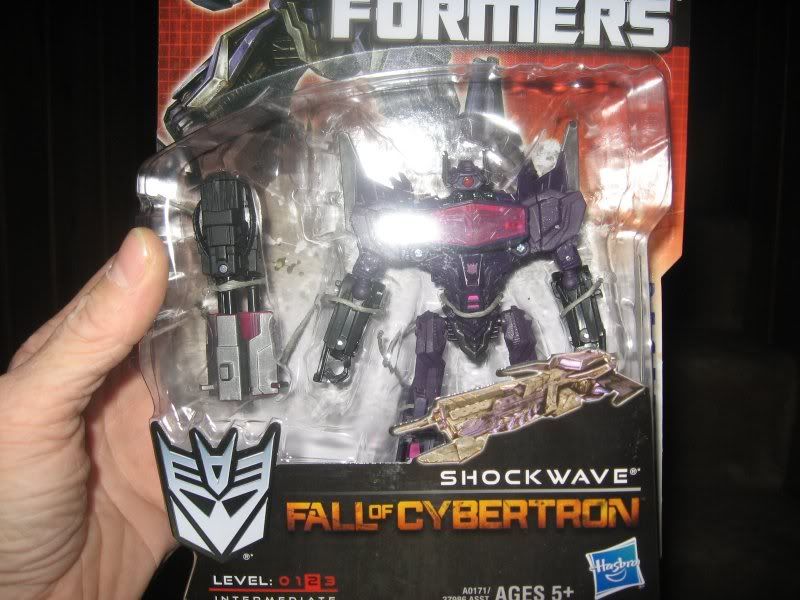 As you can see he's a bit of a shorty when compaired to Soundwave, and Megatron towers over him..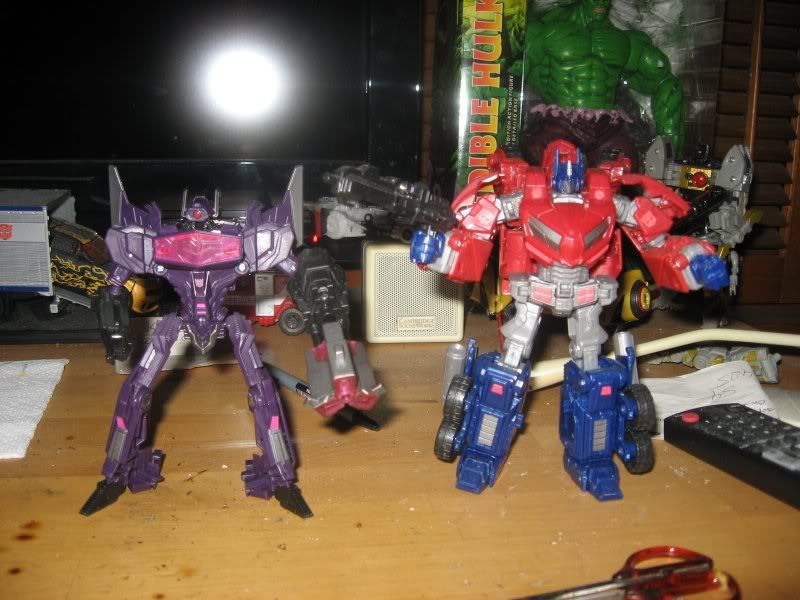 Optimus is a good big larger as well.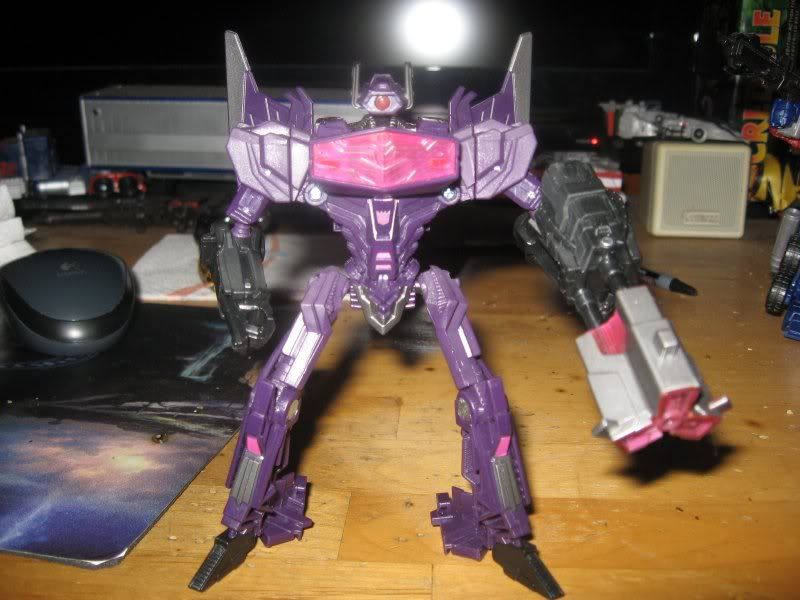 Overall hes pretty sweet.. I like the detail, but wish the clear plastic on his chest and eye where a little brighter. Articulation is pretty good. He doesnt have a "gun hand" like the original, but he has a gun that he holds that looks similar too it, and when holding it gives the look of a gun hand/arm.. Only thing is the gun is a bit bulky, and its hard to get it in a good position other than his arm straight out. If you fidget with his arm articulation a bit though you can do it..
I give him a 8/10..
Plus's:
Its Shockwave!
Good detail and design
Good articulation
Minus's:
H's a bit short.
Colors a little dull.
Gun a little bulky to hold.