Sponsor RobotKingdom.com posted a new
solicitation page
for an upcoming Kabaya product, this time featuring some of the rarer Japanese figure designs, and they include Star Convoy, Buster And Hydra in this wave's assortment.
Like previous Kabaya releases before it, this set provides you a model kit with nearly the full functionality of the original item, including rather accurate transformations, combined forms, and action features.
Action features including Buster and Hydra combining to form Darkwings! They even have their Powermaster partners, as well!
This set will be available sometime in May, but they're available for preorder now. The price for the full set is $28.90 USD.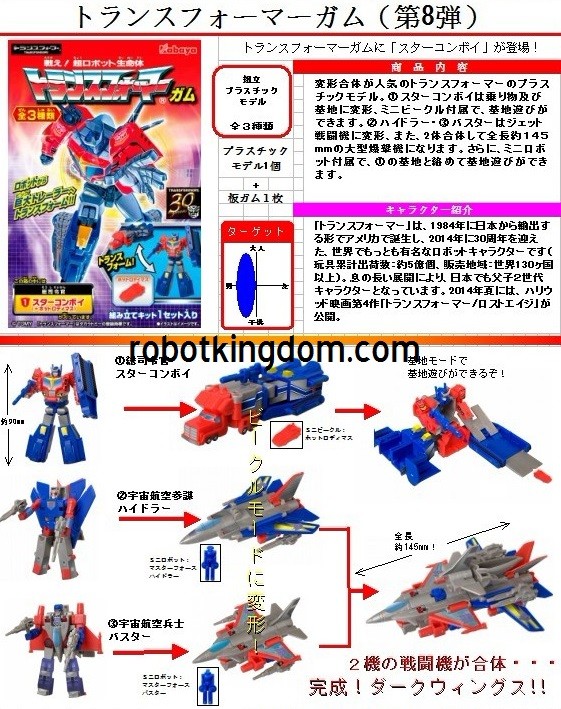 Keep your optics tuned to Seibertron.com for the latest in news and updates, plus the best galleries around!