Since the regular figure has been reviewed many times, I'll just do a quick list of the differences:
1. Has a second broken window and "NOT FOR SALE" on the bumper.
2. Joints are somewhat looser than the real thing, but not floppy.
3. There is a flaw in the windvane gun that they put one of the holes for mounting the smokestack gun in robot mode in the wrong place. You can only mount the gun with one hole, or it will be crooked. I'm told this is a common flaw on KOLD toys. They made a mistake copying the mold.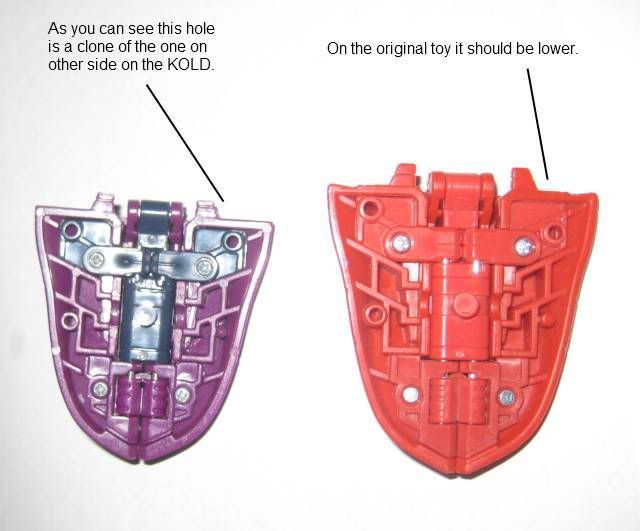 4. The magazine on the smokestack gun has a habit of falling out when you pull it out, but it stays in once you finish transforming it.
All in all a great figure worth the money, compared to the current price of the real thing.
Since there are pleanty of pictures of the toy on the kotoys and acestoyshop sites, I'll just throw in a few more I did: