Transcendent30 wrote:I believe 3H Comics had the backing of Hasbro, which trumps Takara's United material when it comes to canon, so Bombshell's old body became Cyclonus 100% of definite.
Whoa whoa whoa whoa, back up there, man. Whether it's Hasbro or Takara, anything officially released under the license of either is canon. There's no "one company trumps another" in such a case as this. All officially licensed fiction is canon in some form.
Transcendent30 wrote:I just re-watched the movie, nope Prowl and Ratchet do not turn grey when they die, but they must have gone grey off camera.
Ratchet:
Prowl: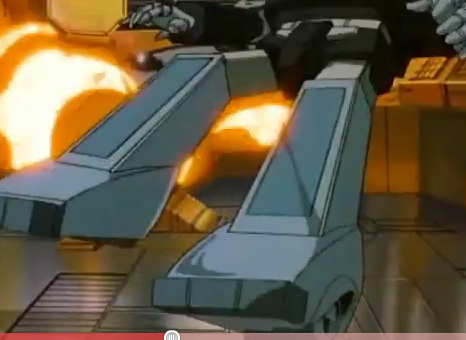 While neither fade nearly as dark as Optimus or Starscream do, both fade to a darker tone than normal. Ratchet's red hands go dark and Prowl's white gets duller while his reds also darken as well.
Transcendent30 wrote:As for Binialtech fiction, well that is no longer in continuity with the cartoon anyway, as it branched off into its own universe.
In the specific Binaltech story that says Cartoon Wheeljack died in the movie, Binaltech Wheeljack looks from his timeline through portal into the timeline of the movie's events and acknowledges his cartoon self as being dead.
================================================================================
sto_vo_kor_2000 wrote:well they are 2 different continuities
again, a different continuity
I know I know. But the OP seems to like blending English and Japanese continuities together, so I was going along with his thinking until the right moment to drop the "different languages = different continuities" bomb.
sto_vo_kor_2000 wrote:

Sto once posted pics here of fallen Prowl and Ratchet with their colors muted on the shuttle.

good memory bud
And I finally found the
old topic
where you posted them (though, a LOT of them seemed to have been deleted, so I made do with what I could find).