There are no limited editions or rare figures here (unless you count my kitbashes) but it's my collection and I love it! There are about 300 here. If you want to know the history of my collecting read on, if you don't just scroll down for the pics.
I started collecting in 85 when my parents gave me Hound for Christmas. The last TF I bought in that era was a Seacon and I was frustrated with lack of articulation so I stopped collecting but continued to read the comics until well into the Pretender era. Sadly my comics have all been lost but the toys survived (except for Beachcomber) despite nagging from my parents to get rid of them.
With the internet not really existing and not being much of a TV watcher Generation 2 passed me by but when Beast Wars came along I bought a few figures but didn't have access to the show.
TFs continued their lives without me until I rediscovered them by accident during the Classics era and then the addiction really began. For the first time in many years I had small amounts of money to spare and was able to watch the shows and import figures thanks to the internet. I began tracking down the figures I'd missed and wanted and eventually joined Seibertron so I could plan, feed and nurture my addiction months ahead of retail!
Here are the pictures. Most of them can be viewed in larger resolution by right clicking and selecting 'view image'.
Generation 1
Theses are mostly figures I got as a child. Only a few have been added during adulthood.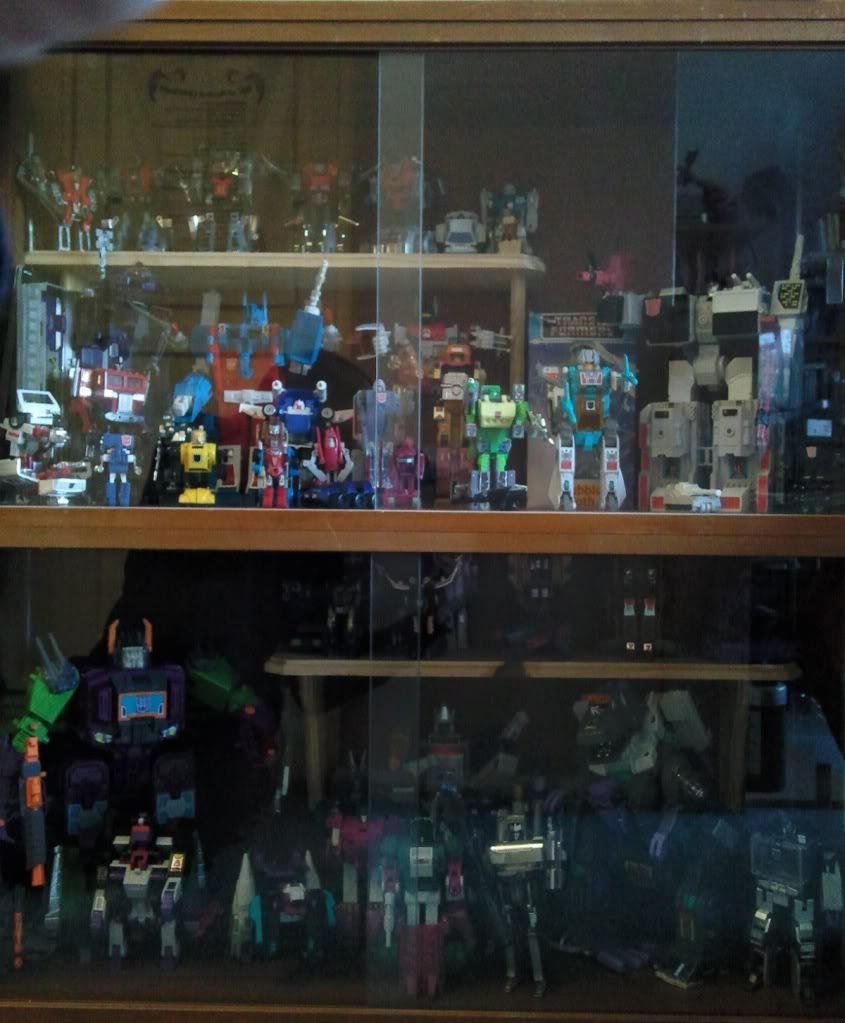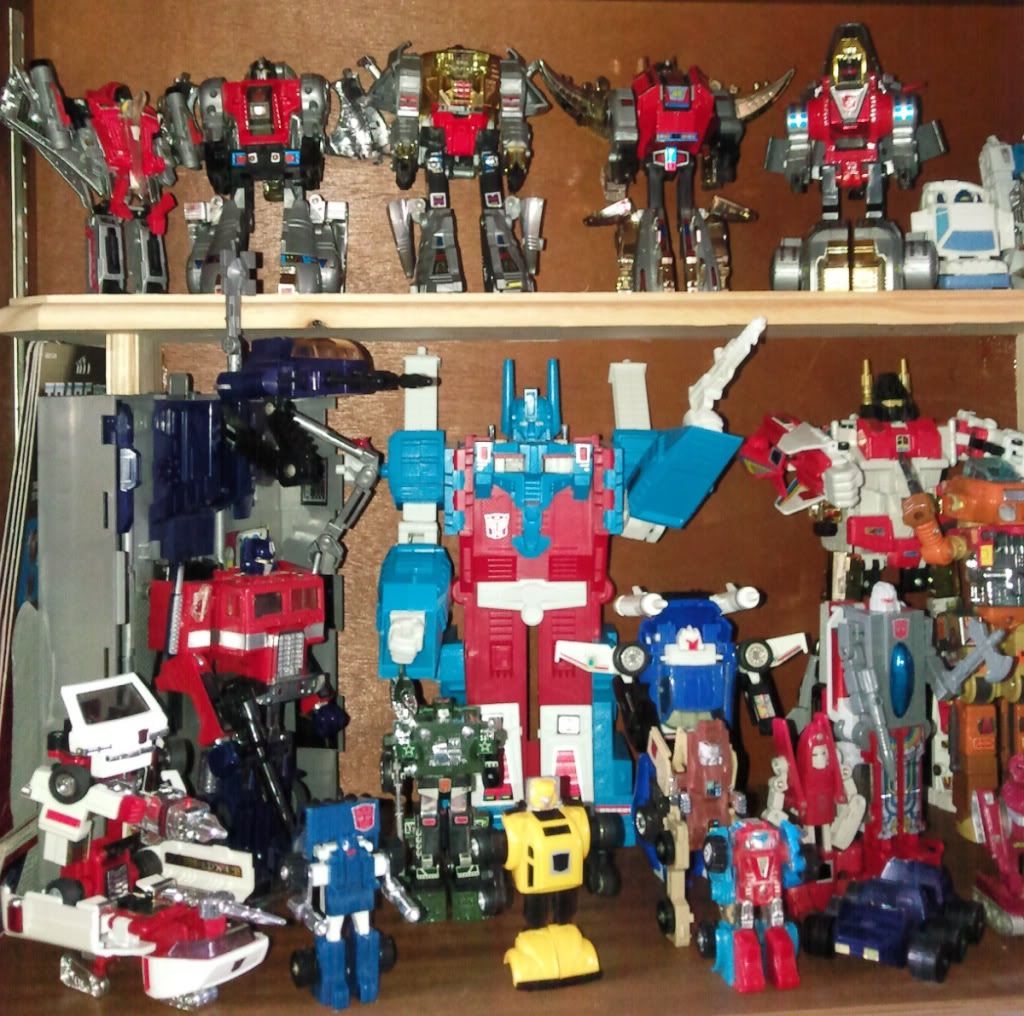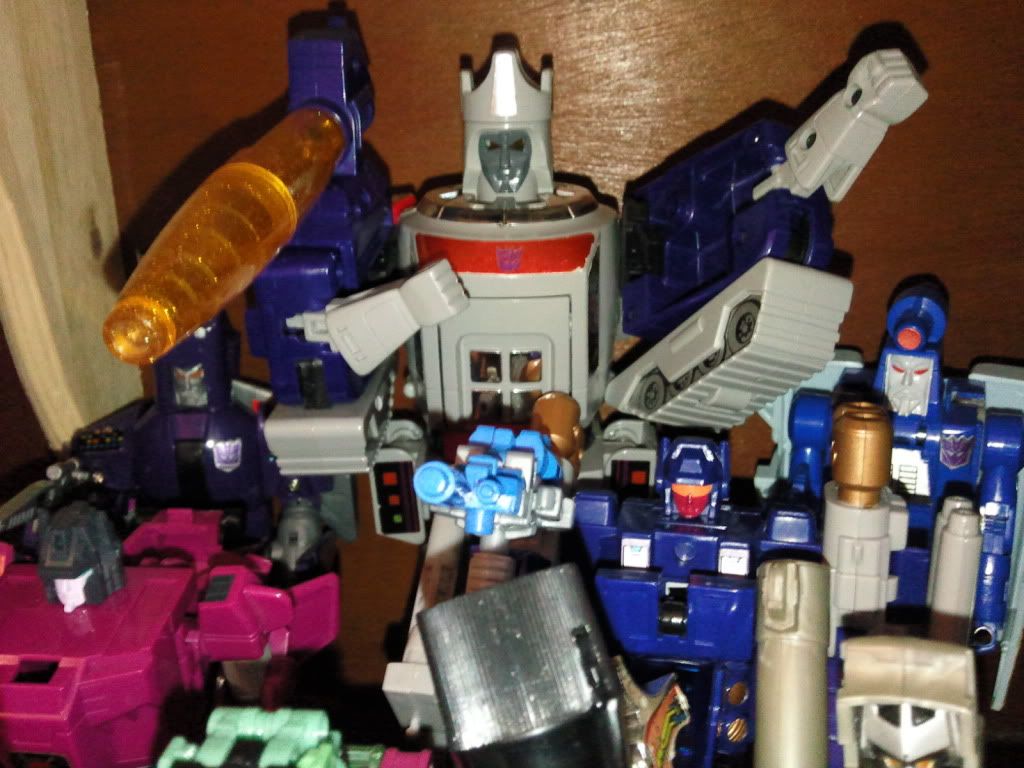 Post Generation 1
Binaltech/Alternators and Masterpiece
Masterpiece
Classics/Universe/Generations
(small scale)
Classics/Universe/Generations
(large scale)
Beast Era
RiD
Gods and Devastator
Optimus Primes and Megatrons that don't fit elsewhere
Movieverse
(tiny scale)
Movieverse
(small scale)
Movieverse
(large scale)
Movieverse
(huge scale)
Dark of the Moon, stuff with nowhere else to go and a toaster
War For / Fall Of Cybertron and Transformers: Prime
(large scale)
Alternity and Transformers: Prime
(small scale)
If you want to see more of these customised figures then check my signature.