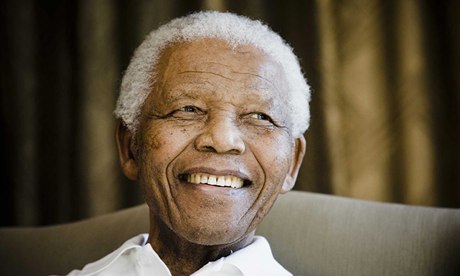 Nelson Mandela, the towering figure of Africa's struggle for freedom and a hero to millions around the world, has died at the age of 95.

South Africa's first black president died in the company of his family at home in Johannesburg after years of declining health that had caused him to withdraw from public life.

The news was announced to the nation by the current president, Jacob Zuma, who in a sombre televised address said Mandela had "departed" around 8.50pm local time and was at peace.
http://www.theguardian.com/world/2013/d ... uth-africa