KirbyForce1 wrote:I think I've finally figured out why Wheeljack's blue. I'm guessing he's supposed to be an homage to his Shattered Glass self.
He's an homage to G1 Slicer, who was used as a template for SG Wheeljack. As such, BotCon 2010 Slice (made from the G1 Wheeljack homaging Energon Downshift) was made to double as both: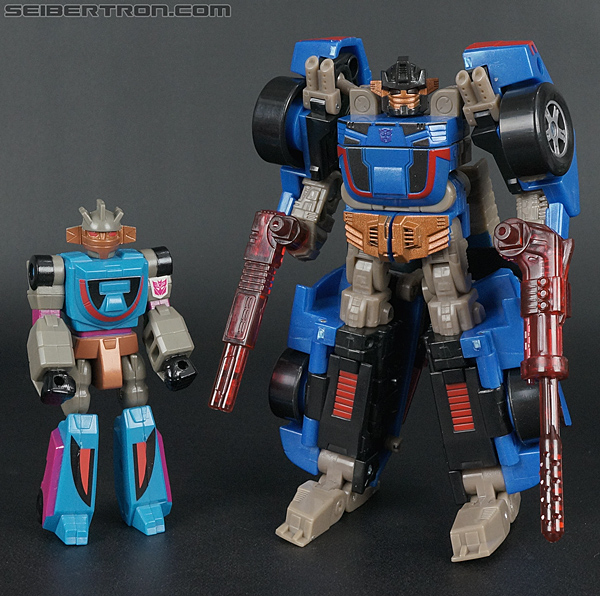 G1 Slice on the left, BotCon 2010 Decepticon Slice on the right.
As for the rest: Bumblebee is Goldbug, Starscream is Skywarp, and Knock Out references the G1 Constructicons, the closest thing the G1 'Cons had for medics (especially Hook).