I bought this guy and Robot Kingdom was very nice to communicate with me and get me one of their early packaged versions out as soon as they got them in. I'm working on my video for those interested. It probably won't be done till Monday and others may get a video up before me, but here are few pictures of him in hand. If you guys have any questions, feel free to ask.
Robot mode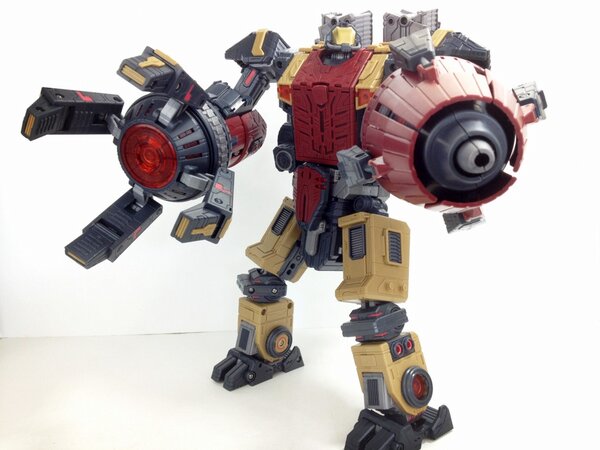 Ship mode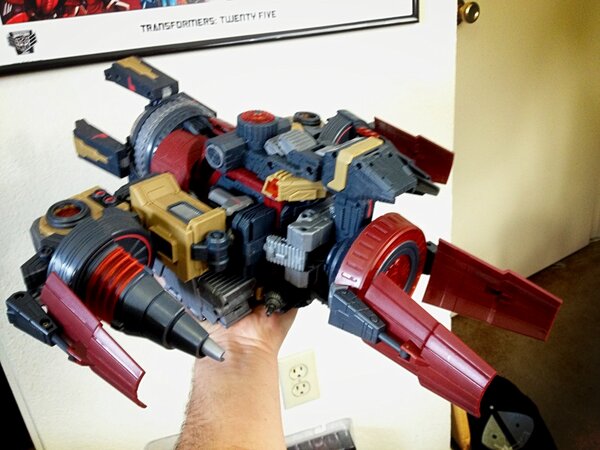 Old Enemies...new look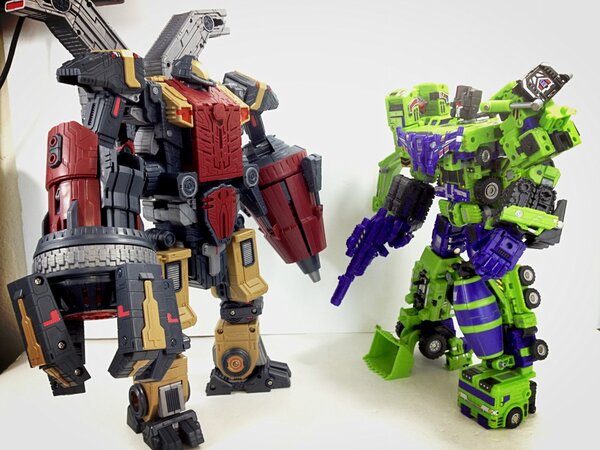 And the neatest part. Is it might be possible for a base mode. The instructions do not show anything like that. But looking here, the arms actually are designed to connect like this. There are tabs perfectly designed to lock the arms together and obviously...Genesis' head can turn into a tank
I'm just really not creative at all at making "fan modes"...but this totally seems like it was intential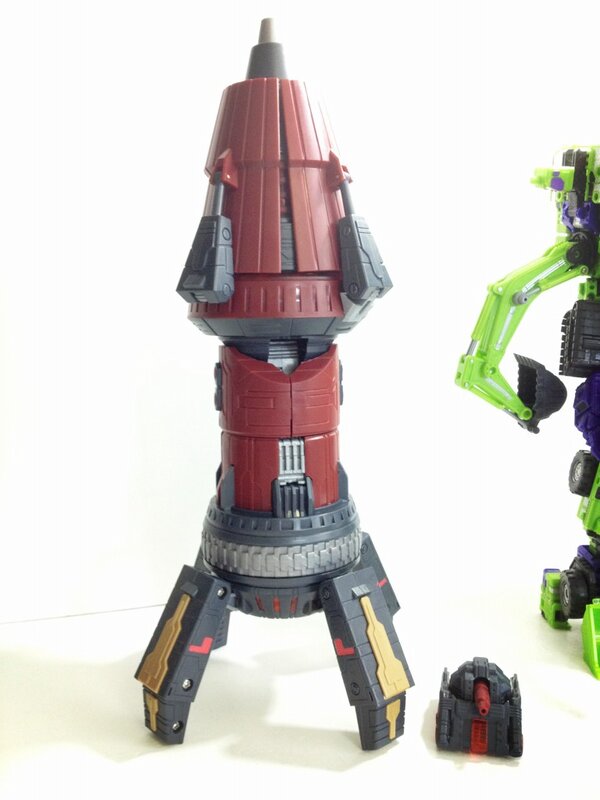 For a brief idea of how the figure feels. He feels fantastic. Very high quality plastic. He's very heavy and bulky though so he's a bit cumbersome to actually transform. But he feels sturdy. I actually dropped him on the floor while sitting on my desk chair (he fell about 2 feet or so) and nothing broke (i don't recommend dropping him though haha). My only nagging problem is that his shoulder ratchet joints aren't as strong as every other ratchet joint on his body. Making it a little harder to get his arms to display above his head unless they're straight up. I might be able to tighten those somehow...but that's a bit of a disappointment since as i said, every other ratchet joint on his body is a very hard ratchet joint. Beyond that though, i'm really loving this guy.