SO AWESOME! I saw a truck like Movie Ironhide at a gas station near my work this morning! (I'm going to try to use punctuation other than exclamation points for this, honest.) Damn near identical, with the big tires, black wheels, Road Armor package, big 4x4 callouts, PIAA lights, he- it- was only missing the Autobot symbol on the tailgate and the winch out front, it had the different side mirrors, and I think the stacks are shorter, otherwise identical as far as I could tell. Observe: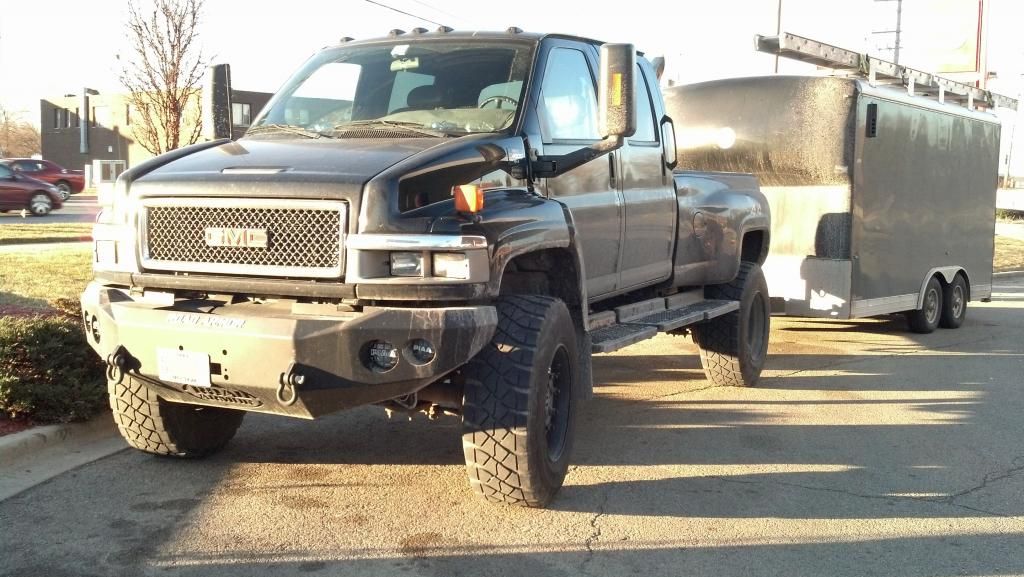 Yep, the big guy has gone into construction, rather than Destruction.
If I ever win a ridiculously huge amount of money in a lottery, I will buy one of these trucks, I have decided.