Here's my (crapy) paint work: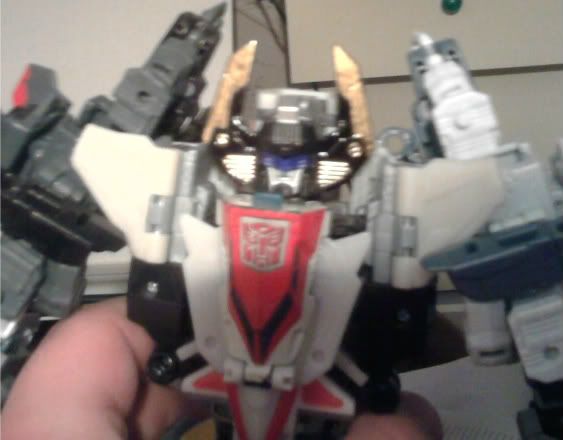 Sorry bout the quality.
I have to say, the original head horns look awesome in black and gold. The only bad thing is that the horns are made of this stupid bendy rubbery material and the paint doesn't quite dry or spread as well as it does on plastic.
I think I'll strip the paint and ask my friend to cast it in black resin and paint that.