Takara Tomy has updated their website with new information on Transformers. Basically Takara has revamped the webpage for Transformers Alternity toy series and include the information for Transformers Alternity Bumble Bee.
Other new information include update of Transformers Revenge of The Fallen toy section, with figures such as RA 24 Buster Optimus Prime, RA 25 Human Alliance Skids, Arcee and Mikaela and others.
The website also updated the interview section with new Transformers designers, this time is interview with Hirinori Kobayashi.
Mr. Kobayashi is famous for his work on Transformers ROTF Buster Prime, EZ Devastator, Masterpiece Grimlock and Armada Unicorn.
Unfortunately the interview is in Japanese, we hope to see translation of the interview soon.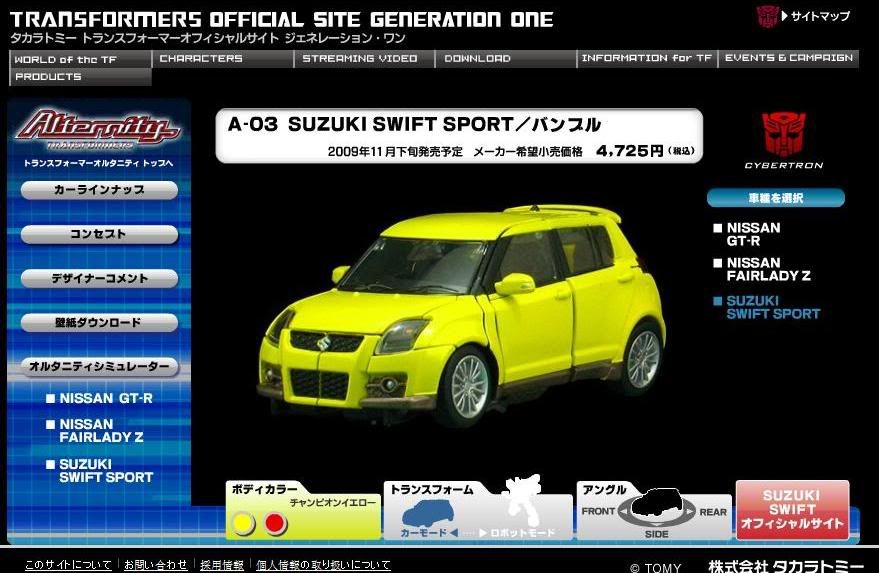 To check out Takara Tomy Transformers website, click here:
http://www.takaratomy.co.jp/products/TF/index.html