Seems Curt and crew at TFSource are being kept busy with all of the news on the upcoming releases! We received this shortly after the last
release news posting
zoltaire wrote:Additionally takara/tomy has sent us information on Japanese Generations TG31 Rhinox & TG30 Waspinator! We know these are almost assured to have US releases as well, and exactly how the Takara versions differ is unknown at this time. However as most of the prior Japanese Generations have featured metallic paint apps and some variations in color, these will most likely follow-suit.
Preorders up at TFsource here:
Transformers Generations Japan - TG30 Waspinator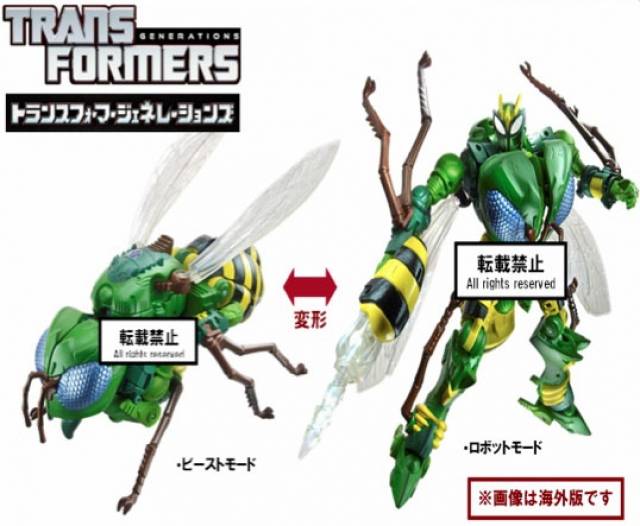 Transformers Generations Japan - TG31 Rhinox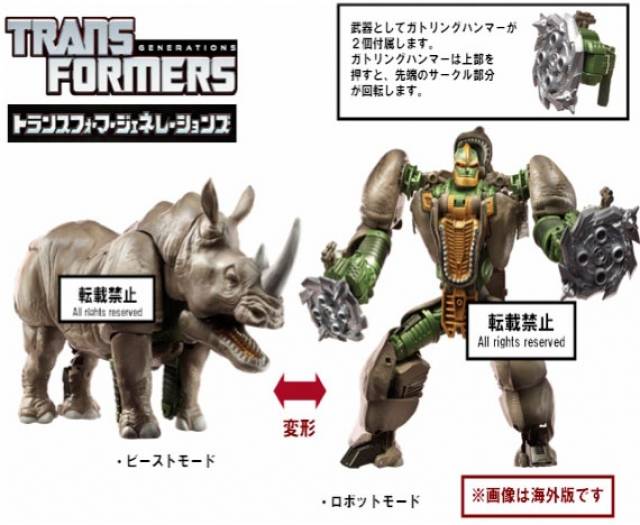 Waspinator is targeting a February 2014 release in Japan, and Rhinox a March release. (US releases may see the same time frame.)
Keep your optics tuned to Seibertron.com for the latest in news and updates, plus the best galleries around!