Welcome to the Chosen Prime's for Sale List. Below is a near complete list of what is currently Available. You can purchase most of these items on the website or PM us. If you have any questions or need any additional photos feel free to ask and we will get the information to you right away.
[COLOR="Blue"]First Time Buyers - Enter the Code "Forum" on the website for a $5 discount on your first purchase[/COLOR]
Also, if you are looking to pre-order any other Takara Masterpieces, 3rd Party or other figures going forward just visit the website at [url="http://thechosenprime.com"]http://thechosenprime.com[/url]
Shipping:
Free Domestic Shipping on any Purchase over $150. Everything will be shipped very professionally with the preservation of the piece in mind. I can ship UPS, FedEx or Priority Mail, whichever you prefer. Shipping is NOT included in the pricing below, but we will combine shipping on all items purchased. All items will be shipped the same day they are purchased and tracking numbers will be provided.
Payment:
Payments can be made securely through our website or via Paypal gift to
sales@thechosenprime.com
.
Trades Considered (All Must be Sealed and Mint boxes)
See bottom
[COLOR="Blue"]EVERYTHING IS MINT IS SEALED MINT BOXES UNLESS OTHERWISE STATED[/COLOR]
Takara Masterpiece

MP-13 Soundwave MISB - $150

MP-17 Prowl MISB - $75

MP-18 Bluestreak MISB - $75
MP-19 Smokescreen

MP-11S Sunstorm - $200

MP-03G - Ghost Starscream - $140
Hasbro Mastepiece
Acid Storm MISB - $100
3rd Party


Unique Toys - Mania King - $115
TFC Toys Hercules - $500
TFC Toys Uranos - $500

Make Toys Hyper Novae MISB- $175


Mastermind Creations Bovis MISB - $105


Mastermind Creations Fortis MISB - [COLOR="Red"]
SOLD OUT
[/COLOR]


Mastermind Creations Terminus Hexatron -
[COLOR="Red"]SOLD OUT[/COLOR]


Unique Toys Sharkies - $80
TFC Toys - Nemean - $130



Planet X - Genesis - $375


Planet X - Caelus - $75
Miscellaneous Pieces G1 stuff
Hard Heros Starscream Bust w/box (Has Rub on back of Fin) - $30
GDO Legends Thundercracker MOSC - $8

Legends Optimus Prime MOSC - $8
Legends Megatron MOSC - $8
Legends Starscream MOSC - $8
Legends Bumblebee MOSC - $8

Loyal Subjects Bumblebee - $8

Loyal Subjects Gold Jazz - $20

Loyal Subjects Grimlock - $10

Loyal Subjects Jazz -$8

Loyal Subjects Megatron - $10

Loyal Subjects Optimus - $10

Loyal Subjects Soundwave - $10

Loyal Subjects Starscream - $10

Loyal Subjects Thundercracker - $8

Loyal Subjects 3" Vinyl Blind Boxes - $12/ea

Loyal Subject 8" Optimus Prime - $50


Autobot Tin Lunch Boxes - $14/ea


Decepticon Tin Lunch Box - $14/ea
Takara Generations
Titan Metroplex MISB - $190 (Slight Graphic Damage on Front of box)

Titan Metroplex MISB - $210 perfect box

Voyager Springer MISB - $55

Voyager Blitzwing MISB - $55

Fall of Cybertron Bruticus Set of 5 MOSC - $150

TG-25 Orion Pax & Megatronus MISB - $65


TG-26 - Goldbug - $30


TG-27 - Trailcutter & Hoist -$65


TG-29 - Sandstorm -$55
Hasbro Generations

Deluxe FOC Ruination Set - $85 [COLOR="Red"]
Sold Out
[/COLOR]

Voyager Whirl -
[COLOR="Red"](Temporarily Sold Out)[/COLOR]

Voyager Blaster MISB - $25

Voyager Grimlock MISB - $25

Voyager Springer - $23

Voyager Blitzwing MISB - $23

Voyager Sandstorm MISB - $23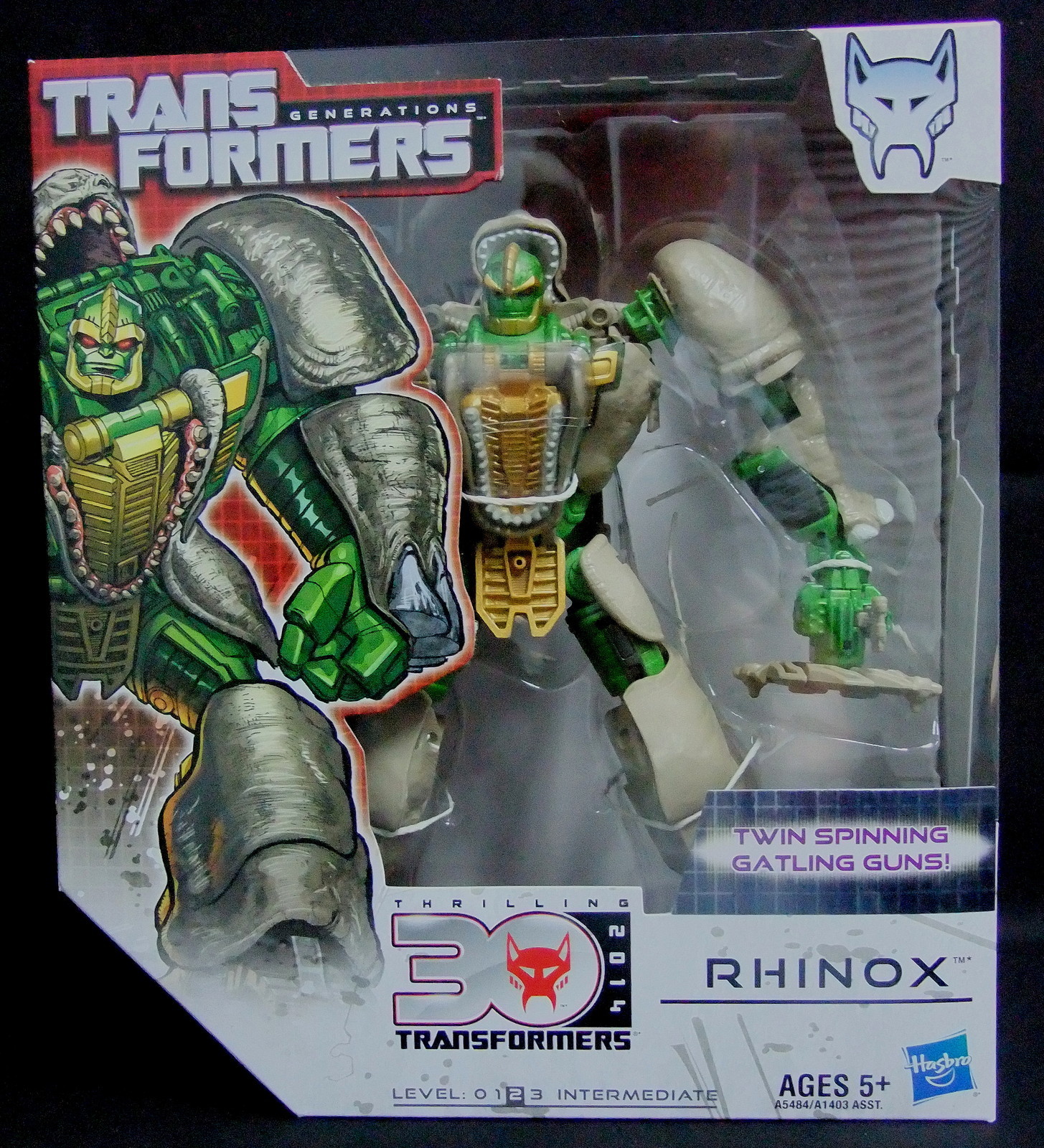 Voyager Rhinox - $25 [COLOR="Red"](1 Left)[/COLOR]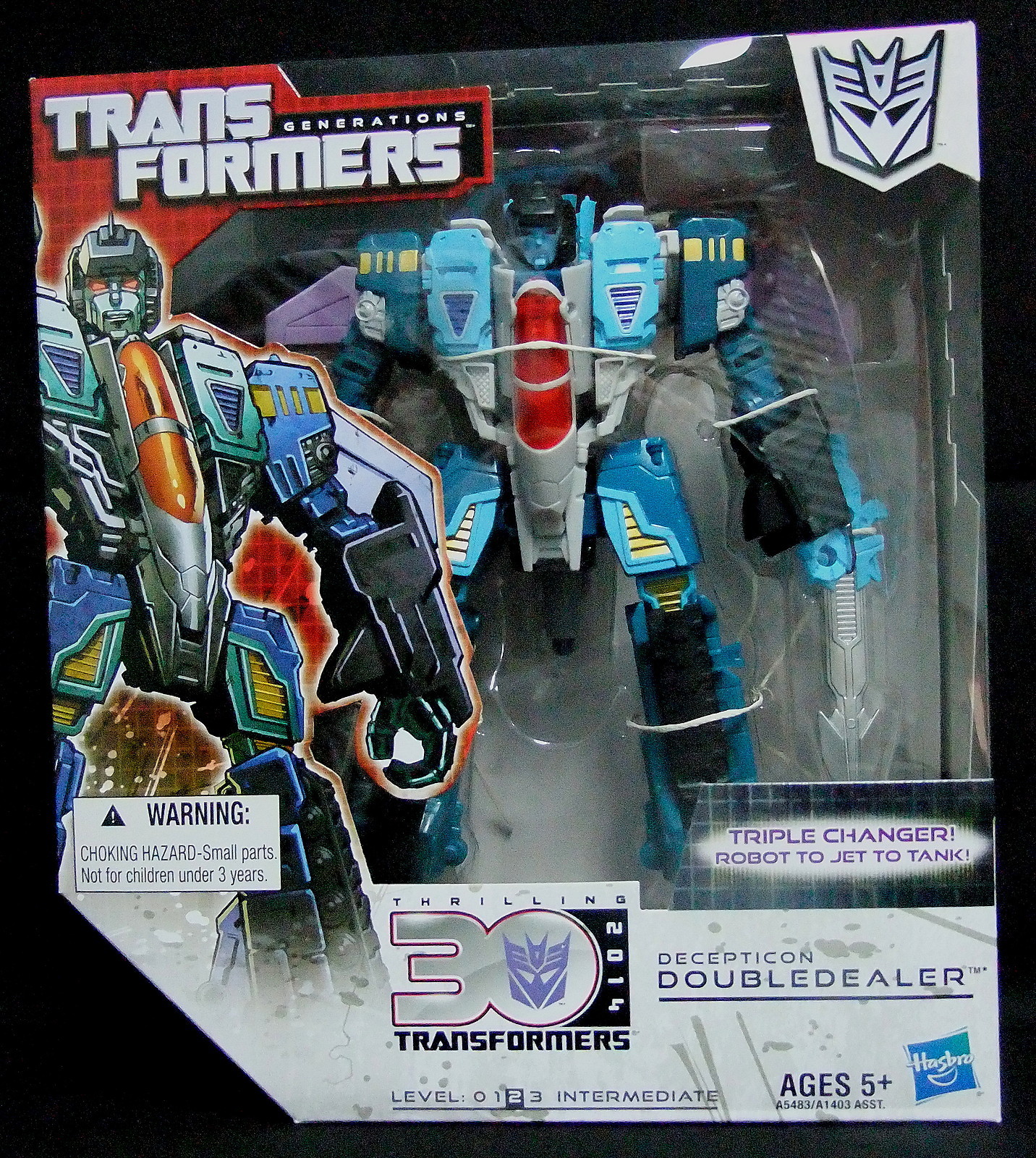 Voyager Doubledealer - $25

Legends Disc Sets MOSC (All 4 sets available) - $12/ea

Deluxe FOC Jazz - $14

Deluxe FOC Shockwave - $14

Deluxe FOC Optimus Prime - $14

Deluxe Orion Pax MOSC - $14

Deluxe Megatron MOSC - $14

Deluxe Bumblebee MOSC - $14

Deluxe Hoist MOSC - $14

Deluxe Trailcutter MOSC - $14

Deluxe Thundercracker MOSC - $14

Deluxe Goldbug - $14

Deluxe Dreadwing - $14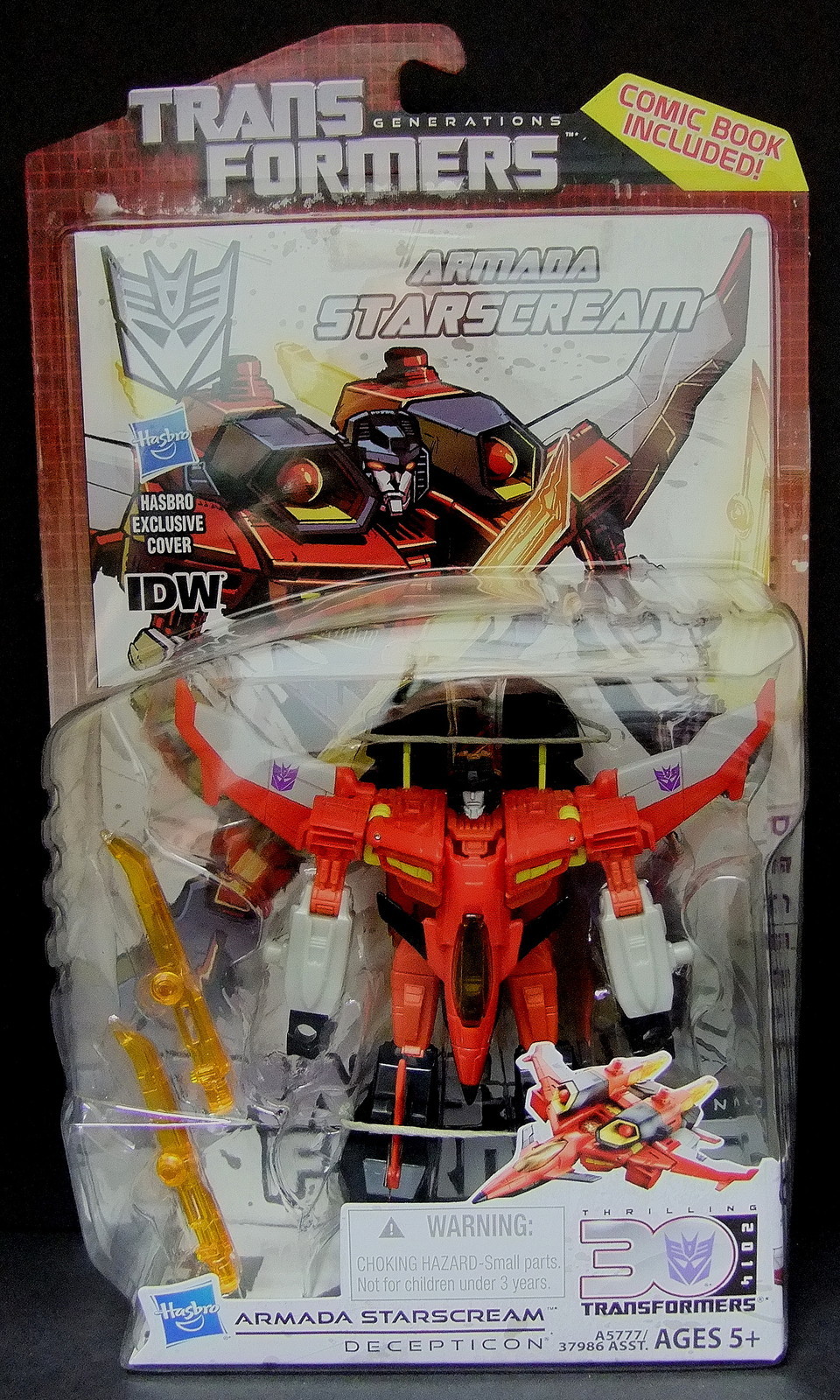 Deluxe Armada Starscream - $16

Deluxe Scoop - $16

Deluxe Mini Con Assualt Team - $16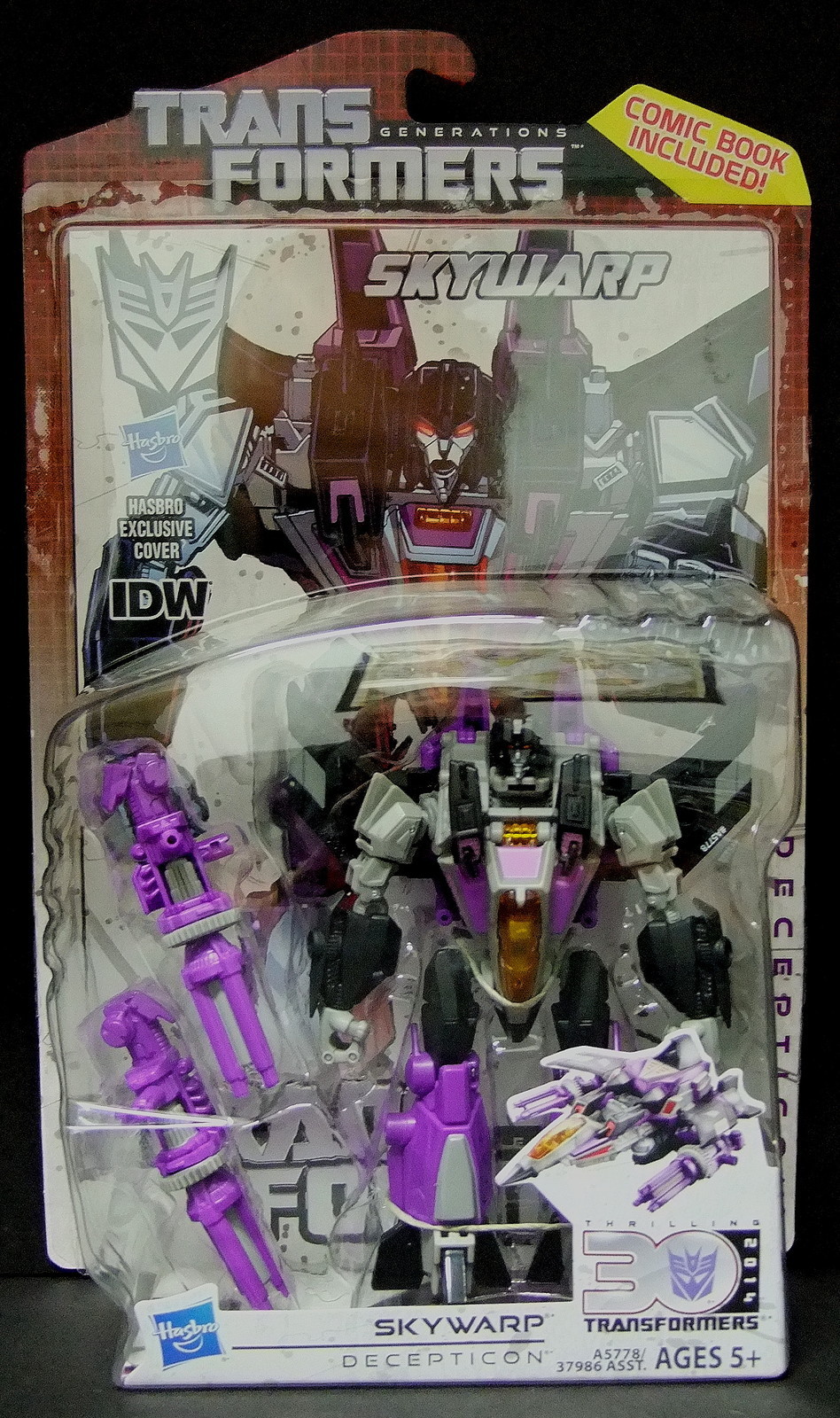 Deluxe Skywarp - $18
Transformers Prime

First Edition Bumblebee - $10

First Edition Starscream - $12

First Edition Cliffjumper - $25

First Edition Vehicon - $15

Deluxe Cliffjumper - $15

Deluxe Arcee - $18

Deluxe Hot Shot MOSC - $10

Deluxe Airachnid MOSC - $10

Deluxe Kup MOSC - $10

Deluxe Rumble MOSC - $10

Deluxe Vehicon - $10
Legion Bumblebee MOSC - $6
Legion Hyperspeed Wheeljack MOSC - $6
Legion Quickblade Bumblebee MOSC - $6
Commander Optimus Prime MOSC - $8
Commander Starscream MOSC - $8
Beast Hunters

Deluxe Smokescreen - $12

Deluxe Night Shadow Bumblebee - $15

Deluxe Bulkhead - $6

Deluxe Lazerback - $6

Deluxe Ratchet - $8

Deluxe Skystalker - $6
Legion Bumblebee MOSC - $6
Legion Soundwave MOSC - $6
Commander Optimus Prime - $8
Prime – Dark Energon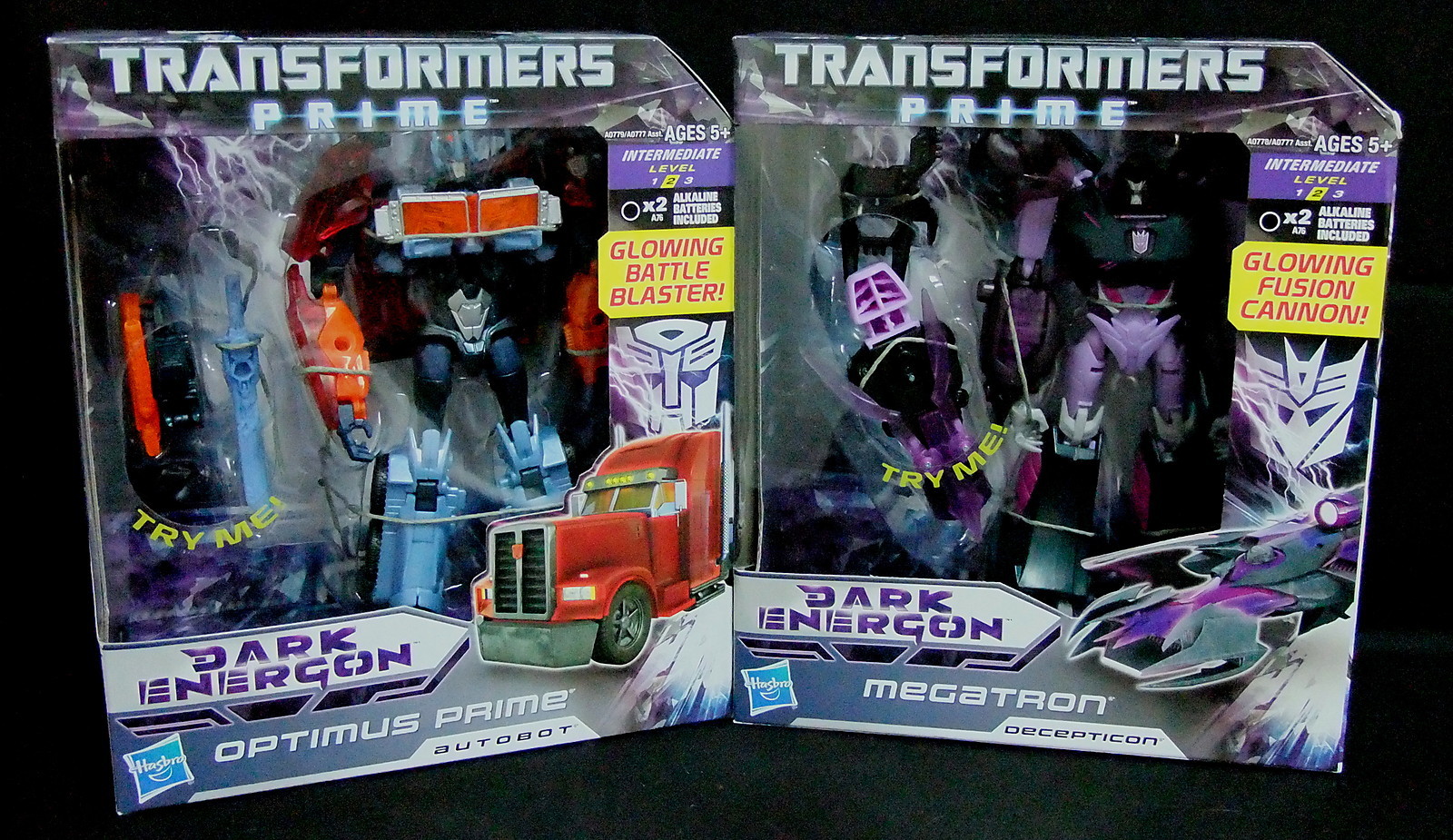 Voyager Optimus Prime MISB - $18
Voyager Megatron MISB - $25

Deluxe Wheeljack MOSC -
[COLOR="red"]SOLD OUT[/COLOR]

Deluxe Bumblebee MOSC - $15

Deluxe Knock Out MOSC - $15

Deluxe Starscream MOSC - $15
Kre-O Changer Combiners

Devastator MISB - $12
Bruticus MISB - $12
Superion MISB - $12
Predaking MISB - $12
Set of 4 - $44
Trades Considered (All Must be Sealed and Mint boxes)
MP-02
MP-03
MP-04
MP-06
MP-08X
MP-09
MP-10B
MP-14
MP-15
MP-16
Takara Re-Issue Book Pieces
Takara First Edition Bulkhead
Takara First Edition Optimus Prime
Takara First Edition Bumblebee
Takara First Edition Arcee
Takara First Edition Starscream
Hasbro MP-10 Optimus Prime
Hasbro MP-09 Rodimus Prime