Okay, I know the cake looks ugly, but I had a few mishaps in the place to cook food (Most of which were frosting related). I can guarantee though that the quite is incredibly good.
I like to cook and I finally got around to making a cake from scratch (for the most part). I found a German Chocolate cake recipe and after a trip to the store and a few hours of work, I ended up with this.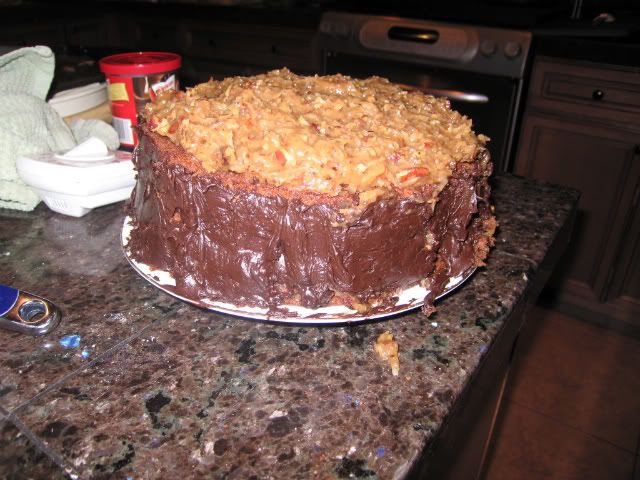 I ran out of time so I had to scrap the homemade frosting for pre-bought stuff which is part of what ruined the asthetics, but when you have a cake that tastes this good it doesn't matter.
The cake and caramel pecan frosting portions are made entirely from scratch.
Now that the initial learning curve is done with, I should be able to make the next one more presentable, but for now I'm going to sit back and enjoy my cake. Why? Because I not only have my cake, but I get to eat it to!