Thanks to Seibertron podcaster and voice actor
jON3.0
, we've been alerted to a contest that actually began in June. Lunchables, who are well known not only for their delectable pre-packaged lunches but also for their occasional contests, are holding a contest for the younger generation of Transformers fans! First place has a choice of the following three options:
* Trip to California for a Transformers "behind the scenes" tour.
* Trip to Microsoft Studios, along an Xbox 360 with a Kinect add-on.
* Trip to New York City for a massive shopping spree at Toys "R" Us.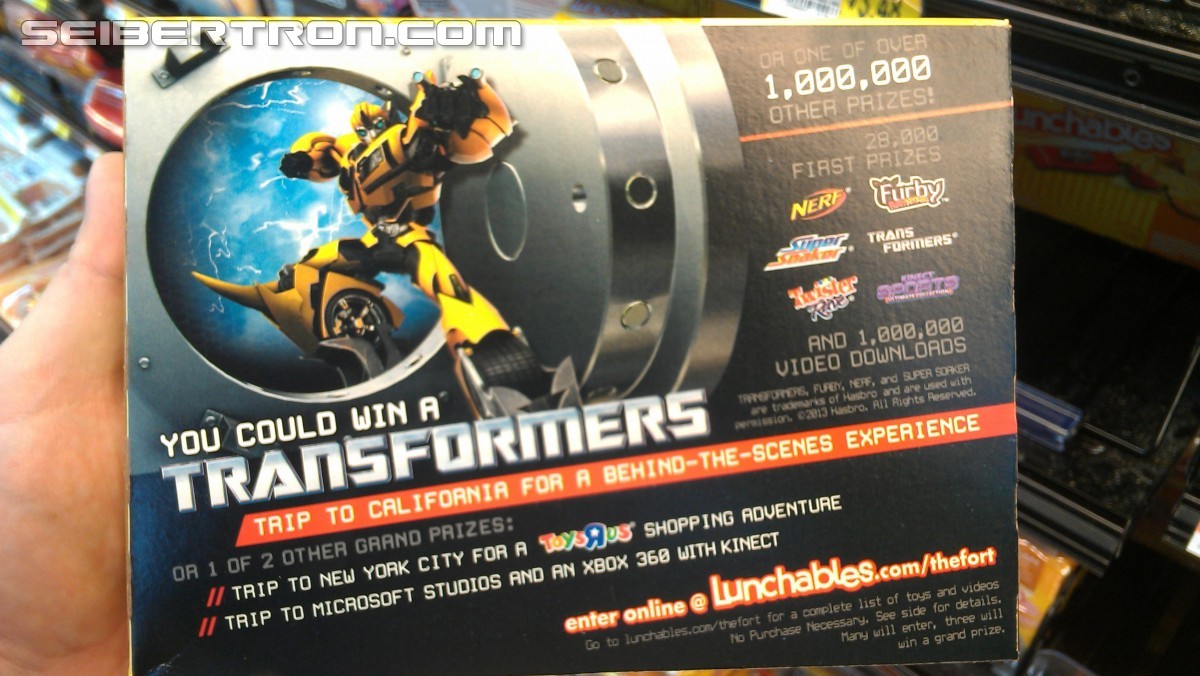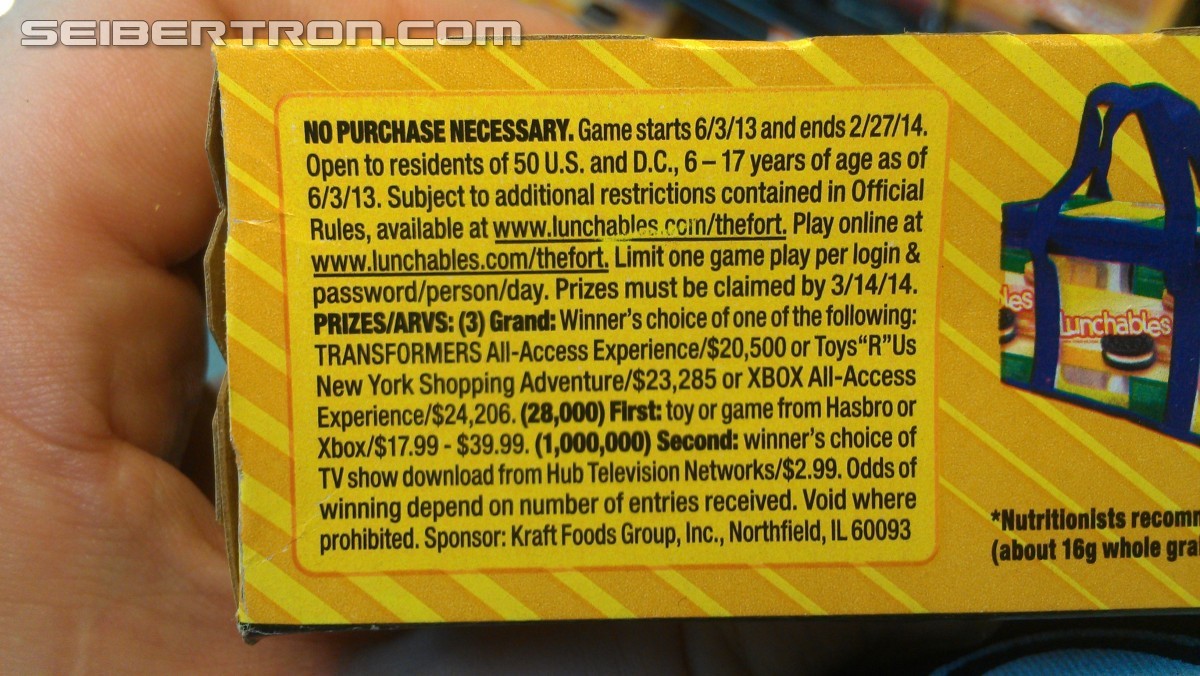 Contestants must be ages 6 to 17, and must live in either the United States, or its territories.