Hi there, first of all this is a fanmade and personal project at the moment it will be released in German, for my own self than I will work also on a French and English version.
- My first objective is to complete the rulebook for my Transformers Tabletop game.
- The little introduction of the Transformers, I took from the first official Transformers Guide what Simon Furmon had released and translated it in German. But for those who can read German don't gudge me too hard, because the pics I will put in here is the first edition so there are still many faults.
- Next are the rules, I'm not really an expert on Tabletop games, so I searched for a tabletop game where you can play in little groups or even in a large amount of characters like Warhammer 40k but it shouldn't be a must. And I found a game wwhat I'm searching for and this game calls themselves Infinity, so I'm very inspired on the game rules from this game.
- Then when I finished the rules I will do the techspechs of all character in the Transformers IDW Comic Universe. Because my goal is it to create a tabletop game based on the characters from the IDW Universe (Transformers Prime/Beast Hunters, Bay Movies not included).
- The next step will be the hardest, I will learn and I hope I will understand it to use the free program blender to modeling the miniatures I need for my game.
And when I can manipulate the program, the tricky and also the expensive part will come, and that is to ask the IDW Transformers artists to ask them to draw for me, if the artworks I have from the comics aren't enougth, to draw me the characters from the front, from the side, and from the back so I have more data to modeling them.
- But if evreything fails because the Copyright and so on, I still have a backup plan already.
- When the rulebooks are finished I will try to upload it somewhere and it will be a high PDF and most of all it would be Free, the same would be for the miniatures; when I come there of course.
So here the pics I have at the moment. First of all the Cover of the rulebook.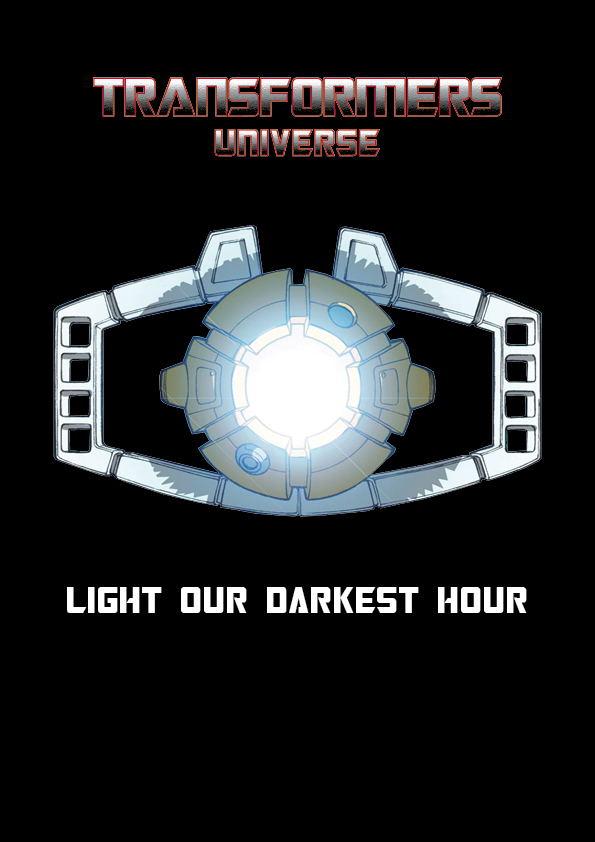 Then the little introduction, but when I'm back in my home I will correct the fault of the introduction.