Hello Seibertronians,
First Gen here with your newest addition to the Art of Transtopia Newsletter! We have some more great custom figures, kit bashes, fan artwork and for the first month in Transtopia history, we will be featuring non Transformers artwork also. Lots to see this month, so scroll down to check it out!
How to Showcase Your Work
The newsletter is your opportunity to show off your work and talent. We rely on your articles, artwork, and customs to make it interesting. Entries will be reviewed on a monthly basis. You can submit your work here:
Repaints
,
Kitbashes
,
Scratchbuilds
Fan Art
Fan Fiction
Guides
Banner credits:
Flix
First up, we have a group of repaints for your viewing pleasure. When it comes to customizing Transformers, the repaint is often the first type of customization that a Transtopian will undertake. This group of Transtopians have mastered there craft with unique styles and unique figures.
We had an abundance of postings this month for repaints. Unfortunately, we can't showcase them all, but you can see them all in our
Repaint Forum
.
.
zfeakye
has done a couple repaints that have been showcased for us. His first is a repaint of an extremely popular mold, Classics Universe Starscream. Here we get this mold made into an Autobot incarnation Starfire!
A second piece done by zfeakye is a Revenge of the Fallen Jetfire.
Next we have
Skyfire77
with a Revenge of the Fallen repaint of Construction Scavenger.
Resident Transtopian
omega666
has treated us again to a couple more repaints of his, the first being Revenge of the Fallen Lockdown.
Second up is his take on the Target exclusive Universe 2.0 Leo Prime.
Grimlockprime108
has given us a look on his take of Transmetal Rhinox.
Grimlockprime108 also gave us a new figure out of Cybertron Undermine: Skullcruncher.
Next up are the kit bashes. From a simple modification to a full out custom built, kit bashes take creativity to the next level. Here are some great submissions by our members.
Blobatron
got shot by Cupid and made a custom heart transformer. At the time of posting, the figure didn't have a name.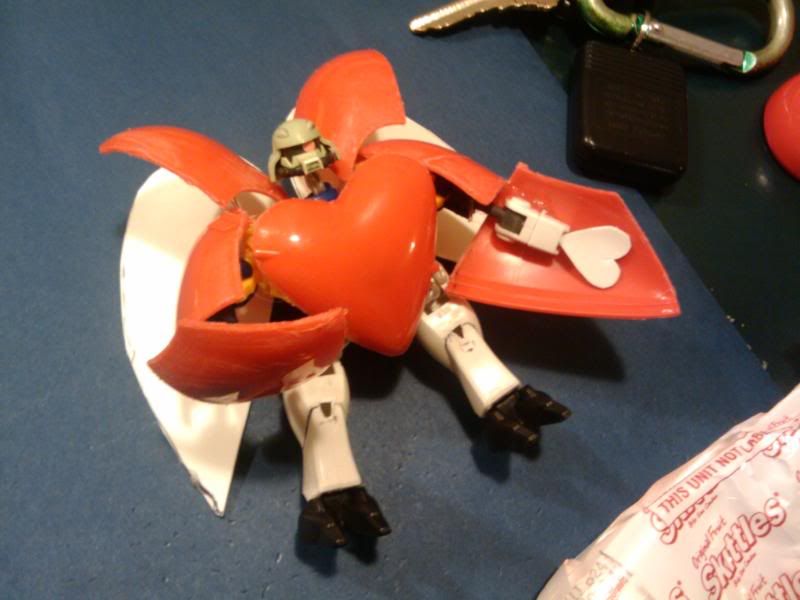 Magnus510
used Universe 2.0 Prowl to give us Classics Jazz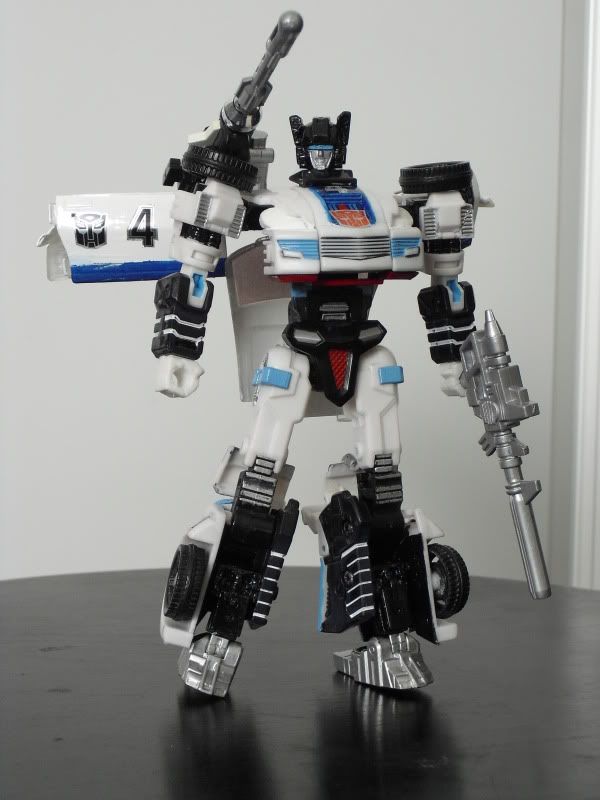 Viagra Prime
took an Omnicon Arcee and a Transformers Movie Bumblebee to make a new Arcee that has four wheels instead of two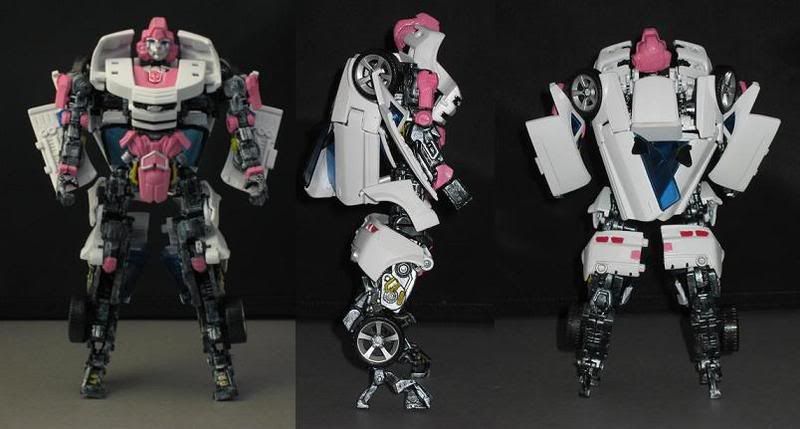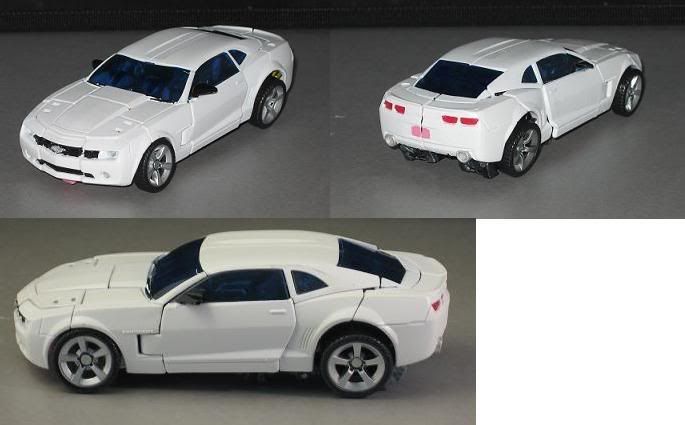 Streetsweeper
made a custom Leader class movie figure: Barricade.
First up under our Featured Artwork is a new take on a G1 Favorite. Rodimus_Major86 did this piece of his version of Shockwave.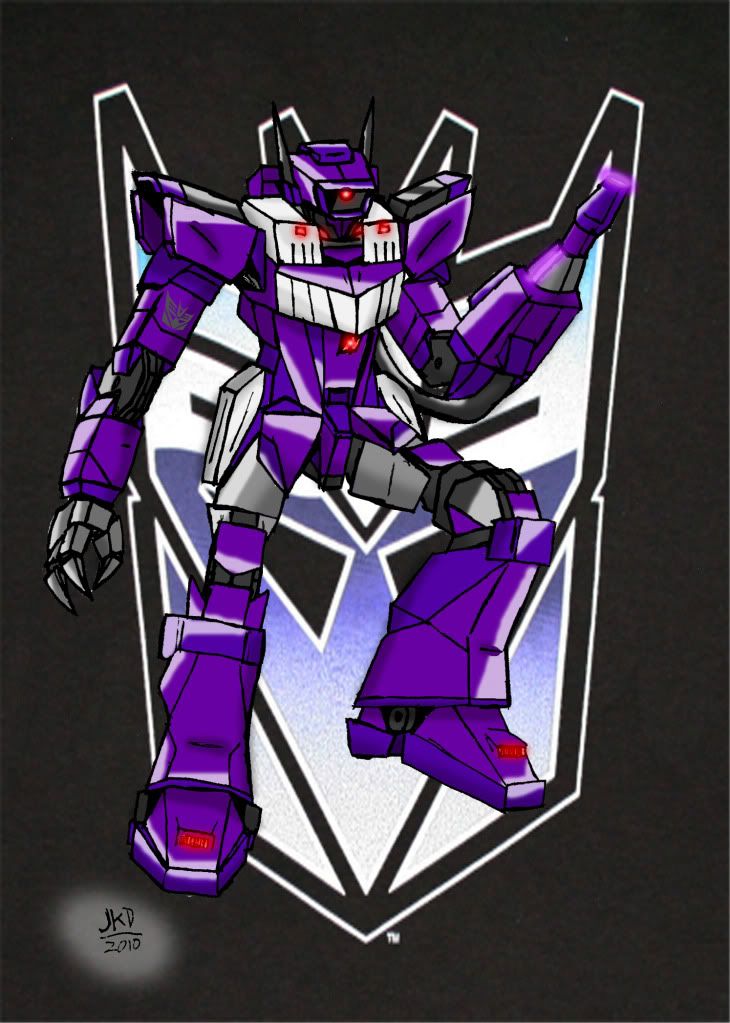 HOWEE74
did this piece initially in pen and pencil then colored it in photoshop: Blackarachnia.
As I said at the beginning of the newsletter, we are featuring non transformers artwork this month and once you see them, I think you'll understand why.
Joshua Vallse
is our first featured non TF artist with his rendition of the Thundercats leader Lion-O.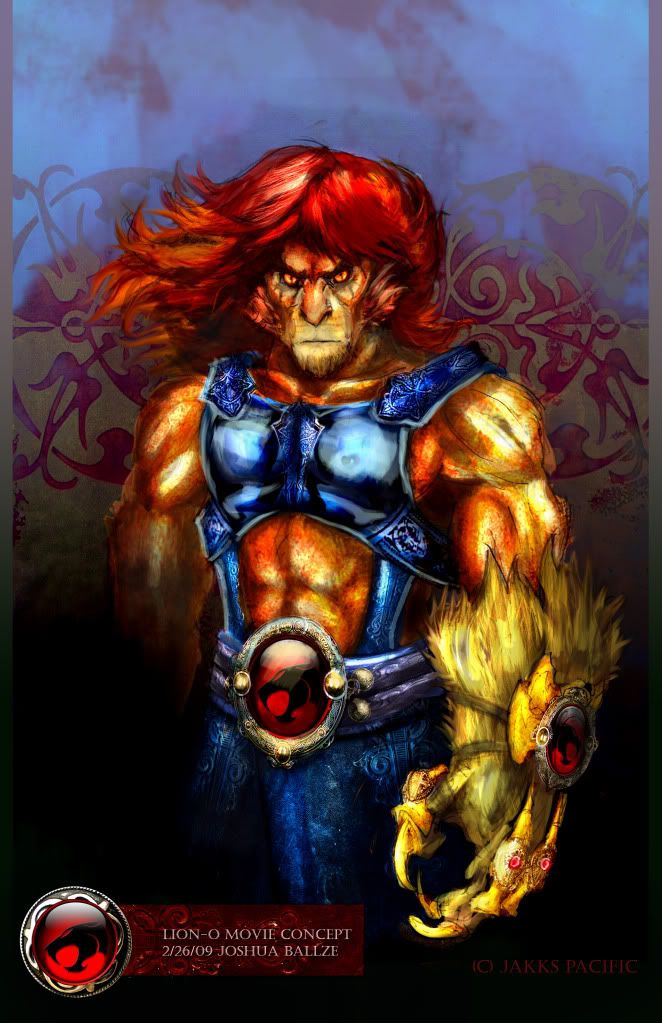 Here is some digital art by Joshua Vallse, depicting a worldly scene.
Next we have one of our newest Transtopians,
Kristian
. Kristian is credited with the creation of the Non Transformers Art thread with these pieces that he's shared with us here.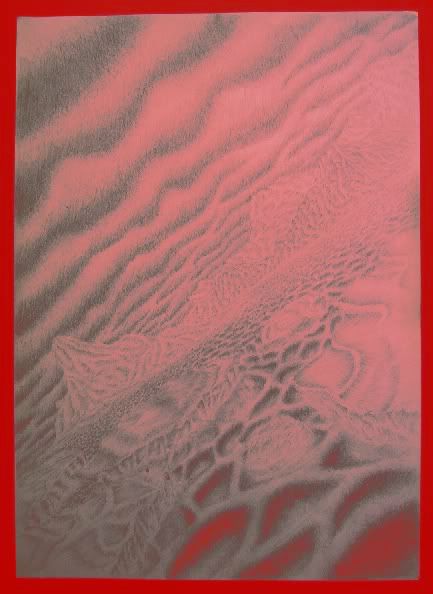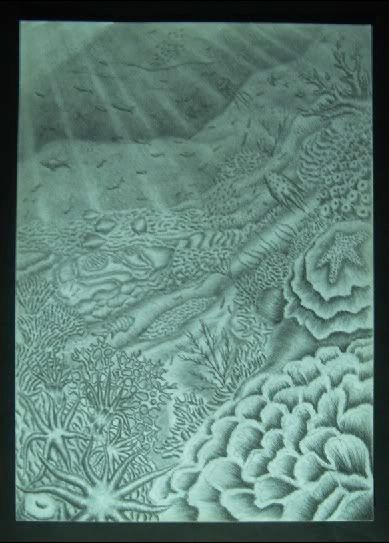 We would love to see your artwork, whether Transformers related or not.
Normally our fan fiction section is dominated by resident Fan Fic writer hell kitty, but this month we have a brand new Seibertronian stepping to the plate with fiction,
NemesisUK's
: Nemesis Prime Chronicles
Part 1

Planet Cybertron

A peaceful day (Sarcasm)

Nemesis prime (with shadow commander trailer) is driving down a highway having just killed his creator Straxus (see fans project shadow commander comic for more details) when in the distance a gun fight is happening, Nemesis prime decides to investigate.

As he get nearer he sees that a small transformer (Shadow Warrior) is being attacked by a larger transformer (Blaster).

He speeds to wards them (his honorable side kicking in) and fly's up in to the air transforming in to his robot mode, both of the transformers stop shooting at each other as nemesis prime stands with his stellar converter cannon pointed at blaster, his right eye lights up red as he blasts Blaster.

Blaster falls to the ground, nemesis prime walks up to the small transformer who is shaking scared that he's next.

Nemesis prime
"Are you ok?"

He says in his gravely voice down at the small transformer. He then walks away to wards his trailer.

Blaster stands up and ejects a cassette out of his chest that splits in to two guns, nemesis prime transformers in to Shadow commander but is being bombarded with laser fire.

Shadow warrior seeing nemesis prime in trouble he scans a weapon that is discarded on the floor, he transforms in to a double barrel Gatling gun and combines on to shadow commander's shoulder.

Blaster is now being bombarded and is over powered, he retreats.

Shadow Commander
"Why did you help me?"

Shadow warrior
"You helped me so I repaid the favor"

Shadow commander walks away but Shadow Warrior follows him.

Shadow commander
"Why are you following me?"

Shadow warrior
"We should become partners"

Shadow commander
"Partners?"


You can read the rest of the story by clicking
here
.
Its been a while since we featured our Photograph section of Transtopia, so we'd like to try and reboot this feature by sharing these submissions.
Seibertron.com News Crew member
Nekoman
submitted this pic titled Urban Battle.
Drecepticon
submitted these great pieces featuring Buster Optimus Prime and Battle Rollar.
Chuuzetsu
got creative with an Armada Unicron figure and a Cybertron Primus figure to create this pic titled Unicron's Snack Time.
There is so much more artwork that you can find in our
Transtopia Forums
, so feel free to stop by, check it out and comment on them. A huge thank you to all the Transtopians that submitted work, we try to feature as much as we can, but ultimately work gets left out, so get on over to the Forums and check it out.
We'll be back next month with more custom goodness that you can find right here at Seibertron.com!