Hello and welcome to the latest edition of the Seibertron.com Twincast / Podcast! This episode features your host for the evening Counterpunch, along with regular cast ScottyP, Tigertrack, Jon 3.0, Razorclaw0000, and Rotorstorm.
Episode 87 "Toy Fair 2014" is available directly and in our RSS Feed and should appear on iTunes within 24 to 48 hours of this news post.
It is the year 2014 and the heroic Seibertron and El Duque have come to retake New York City. The reason, why it's TOY FAIR of course! The one event that makes our wallets cry as each new figure is revealed. There was definitely a lot of excitement this year so let's get right to it.
0:00 - 33:30 (times are approximate)
First up is the next wave of
Generations
figures. Hasbro has unveiled some pretty awesome figures so tune in to hear which ones we pick as our favorites!

33:30 - 43:00
Up next we discuss the interesting new
Age of Extinction Robots in Disguise
line. The question on everyone's mind is, what is up with Scorn and it seems Lockdown has been perfecting his pouty lips!

33:30 - ??:??
We have finally gotten a glimpse of the new
Age of Extinction
movie Generation figures. The classic flat nosed Prime is pretty cool, but a purple triceratops!? NO WAY


??:??- 1:07:30
KREO LIVES
(Pa-lease, as if it had ever died)… Yes, you heard right… Hasbro unveiled the next wave of Kreo sets, custom kreos and the ever popular blind bag figures.

1:12:13 - 1:19:07
The Loyal Subjects…while the custom figures that were revealed at Toy Tokyo over the weekend were pretty nifty, the twincast has a hard time getting behind these. Tune in to find out why.
1:19:07 - 1:28:00
Closing out the toys, the twincast discusses the new fascination with super kid friendly figures like Hero Mashers, Constructbots, Potato heads and Battlemasters. Will the cast be buying these for the tater tots in our family?

1:28:00 - 1:46:01
Now that we have covered Toy Fair, we'd like to dive into some
"Ask the Twincast"
questions from our listeners! Did your question get picked? Tune in to find out.
We close out the night with some bragging rights…What kind of deals was ScottyP able to score? You'll have to tune in to hear.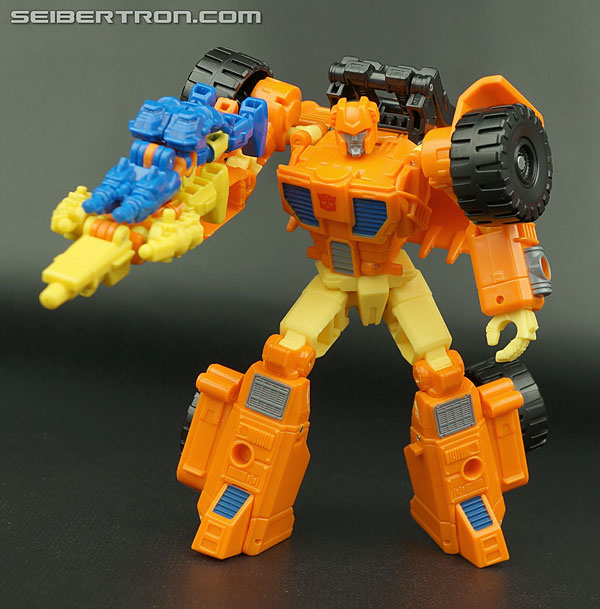 Thanks everyone for listening and we appreciate the continued support!
Not on the show to give your take? Probably not, so don't forget to keep the discussion going on the
Seibertron.com Energon Pub Forums
!
Got a question for the Twincast? We take all of them, we just don't take them all seriously! Leave a question in the
Ask the Twincast
thread and, if it makes the cut, it may get read and answered on the show.