Ok, so here's the deal.
I'm quite the n00b when it comes to big collections, as most of the ones I used to have as a kid were LEGO.. and we all know what happens to LEGO in the end.
As I had to leave home (Italy) for university (UK), I really wasn't into collecting much, or transporting and so on.
So I've never really had that much.
I had a couple of Beast Wars figures: Magnaboss, Optimus Primal, Inferno and Rhinox, then the Transmetals Optimus Primal and Waspinator. But some of them were lost to my younger brother, and I only have the two apes and Magnaboss left. That was the extent of my collection.
(Remember, this is Italy, so we never really got ANY animated series properly. Apart from Beast Wars, and that was aired around 7.30 in the morning, and we only really got season 1.)
After the first Bay movie came out, I kind of lazily looked around, picked up a couple of bargain Alternators (it was more like: "Oooh! Transformers! For cheap!", at a discount store equivalent), one for me, one for my brother.
Then the second film appeared, and I fell in love with the Sideways figure.
That's when it started again.
Long prologue, I know, you don't have to read it.
Although you're here now, so you probably have.
...is what I wrote when I started the thread.
I've decided to look after this thread better, and organise it in the same way as many other users on here.
So the first post is where the pictures are, the second has the list.
Everything else is comments, or particularly good shots I want to keep separate!
First, the Italian section, with the glorious Detolf display cabinet.
The English one, limited to my desk and a shelf.
Worlds collide!
Special issues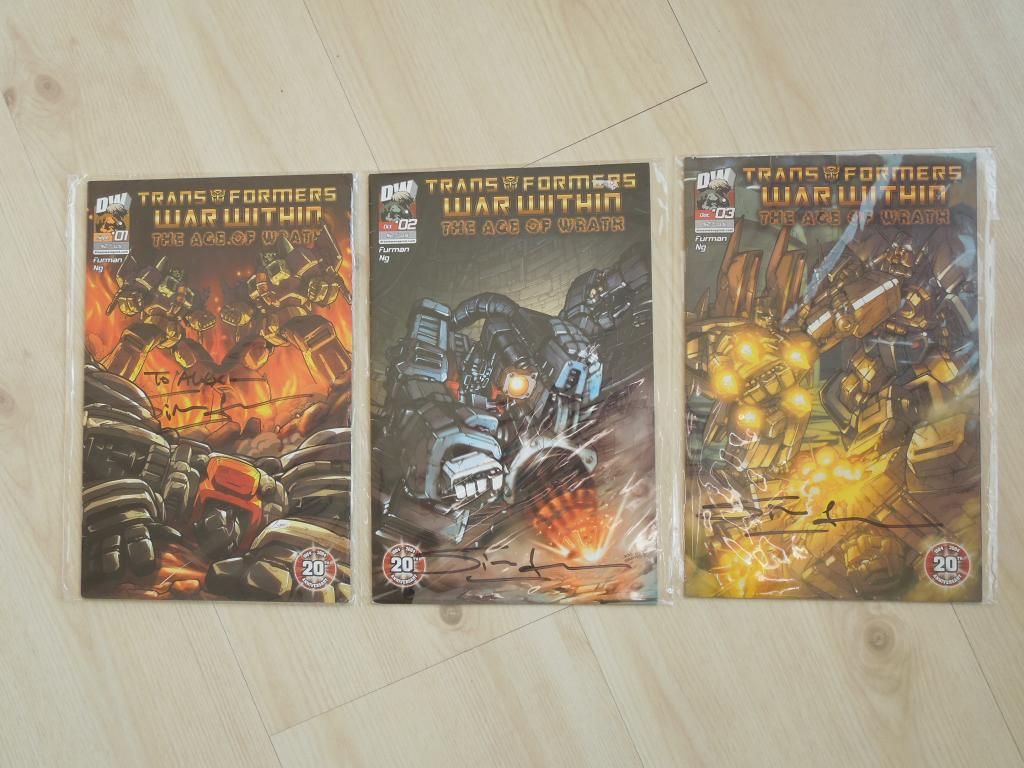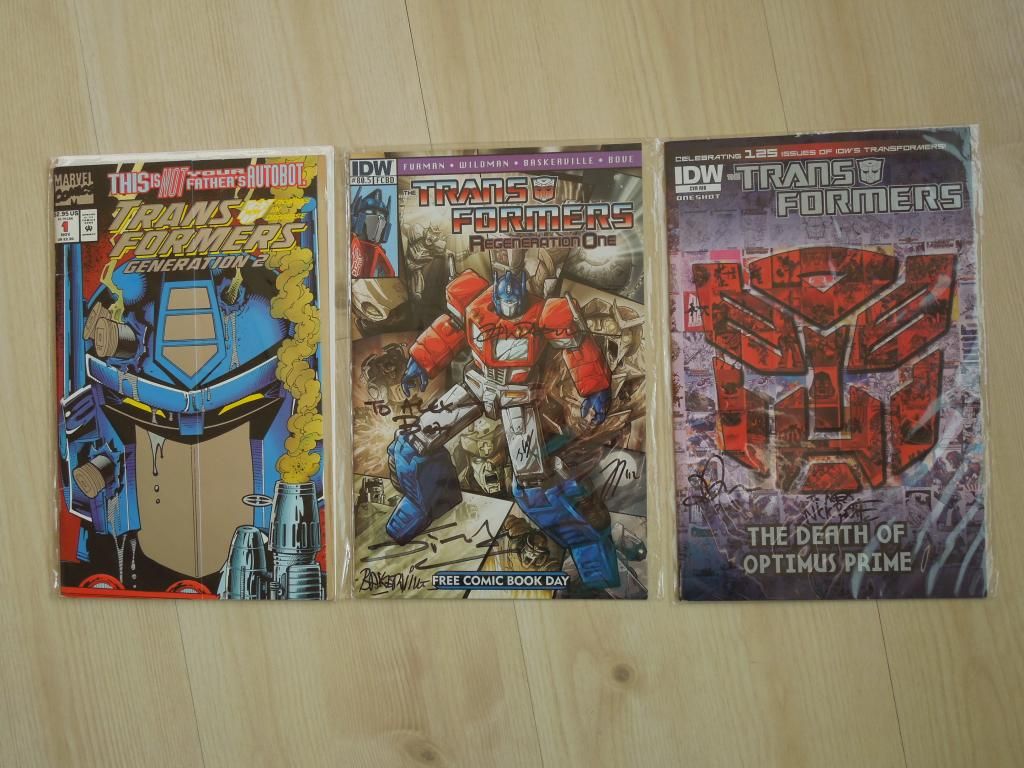 Art
The Folder