As some of you may have noticed, BBTS apparently found case of this fellow recently, which is very cool on it's own. But as I was looking at the boxart something hit me; now it took a minute for this to sink in, but then I just found myself staring.
Staks is a car transport, with the sort of leader-y deco that we're all quite familiar with by now. But...what's that in the carrier? A police car, a sports car, and a..van. A red sports car. And a grey van.
Anybody get it? No?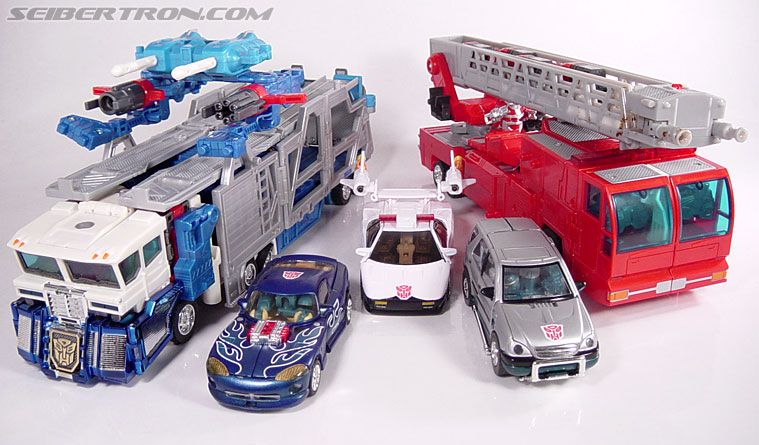 How about now?
And now we've come full circle.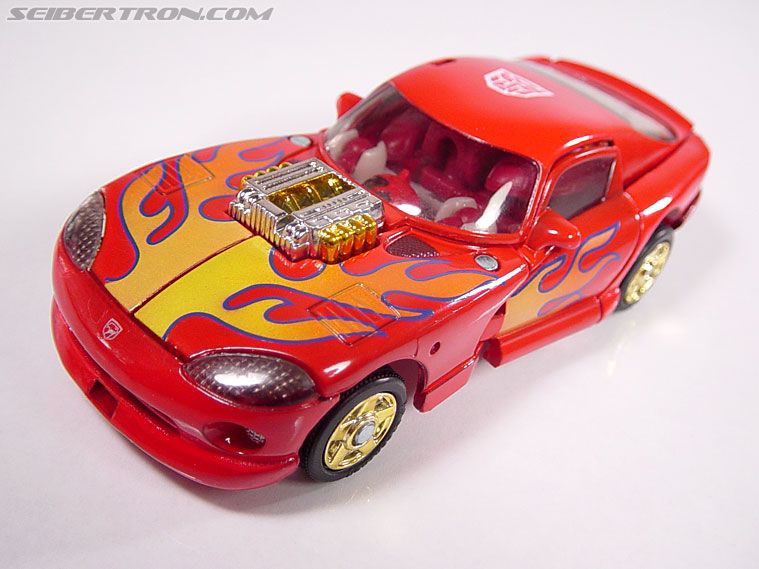 I can't help but wonder if that's a complete conicidence or if someone at Takara's design studio happened to be staring at his MIB Staks when he came up with some ideas for Car Robots.