HobbyLinkJapan Sponsor News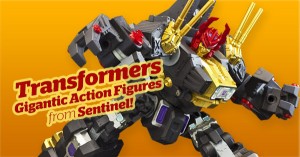 Friday, August 8th, 2014 1:20AM CDT
Categories:
Collectables
,
Sponsor News
,
Toy News
Posted by:
Autobot032
Views:
21,232
Topic Options: View Discussion · Sign in or Join to reply

These huge figures of Megazarak and Black Zarak from Sentinel are posable, colorful, and ready to bring a touch of old-school cool to your "Transformers" collection!  
Buy Now
Hot Preorders
1/6 Fringe Posable Figures by Fewture  
Fall into the world of "FRINGE" with these amazing 1/6-scale figures from Fewture, featuring astonishingly detailed clothing and accessories!  
Buy Now
1/6 Movie Masterpiece: Back to the Future Marty McFly  
A fantastically posable figure of an iconic character from a truly timeless film, perfectly realized by Hot Toys!    
Buy Now
1/6 Movie Master Piece Guardians of The Galaxy
Star-Lord by Hot Toys  
Star-Lord from Hot Toys features supreme posability, a detailed outfit and accessories, and exchangeable heads and hands!  
Buy Now
MAFEX Batman Ver.2.0 and Batpod by Medicom    
Medicom brings us a new amazingly posable version of Batman, and his sweet ride, the Batpod!  
Buy Now
Just Arrived In Stock
1/6 Killer Instinct Righter by Nauts  
She's a beautiful and deadly femme fatale from the far future--she's Righter!  
Buy Now
Variant Play Arts Kai: Superman  
A spectacularly powerful armored Superman from Enix joins the Play Arts Kai collection--and he's super-posable, too!  
Buy Now
Variant Play Arts Kai: Supergirl  
This figure of an armored Supergirl brings some serious "girl power" to the Play Arts Kai lineup!  
Buy Now
Robot Damashii (Side Mashin) Genoumaru by Bandai  
An iconic character from a classic series, Genoumaru is fully posable and ready for play or display!  
Buy Now
Variable Action Hydram by Mega House    
Hydram transforms into three different forms, and is posable for action and adventure!  
Buy Now
S.H. Figuarts Shocker Combatant by Bandai    
Build up your army of Shocker troops so Kamen Rider can mow them down! Perfect for any hero with free time who's itching for battle!  
Buy Now
Recommended Items
S.H. Figuarts Sailor Moon by Bandai    
One of the most iconic anime characters ever--now super-posable and ready to join your collection!  
Buy Now
Movie Masterpiece Diecast: Iron Patriot by Hot Toys  
This highly detailed and wonderfully posable diecast figure of Iron Patriot deserves a star-spangled salute!  
Buy Now
Play Arts Kai: TIDUS (FFX HD Remaster) by Enix  
TIDUS returns for the HDD remaster of FFX to show off his blitzball moves to the crowd once again!  
Buy Now
D-Arts Jiraiya
by Bandai  
Having trouble summoning your Persona? Don't leave yourself unprotected and take Yosuke's home instead!  
Buy Now
S.H. Figuarts Kamen Rider Den-O by Bandai  
Kamen Rider Den-O is here with his Heavy Spinning Sword DenKamen to save the day!  
Buy Now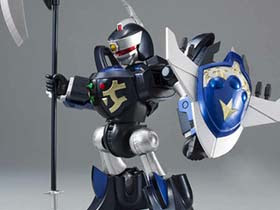 Variable Action Hi-Spec Queen Sideron 2014 by Mega House  
Arm yourself as Queen Sideron or transform into Yaripanther and let the battle begin!  
Buy Now
Credit(s): HLJ
Most Popular Transformers News
Most Recent Transformers News
News Categories:
3rd Party News
,
Auctions
,
Book News
,
Cartoon News
,
Collectables
,
Collector's Club News
,
Comic Book News
,
Company News
,
Contests
,
Editorials
,
Event News
,
Game News
,
Heavy Metal War
,
Interviews
,
Knock Offs
,
Media
,
Movie News
,
People News
,
Podcast
,
Press Releases
,
Reviews
,
Rumors
,
Sightings
,
Site Articles
,
Site News
,
Sponsor News
,
Store News
,
Toy News
,
Transtopia
Re: HobbyLinkJapan Sponsor News (1600825)
Posted by
Autobot032
on August 20th, 2014 @ 9:03pm CDT
A long time ago on a modeler's workbench not so far away...  
Shop Now
Year-End New Releases,
and Restock items
from Bandai!      
Learn more
Hot Preorders  
Super XII
by Kotobukiya  
The Super XII flying tank from "Godzilla vs. Biollante" is heavily armed, and it even comes with an in-scale Maser Beam Tank! Watch out, Godzilla!  
Shop Now
Godzilla 1989: Level Four Alert! Godzilla Strikes Osaka Version (Yuji Sakai Collection) by X Plus  
From 1989's "Godzilla vs Biollante" comes Godzilla, just as he appeared in the film during his landing and attack on Osaka!  
Shop Now
Statue: Han Solo
(Stormtrooper) by Gentle Giant  
"Everything's under control...
situation normal!"   
Shop Now
Egg Attack Iron Man Mark.2 by Beast Kingdom  
Relive Iron Man's first flight with this super-cute, heavily detailed figure from Beast Kingdom!  
Shop Now
Latest Listings    
Sci-Fi
All future releases
All latest releases
Items over 50% off
Real Science
All future releases
All latest releases
Items over 50% off
Just Arrived In Stock  
1/6 Dead Cosmonaut Golovorez
by Three A  
Featuring a removable spacesuit and helmet with LED lights!  
Shop Now
New Transformers Collectable Toys by Takara Tomy  
These Transformers are poised to join your collection--transform and roll out!  
Shop Now
Star Gaogaigar w/Repli-Galeon (D-Style) by Kotobukiya  
Powerful, posable, and super-cute as well--it's Star Gaogaigar!  
Shop Now
Skyers-go w/Shuntaro Figure by Imai  
Wonderful reissue of a vintage kit, including a figure!   
Shop Now
Sci-fi & Fantasy Modeller Vol. 34 by Happy Medium Press  
Vintage SF is the focus of this English-language, heavily photo-illustrated magazine!  
Shop Now
The Modeling of Godzilla by Hobby Japan  
Feast your eyes on fantastic kits, figures and toys of The Big G--both new and vintage!  
Shop Now
Recommended
 Items  
1/1000 Star Trek Romulan Battle Cruiser by Polar Lights  
Beautiful kit of the legendary Romulan Battle Cruiser from the classic "Star Trek" series!  
Shop Now
Play Arts Kai:
Aliens by Enix   
Awesome Play Arts Kai figures from one of the best sci-fi film franchises of all time!  
Shop Now
1/5000 Galactic Empire Work Warship by Alba  
A highly detailed imperial vessel to complete your "Legend of the Galactic Heroes" fleet!  
Shop Now
1/6 Movie Masterpiece: ED-209 (Talking Version) by Hot Toys  
ED-209 would like to remind you that you have 20 seconds to comply with its orders!  
Shop Now
Star Wars Kits
by Revell  
With Revell's snap-together easykits, you can quickly bring your favorite "Star Wars" fighters and vehicles to life!   
Shop Now
Mr. Spock of the U.S.S. Enterprise Limited Edition by AMT/ERTL  
This wonderful kit is a true blast from the past--and it comes in a collector's tin box, too!  
Shop Now
Private Warehouse
Get the items you want, when you want them shipped, how you want them shipped.  
Learn more