Transformers Week at Sequart.org - Movies, Comics, Cartoons, More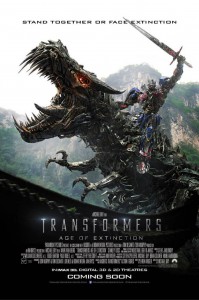 Thursday, June 26th, 2014 5:44PM CDT
Categories:
Cartoon News
,
Comic Book News
,
Media
,
Movie News
,
Reviews
Posted by:
Va'al
Views:
48,251
Topic Options: View Discussion · Sign in or Join to reply
The week may almost be over, but
Sequart.org
are still producing articles around The Transformers franchise, from the cartoons, to the comics, to movie reviews and lots more - all to coincide with the release of Transformers: Age of Extinction! Check out the articles published so far since last Sunday
here
, and read the introduction below.
In celebration of the release of Transformers: Age of Extinction, Sequart will be publishing content related to the Transformers all this week.

From their initial "Generation 1″ cartoon, toys, and comic book in the 1980s, the Transformers have gone on to become a pop-culture staple. Yet they've received relatively little analysis. This week is a small attempt to correct that.

Sequart uses themed weeks as a way of celebrating popular subjects, filling holes in comics and pop-culture criticism, and serializing in-depth criticism over a single week instead of many weeks (or even months). You can think of them as miniature conventions or conferences.
Credit(s): Sequart.org
Most Popular Transformers News
Most Recent Transformers News
News Categories:
3rd Party News
,
Auctions
,
Book News
,
Cartoon News
,
Collectables
,
Collector's Club News
,
Comic Book News
,
Company News
,
Contests
,
Editorials
,
Event News
,
Game News
,
Heavy Metal War
,
Interviews
,
Knock Offs
,
Media
,
Movie News
,
People News
,
Podcast
,
Press Releases
,
Reviews
,
Rumors
,
Sightings
,
Site Articles
,
Site News
,
Sponsor News
,
Store News
,
Toy News
,
Transtopia
Re: Transformers Week at Sequart.org - Movies, Comics, Cartoons, More (1586366)
Posted by
Va'al
on June 28th, 2014 @ 2:18am CDT
Currently up at
Sequart.org
, still in their Transformers week of criticism, reviews, readings and interviews, is the first part of a really quite in-depth conversation with True Believers Award nominee and IDW Transformers writer James Roberts - talking all things More Than Meets the Eye! Check out a very brief snippet below, and head
here
for the rest.

DAVID WHITTAKER: Ok, so starting at the beginning how did the concept of More Than Meets The Eye come about? Had you had any plans for what became More Than Meets The Eye as you were working on cooperative projects such as Last Stand of The Wreckers or Chaos Theory? I ask this because you have seemingly innocuous characters, such as Rung or Whirl appearing in those tales, who go on to become major players. So to speak.

JAMES ROBERTS: Well, the series' core concept – Rodimus heads off in search of the legendary Knights of Cybertron – was decided back in 2010 by either Andy Schmidt (John Barber's predecessor as editor of IDW's Transformers titles) or Mike Costa (who wrote IDW's first ongoing Transformers title from 2009 to 2011) – maybe both of them. I think Mike came up with the idea of the Knights, although I was never given more than the name when I was asked to write More Than Meets The Eye. Anyway, back in 2010 IDW decided that from January 2012 Mike's ongoing series would split into two titles, More Than Meets The Eye and Robots In Disguise. One title would follow Rodimus and Drift on their quest, the other would focus on Bumblebee trying to make a go of things on a devastated Cybertron. The Autobots would have fallen out – there would have been some kind of schism – and some characters would side with Rodimus, some with Bumblebee. At the time this game-plan was decided, no one knew what it was that would precipitate the schism, or which characters (beyond Drift) would side with the two Autobot figureheads. It was all really up in the air.
Re: Transformers Week at Sequart.org - Movies, Comics, Cartoons, More (1586445)
Posted by
Super Megatron
on June 28th, 2014 @ 2:02pm CDT
MTMTE has some of the sharpest writing in any TF books for a long time. Absolutely love the character developments for Prime and Magnus.