Down_Shift wrote:

UltraPrimal wrote:I found some new Titaniums at TRU yesterday. Rodimus Prime, WW Starscream, and RiD Prime. Only picked up Rodimus Prime. Starscream is hideous. And Prime, while not ugly, I just can't get him if there is no Ultra Magnus for him to combine with. I do like how they all come in a red box similar to the Classics.

I don't have a TRU that I'm close to anymore, so I haven't seen them yet.

Can you post some pics of the new boxes?
Here are some picks of the packaging, it's a simple red box.
Front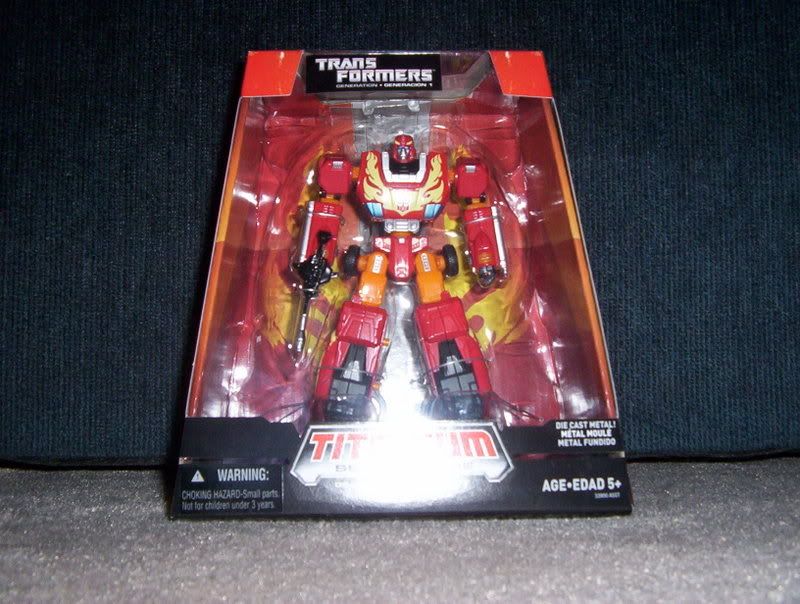 Back
Side
I'm fairly certain the inside of the packaging is different for each figure. The inside was different for the first round of figures in the Megs packaging right?