You may not know the name Ed Welburn, but you've seen his work. It drives up and down your streets everyday, it parades itself in dealership parking lots, and it's been the chosen alternate form of some of your favorite heroes.
Mr. Welburn is the Vice President of Global Design for General Motors, and he's been tasked with helping choose and providing the GM vehicles we've come to know so well, thanks to these box office juggernaut films.
This time, however, the film's production team wanted to use his office to replicate that of a CIA executive's. It's just one line, but it should make an impression, especially to those who know him.
The full story behind this appearance can be read here, thanks to Detroit News:
http://www.detroitnews.com/article/2014 ... xtinction-
Here are some snippets we've quoted:
Welburn, who is GM's vice president of global design, said he spent a day filming the scene in GM's Design Dome, and it took a few takes for him to "get angry." He said he was worried it would end up on the cutting room floor, but the last he heard, it's still in the movie. He wasn't able to divulge what the scene is about.
Scenes were also shot in GM's Design Center lobby and staircase, the executive garage at the design center and in the design center's Virtual Reality studio, a room typically used to communicate with GM's design studios across the globe.

Filming also took place in the company's aerodynamics lab and climatic wind tunnels, and at an entrance gate at the Tech Center. Scenes were also shot on GM's Proving Ground track in Milford and at GM's Lansing Delta Township plant. Cadillac Escalades and the Cadillac Ciel concept car also were used.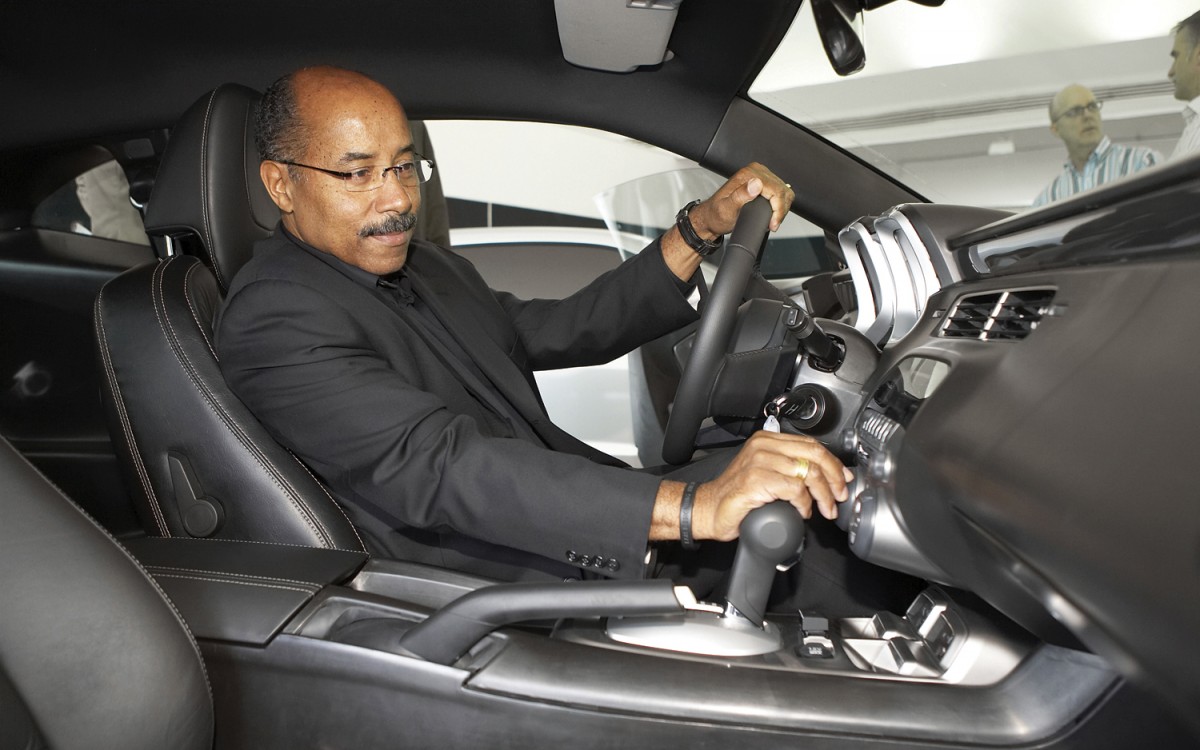 You can read about Mr. Welburn on Wikipedia by clicking this link:
http://en.wikipedia.org/wiki/Edward_T._Welburn
Keep your optics tuned to Seibertron.com for the latest in news and updates, plus the best
galleries
around!