UPDATED 03/05/2012
Added a lot of random stuff. If anything interests you, please let me know. Willing to let bundles of the random accessories got for about 5$
Hey Everyone,
Please IM me for prices or if you feel my asking price is not fair. I live in Montreal, Canada, so please take that into account for the shipping.
I have also included my want list in case you would like to trade for something.
For parts, I have indicated in brackets the quantities available or needed. Please check out my pics below and PLEASE feel free to ask questions. I can also take pictures if need be
Thanks,
Haves
'Bots
G1 Hun-Grr (Nice, comes with everthing to make Abominus minus the gun)
35$

(Hold for Mr. Brr-Icy!)
G1 Scattershot (very clean, no accessories)
10$
G1 Scamper (not in great condition)
3$
G1 Swoop (not complete, for parts)
10$
Armada Smokescreen
5$
Beast Wars Tigerhawk (No missiles, Chrome decent, has both Launchers)
10$
Beast Wars Tigertron (Junker, repainted)
3$
Beast Wars Transmental 2 Tarantulas (Junker)
3$
Beast Wars Silverbolt (Junker, repainted by someone, one missile (repainted also)
3$
Beast Wars Prowl (Junker)
3$
Beast Wars Silverbolt (Junker)
3$
Beast Wars Ironhide (Ok condition) (I have 2 including the one below)
6$
Beast Wars Ironhide (Ok Condition)
6$
Beast Wars Silverbolt (Also a junker but if you combine the 2 you might get a whole one.)
3$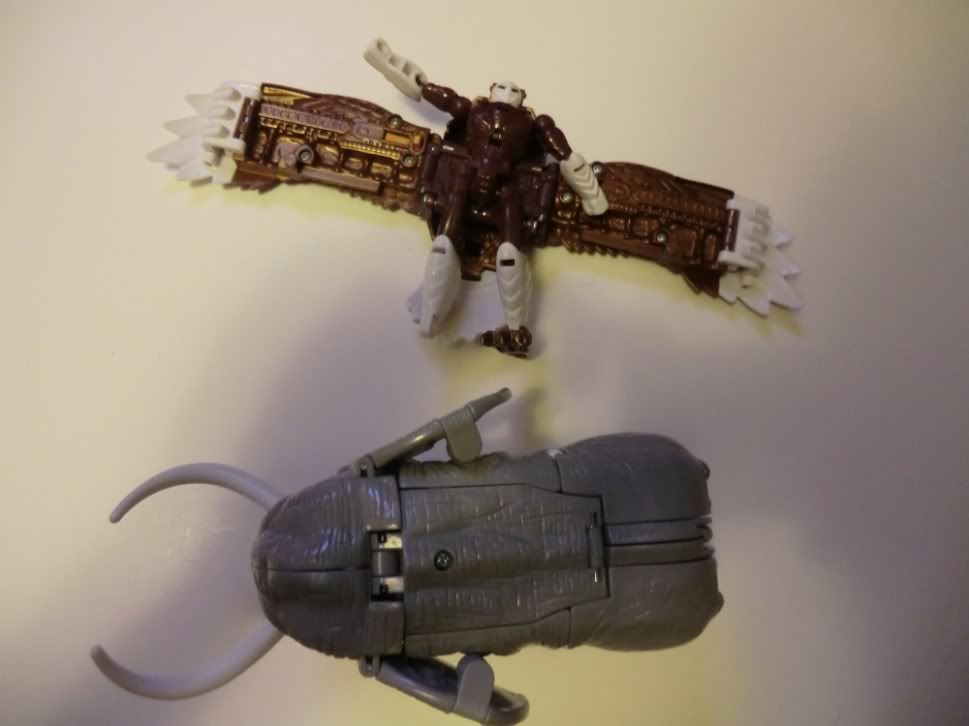 Take all the MAGNABOSS Components I have here for 10$
G1 Quickmix (missing all other parts)
10$
G1 Galvatron (what you get is what you see, pretty rough but the electonics)
10$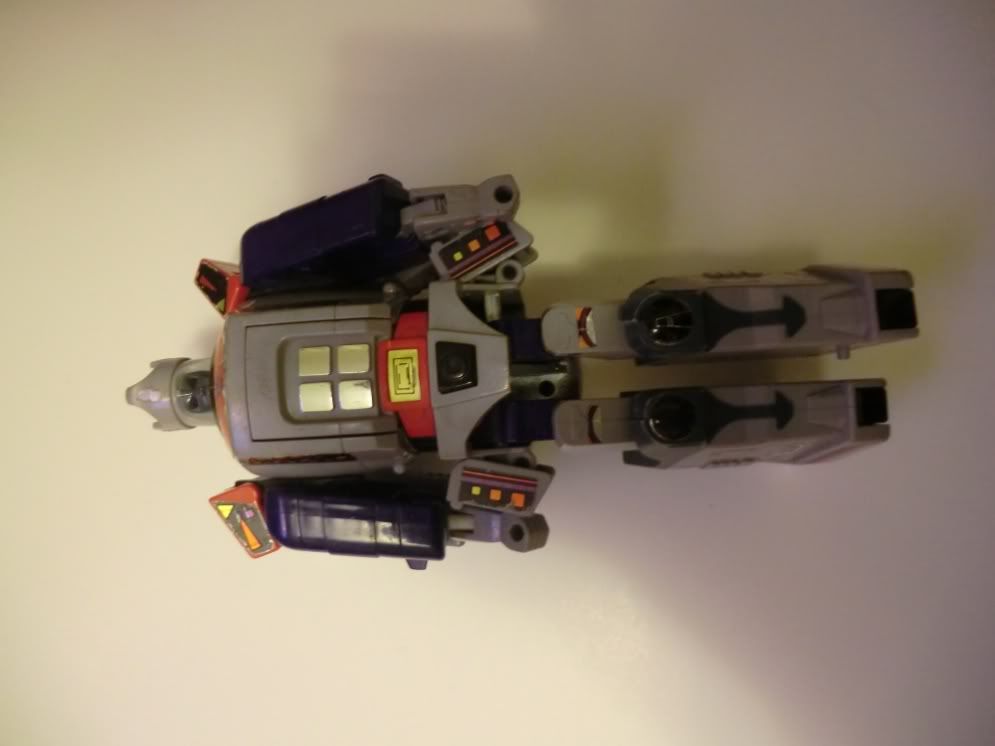 Universe Dinobot (missing sword and tail)
7$
Cybertron Scattershot (missing missiles)
2$
Cybertron Excellion (No planet key)
8$
RID Super Sideburn (Missing missile)
6$
Energon Hot Shot (Bad Paint, Missing one arm, has gun)
3$
This lot of guys, good for customs maybe
5$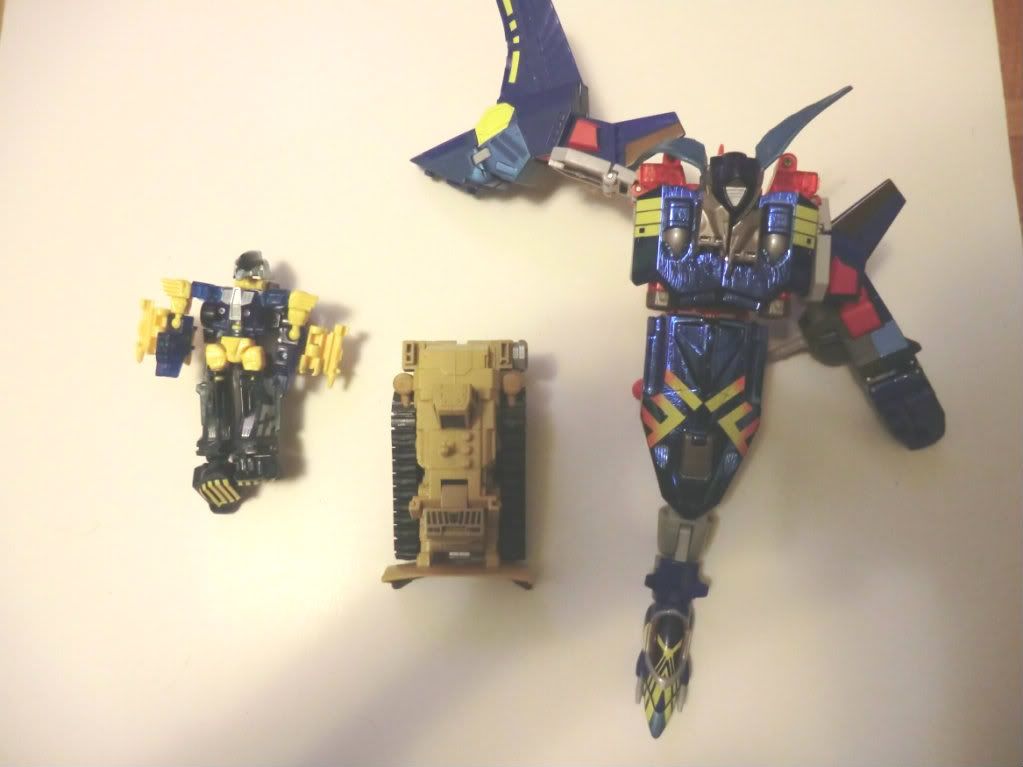 NEW PARTS
G1 Ravage Left Blaster (Heavy wear)
Beast Wars Transmetal Primal Head
Cybetron Jetfire Left Launcher
Cybetron Jetfire Missile
Cybertron Runamuck Gun
Beast Wars K-9 Missile
Beast Wars Jetstorm Missile
Beast Machines Blastcharge Missile
RID Sideburn Missile
Universe Skyfall Missile
Titanium Ultra Magnus Name Plate
Cybertron Soundwave Double Barrelled Gun
Cybertron Soundwave "Shield"
G1 Astrotrain Gun (rough shape)
Movie Air Raid (lol)
Movie Black Out Rotor Blade
OTHER RANDOM STUFF
Looking for offers or trades. Good for customisers who want to equipe their new soldiers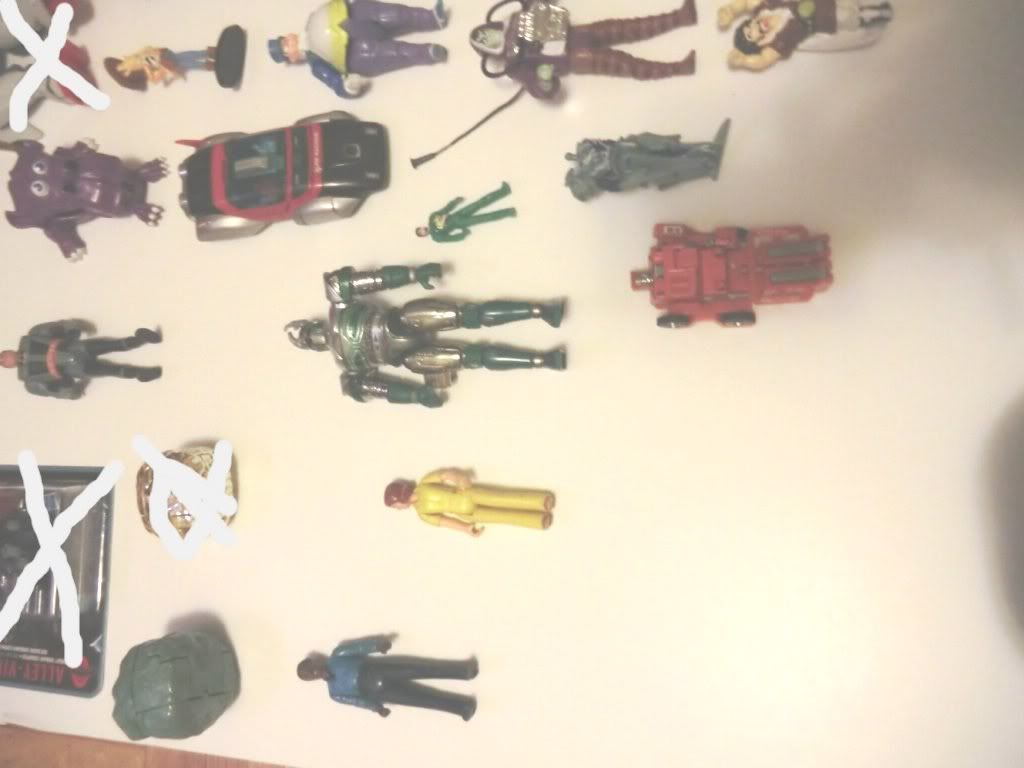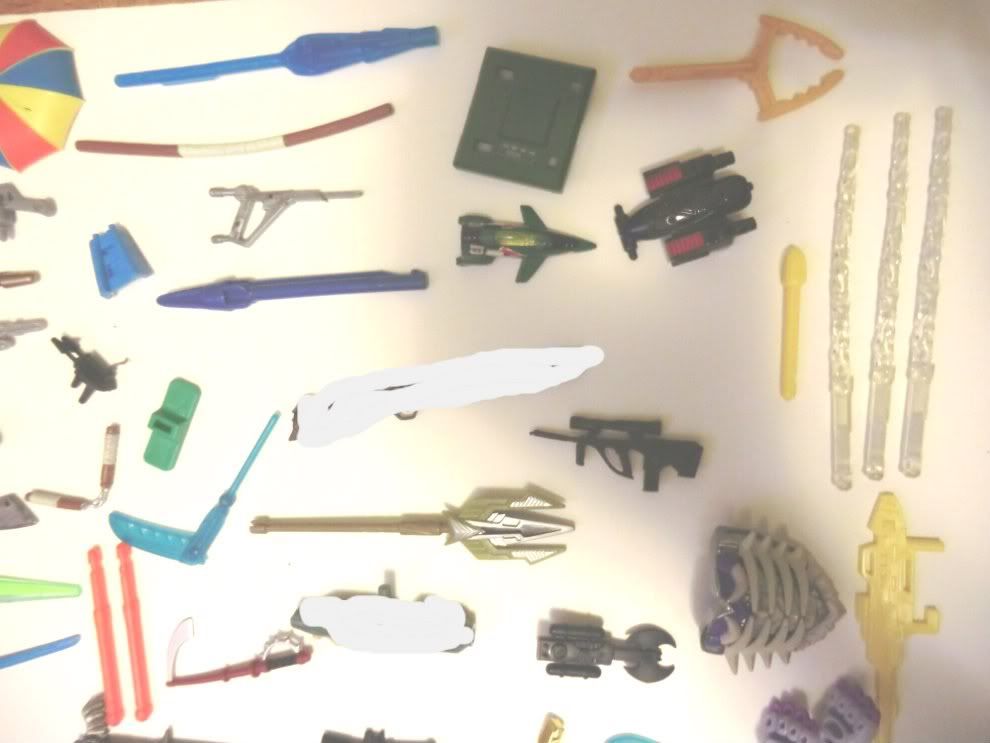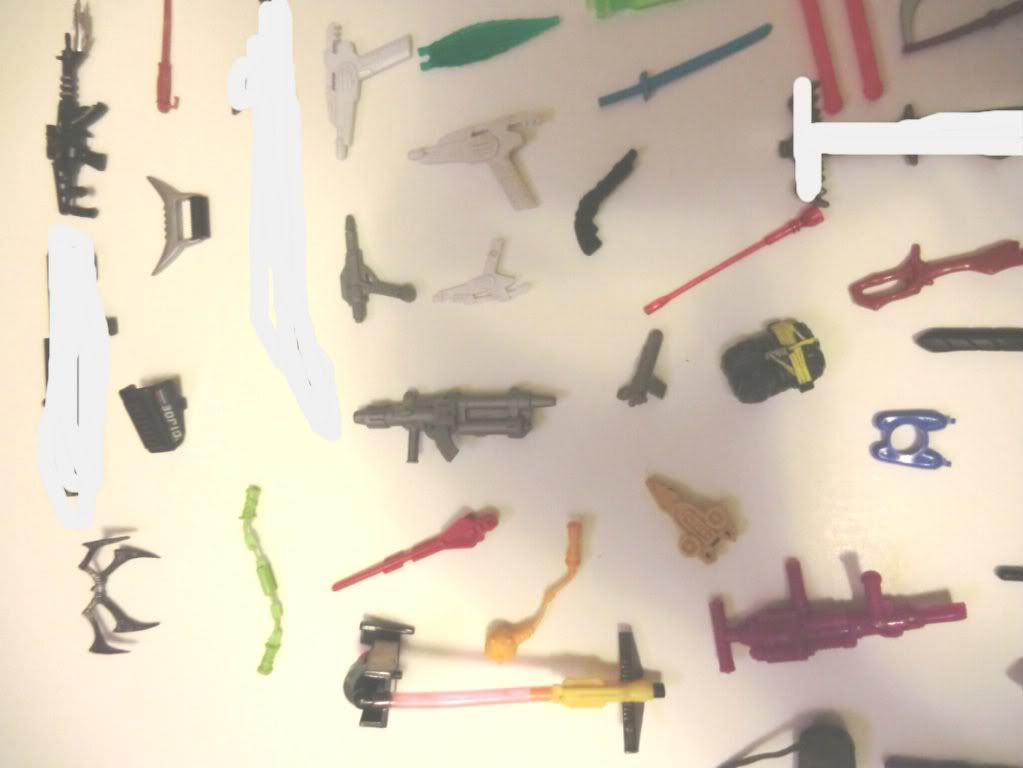 TMNT Vehicles (missing a tone of parts, looking for 10$ for the pair. If that is unfair, please make an offer)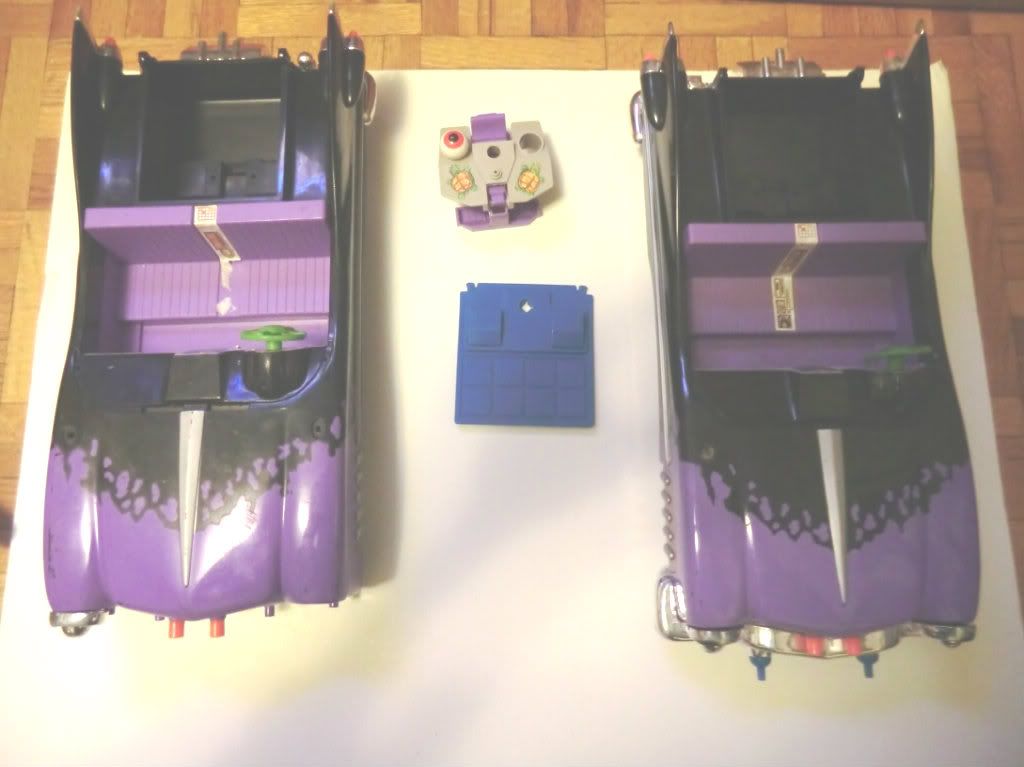 Parts
Animated Bumblebee (1) Right Hand/Arm
Animated Bumblebee (1) Booster
Animated Oil Slick(1) Left Hand
Armada Supercon Prime (1) Clear blaster
Beast Machine Sonic Attack Jet (1) Right leg
Classics Bumblebee (1) Jetski/Trailer
Cybertron Backstop (1) Right front leg
Cybertron Blurr (2) Launcher
Cybertron Blurr (1) Missile
Cybertron Buzzsaw (1) Missile
Cybertron Demolisher (1) Missile
Cybertron Evac (1) Blade
Cybertron Evac (1) Missile
Cybertron Jetfire (1) Missile
Cybertron Overhaul (1) Missile
Cybertron Quickmix (1) Missile
Cybertron Runamuck (1) Launcher
Cybertron Scattershot (2) Missiles
Cybertron Snarl (1) Missile
Cybertron Starscream (Supreme) (1) Missile
Cybertron Vector Prime (1) Minicon/Targetmaster (missing one arm)
Energon Omega Sentinel (1) Missile
Energon Battle Ravage (1) Tail/Mace
G1 Hotspot (3) Wheels
G1 Defensor (1) Left Foot
G1 Sludge (1) Launcher
Movie 76' Bumblebee (2) Missile
Movie 76' Bumblebee (1) Launcher
Movie Modern Bumblebee (1) Knife Weapon
Movie Dreadwing (1) Missile
RID Midnight Express (1) Base for launcher
RID Optimus Prime (1) Missile
RID Super Prowl (1) Weapon Right side
RID Ultra Magnus (2) Gun, No Missiles
RID X-Brawn (1) Rounded Weapon/Hand
Universe 2.0 Galvatron (1) Missile
Universe 2.0 Starscream (1) Missile
WANTS
G1 Can be re-issue
Bots
HIGH Priority
Animated Optimus Prime (Voyager, with silver Autobot symbol on his shoulder)
Beast Wars Dinotbot (Transmetal 2/ White)
Universe 2.0 Overkill
Universe 2.0 Springer
Universe 2.0 Leo Prime (Red)
Universe 2.0 Overkill
Medium Priority
Alternators Wheeljack
Armade Nemesis Prime
Armada Skywarp
Generation 1 Brawn
Generation 1 Cliffjumper
Generation 1 Cyclonus
Generation 1 Gears
Generation 1 Hound
Generation 1 Huffer
Generation 1 Rumble
Generation 1 Scorponok
Generation 1 Seaspray
Generation 1 Shockwave
Generation 1 Warpath
Generation 1 Windcharger
Universe King Atlas
Universe Trypticon (Legends)
Universe Menasor (Legends)
Universe Whirl (Legends)
Universe Jetfire (Legends)
Universe 2.0 G2 Megatron (Legends)
Low Priority
Beast Machines Jetstorm
Beast Machines Obsidian
Beast Machines Strika
Beast Machines Tank Drone
Beast Wars Terragator
Generation 1 Highbrow
Generation 1 Optimus Prime
Generation 1 Rewind
Titanium Grimlock
Universe 2.0 Skyfall
Universe 2.0 Areial Rivals (Legends 5-pack)
Universe 2.0 Special Team Leaders (Legends 5-pack)
Parts
BOLD= High Priority
Beast Wars TM 2 Megatron (1) Missile
Generation 1 Sunstreaker (1) Right Fist
Generation 1 Sunstreaker (1) Shoulder thruster
Generation 1 Snarl (1) Left Plastic Peice
Masterpeice Megatron (1) Trigger