So, Im finally down to brass tacks as I start up the editing process, as well as rendering out Title FX for this project/show pitch. Here are some screen shots of how I'm goig about this. The two programs I'm using are Final Cut X (Editing) and After Effects (Addtional visual FX). I'm actually using old school After Effects, as in AF6 but it still handles like a charm in terms of key framing, blending options, 3D layers, lighting, and so on...here's one of the title segments as it will appear when edited together...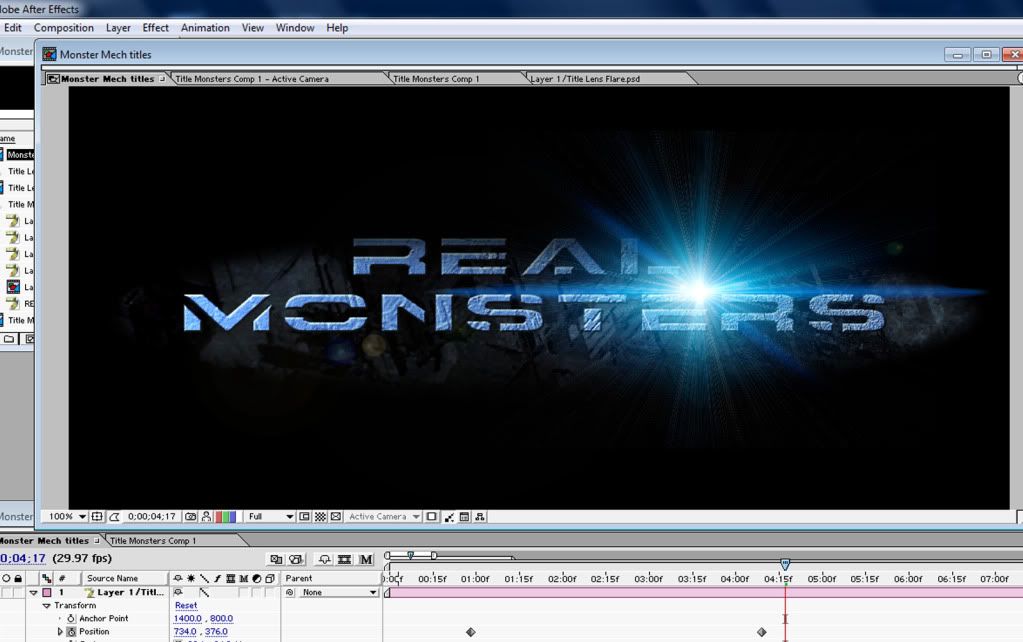 Vs using the in program lens flare, I just made one in Photoshop and animated it when I imported the PSD.
As far as Final Cut X, strictly from a personal pov I prefer the old Final Cut. The new one just feels like a jazzed up version of iMovie but a dumbed down version of Final Cut, along with this nothing is where it was, half your tools are gone or hiding, certain filter and FX such as "Sharpen" are gone as well...it's a mess. However I power through and the editing has come along, so far. Here are a few shots as they're edited in FCX:
One of the first shots of Fatalis, caged.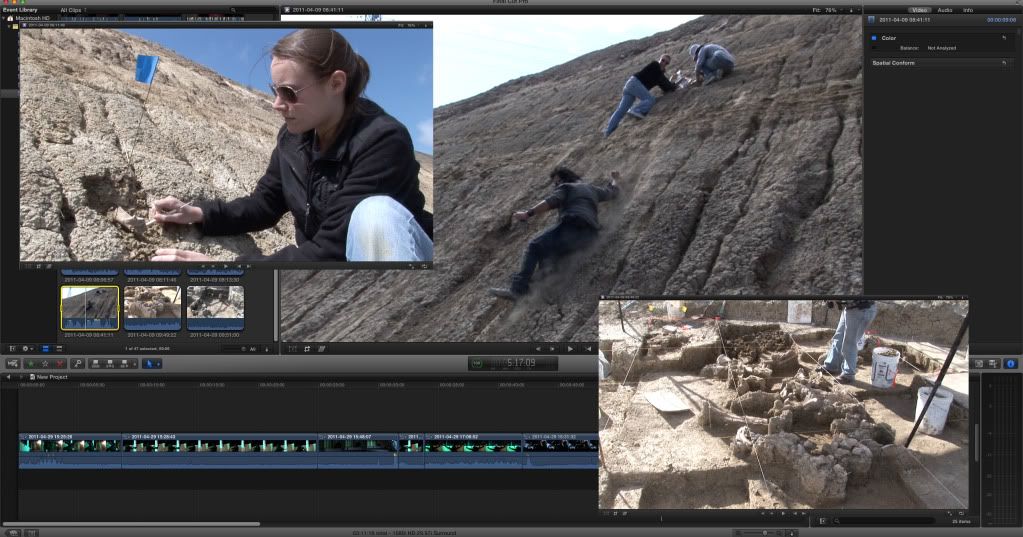 Shots of the fossil dig included being this concept revolved around prehistoric animals (Dinosaurs)
My Guy Ritchie moment, as the featured Paleontologist Trevor hands me a suitcase whilst dressed in black...screams Guy Ritchie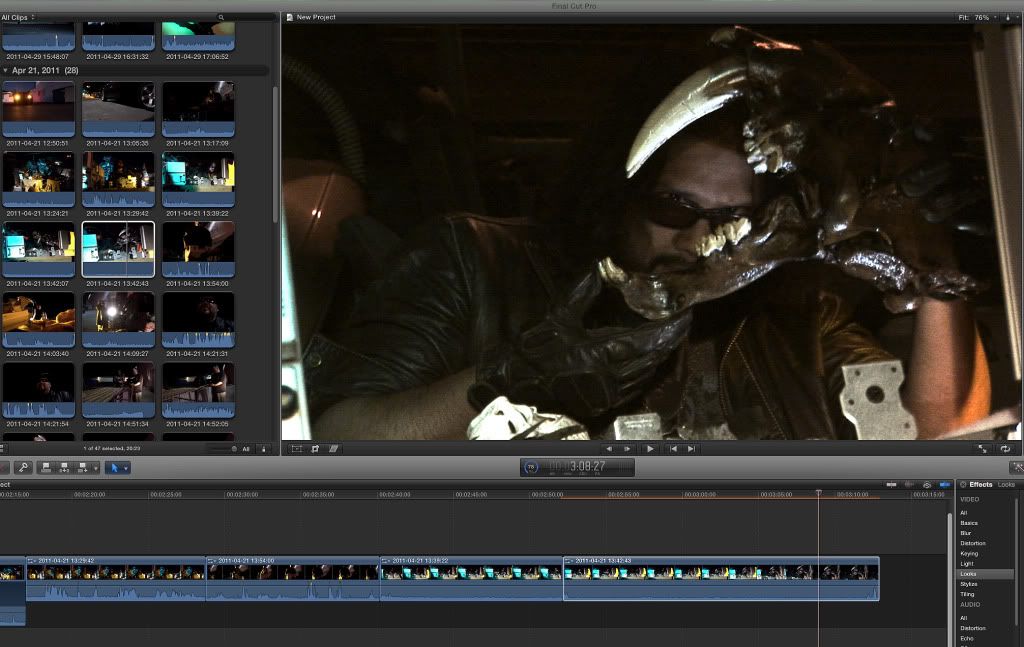 Me handeling the Saber Cat skull which kicks off everything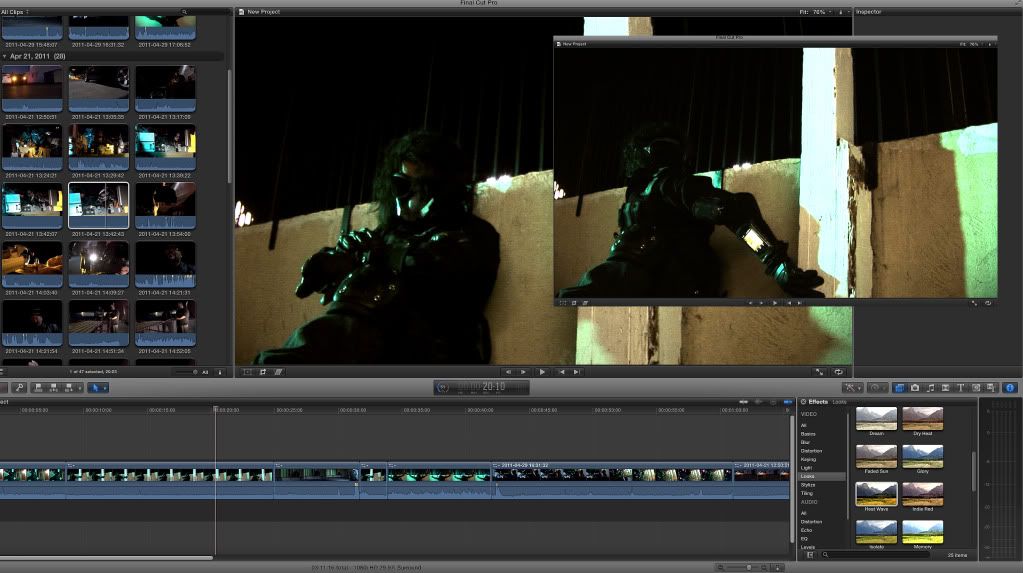 Me in hiding, dressed like a GI Joe ha ha.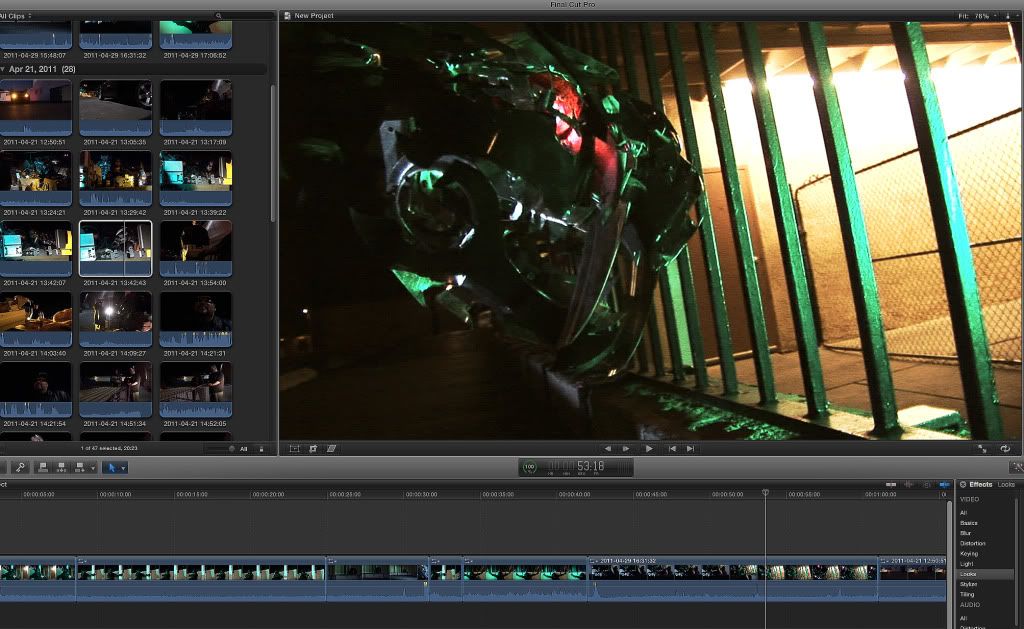 One of my favorite shots, the lighting and everything just looks fantastic as Fatalis stalks it's prey.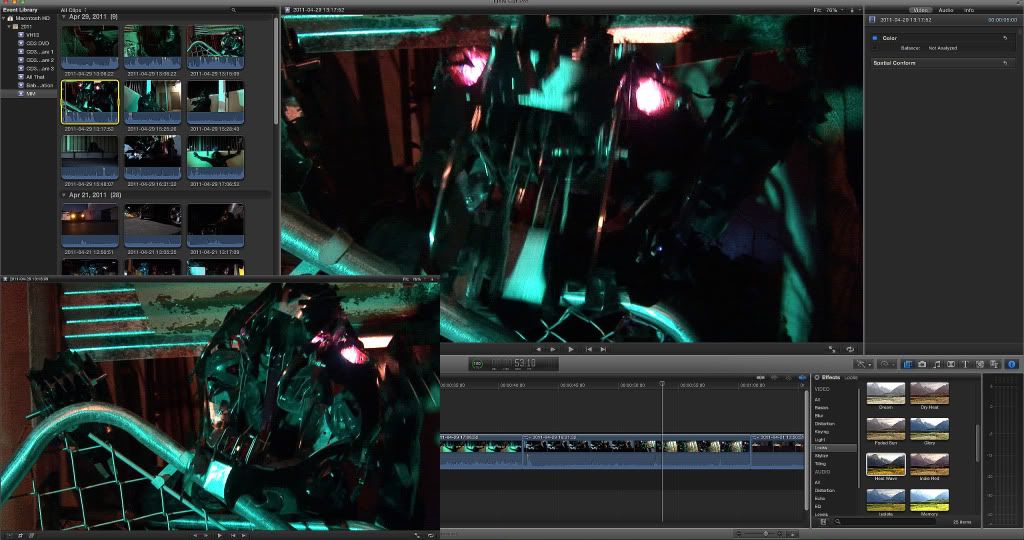 Fatalis...pissed
Alright, these next few weeks will be big in terms of wrapping and finishing this project. Again, check out the behind the scenes vids and the projects Youtube channel here:
http://www.youtube.com/user/ProjectR4V4G3
If your wondering what all this is, myself and my team are basically making real life Dinobots, which hook up to real life vehicles, let me know what you think! Feed back is always welcomed. Hope oyu guys enjoy the show!
~Josh