Seibertronians, today seems to be a day of
random, unexpected Masterpiece rumors
, and this seems to be no exception. Seibertronian
Mindmaster
has sent us what could possibly be an upcoming redeco of MP-10 Optimus Prime in his color scheme from the
Shattered Glass
continuity. The following image, revealed in a
Facebook post
from
Planet Iacon (or Singapore Transformers Fans Unite!!)
, shows a scan from what appears to be an undisclosed Hasbro booklet detailing future releases, featuring the Alternate Universe Autobot.
Adding fuel to this rumor fire is
another
Facebook post, this time from
Transformers Asia
, saying that something is
"Coming this December
More information will follow soon"
This message is accompanied with a picture of the word "Shattered" over broken glass. Hmmmm...
Check out the image below!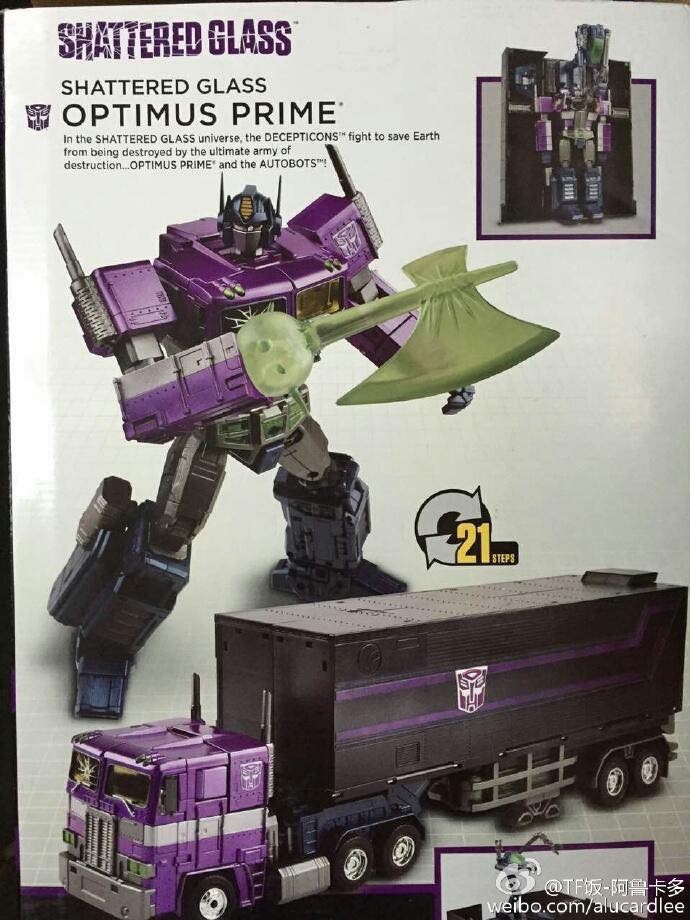 So what do
you
think? Is it legit? Is it a very convincing digibash? Are you excited to see Shattered Glass make an entrance into the Masterpiece line? Both of these rumors are coming from Asian sources, but it's rumored to be a Hasbro product. Do you think it will ever see a U.S. release? Leave your thoughts in the comments below!
And, as always, keep your optics and audio sensors tuned to Seibertron.com for all the latest and greatest Transformers news on the net!