Michael Bay posted on his Shoot For The Edit Twitter account,
here
, and confirmed that the film's runtime will be 2 hours and 30 minutes. And that's without the credits! This officially makes Age Of Extinction the longest of the Transformers films.
The Tweet is mirrored below: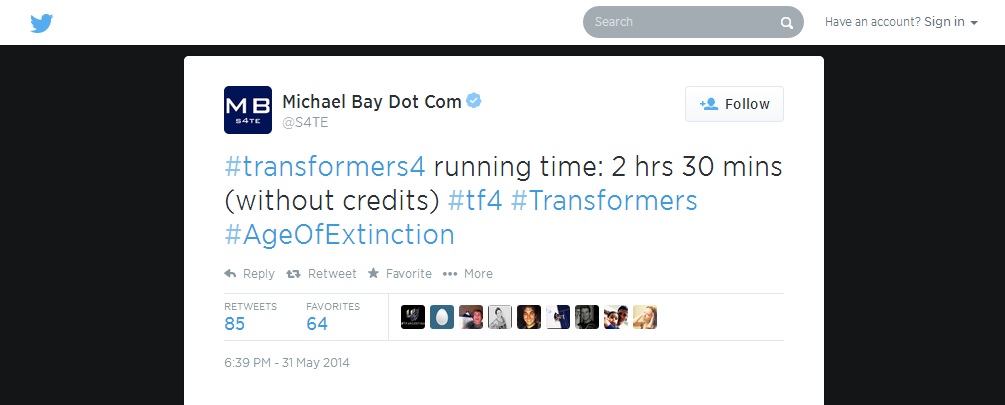 Keep your optics tuned to Seibertron.com for the latest in news and updates, plus the best
galleries
around!