Ever wanted to know what my collection looks like? No? Me neither, but I thought it would be nice if others saw what I think is a pretty decently-sized amount of Transformers I've collected. Without further adieu, I give to you my collection!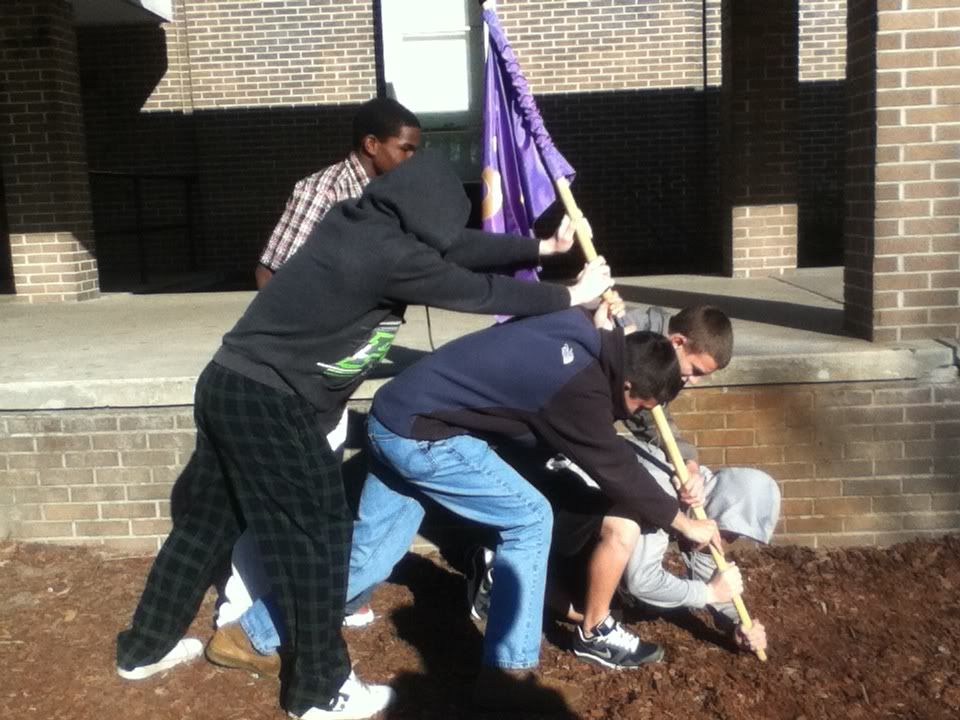 -looks at picture, then realizes it's not Transformer related- Whoops, wrong one. That's my buddies impersonating the Iwo Jima flag raising. Lemme look through my slides... -looks through slides- Okay, there we go! Alright, NOW here's my collection!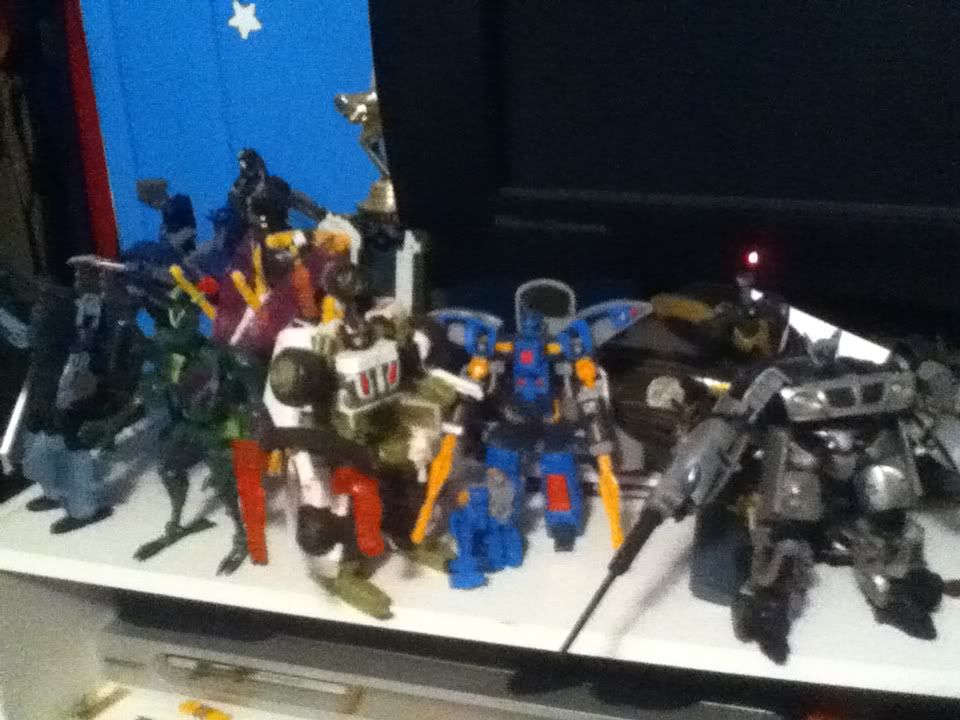 This is kinda my top 10 shelf. As you can see, it's all Deluxe-sized, since anything bigger will not fit.
Decepticons
*Generations Darkmount (Straxus)
*Energon Starscream
*Animated Waspinator
*ROTF Lockdown
*Armada Wheeljack
Autobots
*Armada Blurr
*Animated Prowl
*Movie Jazz
*Energon Wheeljack (Downshift, whatever)
*Generations Kup (he's supposed to be in there, but I had misplaced him. Didn't lose him, just not there for some reason)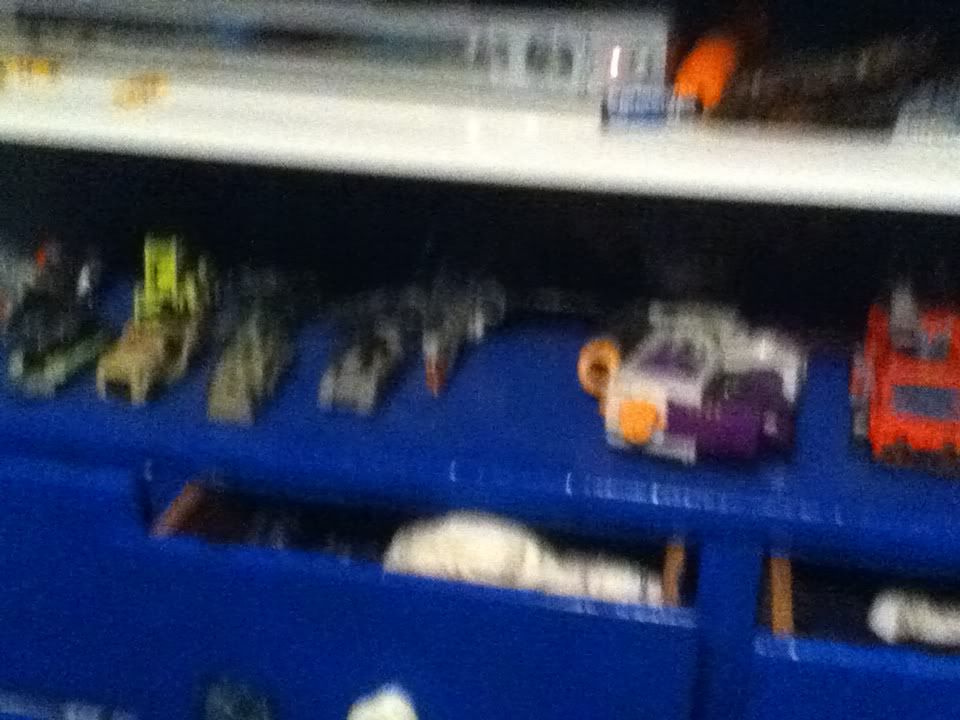 This is kinda my miscellaneous shelf. Y'know, stuff that doesn't really fit anywhere else. Or stuff I don't have room for. Again.
Again, miscellaneous shelf.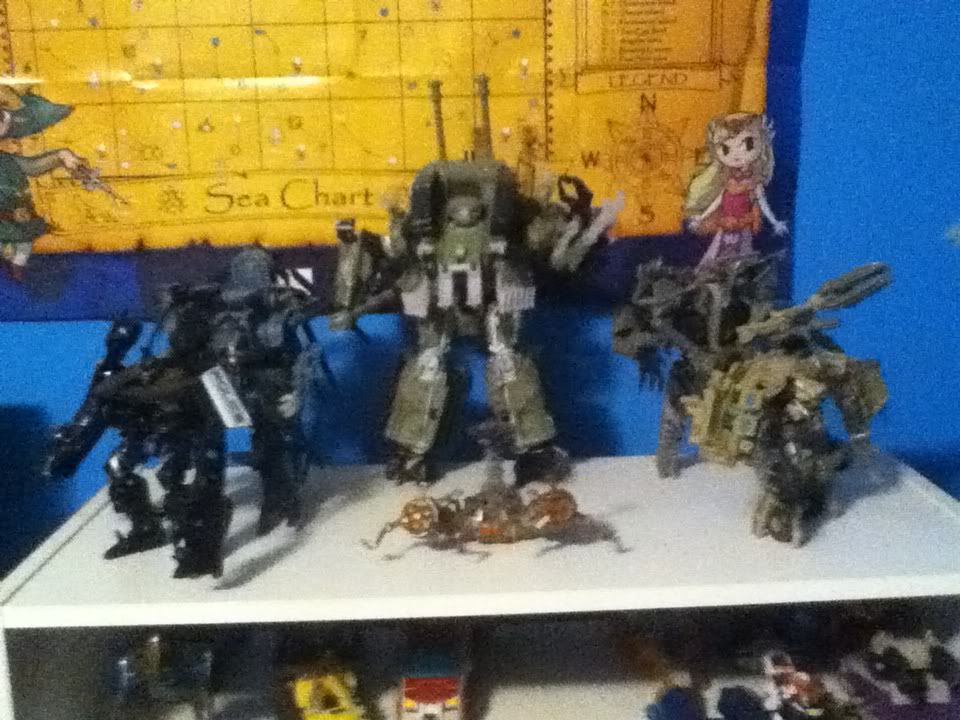 My Movie Decepticon diorama. Pay no mind to the Zelda: Wind Waker map...
Hey, lookie there! Another miscellaneous shelf and a trophy I had gotten from an ROTC event.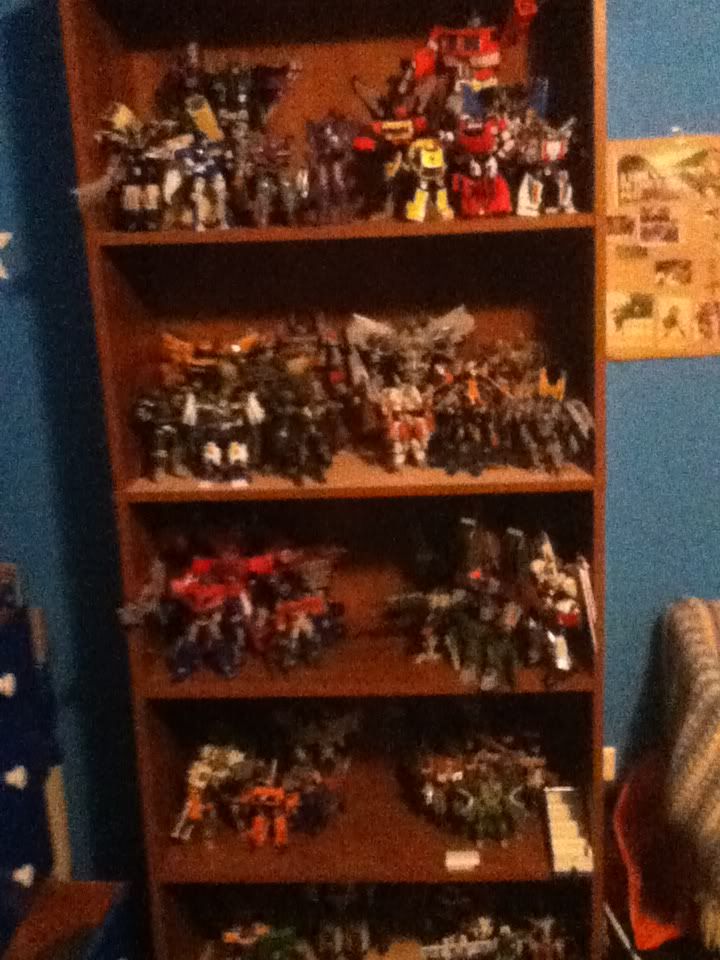 Here's pretty much the only organized bits of my collection. From top to bottom:
*Supreme Class TF's (my PE-01 Shadow Warrior sits in his box because of his broken hip. Otherwise he'd be in my Classics shelf)
*Classics/Universe/Generations/RTS (only one RTS, but he isn't up there for some reason)
*Movies 1-2 (let's face it, the third-movie toys suck)
*All Optimus Primes vs. All Megatrons (with the exception of RID Galvatron. Don't have the original RID Megatron, sadly. Also, Movie and Animated Megatron are hiding in the back. Same goes for Movie Prime.)
*Armada (pretty much where I first collected, so these guys have a special place in my collection)
*Energon (pretty much my favorite line out of the Unicron trilogy)
Here's close-ups of each shelf.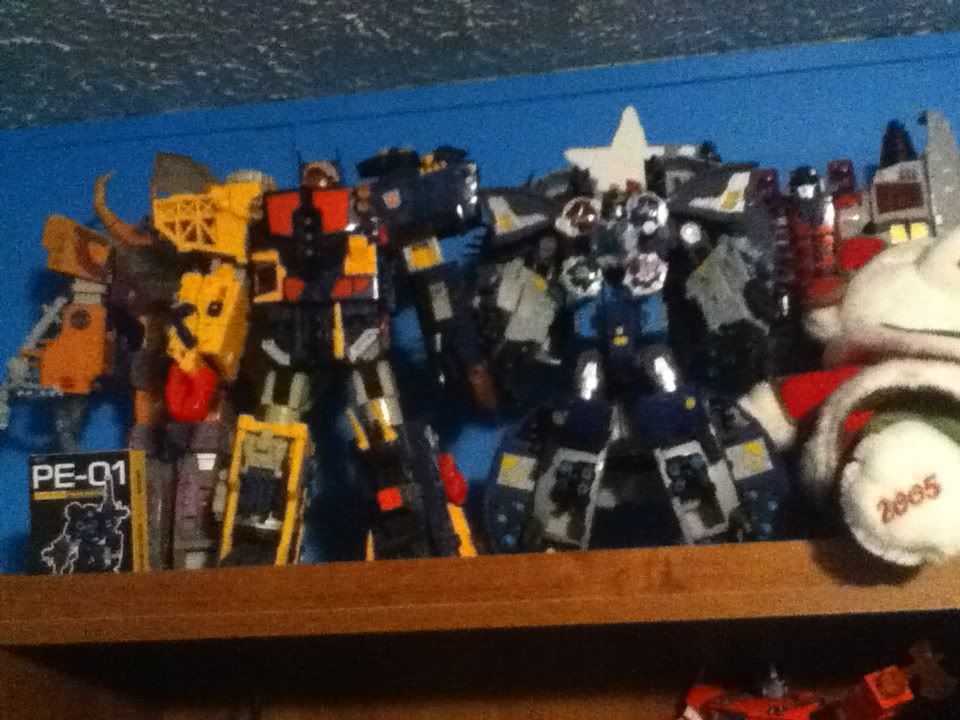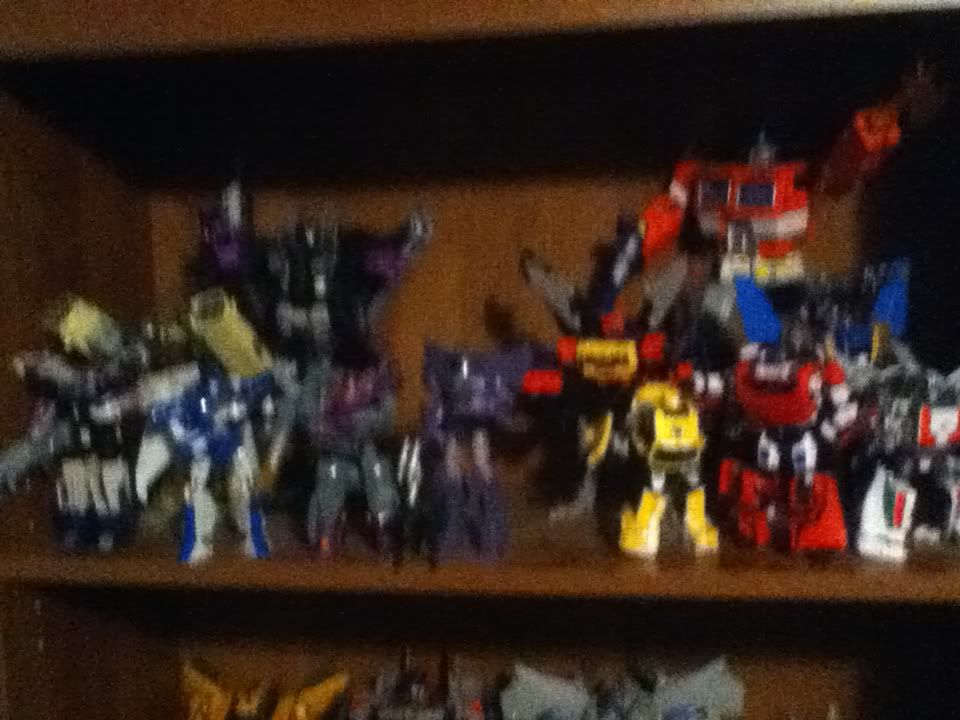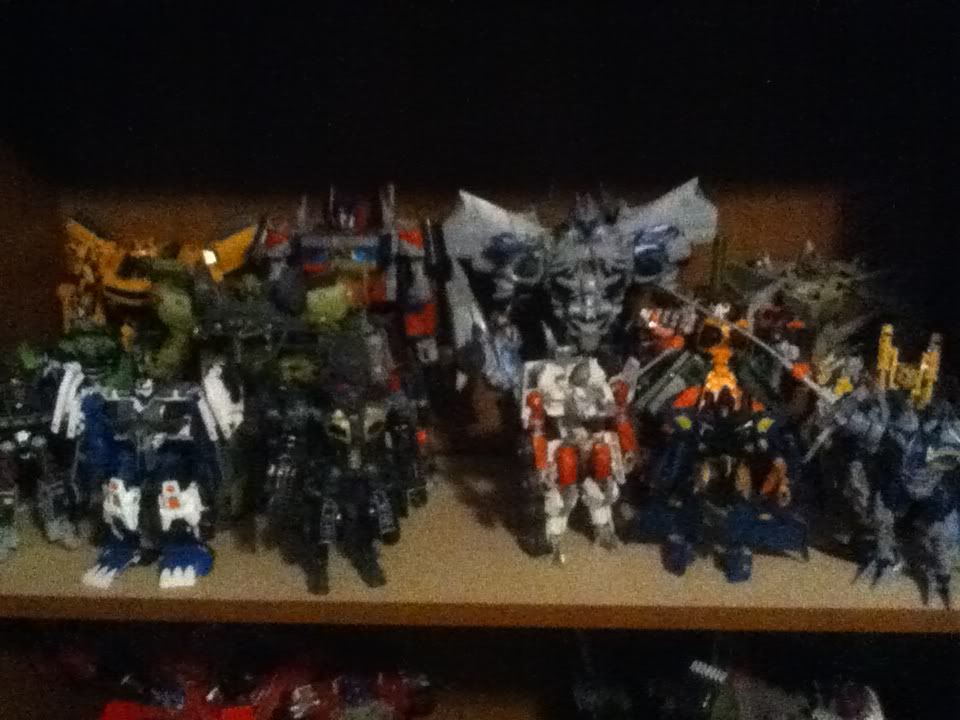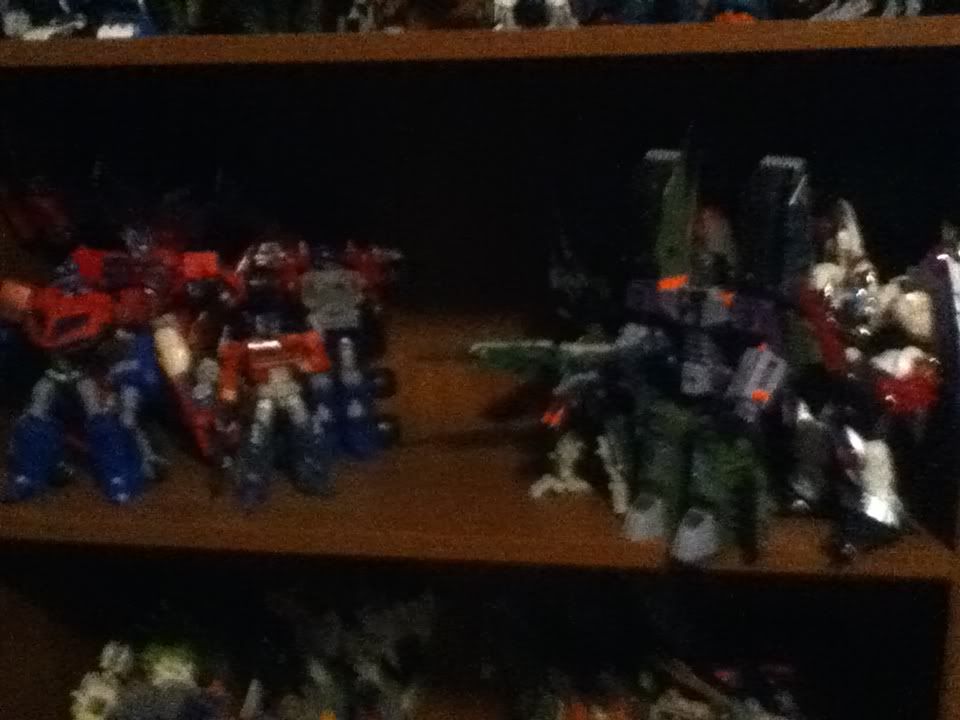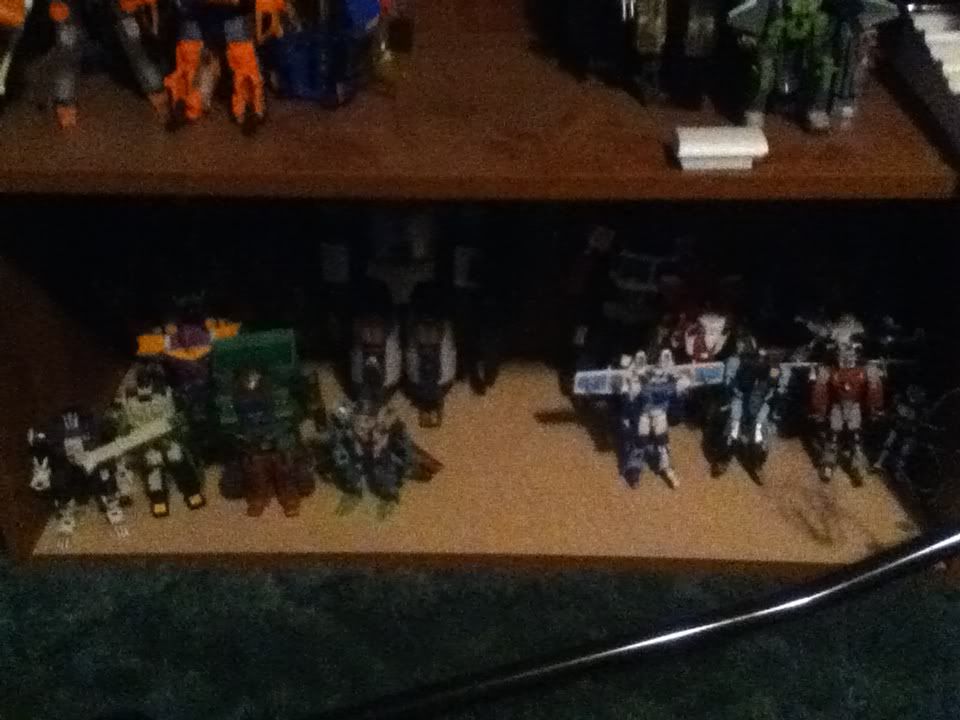 So what do you think? Crappy? Me too!