Skywarp-2's Collection
Posted:
Tue Jul 07, 2009 4:21 pm
Hello Transfans! I figured it was about time that I display my meager and not quite complete collection. It is a work in Progress.
I have the unfortunate disposition of not being able to properly display my collection. Let me tell you the story. I had a Condo once upon a time. I had some difficulty in a family break up, and sold my Condo, moved back home. The money from the Condo went to opening my own business.
once I moved back home, I had to store my collection. It remained there for a long time. My parents are constantly moving to new houses, so my collection has moved with them. I moved into a home with my Girl Friend. needless to say that home is 3 bedrooms, but no storage space.
The extra Room is for my daughter, whom I get on weekends.
the Other room is being reserved for a future roommate.
So the images of my collection, are taken from my office conference room. where I moved my collection due to continued disrespecting of their worth. Plus I have tons of other items I plan to sell on eBay. So for right now, my collection is back in their Tubs, and in storage limbo until I can secure a proper location for them to be stored undisturbed..It sucks, but what can you do you know?
So that is where I am and why the images are taken in my conference room here at the office.
I tried to get as much of the collection into the shots I took, so I hope you can make out what I own.
It is not much, and is not nearly as much as many here own, but it is my prize possessions, and I love them all.
I know I shouldn't feel bad about my current situation and all, but between child support, pay cuts to make sure we run and make our bills, and rent.. it is tough to find the means sometimes..
so anyhow, with that all out of the way here is my collection:
(Note: right click and select view image to get the full picture)
this shot was taken from the doorway into the conference room and from behind the table on the other side..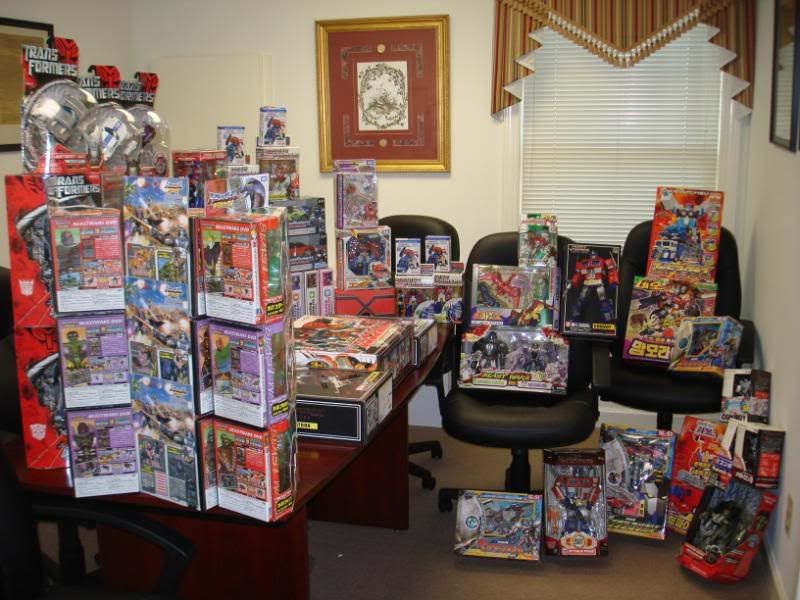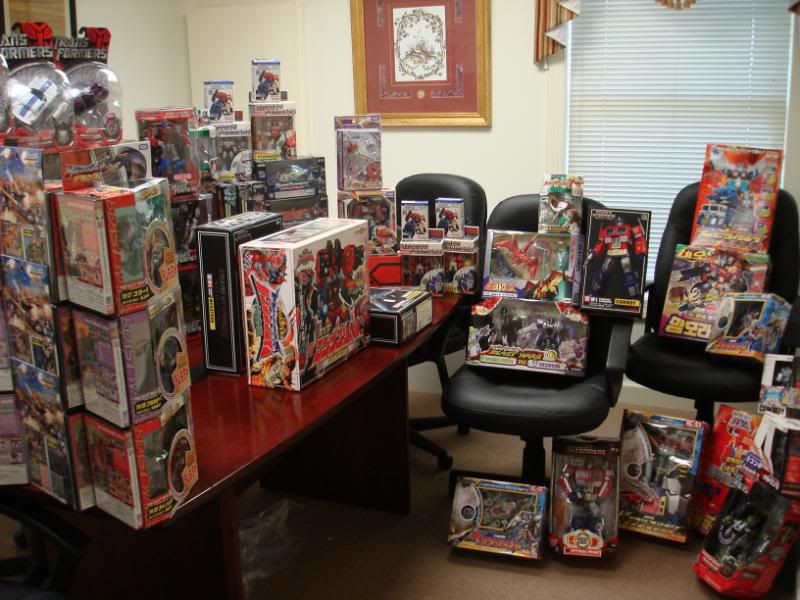 here is a closer look at the ones in the chairs: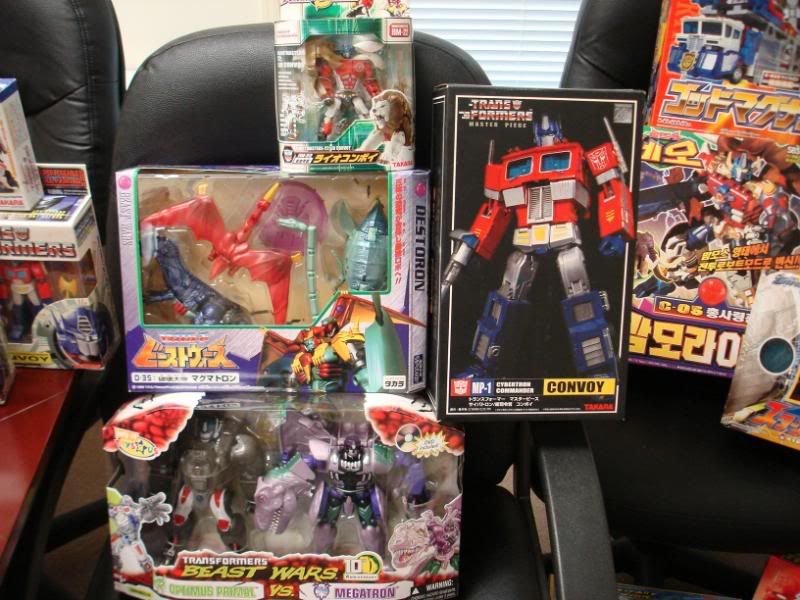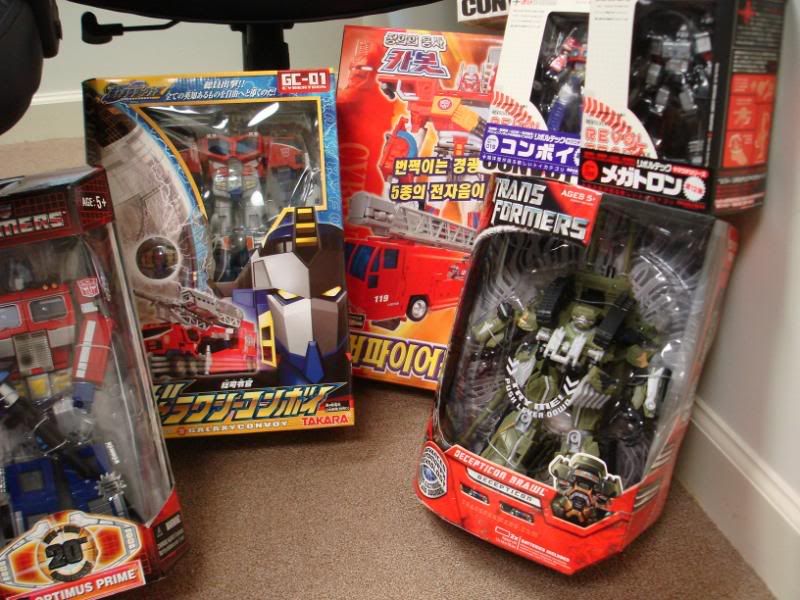 My reissues: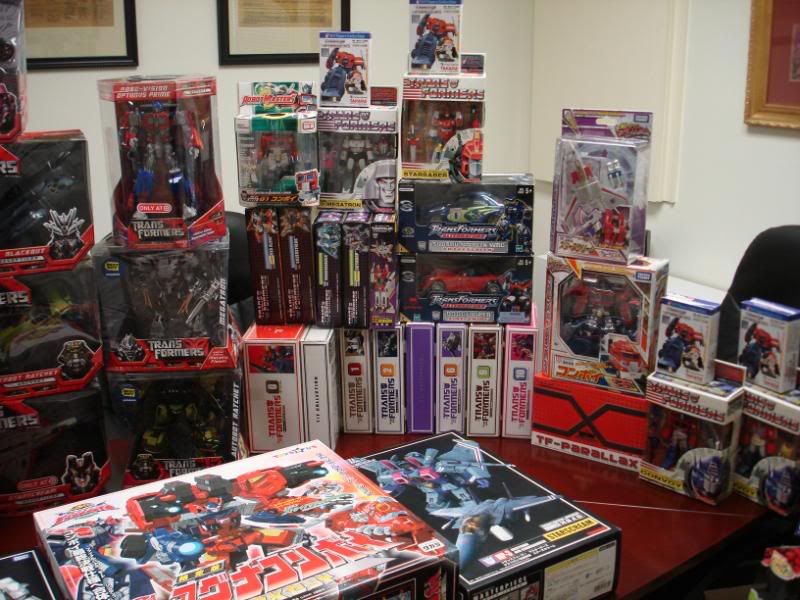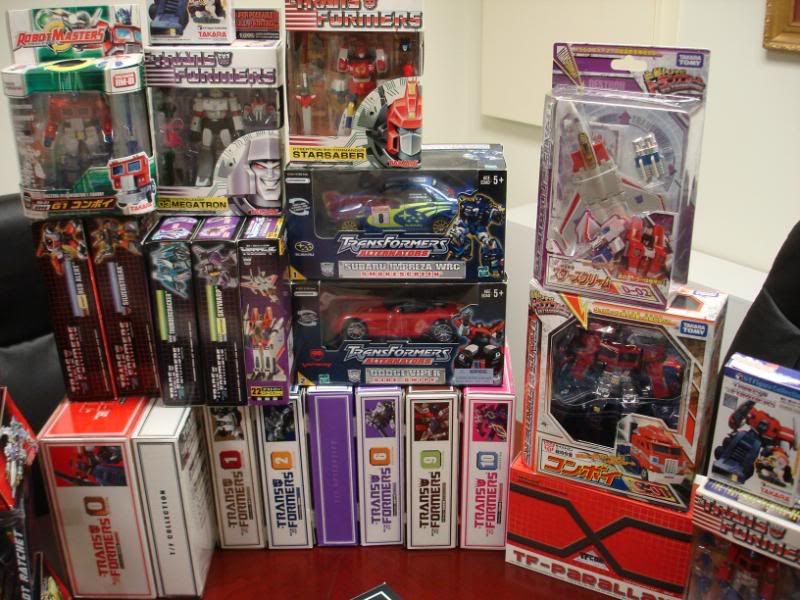 My Beast Wars Reissues: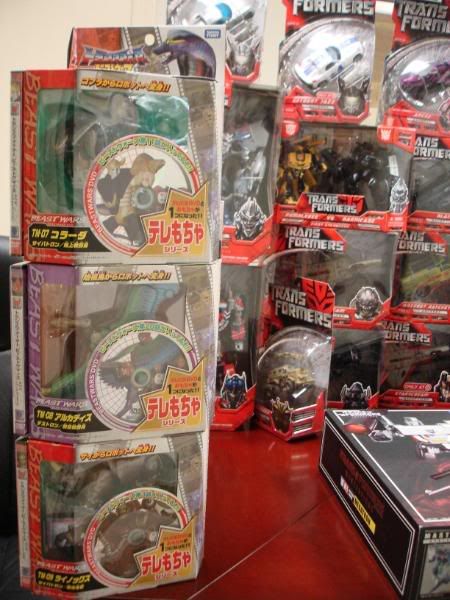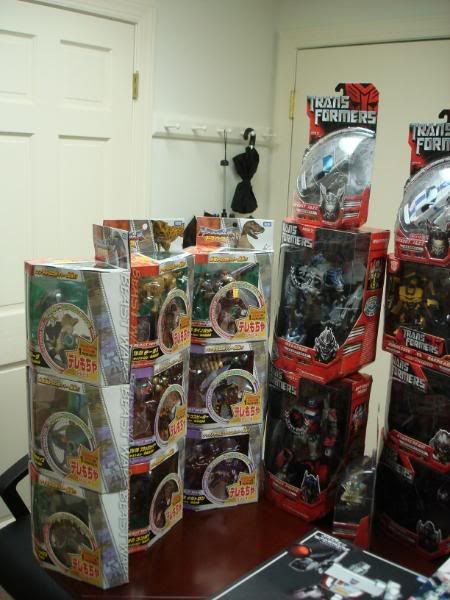 Transformers the Movie: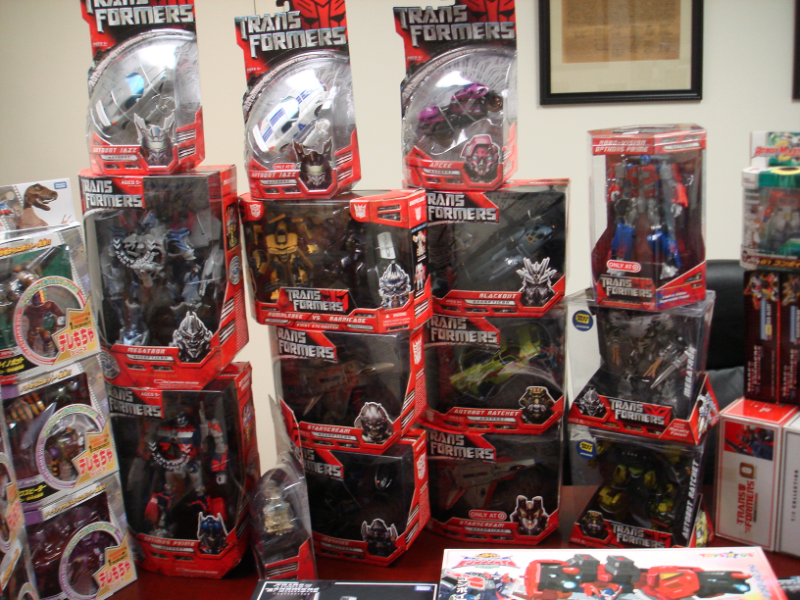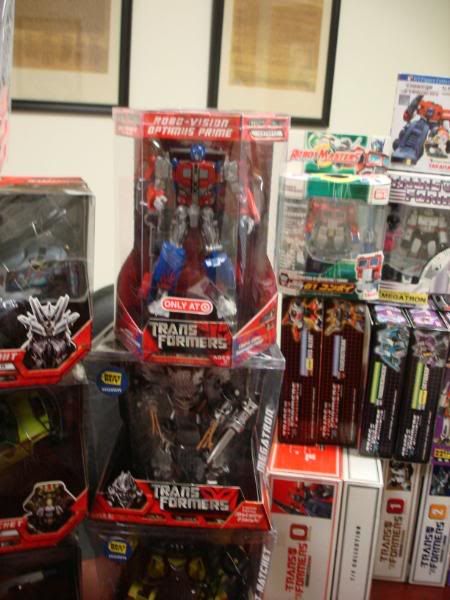 This one is specifically for Counterpunch (I told you 2 years ago, I'd upload pics of the Magna Convoy Box set.. sorry it took so frickin long!):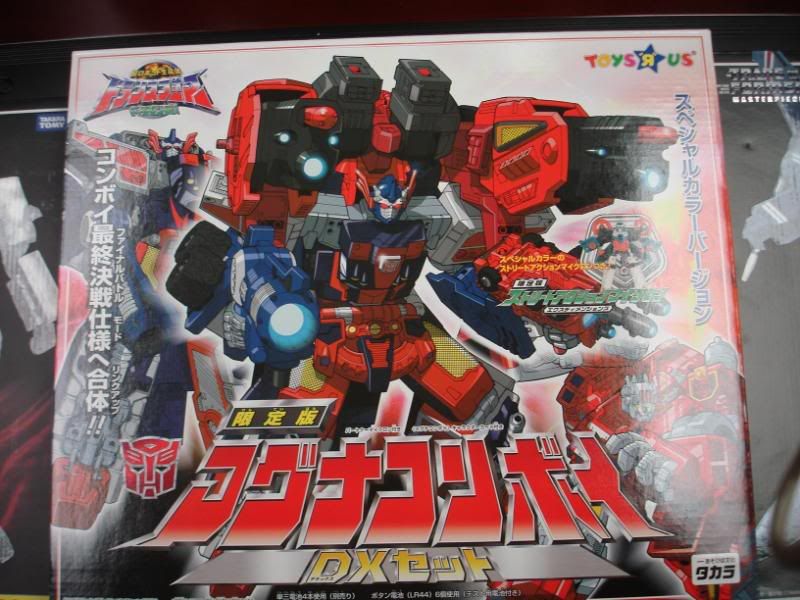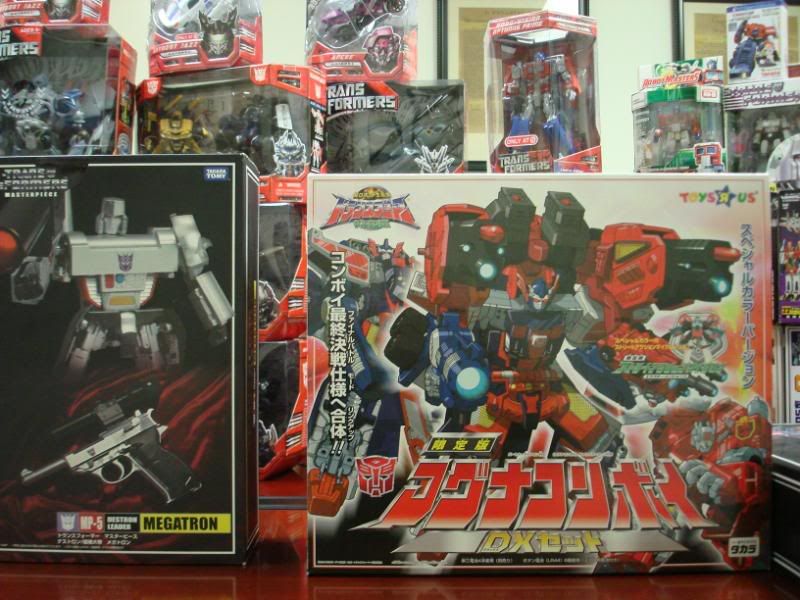 well that is it, that is my small collection, which is now safely stored..for the time being.
Oh to finally set up a complete MISB display with a few out of box figures for posing fun..someday.. someday..
I hope you guys enjoyed my sharing, and it is not much of a collection..but I am slowly getting there..
by the way, I have a skywarp and Ultra Magnus 2 pack coming in the mail, and the city commander Armor set from Fan's Project coming too. I also ordered the Superion Upgrade pack and I am buying Superion on Friday. So those will be added to the collection. As well as some more classics and Henkei. And I am going to definitely get the G3 trailer. then I think I'll be ready for the Movie figures..and More Masterpieces.. phew.. lots to order and buy..