Back in December there was a fire in my house located, of course, in the same room where my figures were stored. I'm pretty sure that majority of them were destroyed (re: melted) so as I slowly progress my way into the ground zero site I wanted to post some pictures of what I pulled out.
My first pull: Reissue Soundblaster MIB.
First let me say that the box was destroyed. It was burned and moist. The packing came of really easily, but the plastic within it was melted around the figure and parts. I had to snap if off the figure and it was extremely discolored.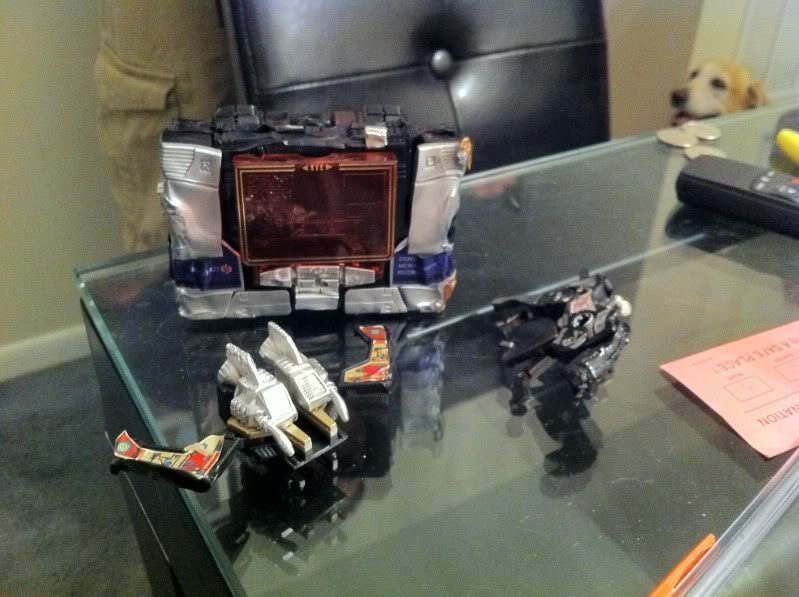 Soundblaster with Lazerbeak and Ravage. The sides and bottom are melted. Lazerbeak's head popped off as soon as I got it out of the package. The only thing melted on him are the wings and the tip of his nose (not pictured).
This is as far as he will transform. The legs and hands are melted in place.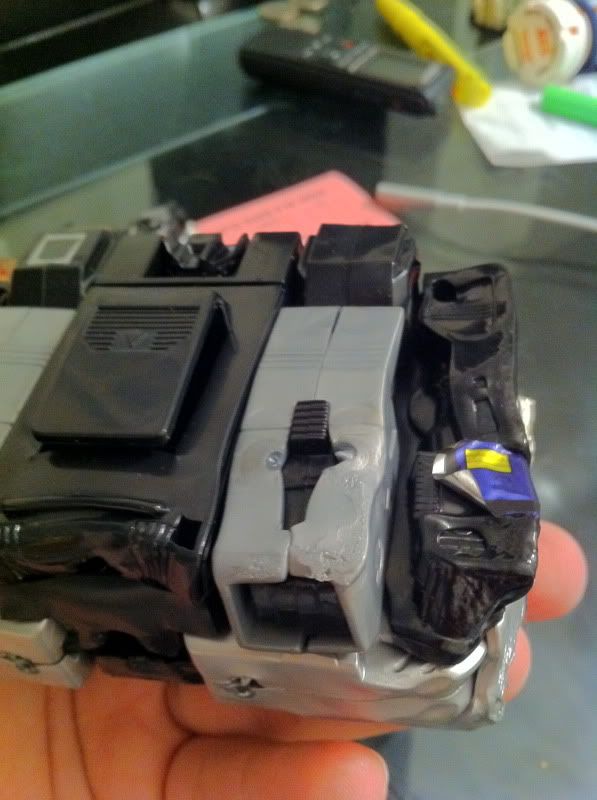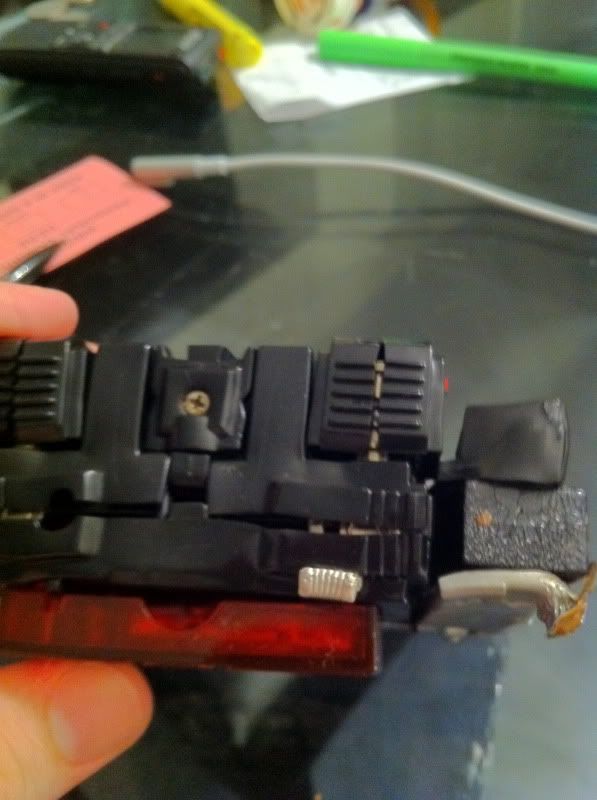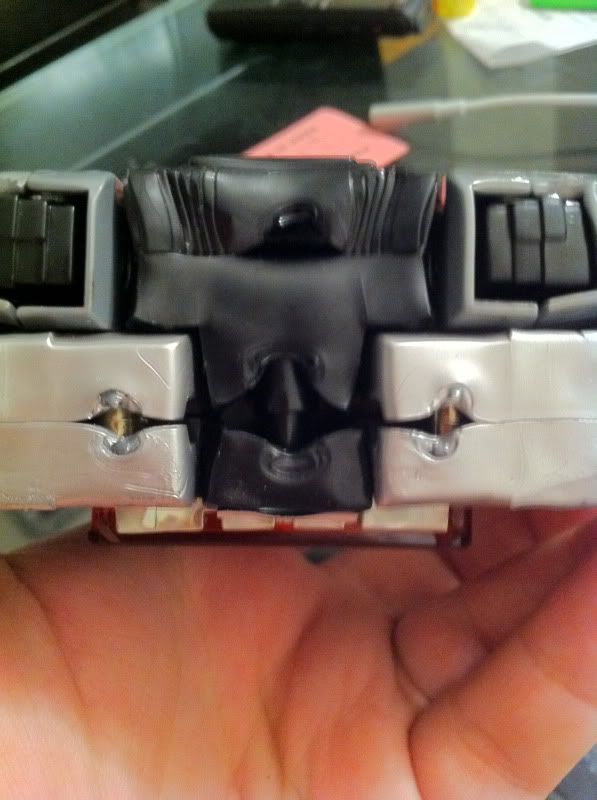 The plastic has pulled apart (guessing from the heat), but are still being held together.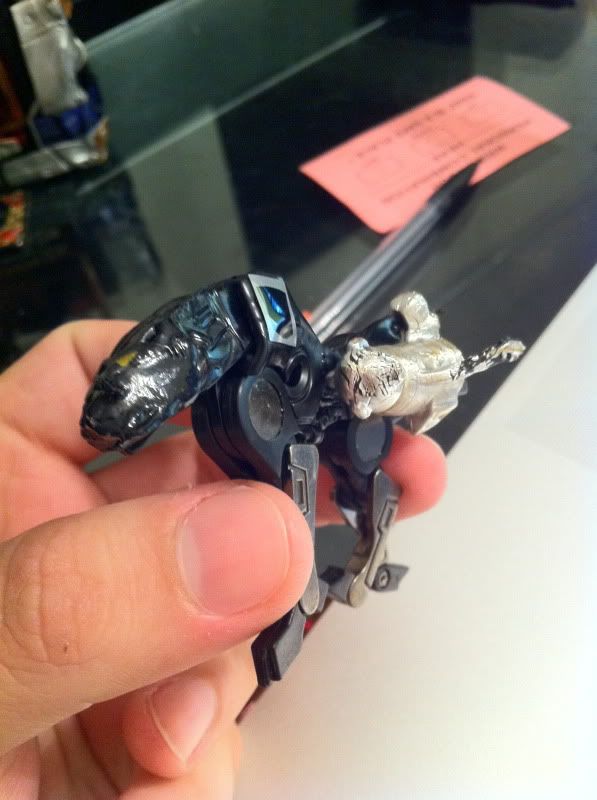 Ravage's head is melted to the side and is completely melted out of shape (to where the head and tail are melted into place, but the legs move just fine.