Japanese gaming magazine
Famitsu
has posted information that shows there is a new Transformers Mystery of Convoy game coming soon. It will be developed for iOS and Android devices, and will star the Takara Tomy Q Transformers Optimus Prime as the main character. The original Mystery Of Convoy was released in Japan in 1986 on the Famicom gaming system and starred Ultra Magnus.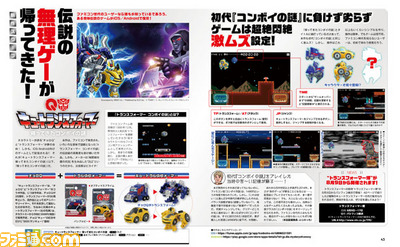 A Youtube video has provided some game play footage, as well as an advert for the Q Transformers figures. The video is provided by fellow TF fan, Walruslaw. The game has been redesigned to make the controls more accessible via touch control. The original game was well known for it's rather high level of difficulty and it seems the upcoming game has been tweaked to allow for a bit more ease in playing the game. The original game's music and the Decepticon symbol boss fight (yes, you read that right!) have been incorporated into the remake.
You can read more about the original game over at Wikipedia, by clicking
here
.
The images of the original and remake games, plus the video have been mirrored below: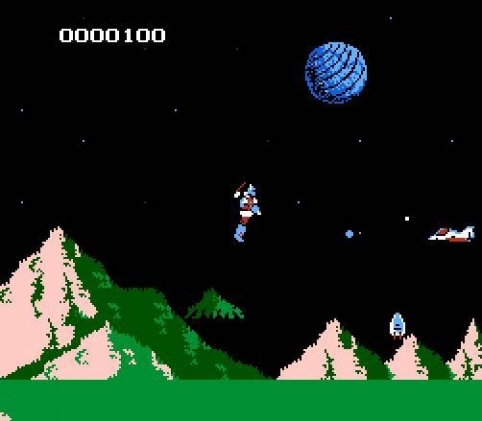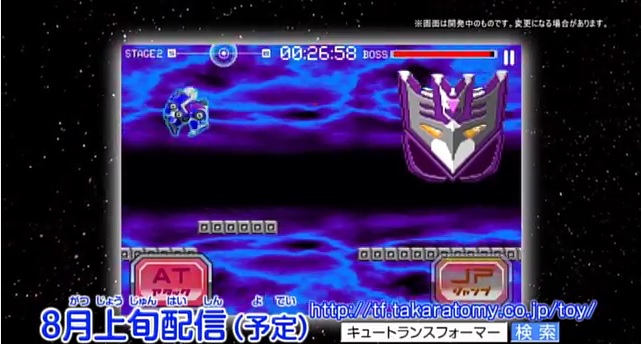 Keep your optics tuned to Seibertron.com for the latest in news and updates, plus the best
galleries
around!