Every two weeks, Seibertron.com brings you a Top 5 list related to all things Transformers written by me, your fellow editor. These are my opinions (just like movie or game reviews hosted by sites are still just the opinion of one person) so what matters most is what you guys think of the topic or list, and I hope to see your own lists or comments on omissions and ranking. Let's have fun! All previous lists can be found
here
.
Due to some technical difficulties, the list could not be published last Saturday, but instead here we have it to start the week off, enjoy!
Top 10 Best Head Sculpts
This is Seibertron's 50th list and for this milestone, I wanted to have some fun on a topic that can be quite subjective since it is 100% about your sense of aesthetic. Here are the 10 head sculpts I like most amongst all Transformers toys. Criteria is mixed and subjective but I went for what I found either well done, detailed, interesting or definitive with a hint of the brand's legacy factoring in here and there.
10. Transformers Animated Oil Slick Gallery
It is a very humanoid head compared to most robotic heads sported by Transformers and it works well with his more slender physique. I like how it is within a dome, giving off that crazy scientist vibe (ala Mr Freeze and Herman von Klempt) which also works with the motif that his main weapons are liquid concotions he comes up with.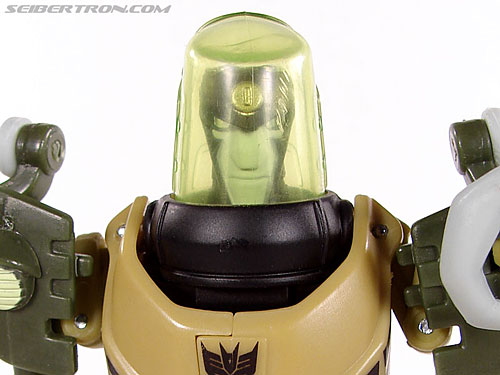 9. Transformers Generations Jetfire Gallery
This was such a brilliant release by Hasbro. They honoured both the G1 toy and the cartoon in one fell swoop. That Macross themed mask is gorgeous and just exudes cool with a great respect to the best sci fi mecha design while the cartoon inspired face underneath is on point.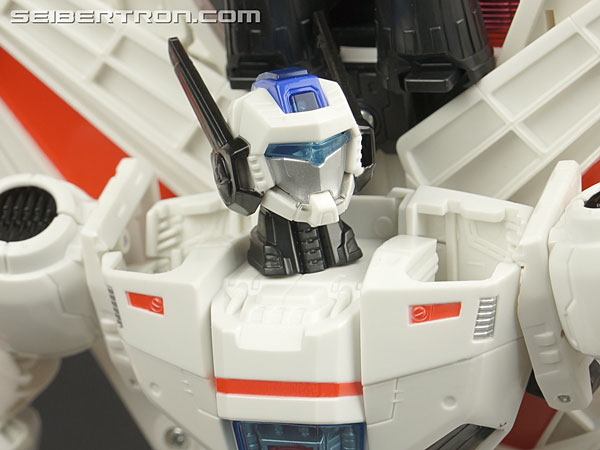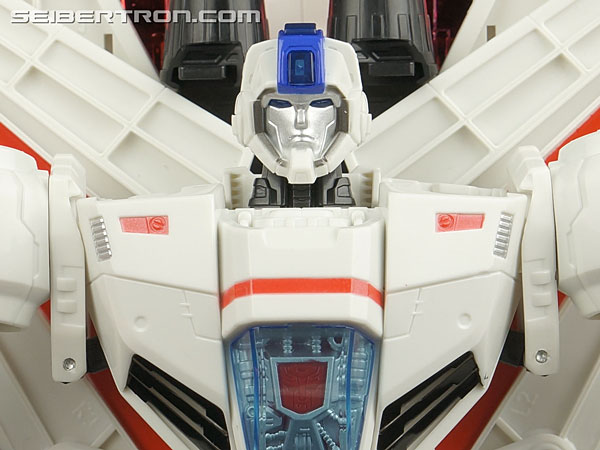 8. Transformers Cybertron Sideways (Noise Maze)
I love how his head looks like a stylized decepticon symbol made more devilish. Him not having distinctive eyes works to great effect to capture a design of someone wanting the world to burn and have the flames reflect in his visor. Light piping was a great addition to the brand and it works wonders here.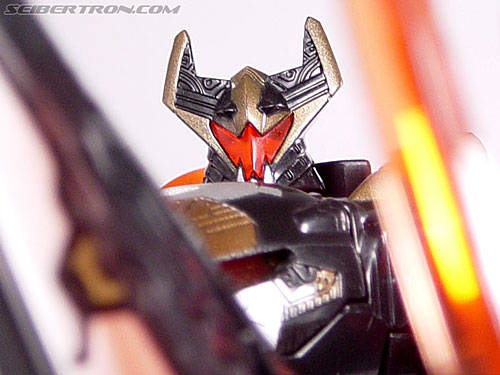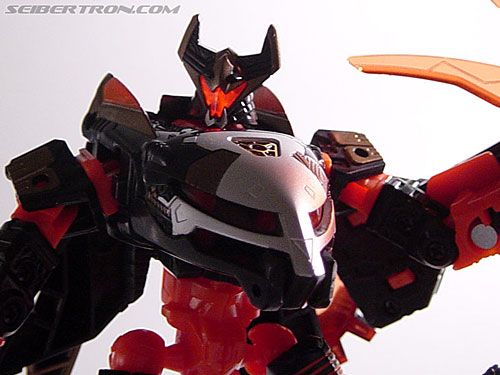 7. Transformers Beast Wars Neo Big Convoy
I love how part of this design is very traditional looking for an interpretation on the Optimus Prime Head sculpt. However, they add this extra beast era detail of having horns which adds a noble savagery to him. To me, this really becomes the ideal merging of a classic Optimus design for a Beast era, merging the two most important eras of Transformers, the one that started it and the one that brought it back. I also adore the metallic reflective eyes. While light piping may be awesome, I do like this alternative, it proves that there is more than one way to make a robot's eyes feel alive.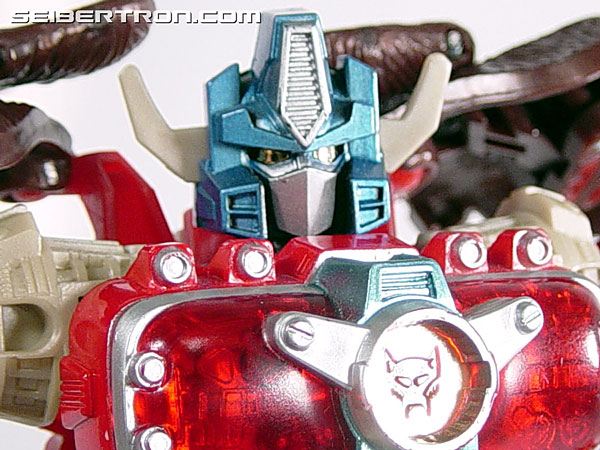 6. Transformers Animated Lockdown
This shows how the brand kept being fresh throughout the years. This was a fully original design for a character that is now as classic as any other. I love the black marks on his face, which remind me of a Dathomirian.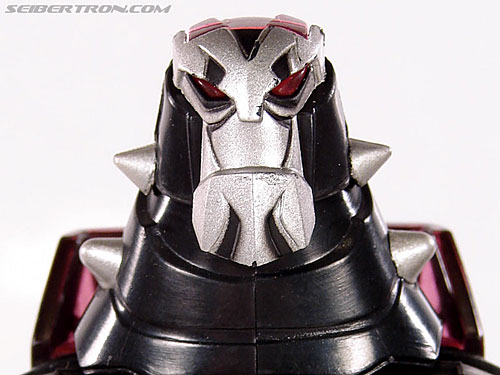 5. Transformers Masterpiece Grimlock (Grimlock (MP-08))
As we get into the top 5, nostalgia is bound to weigh a bit more, and while this is such an iconic face, the reason why it has been such a mainstay is because it was awesome from day one. The faceplate and visor has this no nonsense vibe and harkens back to mecha designs older than Transformers. The rendition of that design here is magnificent.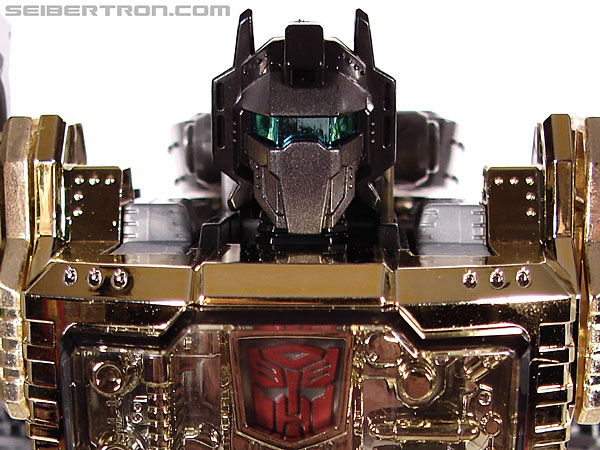 4. Transformers Generations Combiner Wars Leader Megatron
Speaking of magnificence, the designers really outdid themselves with this head sculpt. While this may not be the ultimate rendition of G1 Megatron, it is the ultimate rendition of his face. I just love the extra dents and texture added to it, giving it a modern and more 3 dimensional spin on a classic catoon design.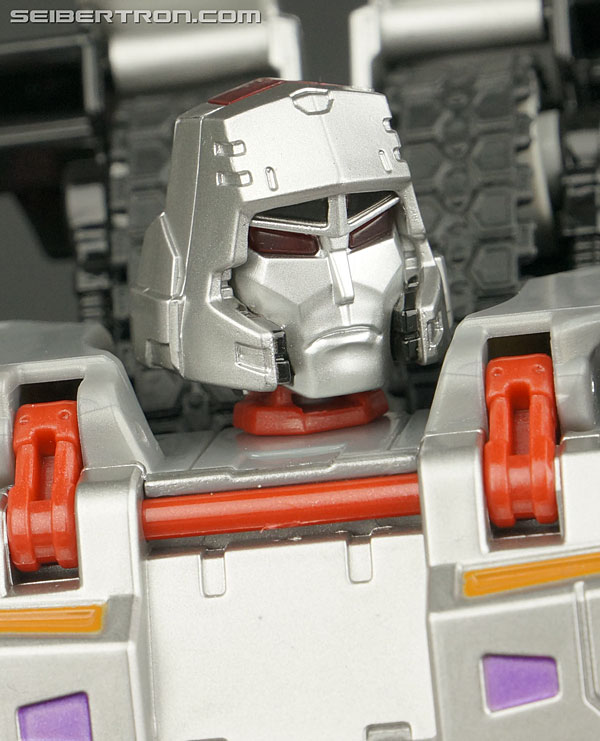 3. Transformers Cybertron Vector Prime
Speaking of classic designs harkening back to G1, we have Vector Prime, who's face is literally the G1 autobot symbol. You can see it, from the crest to the mouth and chin piece. The Cybertron/Galaxy Force line had the very best head sculpts, to me, because they took familiar Transformers aesthetics and added to them, giving us something new and timeless. This design is a perfect example.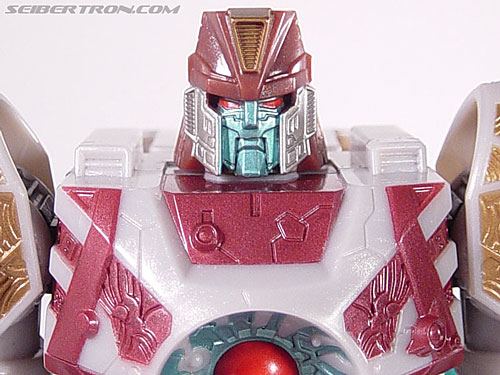 2. Transformers Go! Budora
A sense of tradition goes a long way in a head design but rather than this head be an homage to a character, it instead harkens back to the history of where these toys originally come from. I am referring to the oni design that adorns his feline like helmet. Also, the eyes have that metallic sheen I loved so much from Big Convoy, but in a nice red tint to bring out the evil. The amount of detail here puts almost every other head sculpt to shame. But that's ok, because if every oher head looked like this, then it wouldn't be unique.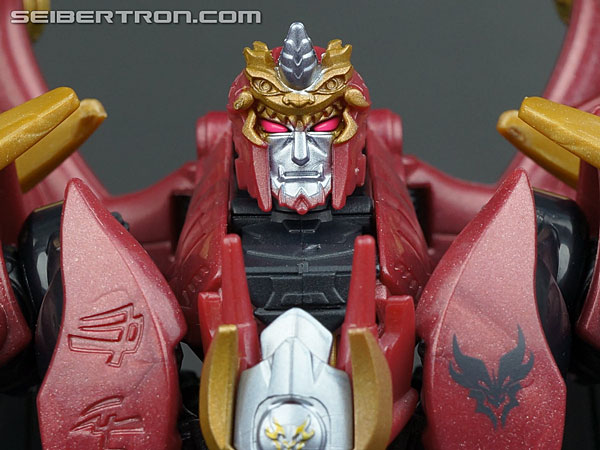 1. Transformers Cybertron Hot Shot (Excellion)
It is hard to describe why I love this head sculpt so much but here I go. As I said with vector Prime, the Cybertron line excels at bringing out the best classical Transformers designs and making them new. This head is the epitome of that with references to classical autobot designs including prime like antennas, a helmet which reminds me a lot of Springer, especially at its base and a perfectly happy autobot face which looks similar to a Datsun brother. Yet the combination of all these elements gives it a brand new design that is all it own, especially with the inclusion of a clear yellow plastic visor that is reminiscent of the previous form of Hotshot (who was originally supposed to be Bumblebee) and the retractable visor. I love having all the differently coloured/painted plastic come together to form this head sculpt. Here, we see how the Brand can reinvent itself design wise and be new, while also preserving the legacy which has contributed to its longevity. It stays relevant but honors the past and that is what I hope in general from this Brand at every moment.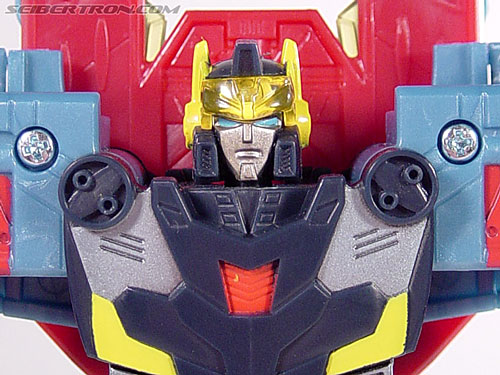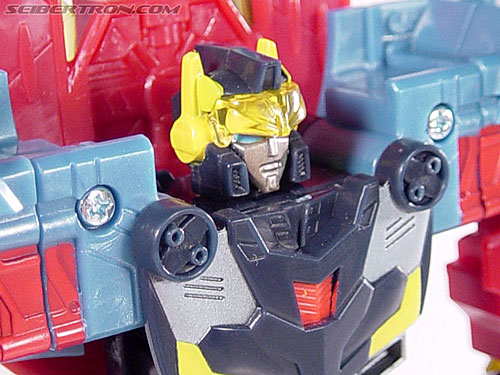 Transformers Cybertron Hot Shot (Excellion) Gallery
Honourable Mentions: I am sure the comments section will be full of them, so please be sure to click the "join discussion" button to see them. As for me, the three I had a hard time removing off this list were the heads of Alternity Banzaitron, Beast Wars Neo Guiledart and 2001's RID Megatron.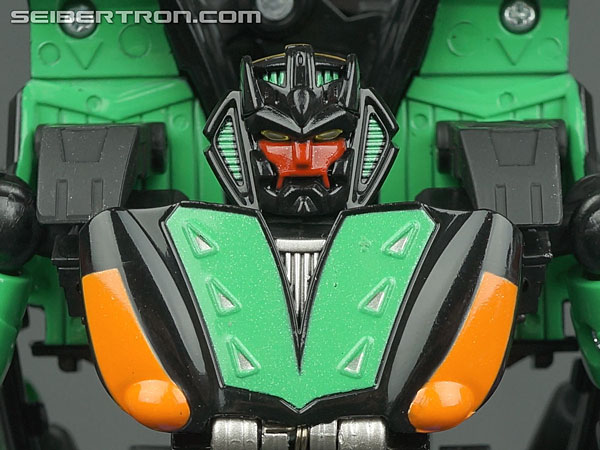 Transformers Alternity Banzai-Tron (Crystalo Black) Gallery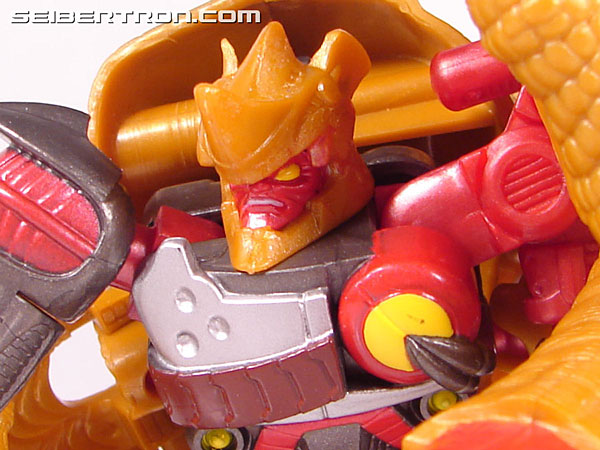 Transformers Beast Wars Neo Guiledart Gallery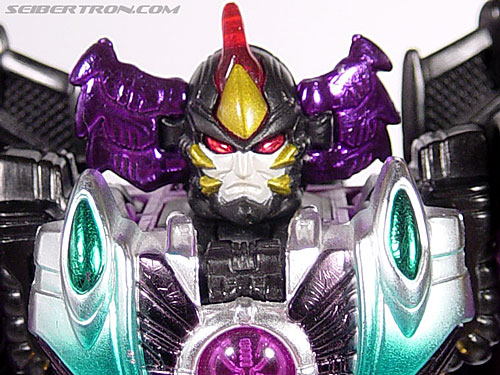 Transformers Robots In Disguise Megatron (Gigatron) Gallery