Every two weeks, Seibertron.com brings you a Top 5 list related to all things Transformers written by me, your fellow editor. These are the opinions of just a few people, since I am joined by several other contributors today, so what matters most is what you guys think of the topic or list, and I hope to see your own lists or comments on omissions and ranking. Let's have fun! All previous lists can be found
here
.
Top 5 Best Years of the Transformers Brand / Franchise
With
one of the best years
of all time to be a Transformers collector wrapped up, I thought it would be high time we got a list of the best years ever for the franchise. This will be predominantly toy focused and western focused when it comes to accompanying media and toy availability. The community had a say in this list, especially fellow Seibertronian
Amelie
who
first suggested it
. Many contributed to this list and you can read all our opinions below!
5. 1996
1996, because after the waning years of G2 and the Japanese series after the ending of season 3, Transformers faded from pop culture. In comes Beast Wars kicking down the door, which an actual awesome story and some pretty cool toys, and the franchise is back in business. - Rodimus Prime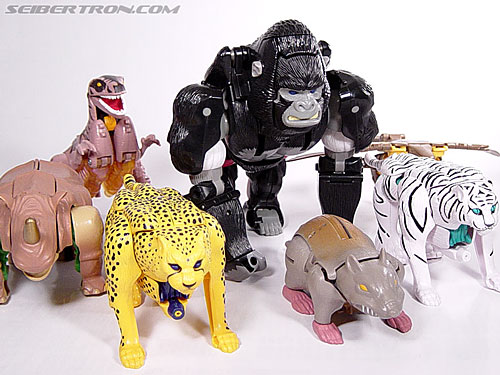 Transformers Beast Wars Optimus Primal (Convoy) Gallery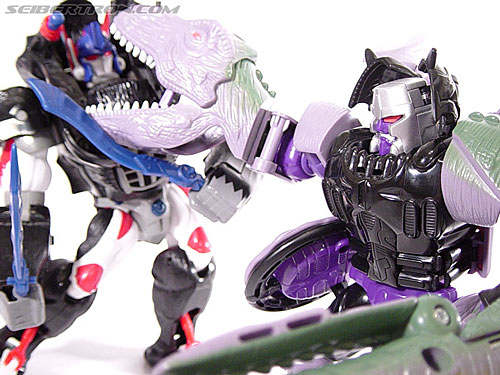 Transformers Beast Wars Megatron Gallery
While G1 started it all, the reason we are all still here today able to collect toys is because of Beast Wars. This rejuvination of the brand with a totally new direction is what saved the brand and Hasbro has said so a few times themselves. It is how I personally got into the brand and it is a staple of all 90s boys and girls just as G1 was for kids growing in the 80s. There are also two very important factors that should not get overlooked. Beast Wars brought about the articulation we still use today in toys. Due to the innovations of this era, several have aged very well. The other factor is the strong sense of storytelling in the show. To this day, Beast Wars is still the best written Transformers show we ever got in the west and the idea of emphasis on characterization in the Transfomers brand that people love so much in today's comics originates from here. Remember, this is the year we got the very best character in all of Transformers fiction, Dinobot. - William-James88
4. 1984
This is where it all started. Hasbro brought over some amazing toys from Asia (predominantly Japan) over to the west and with the help of the geniuses at Marvel, they created this world of Transforming sentient robots to go along with the toys. You could follow their adventures on television or in comics and both highlighted the toys you could buy in different ways. The toys themselves were gems on their own and a dream come true for many of us. This is the only brans where you can really get two toys for the price of one. You could have a vehicle that looked just like your other toy cars, but it could also become a robot. And not only did you have the playability that came with a robot AND a vehicle, but you also had the added puzzle of getting it from one shape to the next. This was special and it is still special today, especially when you see that a deluxe toy that has all this playability next to a similarly priced Star Wars action figure that can simply be posed in a few different ways. While technology and storytelling has evolved from those days, we must always remember 1984, the year which gave us Transformers. - William-James88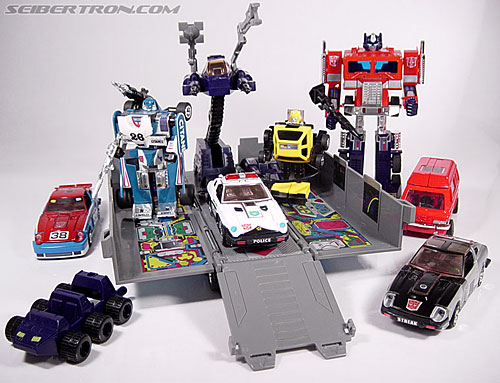 Transformers G1 1984 Prowl (Reissue) Gallery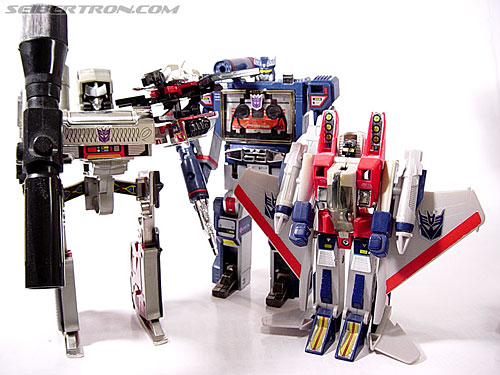 Transformers G1 1984 Soundwave (Reissue) Gallery
3. 2016
Recency bias be damned, it was a damn good year. The generations line on Hasbro's end kept giving us these amazing updates to the G1 era, bringing back the golden age of Transformers for a whole new generation with their most ambitious combiners and the return of Headmasters with more playability than ever before. We got objectively the best combiners ever with Takara especially going all out to give us unique molds and updates for Bruticus and Computron, two combiners with very diversified limbs, as well as both Hasbro and Takara having fun with the combiner system with Victorion, Sky Lynx as a torso and Grand Galvatron, the later being one of the most beautifully toys I ever had. We also finally got an update to Fortress Maximus, the aforementioned Sky Lynx and Powermaster Optimus Prime (along with Liokaiser, a character we would have never thought Hasbro to bring us). We also got the first MP Beast Wars figure with Optimus Primal, along with MP Shockwave (like Skylynx this was Takara's first crack ever at designing that transformation ever, since neither were originally Takara toys), Ironhide, Ratchet, 2 coneheads, Inferno and Hot Rod. Plus, Robots in Disguise pulled a 180 and became an amazing line to collect with the most original transformations around. We had 4 lines pulling out all the stops!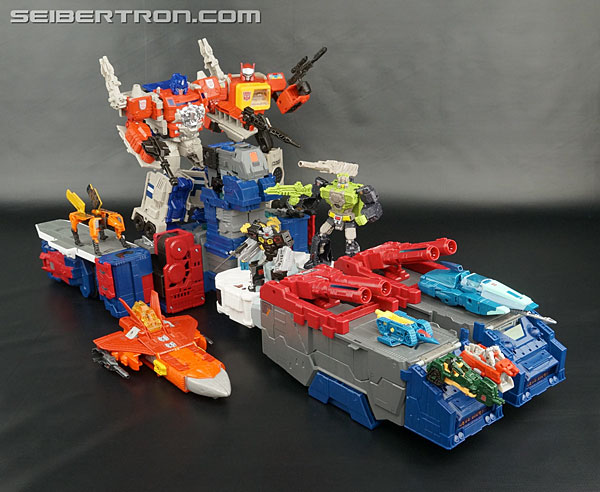 Transformers Titans Return Fortress Maximus Gallery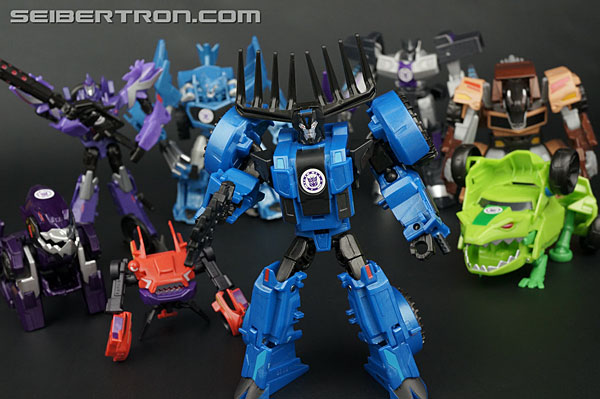 Transformers: Robots In Disguise Thunderhoof Gallery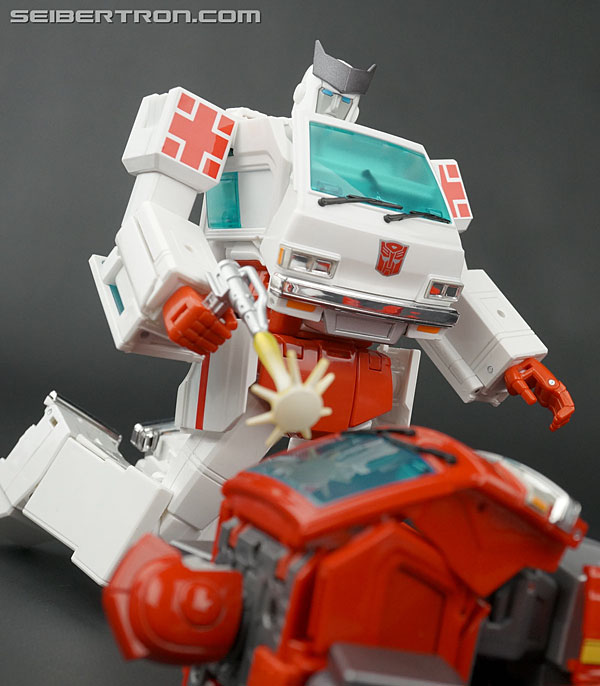 Transformers Masterpiece Ratchet Gallery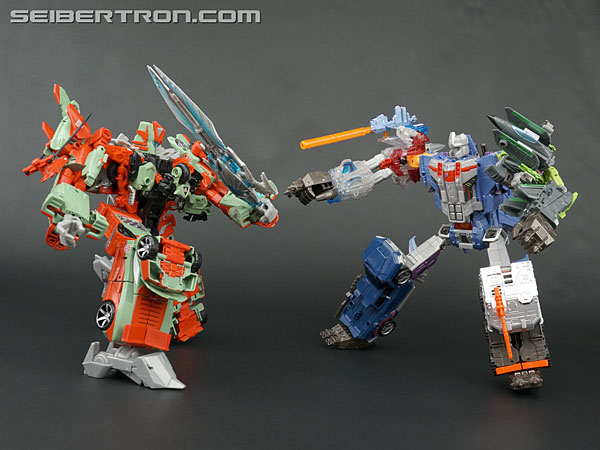 Transformers Unite Warriors Grand Galvatron Gallery
2. 1986
The movie had come out and Hasbro had pretty much exhausted the Diaclone line and finally in 1986 we start seeing what I would call the first 'proper' Transformers toys - Hot Rod, Galvatron, Blurr, Kupp, Scourge, Cyclonus, Gnaw, Wreck-Gar. They were bigger than their Diaclone cousins and arguably less detailed and in many cases less 'involved' when it came to transformation. However - these toys looked much more like their show counter-parts and were generally more robust.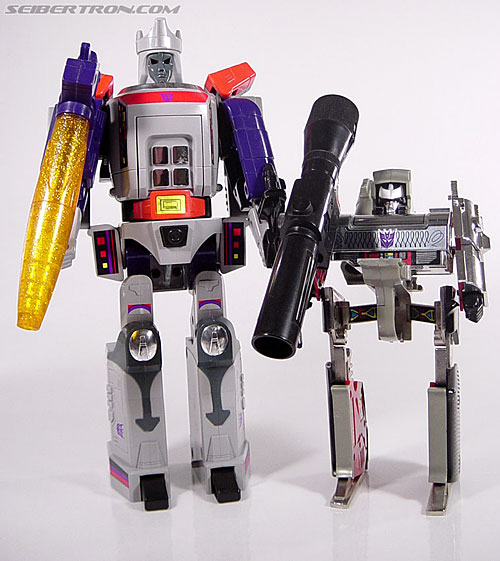 Transformers G1 1986 Galvatron Gallery
We also saw the introduction of the (cancelled Diaclone) figures that made up the scramble combiners alongside Metroplex, Typticon and Predaking. With Metroplex being the first titan-class figure to be released and Trypticon being the first fan-voted titan-class figure - to me it speaks volumes about how loved 1986 really was. Aside from the usual Prime, Megs, 'Scream - characters like Predaking, Hotrod, Galvatron are often among the first called out for with excitement when a new line starts.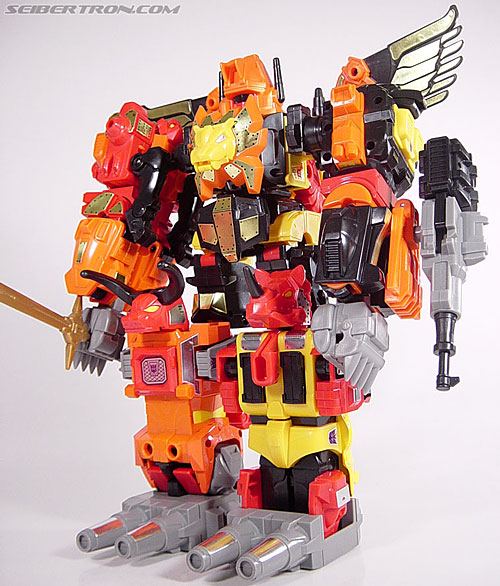 Transformers G1 1986 Predaking (Reissue) Gallery
City-bots, Combiners and Trailer-Armour - the gimmicks had come full-force, but it wasn't until 87's ~Masters lines that we would go into full wack-out territory.
Aside from the toys - we had Transformers: The Movie and Season3 out which introduced lots of our favorite (or not so favorite) recurring themes - The Matrix, Optimus-Prime-Must-Die, Megatron transforms into Galvatron, Unicron and Optimus-Must-Live-Again (as the season finale). Fint Dille had created a monster which Simon Furman and every other Transformers writer was going to run with for the next 3 decades - with varying levels of success.
"I'll be back after a 28 episode commercial break, guys"
To summarize - 1986 is the year Hasbro and Takara finally gives us a line that isn't simply a reboxing of other toys and branches out new. Transformers itself was transformed and strong themes were developed that would be retold series across series. To me G1 starts its gradual decline from this point - making it the high point of the 80s, even if arguably being the root cause of its decline. -
Amelie
1. 2010
2010 is definitely the year I would pick to show the true hayday of the brand because it is the apex of value and quality. 86 is a fun year but it is a start while I would link a heyday to a summit. People unknowing of all these toys would find a certain charm to the 86 toys but any wow factor would be coming from 2010 or the years surrounding that (from 2006 to then). What I mean is that while the toys from 86 are in this time capsule, and wanted for rarity and nostalgia, toys from 2010 are wanted for the amount of toy you are getting. The engineering, the design. Design is a big deal here. While the G1 toys had a problem recreating what you saw on the screen, 2010 has so far not been beaten, when you look at the Human Alliance Line and the Leader Starscream figure we got. There has never ever been (and sadly never will be) a better toy for your money than that literally Masterpiece level leader sized figure. Compare it to what toys are costing today and you had this advanced figure, with electronics and all, for $40 US MSRP. That will never happen again.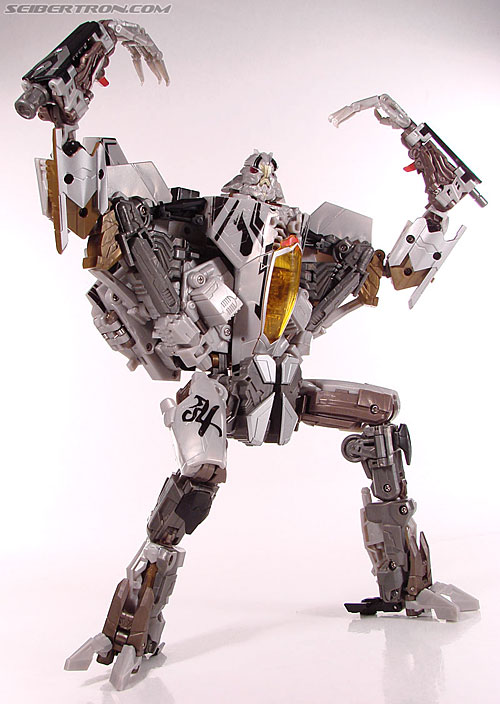 Transformers Hunt For The Decepticons Starscream Gallery
But it is not just movie toys, 2010 also has 2 very specific series all about design innovation: Reveal the Shield and Animated. That year gave us Reveal the Shield Jazz and Wreck Gar, two toys which have the best deluxe engineering ever seen, giving you a phenomenal toy that leaps off the G1 screen but without needing to dish out the money for a Masterpiece. There was also RTS Lugnut which is the apex of the entire Transformers line in its originality. Both in its origins (bringing an animated toy to a Classics line, merging both aesthetics perfectly) and in it's engineering, by having his wings become his arms. That reduces his plane kibble significantly and unlike almost all planes, he has a super smooth undercarriage with minimal robot kibble, and everything is stored neatly.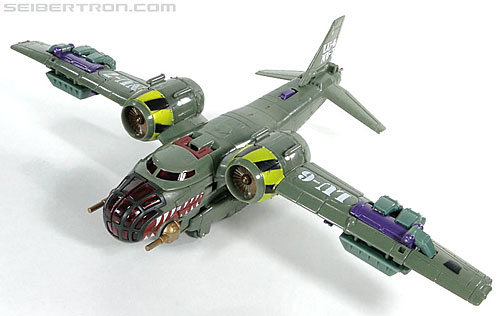 Transformers Reveal The Shield Lugnut Gallery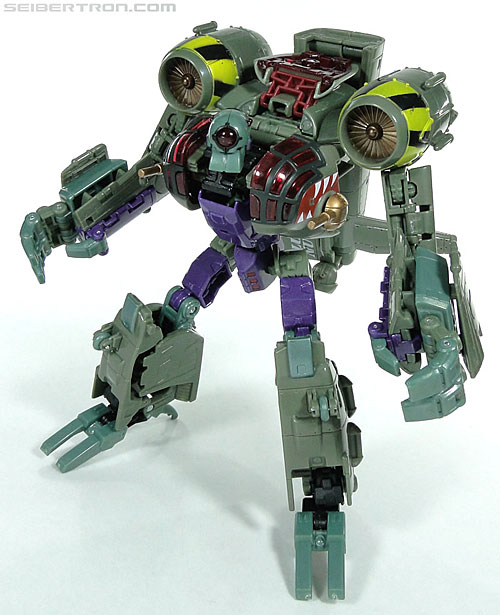 Transformers Reveal The Shield Lugnut Gallery
We also got the best animated toys of the entire line that year. Firstly, Takara finally had their crack at them and gave them some awesome decos and fixed the qc errors that plagued a bunch. Paint and quality control was the only problem with that line and Takara fixed it, leaving us with nothing else to do but to enjoy the beauty of these well engineered toys. I believe, the animated line has the best designs ever done for a tf toyline, it's insane they were able to replicate a radical style into a toyline and make them fully transformable. But regardless of takara's take (which wasnt always the best), we got Cybertron Ratchet/Ironhide, Arcee and Rodimus, which are 3 of the best designs ever. These are all small masterpieces in their own right, leaping from the screen with some amazing cycbertronian designs. That Rodimus is to this day still the best Rodimus toy out there and handles his kibble better than any other version.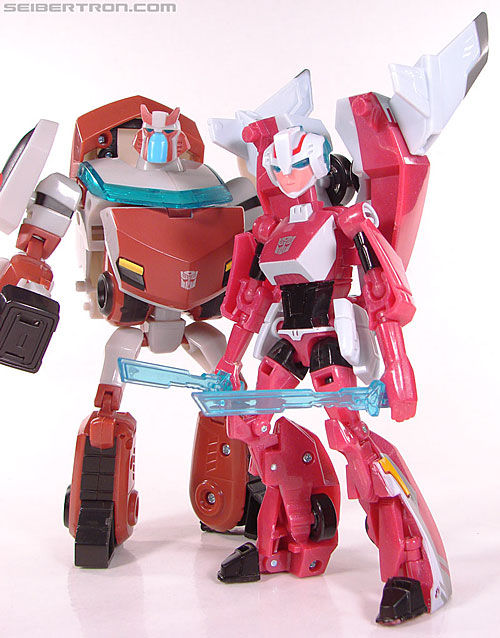 Transformers Animated Arcee Gallery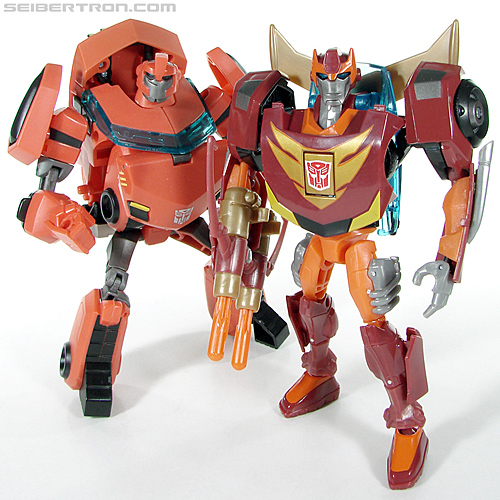 Transformers Animated Rodimus Minor (Rodimus) Gallery
So yeah, we get the apex of the 3 most distinctive TF styles, Movie, Classics and Animated with the best quality and engineering ever seen for toys of that price point, from the beginning to today. And that's not even looking at the wider Transformers landscape which included Last Stand of the Wreckers, War for Cybertron, and the first five episodes of Prime. - William-james88
Honourable mentions:
This honourable mention comes to us from Scotty P
2006. No debate here for me, just a quick and easy answer: 2006.
G1 was celebrated: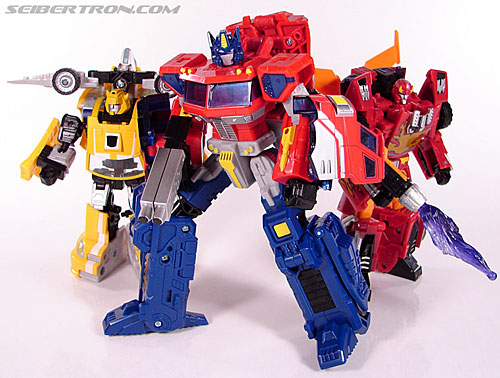 Transformers Classics Optimus Prime (Convoy) Gallery
That amazing Botcon set: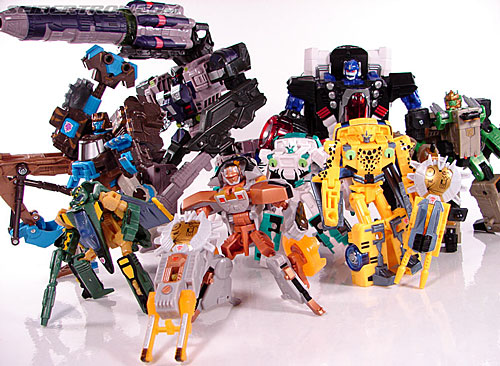 Transformers Convention & Club Exclusives Cheetor Gallery
And Beast Wars kept on by turning 10 in style: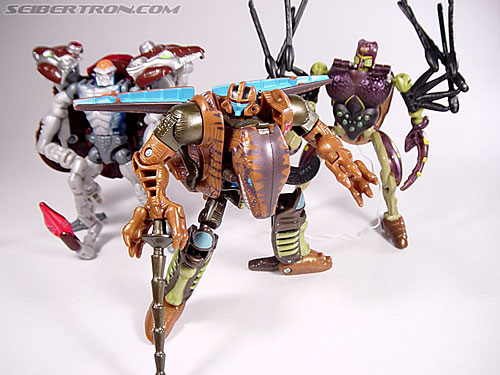 Transformers Beast Wars (10th Anniversary) Dinobot (Reissue) Gallery
We got our first Masterpiece seeker: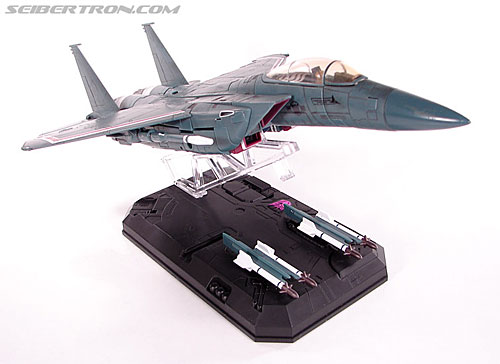 Transformers Masterpiece Starscream (MP-03) Gallery
Cybertron finished up its run in really cool fashion with some massive (in size and fun-factor) toys to go along with the second half of the show: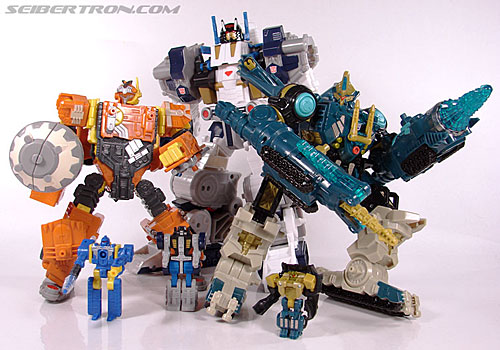 Transformers Cybertron Menasor (Moledive) Gallery
Plus there was Beast Machines finally on DVD, Kiss Players, IDW coming into its own with Spotlights and Stormbringer - for me, it was a great, less hectic time to be a fan.