Every two weeks, Seibertron.com brings you a Top 5 list related to all things Transformers written by me, your fellow editor. These are my opinions (just like movie or game reviews hosted by sites are still just the opinion of one person) so what matters most is what you guys think of the topic or list, and I hope to see your own lists or comments on omissions and ranking. Let's have fun! All previous lists can be found
here
.
Top 5 G1 Transformers toys not designed by Takara
For those who do not know, the initial Transformers toys were actually just toys from Japanese (and Korean) toylines licensed by Hasbro with a few changes. For instance, one of the toylines whose toys became Transformers was called
Diaclone
and consisted of tiny figures which drove, flew and manned these transforming vehicles. That would explain why the cockpits are so detailed and have seats for small figures in the initial Transformers cars and planes and why the original Dinobots have seemingly random flaps that can pop out to seat tiny figures too.
Hasbro simply sold these toys under a new brand and took away the idea of little figures piloting the vehicles. This is just one example, and Hasbro licensed a bunch of toys from different toylines to be sold under the Transformers brand, which explains its great diversity (like a gun fighting a truck!). However, most toys were licensed from the same Japanese company, Takara, which Hasbro still partners with today to bring us Transformers toys. That explains the semi cohesiveness and similarity in design and transformation among the toys. BUT, there are a few toys from this first generation that came from other companies ... and it shows. Let's take a look at the five I find most interesting.
5. Roadbuster from Takatoku Toys
Roadbuster was first released as Takatoku Toys' "Mugen Calibur" from the Dorvack toyline (where
Whirl
is also from). Unlike the others on this list, his aesthetic works pretty well with the Takara figures. He is definitely more of a heavy dutytoy (bigger too) with a bunch of bad ass accessories that, while are awesome, do make him quite a pain to collect these days.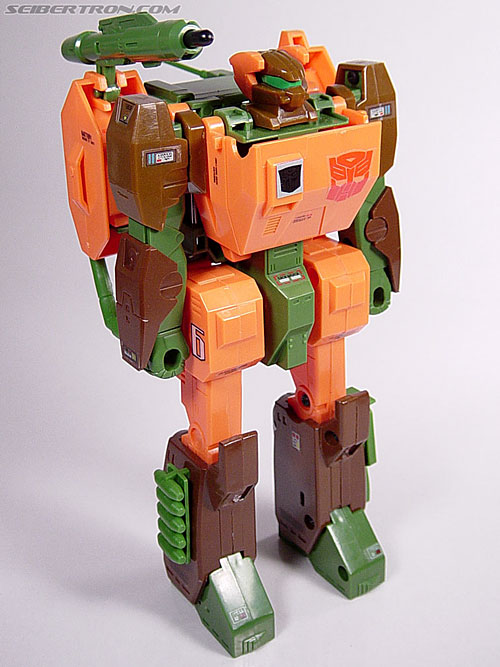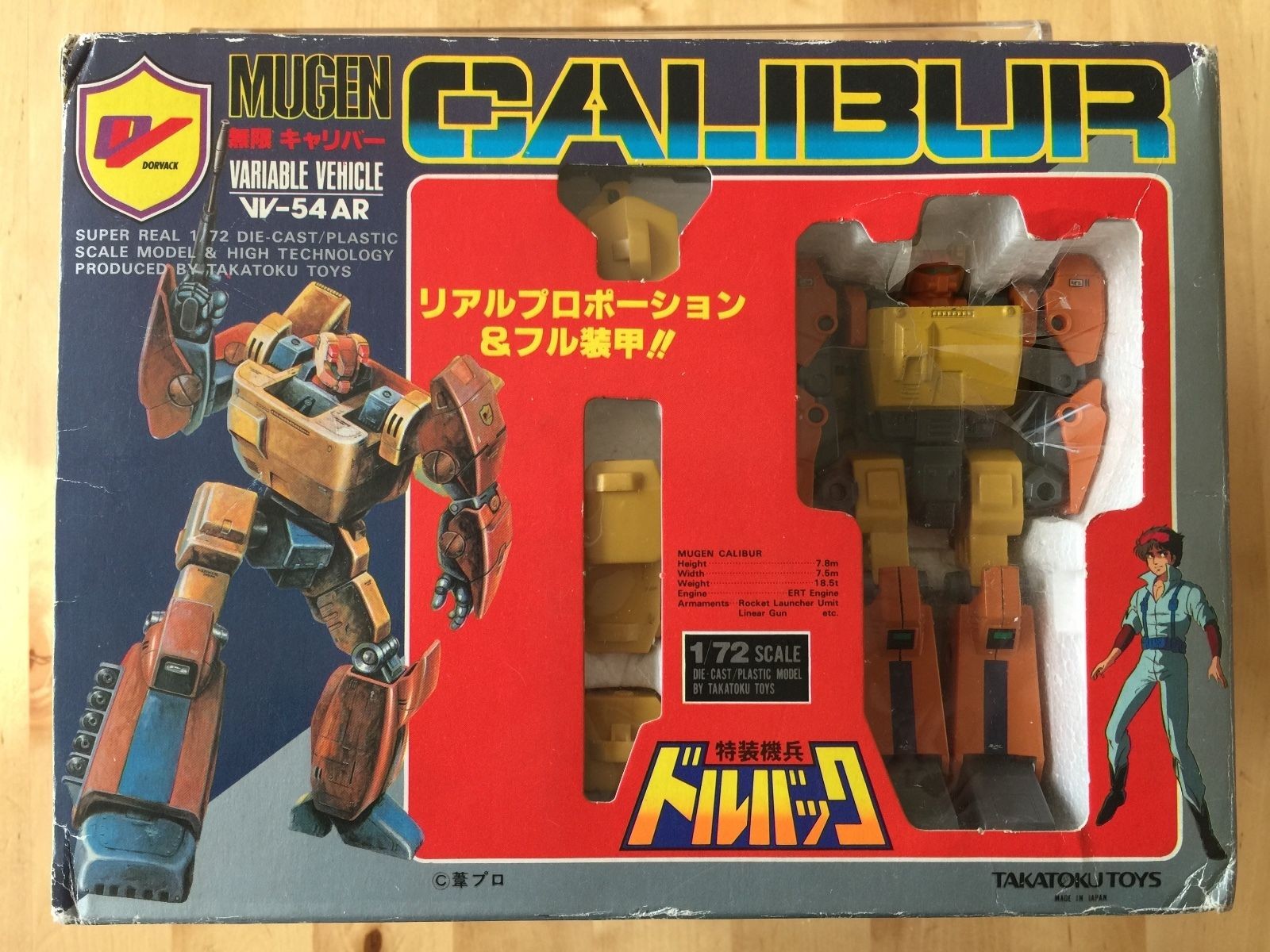 4. Sky Lynx from Toybox (designed by Tomy)
This guy is quite interesting since even though he was designed by the toy giant Tomy in theme with their Zoids toyline, he was actually commissioned and owned by Toybox. The really interesting part is that as far as I know (please state otherwise in the comments), the first release of this design is actually by Hasbro through the Transformers brand. So Skylynx was first issued by Hasbro, through a license with Toybox, designed by Tomy. And yes, you can totally tell he is not Takara, as there is not much order to this stupendous toy. He is a bird, a lynx, a space shuttle with a transporter and what looks like a Sauropod. Plus, there is a motor for it to walk (like many Zoids toys). It is such an otherworldy design in the G1 line that even the Marvel comics had a hard time making sense to his transformation, choosing to just make him a straight up triple changer (having shuttle, bird, and lynx modes only).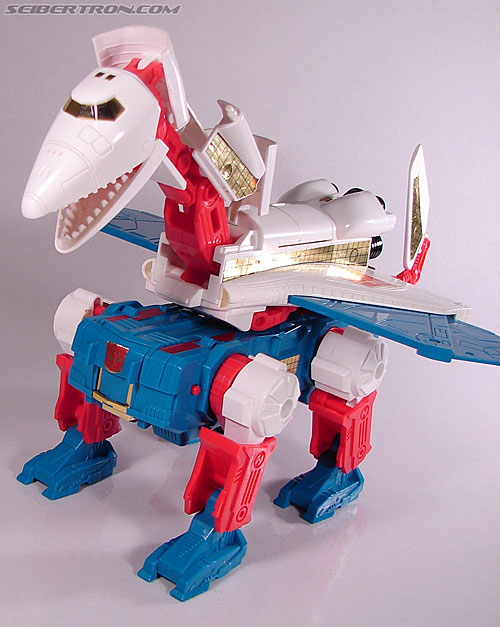 3. Omega Supreme from Toybox (designed by Tomy)
Like Skylynx, this toy was also from Toybox but designed by Tomy. However, Tomy had designed him inline with their Plarail toyline which dealth with train sets (which is
still going strong today
). This more than explains why Omega Supreme
dissasembles himself
transforms into a track system for a tank to move along it. If you ever wondered why Omega Supreme does not transform like regular Transformers do, this should explain it. Unlike Skylynx, he was released by Toybox as
Super Change Robo Mechabot-1
. This toy had a very different color scheme than how he looked once Hasbro licensed the toy from Toybox.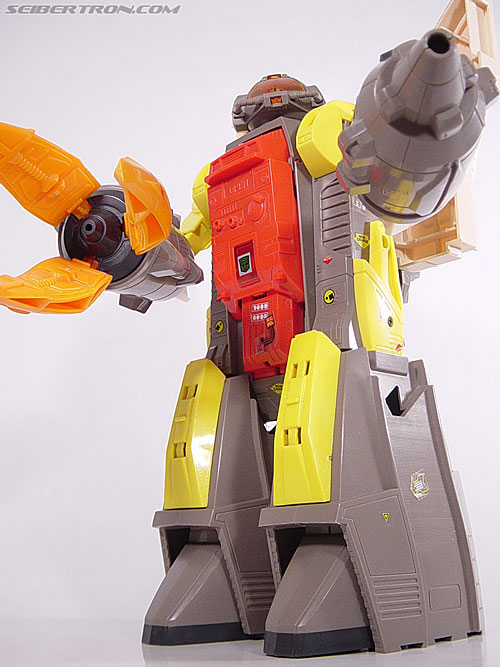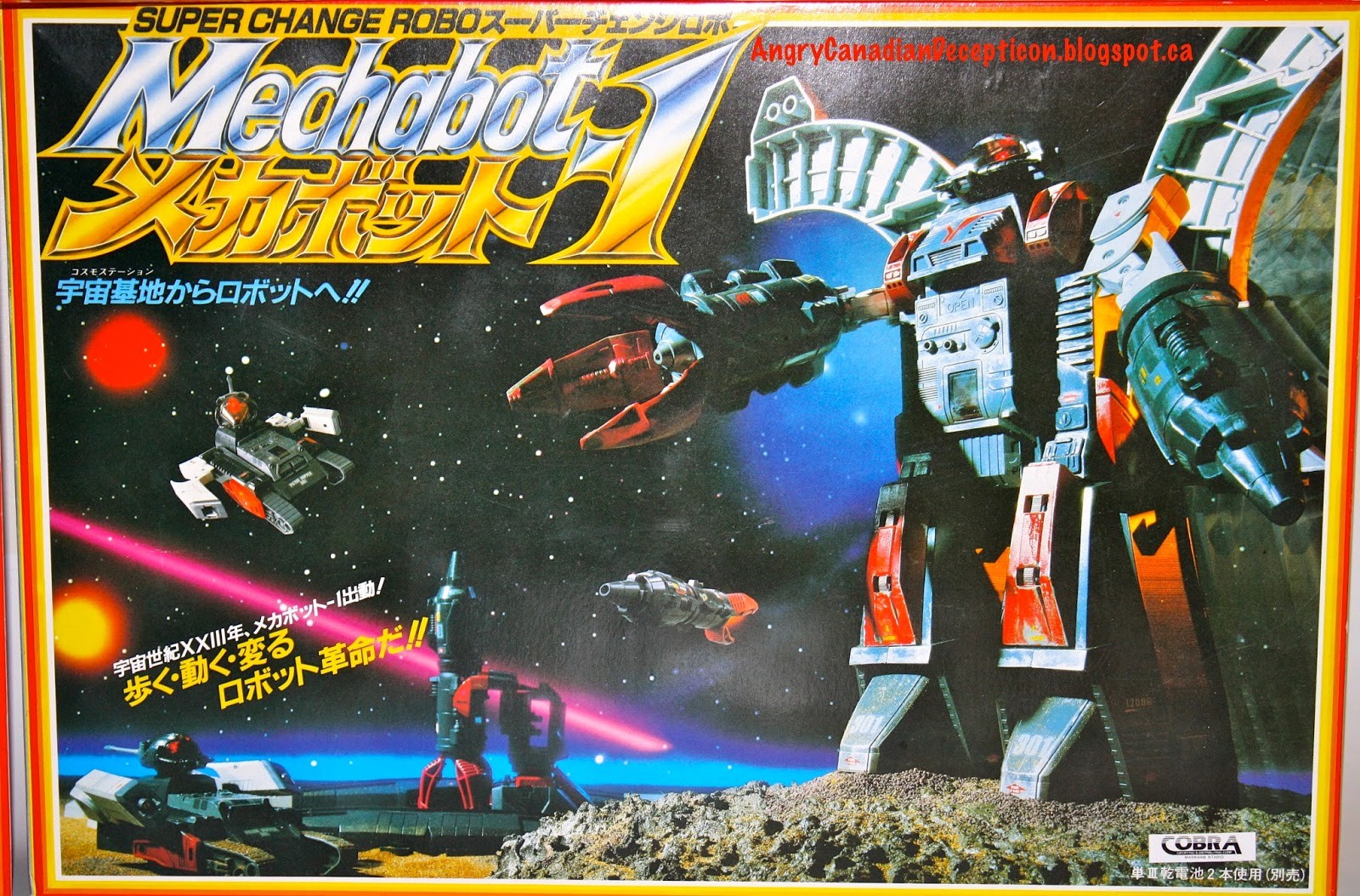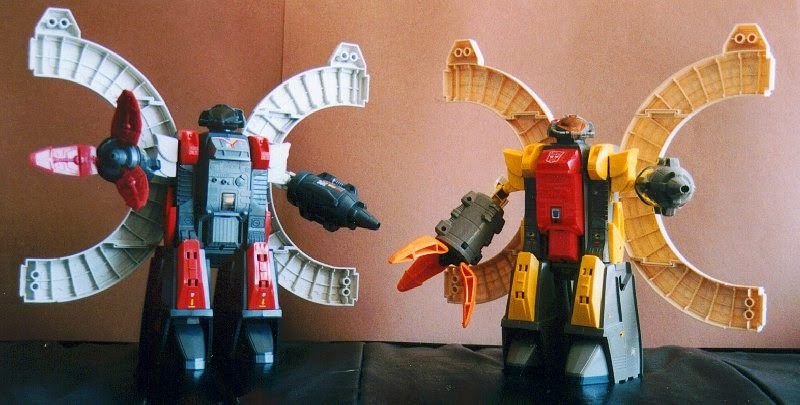 2. Shockwave from Toyco.
Shockwave was first released as "4 Changeable Astro Magnum" by toy company, ToyCo. Here is the kicker, ToyCo was Korean and not Japanese making this the very first Transformers toy not designed by Japan. They licensed this toy to several American distributors and toy makers which gave way to similar non-Transformer toys using the same mold being released in 1985, including a RadioShack exclusive called "Galactic Man" (who was dark grey). Because Hasbro was not the only one to use the licensed mold, they started sticking rubsigns on their toys to show that theirs was the official Transformers toy (this was also done to distinguish their transforming toys from the Gobots). Another cool thing to note is that unlike most G1 toys, especially all the ones designed by Takara, this toy has a very nice amount of articulation for his time.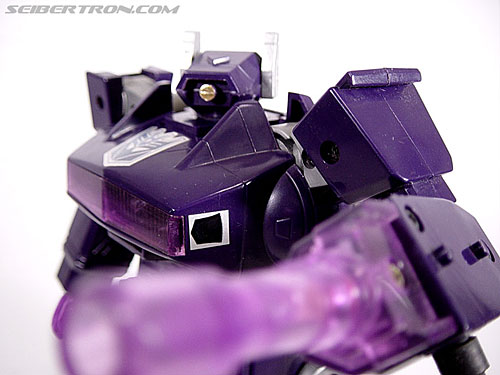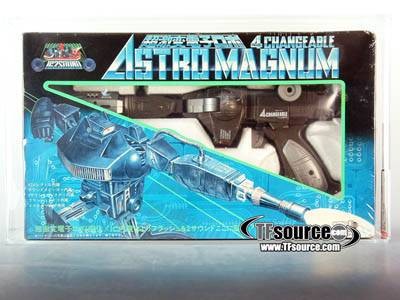 1. Jetfire from Takatoku Toys
Of course this is #1. It is by far one of the best toys of the G1 era due to its detail and complexity. Also, his robot mode is not at all what one would expect from a Transfomrers toy. He looks more like a Macross figure (for obvious reasons we will further explore) and has a more prototypical Japanese look compared to the other licensed toys (the color scheme doesn't help reinforce this notion). The reason for him being the odd man out in a Transformers line up is because he was from Takatoku Toys. He was part of their Macross VF-1S Super Valkyrie series. Unlike the other toys listed above, this series, like Transformers, lives on to this day. They are now owned by Bandai, the other Japanese toy giant (who made the original Gobots back in the day, through a smaller division called Popy, to compete directly with Takara's Transforming toys) and are the most complex and expensive transforming figures on the market
today
. Hence why it was such a treat for Hasbro's lawyers to have found a way to keep giving us toys based on this design such as the
Generations Jetfire
in 2014. Finally an afforable toy based on a Macross design.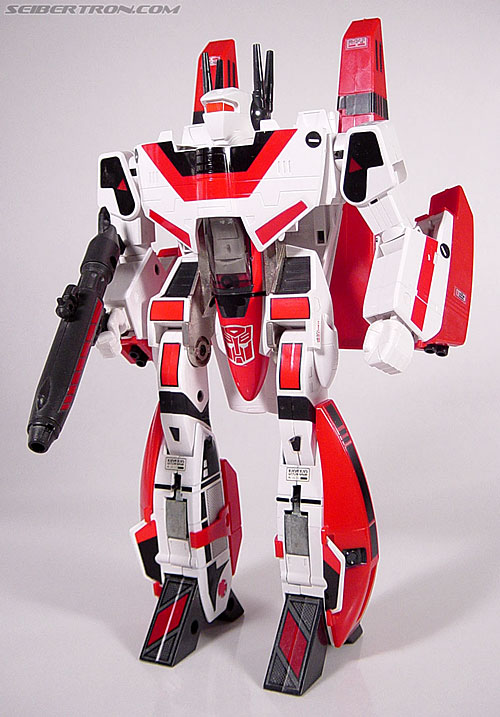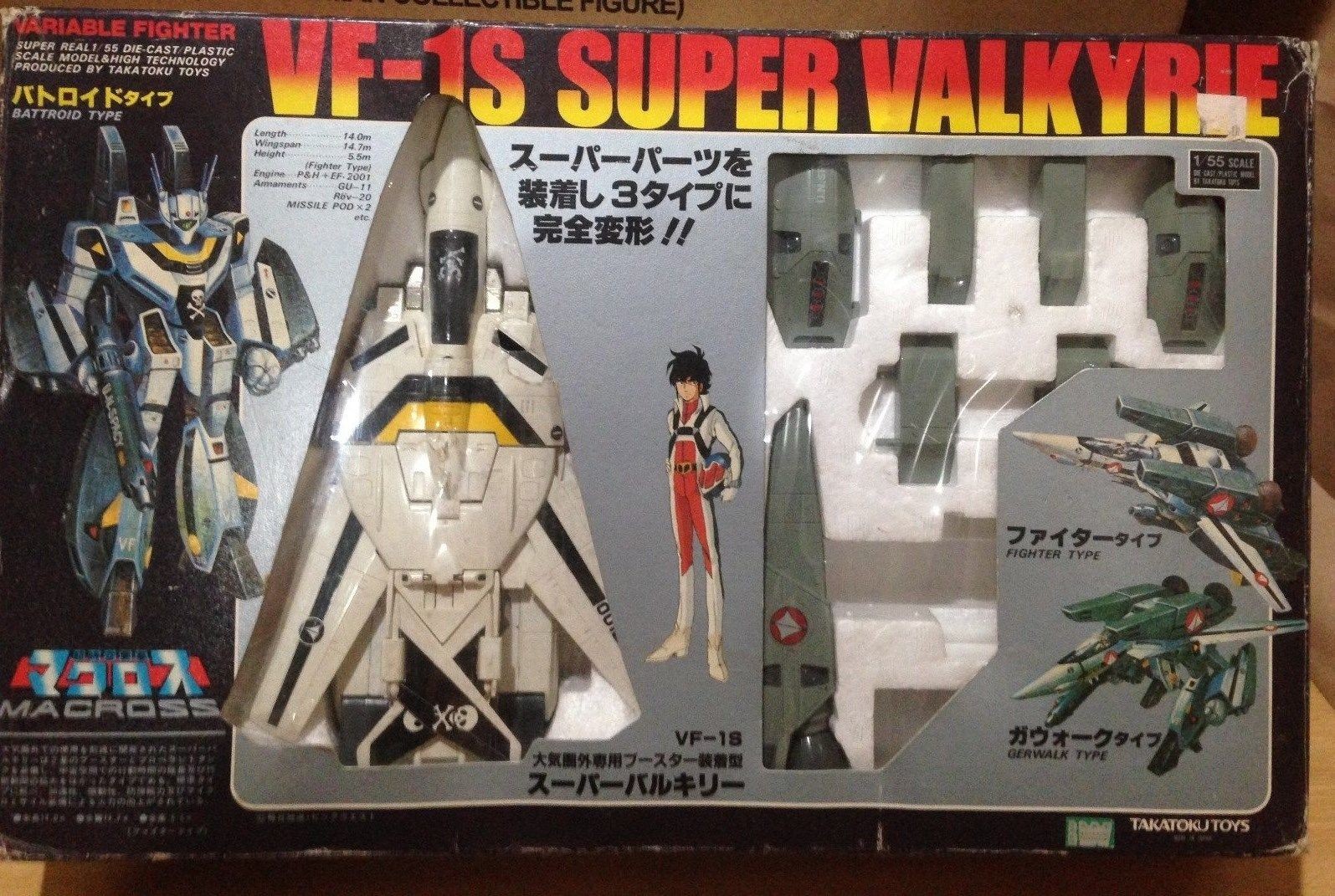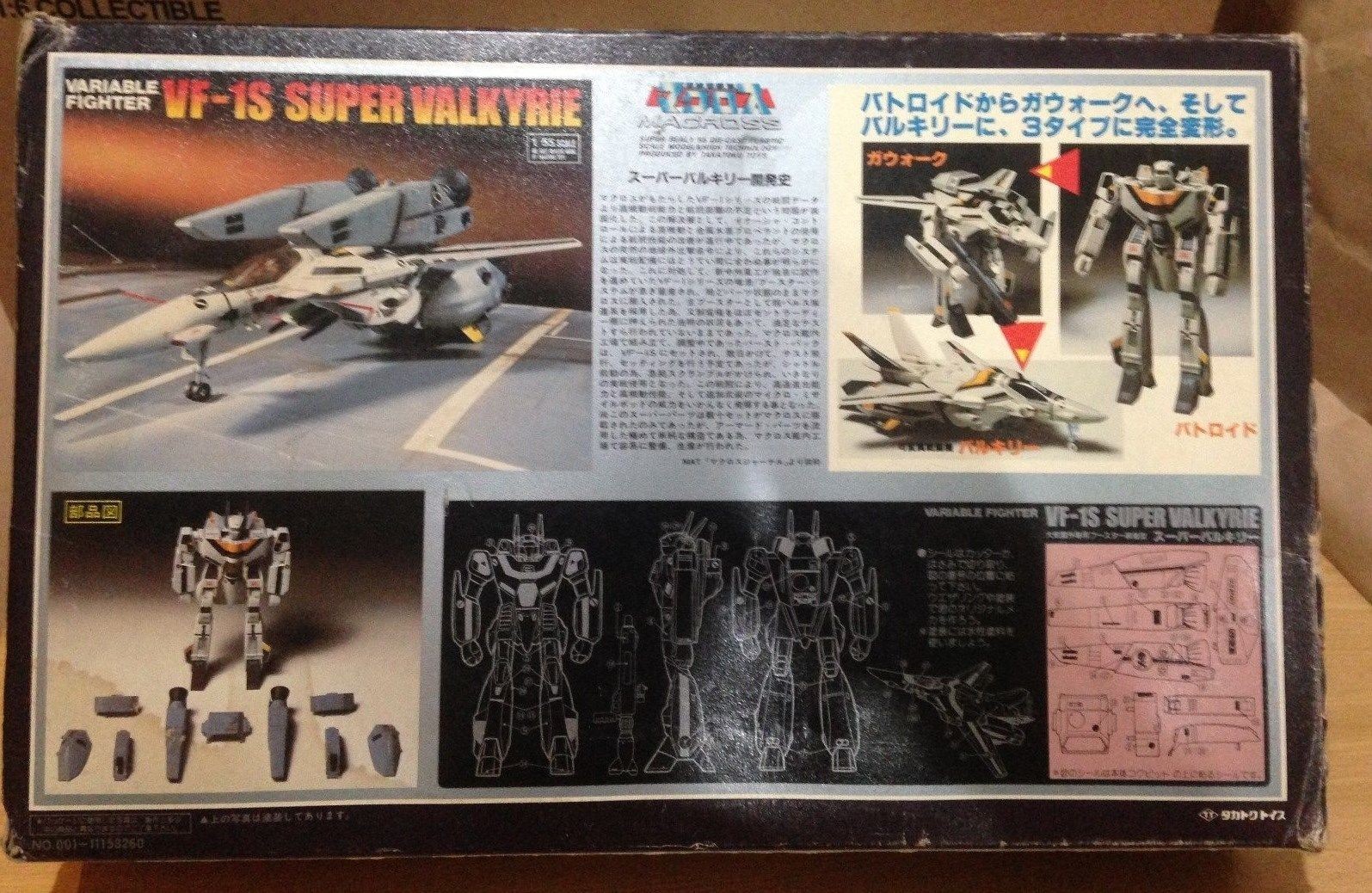 Honourable mentions
: The Deluxe Insecticons and
Whirl
.