Every two weeks, Seibertron.com brings you a Top 5 list related to all things Transformers written by me, your fellow editor. These are my opinions (just like movie or game reviews hosted by sites are still just the opinion of one person) so what matters most is what you guys think of the topic or list, and I hope to see your own lists or comments on omissions and ranking. Let's have fun! All previous lists can be found
here
.
Top 5 Transformers Toys Better Than Their Updates
Let's face it, older Transformers toys can't really be compared to the modern toys due to the evolution in transformation, getting far more complex, the sleekness of the robot modes and the improved articulation. But that's fine, it doesn't take anything away from the older toys, it just makes us appreciate them in their own nostalgic bubble for the fun toys they were (and still are). We can respect the legacy of the original toys and have fun with the updates, be it in the Masterpiece or Classics line. However, 2016 taught me that there are original toys that not only hold up but offer so much more than their updates, and which I would definitely recommend getting over their updates. I looked for others that fit the bill and made a list so let's get to it!
5.
Beast Machines Tankor
compared to
Generations Tankor
I have already raved about the original Tankor toy on three seperate lists: the
best tanks
, the
best cybertronian vehicles
and the
best gimmicks
since his double light piping gimmick is just too good, and that was just one of his 4 percfetly integrated gimicks which also included a spring loaded missile and optional twin buzzsaws which moved as you rolled him. He rightfully fits in all these lists since he is an excellent toy. The one thing he didn't do is look like the animation model, which plagued all Beast Machines toys, and that's it. I dont know about you, but that takes nothing away from this toy beign awesome. Proof of that comes with the update Tankor got in the Generations line. That toy looked show accurate and that was it. The articulation didnt seem to evolve in 15 years, all the gimicks were gone, the transformation was simplified (to reflect the show) and he just felt so light. And his accuracy was automatically gone when put next to any other figure since he was made into a puny deluxe, dwarfing him in size from what he looked like on the show. But that generations toy still has a place, I bought a few and made them the drones accompanying the awesome original Tankor toy.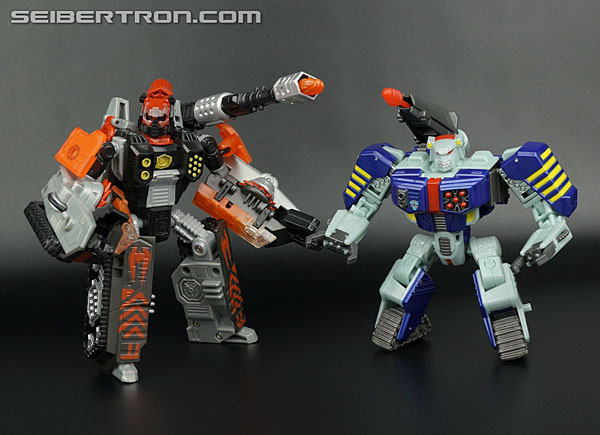 4.
G1 Megatron
compared to
MP05 Masterpiece Megatron
I have a hard time understanding what they were going for with the initial MP release. It's as if all they did was just make the G1 toy insanely more complex, fragile and annoying to transform. This reminds me of a bad third party toy. I am talking about the ones which look different from the animation model to avoid being sued and then overly engineer something to the point where it's not fun to transform and far too fragile to do so. So you just transform it once (or never if it's in robot mode) and then leave it on a shelf forever, hoping it doesn't fall since it doesn't stand too well. I am not saying the G1 toy is better at everything, but MP 05 doesn't improve anything about the G1 toy. It doesn't look more like Megatron than the G1 toy did, nor does it have better proportions (those legs, yeeesh). I made a chart to show you what I mean: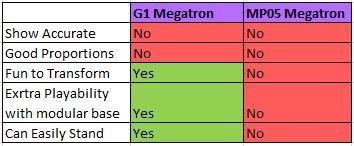 So all in all, I personally think the G1 toy is better. It's more fun to transform and has greater playability in both modes. Plus the gun mode is far more accurate to the actual gun size wise. If you had to choose between these two figures, you are better off with the G1 toy (they cost about the same anyway).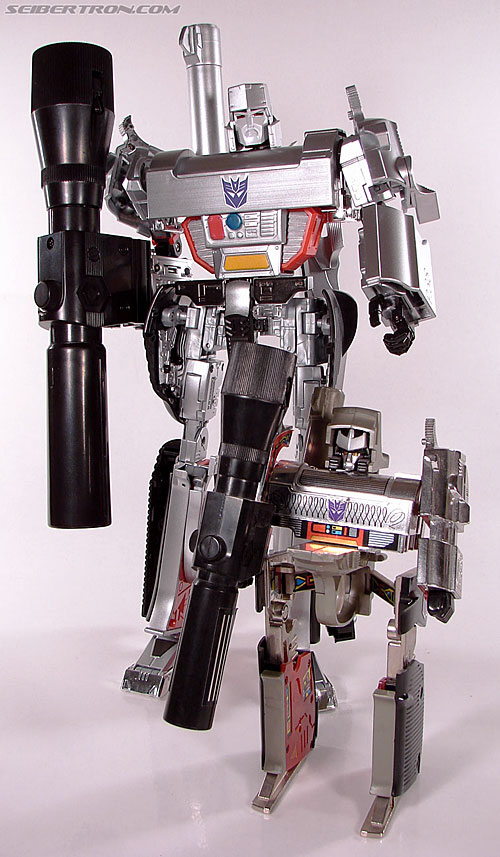 3.
Beast Wars Cheetor
compared to [url=[url=http://www.seibertron.com/transformers-toys/gallery/classics-universe/cheetor/1677/1/]Universe - Classics 2.0 Cheetor[/url]
The pictures just work better than my words here. It looks like they just made it different for the sake of making him look different without thinking of making him visually appealing. The original was well articulated already and looked closer to the animation model, which the Universe toy doesn't look even close to, so I don't really know what purpose the Universe toys serves or who would want it.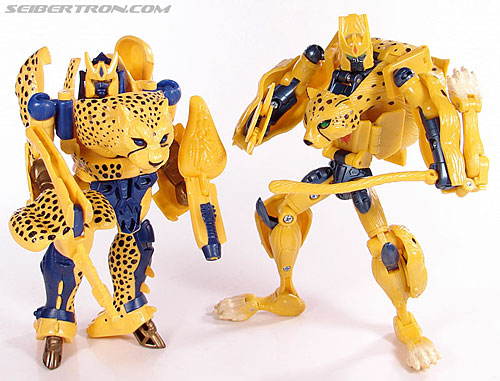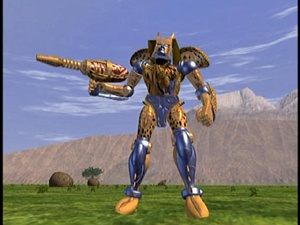 2.
G1 1986 Sky Lynx
compared to
Generations Combiner Wars Sky Lynx
I think Generations Skylynx has a really cool looking combiner torso, I can't deny that. It acts as a fun what if, for sure, but that toy cannot in anyway replace the G1 toy as a decent representation of Skylynx in a collection (unlike Titans Return Blurr, who is a great update regardless of the gimmick he comes with). As described two weeks ago, there is a great history regarding G1 Skylynx and how it is different from every other Transformer toy, like his robot mode being the combination of two beasts . There is a ton of play value with that G1 toy, with it having 6 separate modes: Shuttle, transport rig, shuttle on transport rig, bird, lynx, mecha dinosaur. Also, the size works well for a toy that turns into a space shuttle. The update reduces the impressive size and while gutting the electronics feature is expected and not the worst thing, it removes the fact that he is the combination of two beasts. We don't get a separate Lynx component (which kind of blows when your toy is called Sky Lynx) and instead of the unique combination reinvented, we just have him turn into a combiner torso like every other voyager in the line. Or right, and it's a voyager, not the size I would expect for the magnificent skylynx (who transports Autobots through space).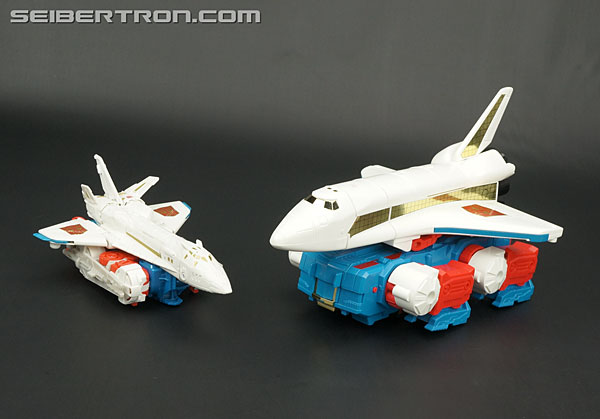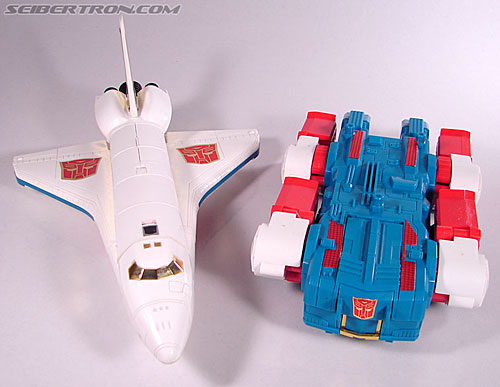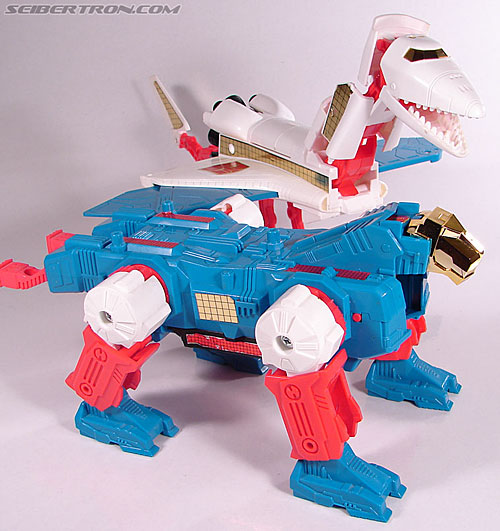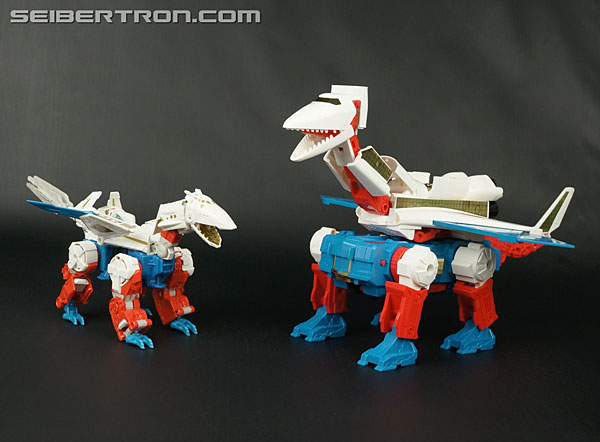 1.
G1 1987 Fortress Maximus
compared to
Generations Titans Return Fortress Maximus
My opinion here is very similar to what I said abut Skylynx regarding playability being gutted but it is augmented here due to this toy not even being an original mold and being stuck with random vestigial features of Metroplex. I think this quote that I found on the boards sums it up well:
partholon wrote:Am I the only one that finds it

baffling

that the G1 bot with probably the MOST guns has bugger all in this update?

It's just mad.

I do agree that his city mode sucks. I mean Jesus! And I dont see why they couldn't have added a flap to the ramps so they cover his hands in city mode and actually touch the ground. I get ya can say its aircraft landing strips in battlestation mode, but it just looks weak in city mode. If I get the guy I'm going with some of the fan modes to try and ape his original better- bar that mess around with the surperfluous joints to come up with something I think looks better myself as just having his battlesation mode do the splits isnt up to scratch.

I agree with what some have said about not giving a toss about electronic lights and sounds. I'm buying a transformer- the alt modes the most important thing to me, not some "whoop whooop" nonsense.
You are not the only one Partholon. I know many say he has a great robot mode and that's how they will be keeping him, but that kind of defeats the point of him being a Transformer. The only kind of Transformer that makes him is an oversized action master. However, there is a silver lining. This lackluster release for what was once an iconic toy ends up bringing the original G1 toy back in the spotlight and lets it keep it's well earned place on the pedestal. There was no toy like G1 Fortress Maximus and now we know he cannot be defeated. No one has as glorious a base mode with as many fun playability features. And lucky us, since an Encore reissue of the original toy was released in very big numbers, owning the G1 toy is no longer a pipe dream. The G1 toy is now affordable and I strongly recommend it as it is one of the greatest Transformers toys of all time and definitely the number one toy which is better than its update.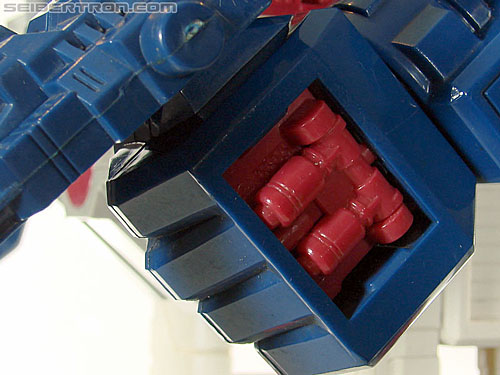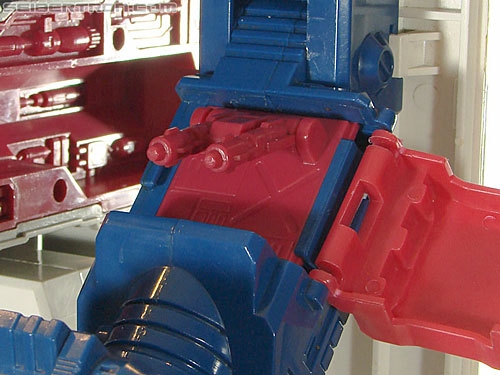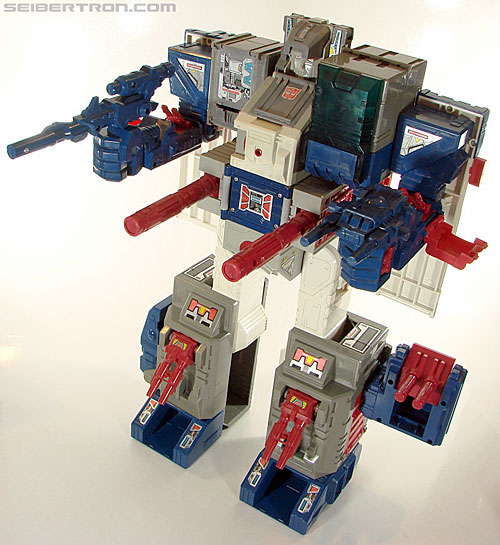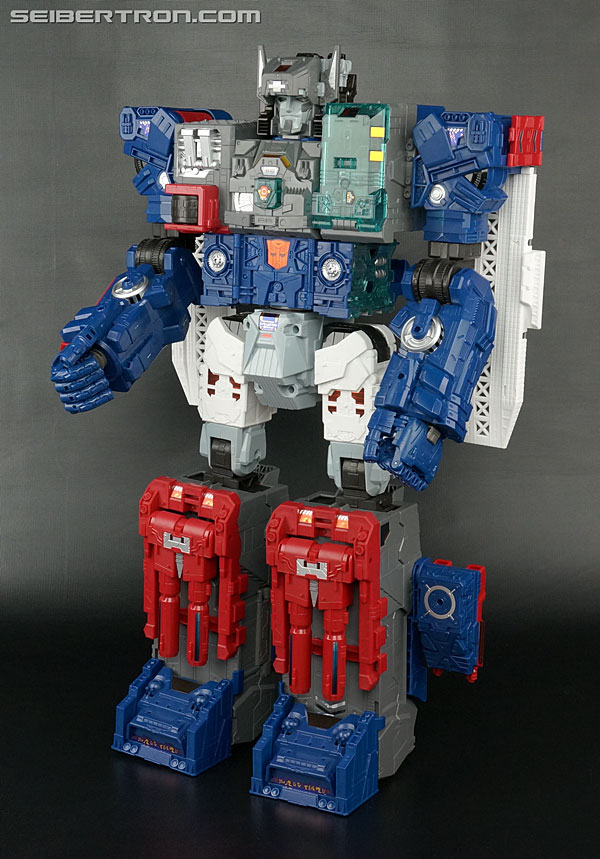 Can someone lend me a gun?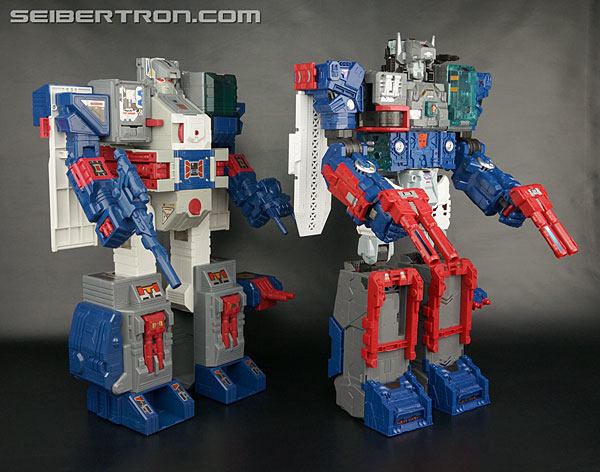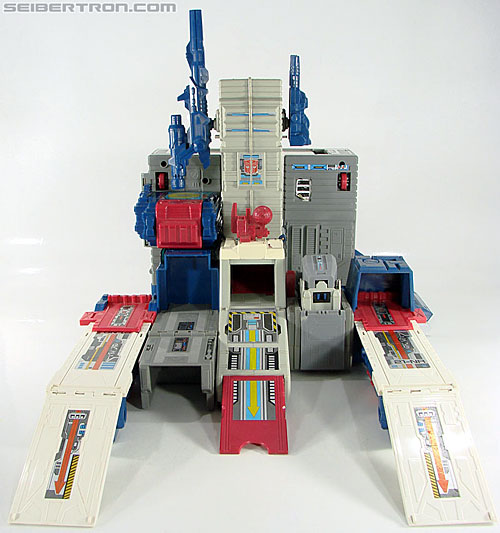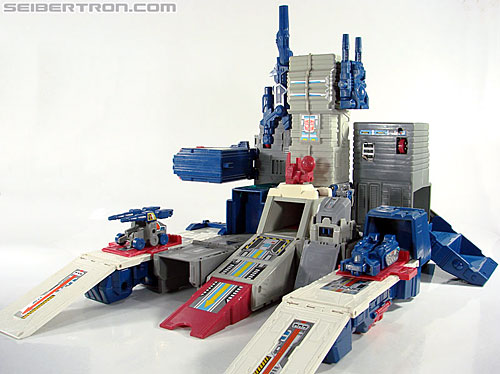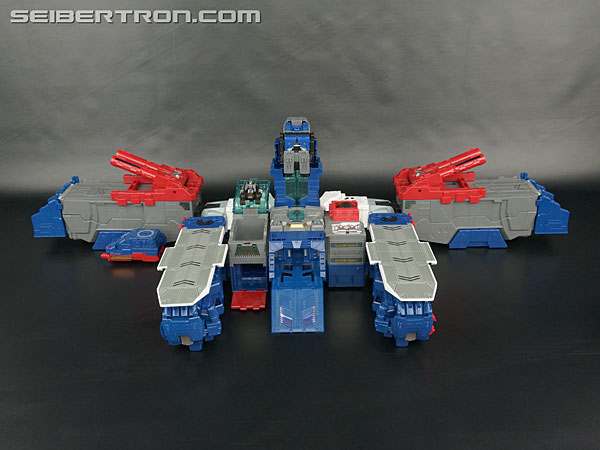 Honourable Mentions:
I would like to mainly discuss the Titanium line here since that in general is my honorary mention. I dis have a Titanium toy on the list at first, it was
Titanium Optimal Optimus
. From a nice big toy, we get a small one with lame articulation and the lack of a Beast Mode (on a freaken Beast Wars character!). But then I saw that it didn't gel with the rest of the list. It didn't feel like Hasbro trying to update anything, just present characters in a different way. Kinda like the World's Smallest TFs line. They came after the G1 toys, but aren't trying to better them or update them, just present them differently (in this case, that means all die cast). That's how I feel about the Titanium line. Because or else, this whole list would be that line right? Like Fire Convoy and Optimal Optimus who are missing modes and Soundwave, which doesnt hold a candle to the original. Even though they are legitimate updates, they don't feel to have the same intentions as the other ones on the list. At least to me.