Firstly, you, ah, have a couple of mispellings in your title. For instance, I don't think any First have any Beaks.
Anyway, I have a theory. Remember in the Armada Comics when G1 Optimus dimension jumped?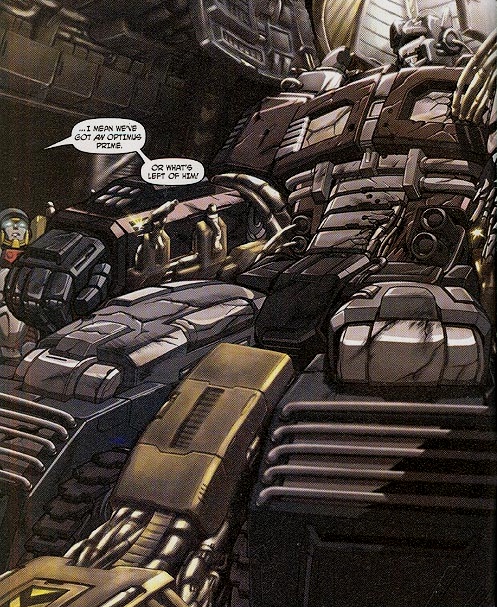 I could find it completely feasible that this, along with Bumblebee, are actually from a different dimension where they arrive in the "Good 'Ol Days" insteat of modern times and do stuff there. But of course, things are mixed up when Megatron/Galvatron (I'm predicting a time-traveling Galvatron from our time) show up and destroy all of the Autobots, save Prime (who is wounded in the process, see pictures of the truck) and Bee, who flee to our time to warn us to make sure we stop Galvatron/Megatron.