A few months ago I posted a transforming Lego/Kreo Nemesis Prime. A few guys asked me how I did it.  I started to make a basic frame with joints, hinges etc to show how it all worked. 
Once I'd done this I couldn't leave it alone and started filling in bits and pieces, and tried out a few different things along the way. One thing i really needed to change was to be able to fit in a more in scale head in the upper body. NP suffers from a pea head as its all I could fit in with all the hinges for the arms with that design.
So I finished Ultra Magnus later that night, and guess what? I'd not taken any pics of the frame. I'd used white as I'd quite a lot of white bits, so I'd not originally any intention to build UM lol
I built Optimus a few days later to, you guessed it lol to take pictures of the frame. 
The two are mostly the same everywhere except the legs,  upper arms and roof spoilers. With a few tiny cosmetic changes in other areas.
Optimus Prime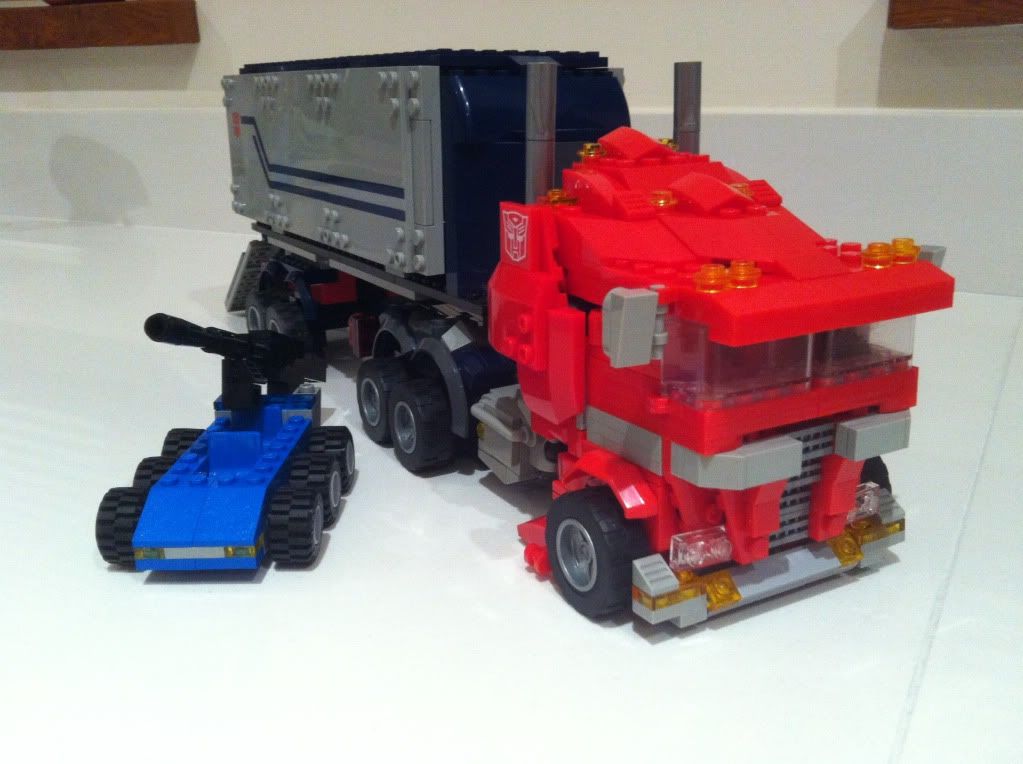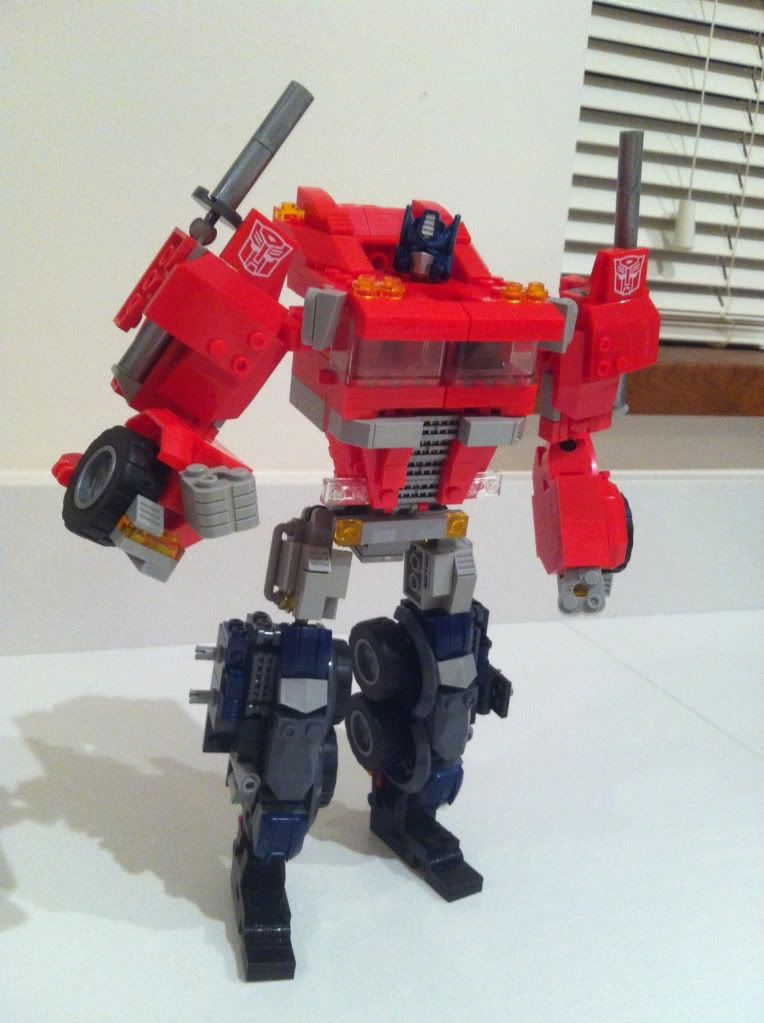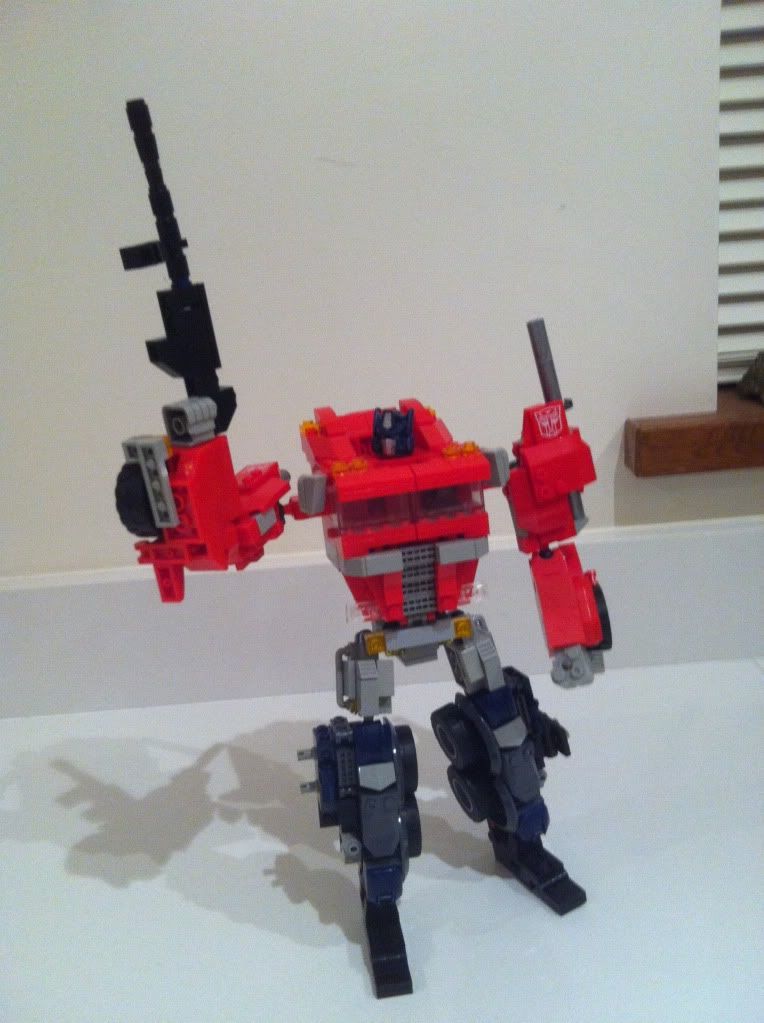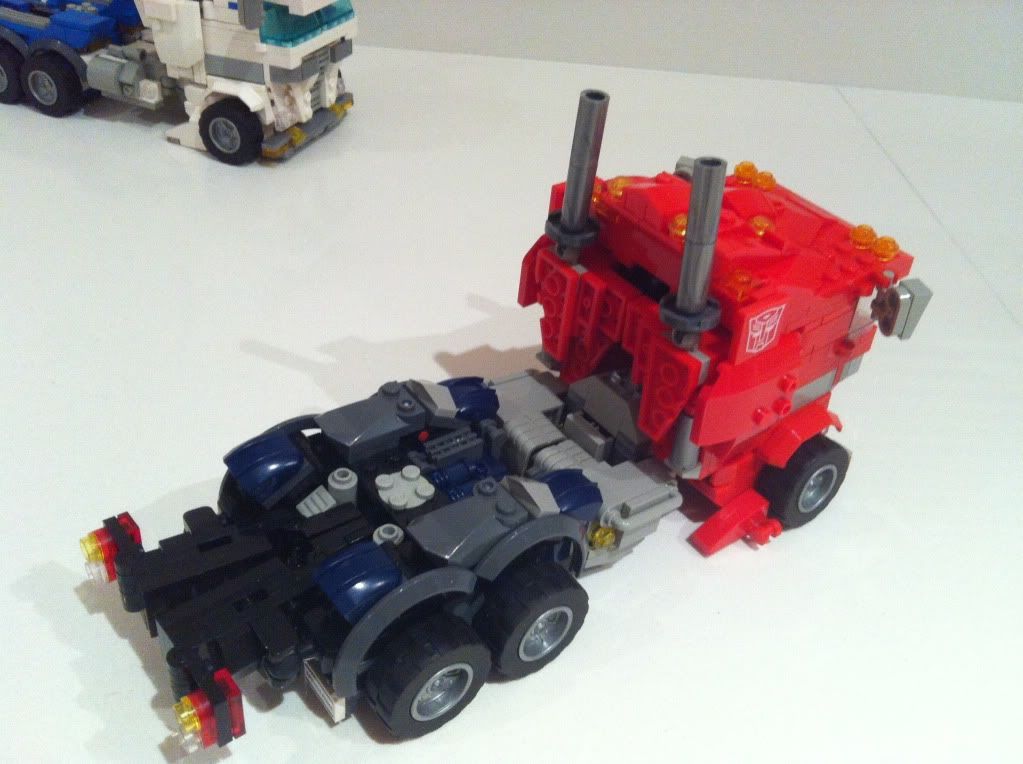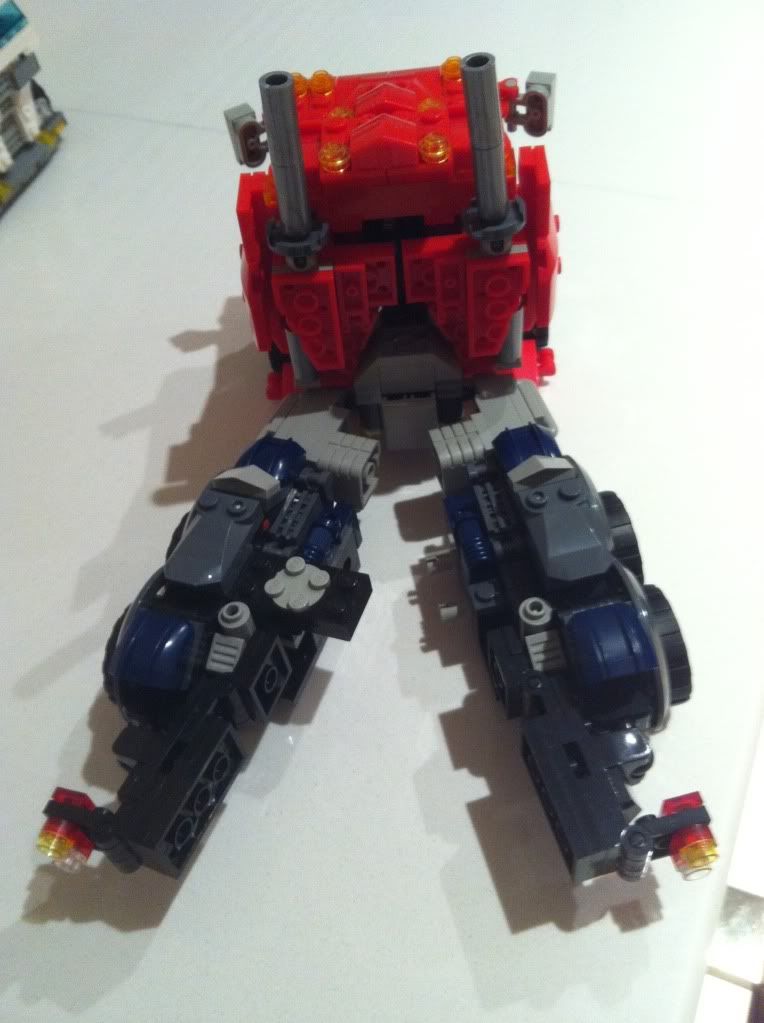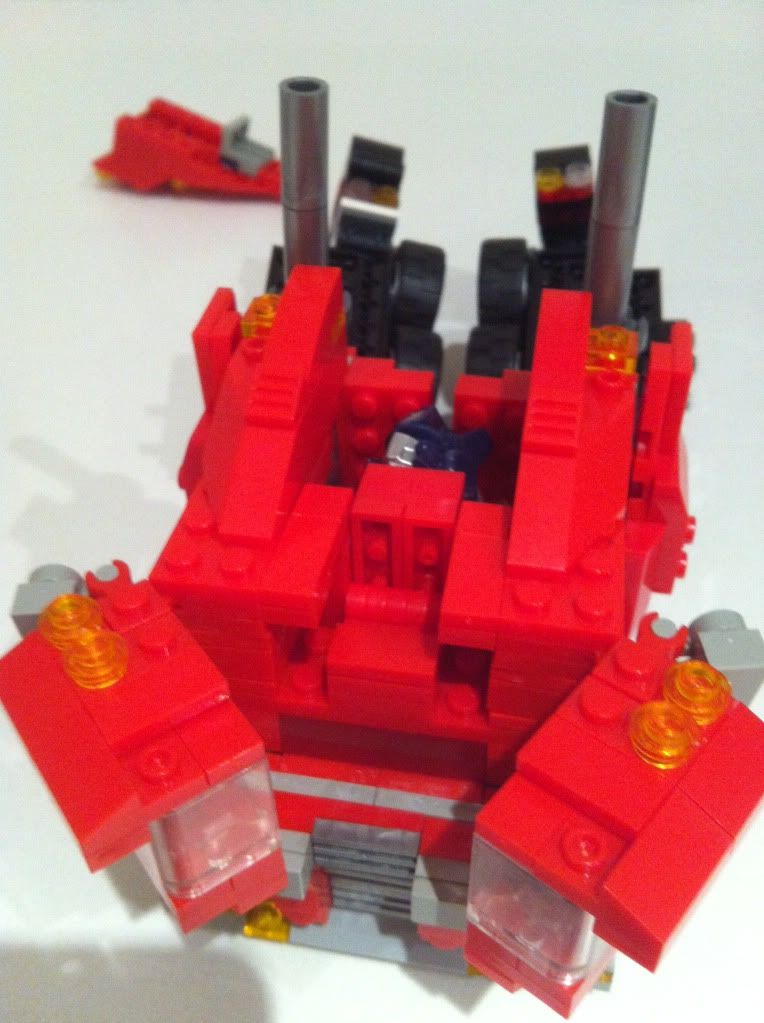 Hand storage on thighs
OP back without roof spoiler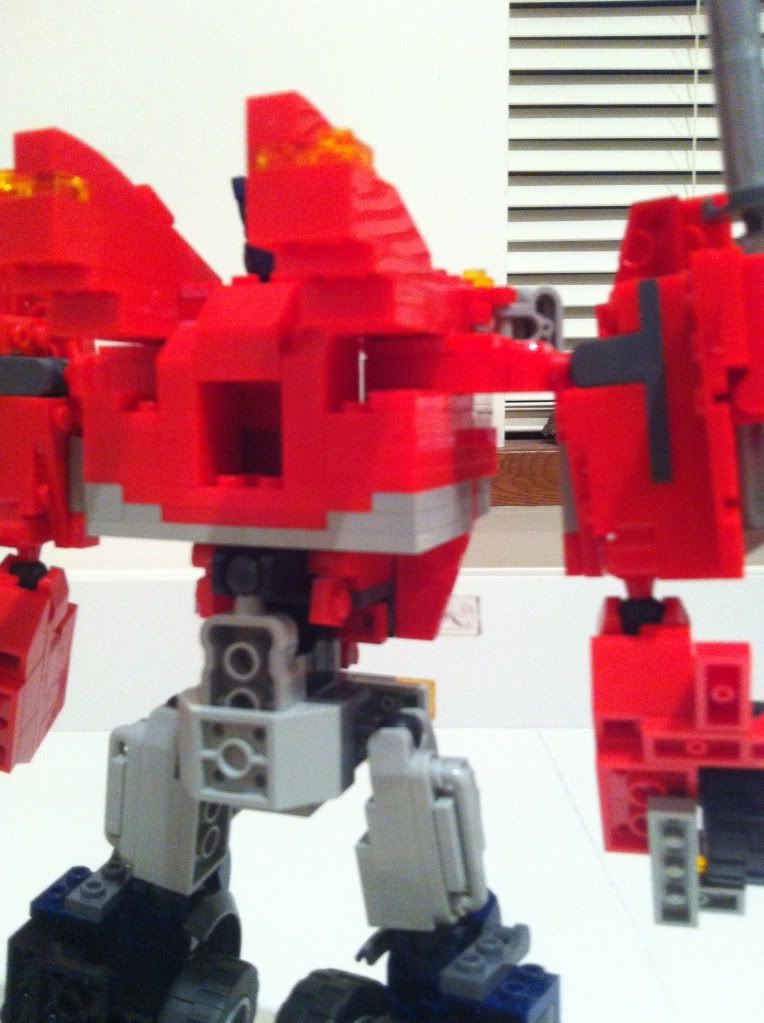 With roof spoiler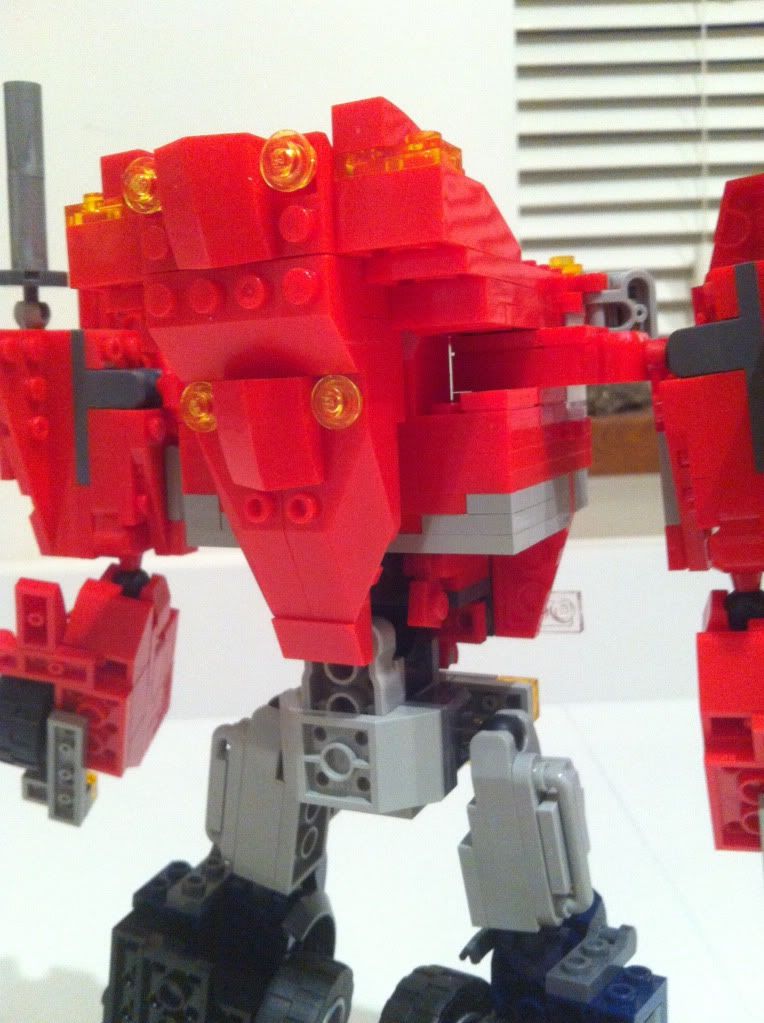 Roller and Kreon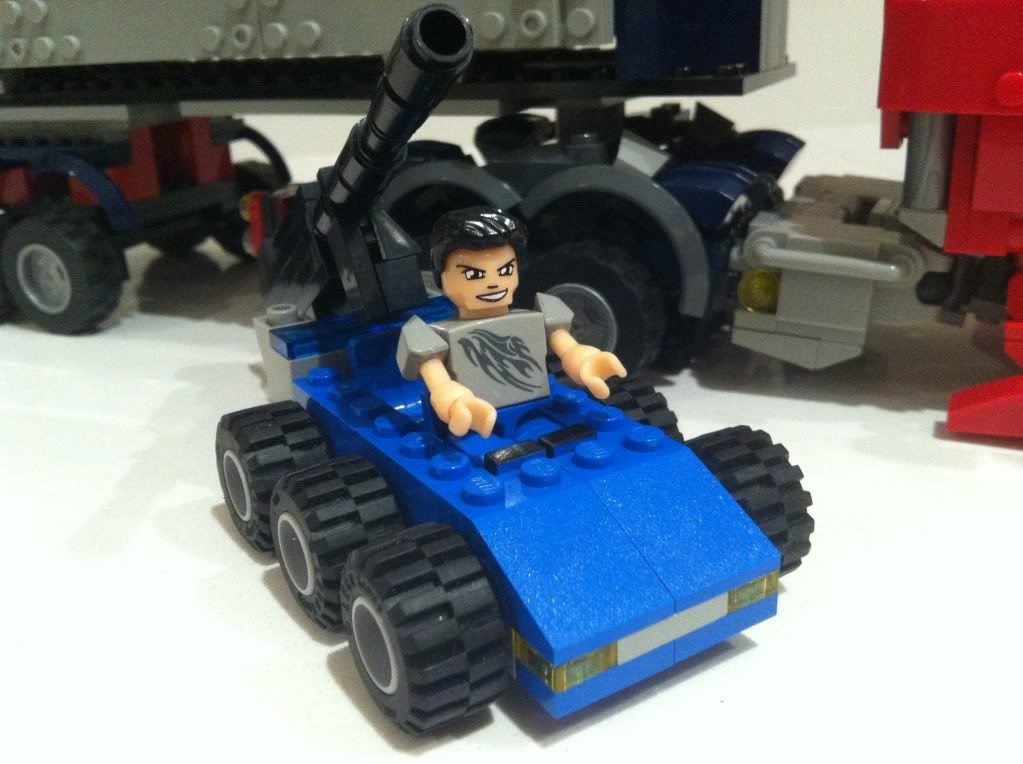 Gur-walk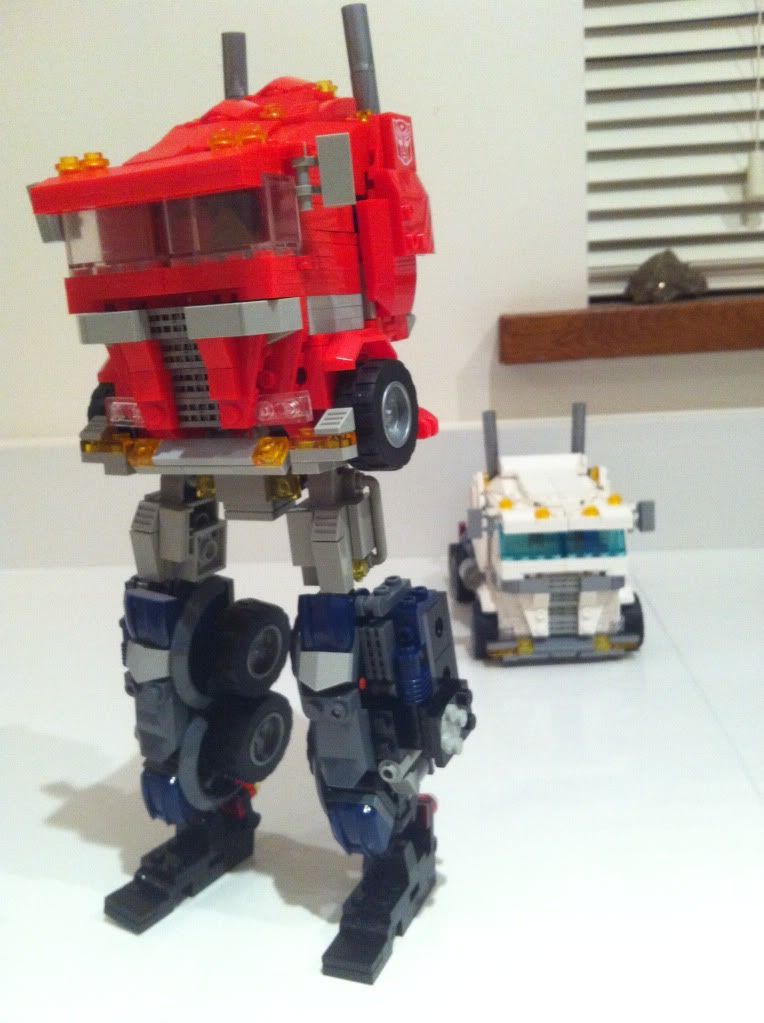 Prime & Magnus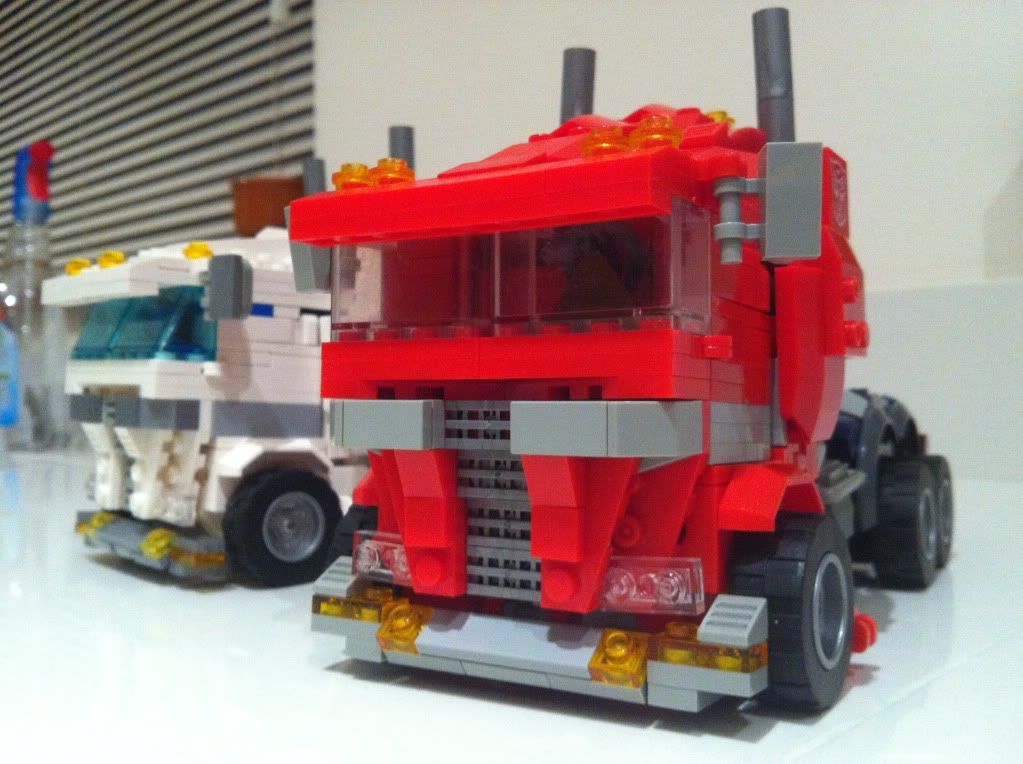 Ultra Magnus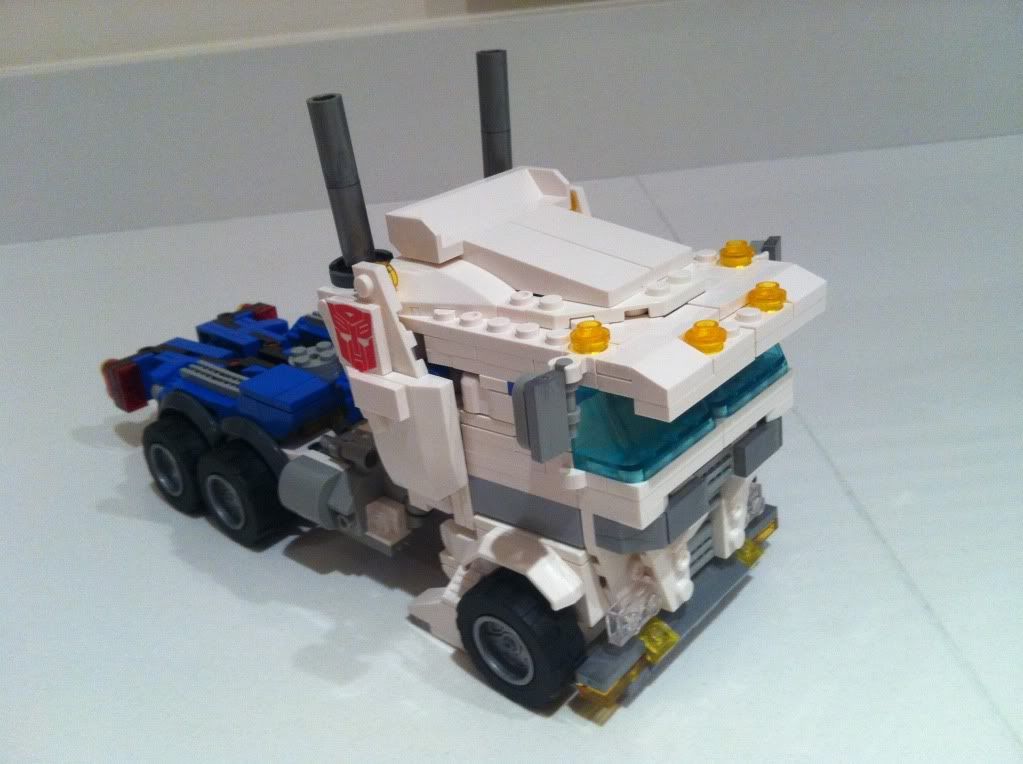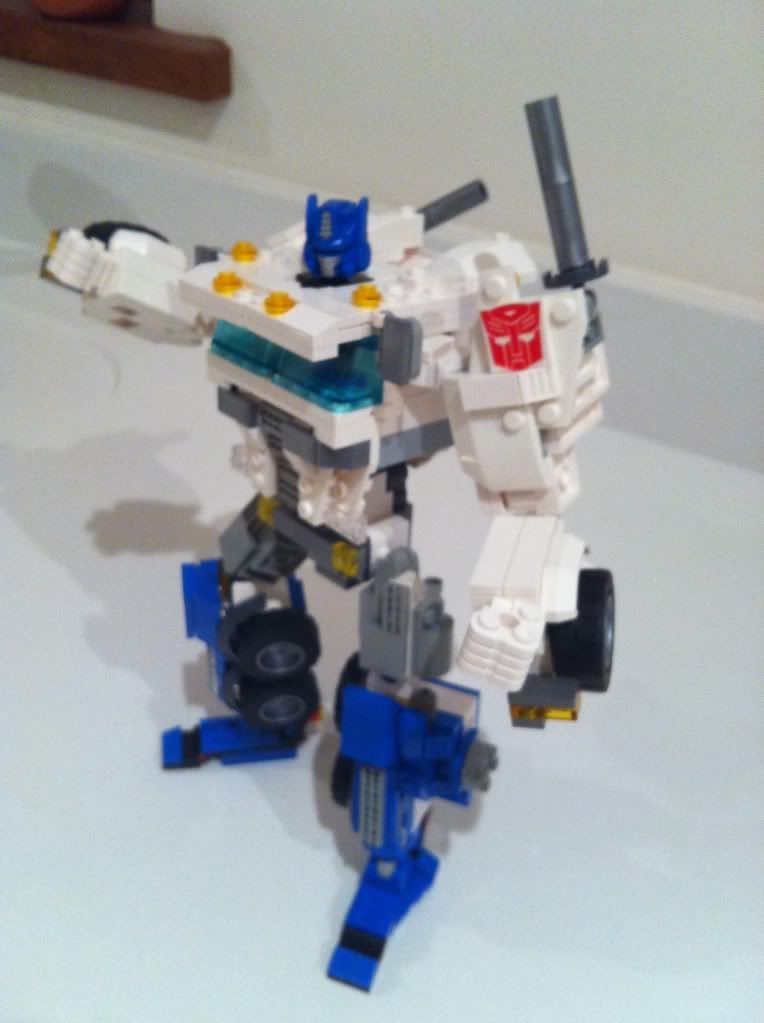 All 3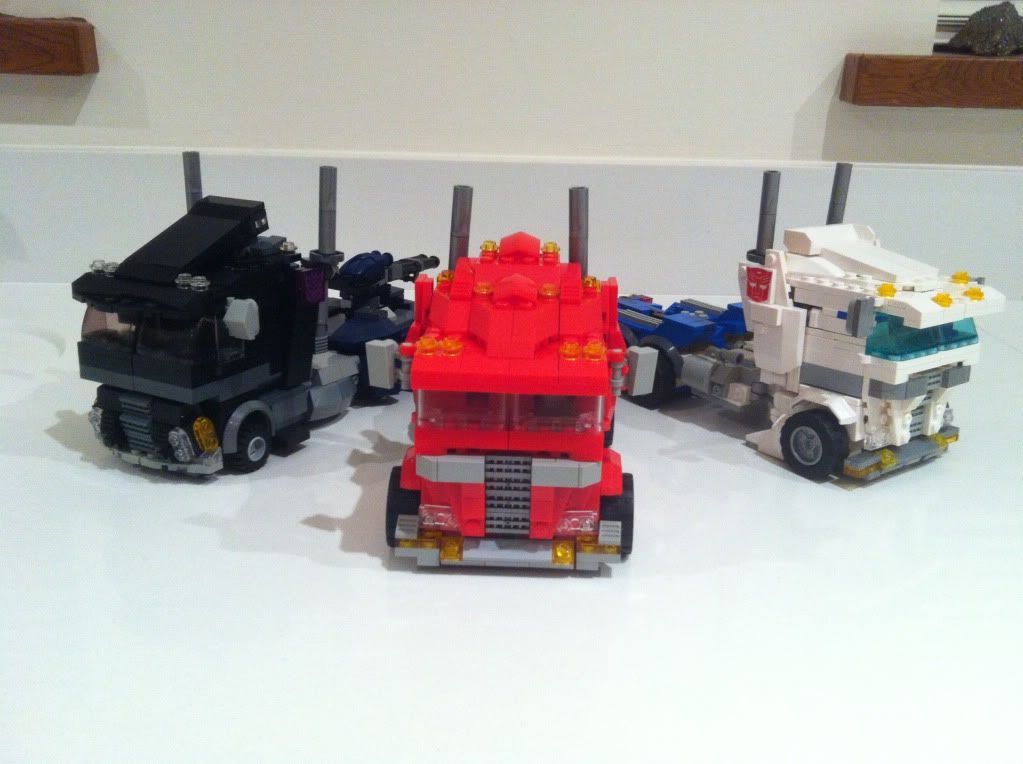 Nemesis Prime updates
Weapon storage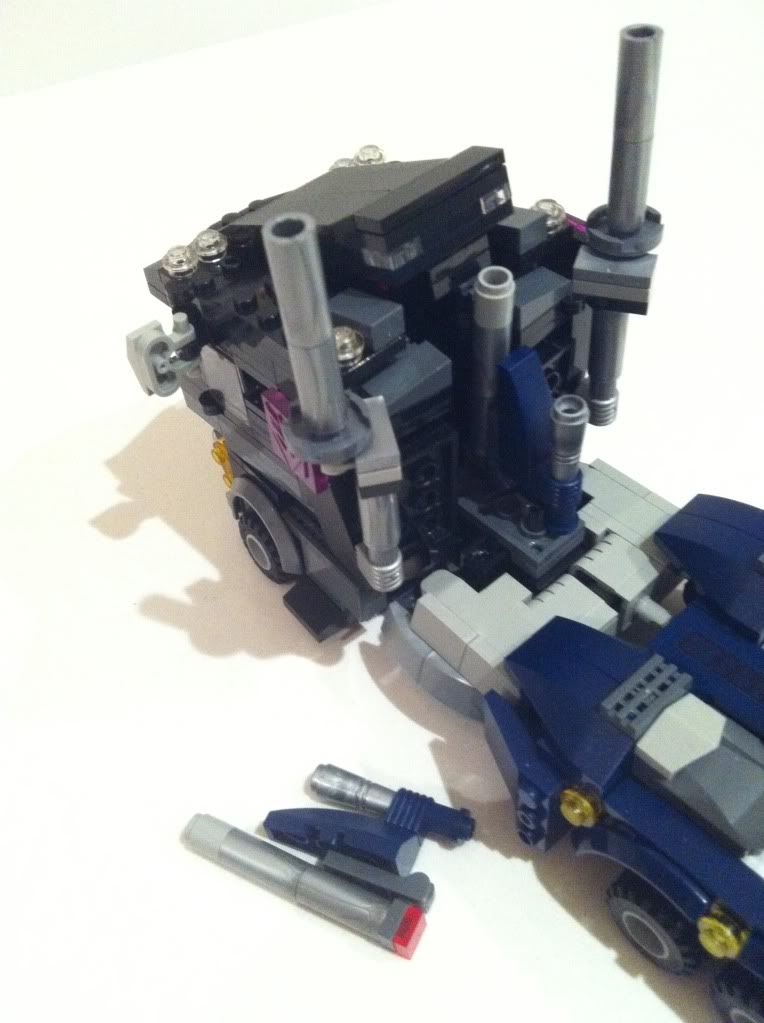 2 Transforming blasters and 1 double blaster