"We're going streakin'!"
Join the Twincast crew as they embark on Episode 79! This episode's party crew consists of Counterpunch, ScottyP, Seibertron, Rotorstorm, and Tigertrack. While this episode has nothing to do with Old School, it does feature a discussion about Masterpiece Streak and even has the return of Listener Questions!
Episode 79 "Streakin'" is available directly and in our RSS Feed and should appear on iTunes within 24 to 48 hours of this news post.
FUNCTION: Gunner
Masterpiece Bluestreak
is in many collectors' hands at this time, and he looks fiiiiiinnnneeee. New MP galleries on the site get discussed, too.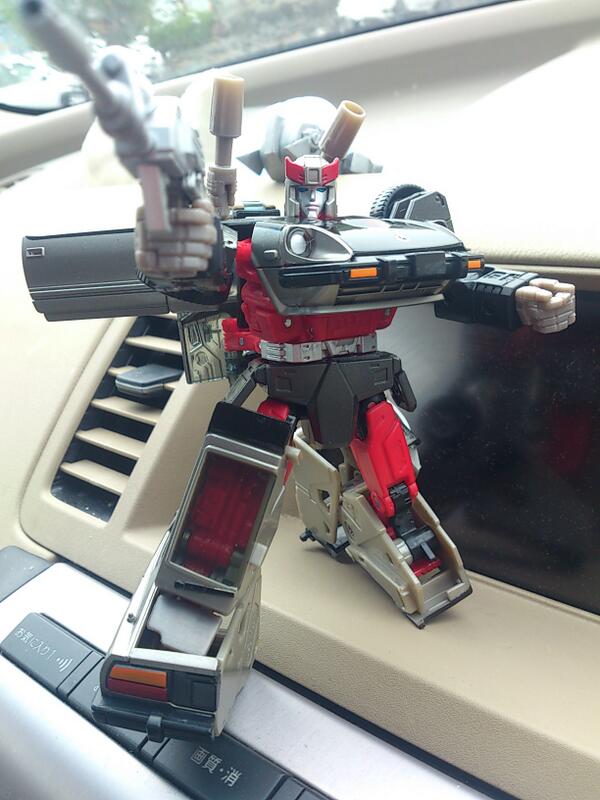 And of course, galleries lead to more galleries...we look at
Magnificus
, a very worthy repaint of a pretty good figure. And it's black.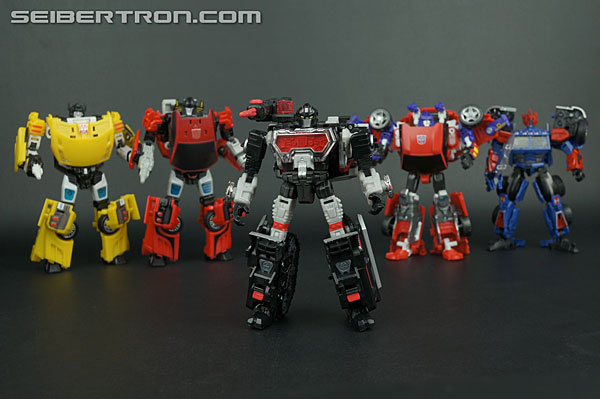 My class picture...I looked so young there.
Guess what?!? More
micron arms exclusives
are on the way from TakaraTomy. Whoa! Pretty colors.

It's a dragon, it's train, it's....Optimus Prime??? What is this
Go! Optimus Prime thing
?

My favorite topic, black exclusives. Black exclusive, black exclusive black exclusive Hunter Optimus Prime, black exclusive black exclusive Leo Prime...
BLACK EXCLUSIVE
!

TOPIC du JOUR
What happens when a brand gets so popular it has major motion pictures, many comic book titles, cartoons, and not one, but two toy companies that produce toys in the name of it? Why, we have a bit of a topic of discussion with the podcast crew as we try to figure out just what a Transformer is these days. Something for everyone? Or no seeming direction to the brand?
We take a few moments to discuss the fine work of Guido Guidi and Simon Furman as
IDW's TRANSFORMERS REGENERATION reaches issue #95
... and its stride.

Not to be outdone, we talk about
IDW's TRANFORMERS MORE THAN MEETS THE EYE #22
which finally answers the question, "So what the hell does Rung transform into?" Just when you'd had your fill of Transformer big names showing up and being all high and mighty, another shows up and does the same...

Oh and there's a little Transformers comics event coming soon,
DARK CYBERTRON #1 is coming soon
, and we give a quick breakdown of some preview pages courtesy of iTunes.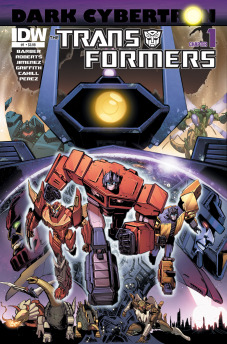 Hey, the Twincast would be nothing without our community of listeners, and we answer some questions from the listener mailbag that ask about displays, mixing your lines, waffles, and outrageous ideas for the upcoming Whirl toy's repaint/retool. Thanks for the questions!

Ryan turns a blind eye to our next discussion about third party toys, and what is the future of the toys, the companies, and the popularity. Anybody been priced out yet?


Speaking of third party toys we finally get into bragging rights where more unofficial product gets mention.
Thanks for listening to the Twincast podcast. We love doing this for all you who give it a listen.