Twincast / Podcast Episode #82 "Horsin' Around"
Welcome to the latest edition of the Seibertron.com Twincast! This episode features your host for the evening ScottyP, Tigertrack, Rotorstorm, and Jon 3.0
Episode 82 "Horsin' Around" is available directly and in our RSS Feed and should appear on iTunes within 24 to 48 hours of this news post.
With that said, let's pass this post off to
Rotorstorm
for the breakdown of what we talked about.
(0:5:38)
We've now seen more images of toys for the upcoming TF4 movie line. Dare we say another round of fast action battling action! See what the crew thinks of these
new figures
.

(7:50)
Next up we discuss the new leader of the decepticons..err I mean the new
Platimum Edition Year of the Horse Starscream
!

And who can say no to a
clear Prime trailer
?

(13:34)
Star Saber was announced as the winner of the
Takara Tomy Masterpiece Fan's Choice
. Is anyone surprised by this annoucement? Some of us aren't and are pretty excited about the news!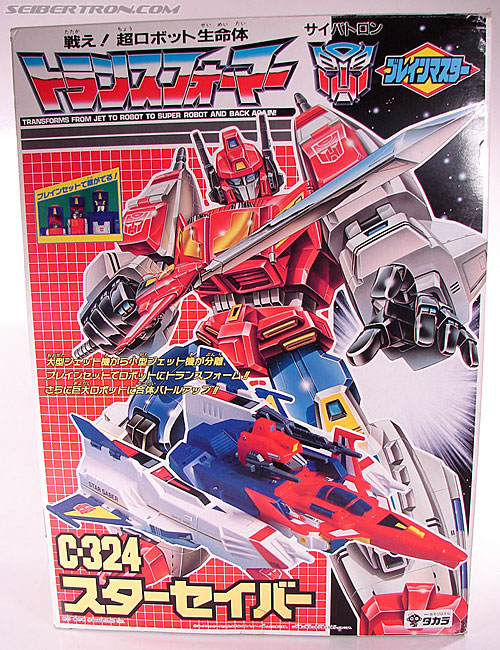 (20:06)
Ahh
Calvin Johnson
, the star of the Detroit Lions. Ever wonder how you could become Megatron and the hero of your football team? Well all you need to do is drop $550 for a set of shoes (oh oh and a bonus toy!) See what the twincast thinks and see if this will be making it into your collection.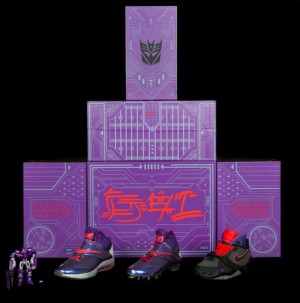 Oohhh look at all the purple
(26:03)
The new
Transformers Cloud
figures have been revealed, how are you feeling about these figures so far? I'm feeling a bit nostalgic with Megatron being a tank (editor's note:
Rotorstorm
just got Counterpunched into buying the GDO G2 Colors).

(31:24)
Switching topics now to some new issues of the IDW comics that have come out. Dark Cybertron Issues
2
,
3
and
4
have hit and we'll talk about our thoughts so far and where we think it will go from here.

Regeneration 1 Issue 96
has also hit. What's your opinion, Yay or Nay?

(51:08)
Don't we all just love movie reveals!
Some
plot details
have surfaced confirming that TF4 is a soft reboot.
...and we also get to see a pretty cool image of Prime in robot mode on the from cover of
EMPIRE magazine
.
(1:00)
In this episode we take a few listener questions about the total number of people that could be in the fandom worldwide to the most epic question of the night, is awesomesauce and man-gravy the same thing!?! The world may never know... (thanks mooncake623 and Kibble!).
(1:31)
The Twincast crew closes out the night with the braggin' rights, which is just chock full of Kreo goodness!
Thanks everyone for listening and we appreciate the continued support! Don't forget to keep the discussion going on the
Seibertron.com Energon Pub Forums
!