IDW March 2019 Solicitations
Posted:
Fri Dec 21, 2018 5:41 pm
Running just a smidge late, and not actually being the fault of IDW this time, we have our newest
comic solicitations
to share with you for March of 2019! These solicitations finally bring us back to a Transformers ongoing, featuring Issues #1 and #2 for the new Transformers series, set before the war on Cybertron. We also get the Go-bots final issue, some trades, and a Synergy project for you to check out.
So without further ado, here we go!
TRANSFORMERS #1 CVR A RODRIGUEZ
Cover coming soon
(W) Brian Ruckley (A) Angel Hernandez, Ron Joseph (CA) Gabriel Rodriguez

A NEW ERA DAWNS! In the infinite universe, there exists a planet like no other: Cybertron! Home to the Transformers, and a thriving hub for inter-stellar commerce, it is a world brimming with organic and constructed diversity. Immense structures line its landscape. Mechanical giants roam across its surface. Starship-sized titans orbit its skies, keeping a constant protective watch above and below. Ancient Transformers merge into its very fabric. Small, mysterious creatures skulk in its shadows. It is a truly amazing realm, long untouched by war, and exuberantly reaching for the stars. This is the Cybertron that Optimus Prime and Megatron vie for in this bold new origin-a world of seemingly endless peace! All that changes when Bumblebee and Windblade take a newly-forged Cybertronian on his first voyage through this world of wonders-they are confronted by the hard reality of the first murder to have occurred on Cybertron in living memory!

In Shops: Mar 13, 2019

SRP: $3.99
TRANSFORMERS #1 CVR B HERNANDEZ
Cover coming soon
TRANSFORMERS #1 10 COPY INCV COLLER
cover coming soon
TRANSFORMERS #1 25 COPY INCV WILLIAMS
Cover coming soon
TRANSFORMERS #1 50 COPY INCV WILLIAMS
Cover coming soon
TRANSFORMERS #2 CVR A DANIEL
(W) Brian Ruckley (A) Angel Hernandez, Ron Joseph (CA) Nelson Daniel

"Your life is yours to shape." These words form the backbone of the Transformers' society. But Cybertronian police officers Chromia and Prowl learn there's a dark underside as they investigate the murder that's caught Bumblebee in a web of lies and secrets.

In Shops: Mar 27, 2019

SRP: $3.99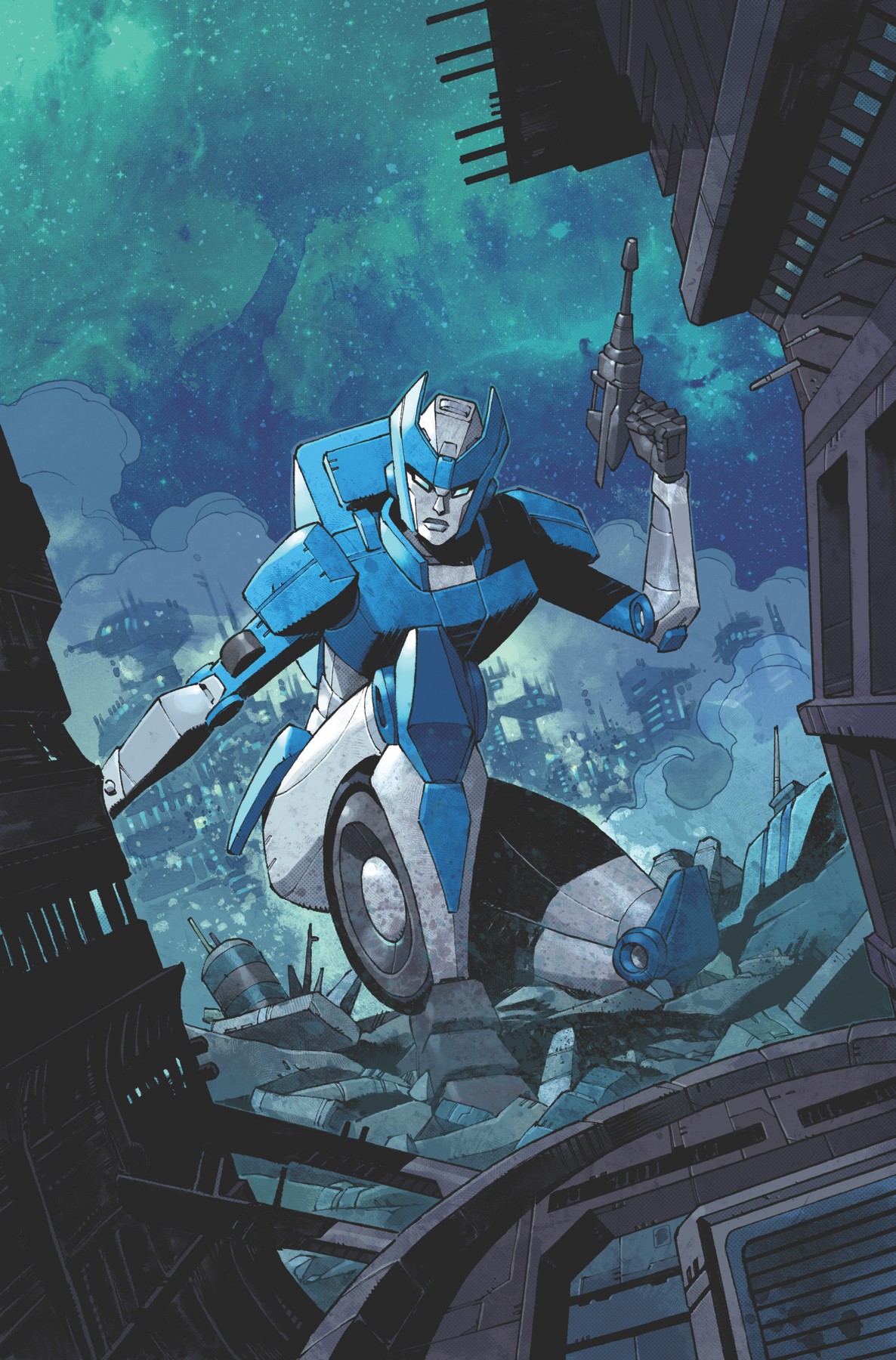 TRANSFORMERS #2 CVR B JOSEPH
Cover coming soon
TRANSFORMERS #2 10 COPY INCV VEREGGE
Cover coming soon
SYNERGY HASBRO CREATORS SHOWCASE
(W) Various (A/CA) Various

In recognition of Women's History month, IDW and Hasbro are teaming up to create SYNERGY: A HASBRO CREATORS SHOWCASE, a celebration of fan-favorites and new talent working with some of the most beloved Hasbro characters. With 13 fabulous covers drawn from the IDW archives and 27 pages of new material-including autobiographical works by Mairghread Scott (drawn by Sara Pitre-Durocher, reuniting the creative team behind the beloved Transformers: Till All Are One series) and Katie Cook (writer on the hit My Little Pony comic), as well as three original stories inspired by G.I. Joe, Transformers, and Jem and the Holograms-this anthology celebrates the women who have made, or will make, an impact on the world of Hasbro for many years to come.

Celebrate Women's History Month with women creators who made history!
Includes a collection of some of the most gorgeous and dynamic covers IDW and Hasbro have to offer-plus exciting new stories!

In Shops: Mar 27, 2019

SRP: $7.99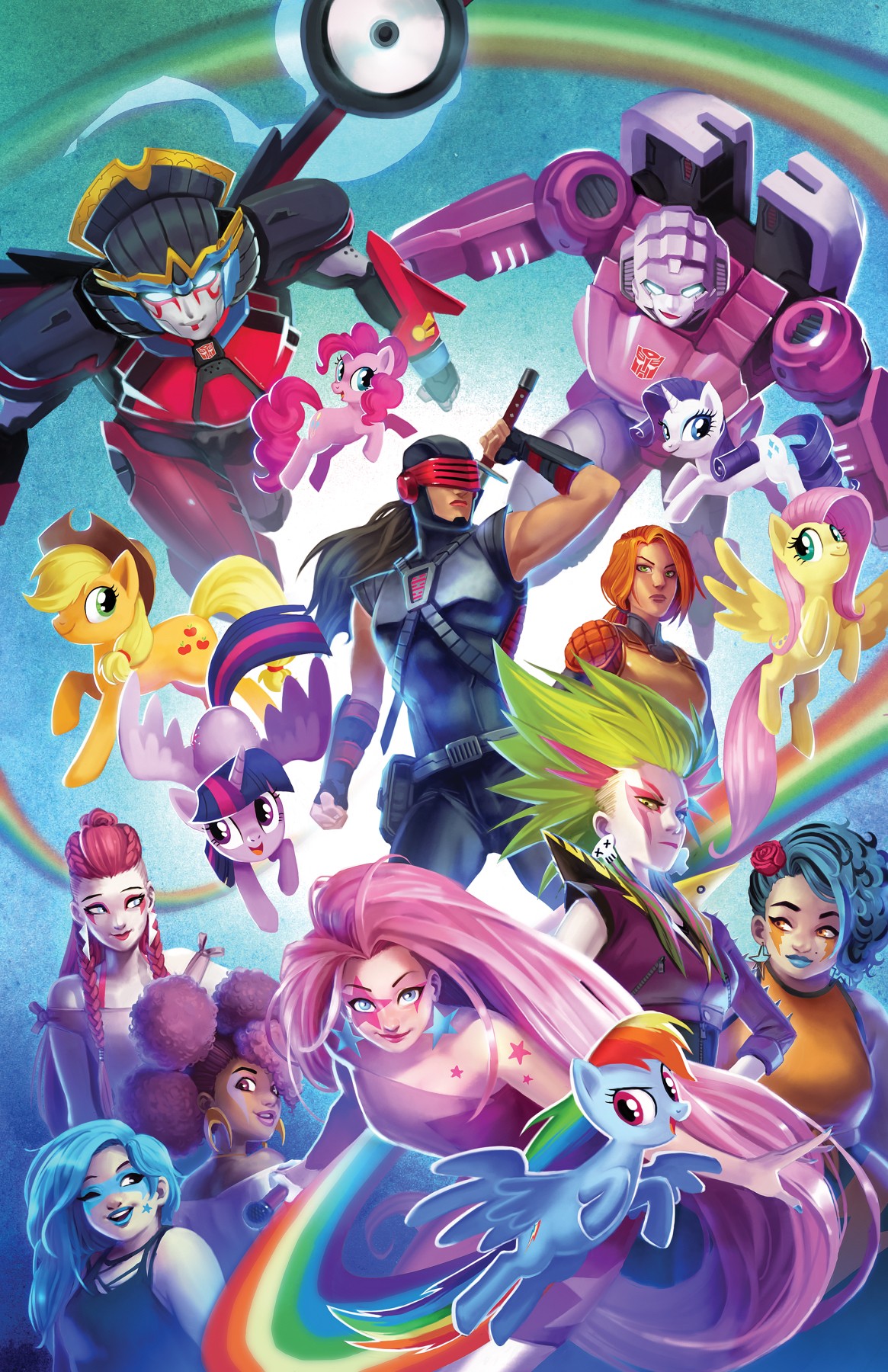 TRANSFORMERS IDW COLLECTION PHASE 2 HC VOL 09
No info given

The Autobots and Decepticons' uneasy peace is threatened by the flames of war! Starscream, ruler of Cybertron, makes contact with Windblade's homeworld-and the only defense against a new Cybertronian Empire is the Combiners-multiple Cybertronians joining together into huge, dangerous forms! Collects Transformers issues #39-43, More Than Meets the Eye issues #41-44, and Windblade, Volume 2 issues #1-5.

In Shops: Jun 19, 2019

SRP: $49.99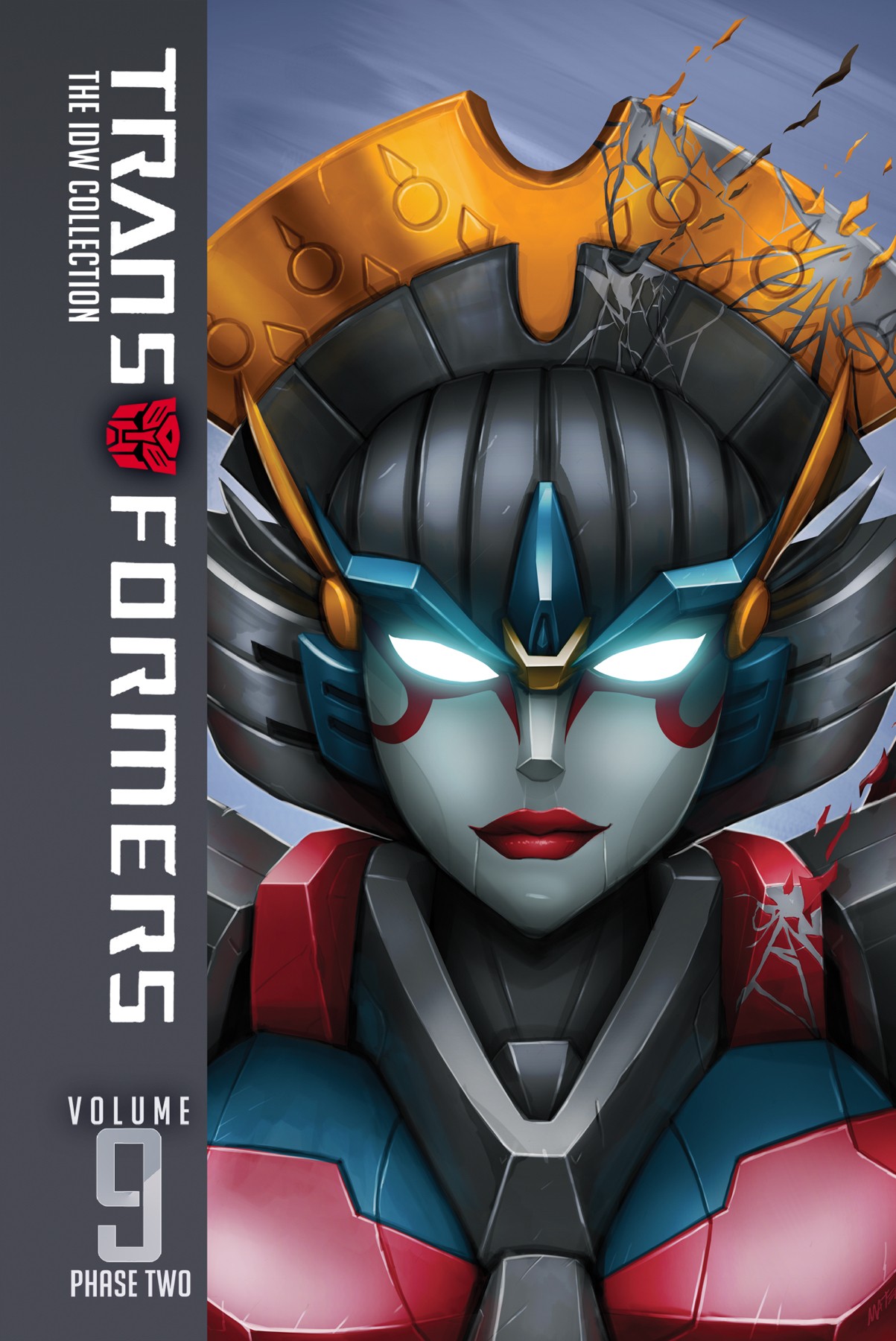 GO-BOTS #5 CVR A SCIOLI
(W) Tom Scioli (A/CA) Tom Scioli

The jaw-dropping conclusion to Tom Scioli's epic tale is here! The fate of all Go-Bots hangs in the balance! From the creative mind that brought you IDW's Transformers vs. G.I. Joe! Visionary creator Tom Scioli unleashes his imagination on the bizarre, absurd, and wonderful world of Go-Bots!

In Shops: Mar 20, 2019

SRP: $3.99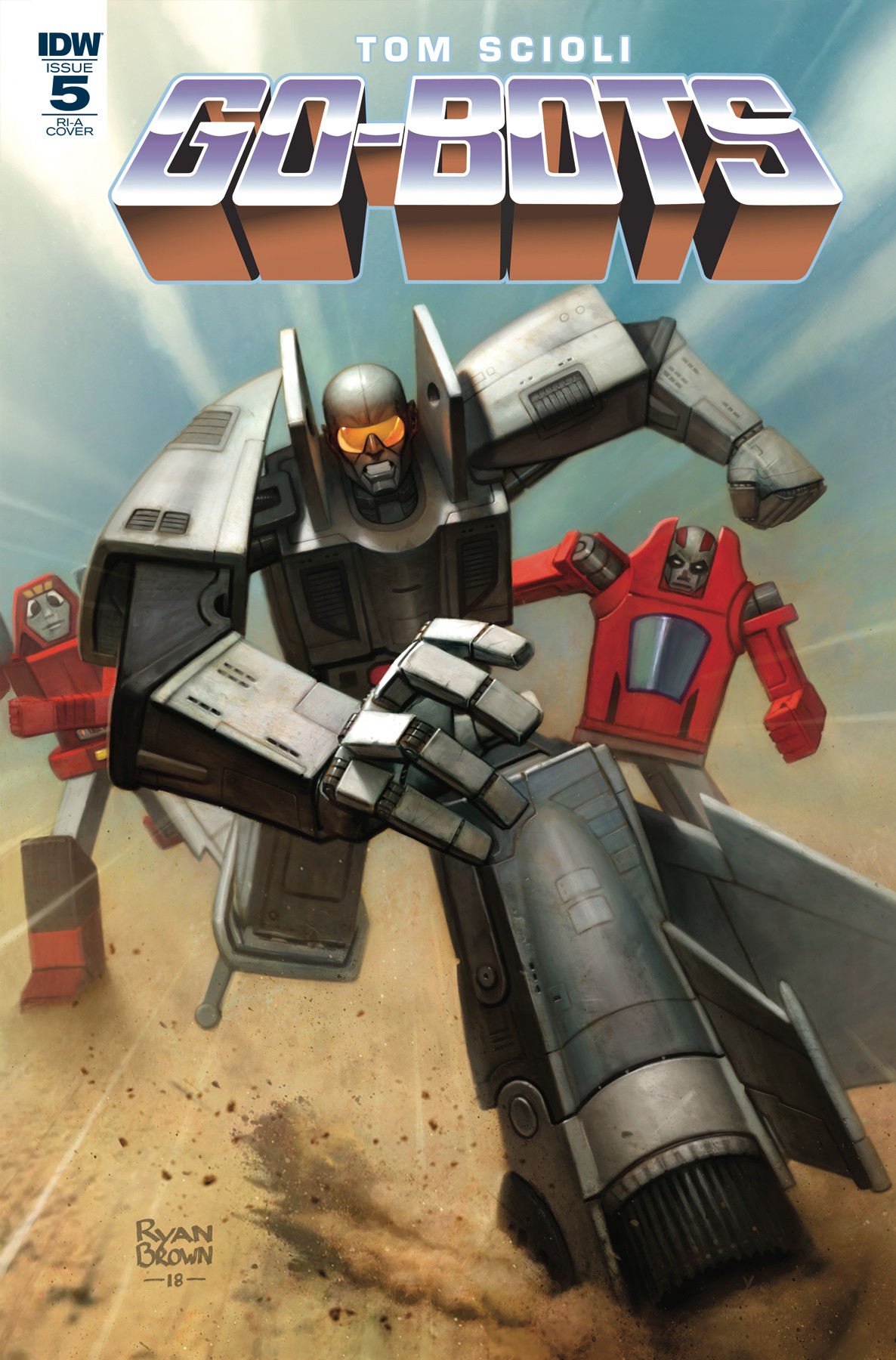 GO-BOTS #5 CVR B SHAW
Cover coming soon
GO-BOTS #5 10 COPY INCV BROWN
Cover coming soon
STAR TREK VS TRANSFORMERS TP
(W) John Barber, Mike Johnson (A) Philip Murphy, Jack Lawrence (CA) Derek Charm

When Kirk, Spock, and the entire crew of the U.S.S. Enterprise investigate problems at a remote mine, they're met with a explosive battle between powerful warriors who change into vehicles from the 20th century! As the battle between the Autobots and Decepticons rages, it's up to Kirk to decide-does he violate the Prime Directive and interfere in a war that's raged for millenia? And how will the Klingons complicate the issue? It's cartoony fun between two of the most popular science fiction franchises in the world!

Advance solicited for May release!

Four decades in the making, it's the crossover that fans have demanded! Kirk, Spock, and Autobots! Decepticons and Klingons! Optimus Prime and the Prime Directive!

In Shops: May 22, 2019