Transformers GI Joe Quintessential Collection SDCC 2019 Exclusive Signed Limited Edition Hardcover
Posted:
Fri Jun 28, 2019 2:05 pm
Another exclusive coming our way from IDW at this year's San Diego Comic Con is the Transformers vs GI Joe Quintessential Collection Signed Limited Edition Hardcover. Any fans of either property will no doubt be captivated by the beautiful cover art by Tom Scioli on this piece. From the press release: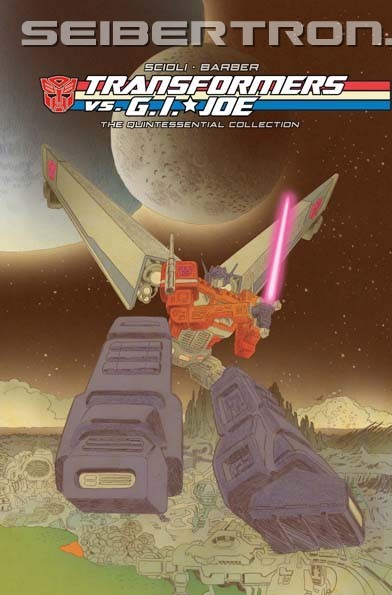 "This expansive hardcover contains the complete story of Transformers vs. G.I. Joe by visionary creator Tom Scioli! This special signed edition comes with a bound-in tip-in plate that's SIGNED by Scioli and has a limited number of copies!
Price: $40"
As always share your view with the Seibertron crew and let us know if you'll be picking up this item at the con this year in the forums!