IDW Transformers and Transformers:Galaxies Combined Trade Hardcover to be Released In June
Posted:
Mon Oct 14, 2019 1:36 pm
If you're a fan of either of the current IDW Transformers offerings, or you just like to binge-read your comics, we have news of a new Amazon listing for "Transformers Vol. 2: The Change in Their Nature", which collects issues 13-18 of the self-titled ongoing, written by Brian Ruckley,as well as issues 1-6 of Transformers:Galaxies, the other ongoing which is styled much like the former "Spotlight" series, and is written by different authors for each arc. From the listing:
Orion Pax, Chromia, and Security Operations have almost cracked the case of the Rise terrorists who killed Brainstorm and Rubble. But they aren't the only ones worried about the Rise and with a bolder Ascenticon faction behind them, Megatron, Starscream, and Soundwave seek to save Cybertron from all threats--the Rise, the Nominus Edict, and the Autobots! Meanwhile, in Cybertron's colonies, other bots find themselves dealing with the fallout of the rising tensions on Cybertron as they seek new avenues of Energon... and a way home.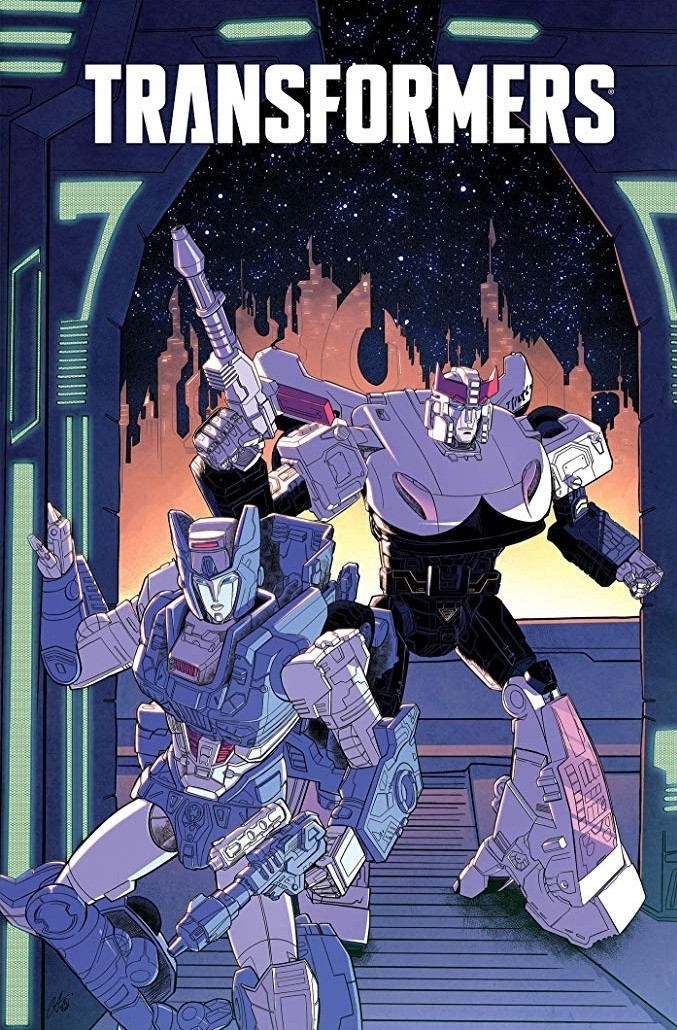 Click this link or the image above
to be taken to the pre-order page, though you will have to wait a bit- this trade isn't going to be available until June 2020, at a cost of $49.99.
Is this something you're going to pick up? Let us know below!