Transformers Valentine's Day Special
Posted:
Thu Feb 06, 2020 8:00 pm
Greetings all. Today we have a 3 page preview for the IDW Transformers Valentines Day Special one-shot issue! It is set to be released on Wednesday, February 12th for $3.99 U.S. The book follows super nerd, Glyph and underground boxer, Tap-Out (the two characters to grace the cover) as they look to expand their horizons by seeking new career challenges. Glyph is looking to study xenolinguistics and xenorelations beyond her mundane analytics work and Tap-Out's boxing career seems to be... well... going down the tubes. He's clearly not talking enough about fight club. Will they be able to help each other or crash and burn?
If you are not familiar with Glyph or Tap-Out that would not be surprising as these two characters are a little obscure. Both got their starts in the Botcon 3H comics and later appeared in Fun Publications comics when they took over Botcon in 2005.
From IDW Publishing, the creators include Patrick Ehlers (Author) Kate Leth (Author) Cohen Edenfield (Author) Jack Lawrence (Artist) Sara Pitre-Durocher (Artist) and Jack Lawrence (Cover Artist).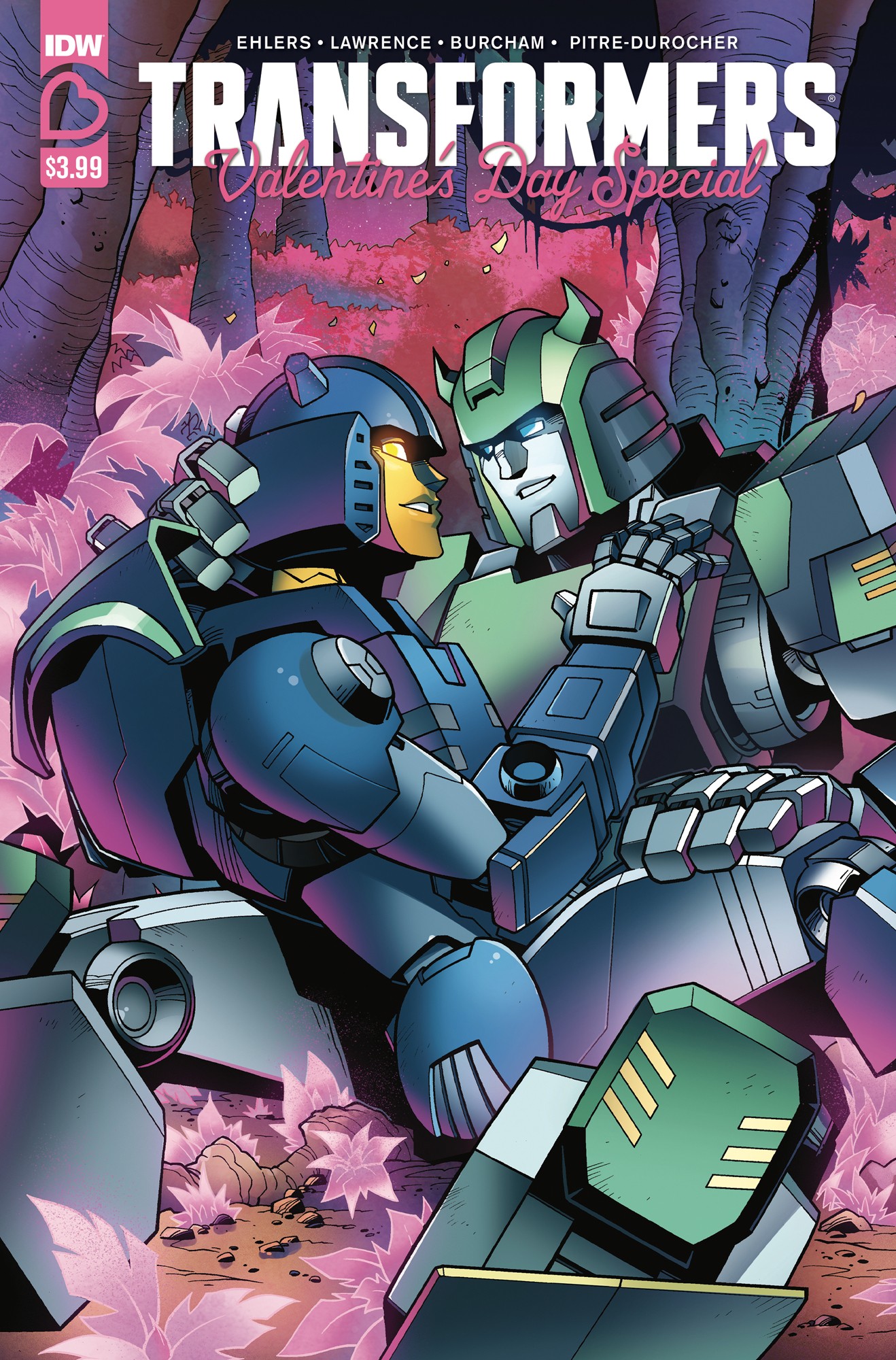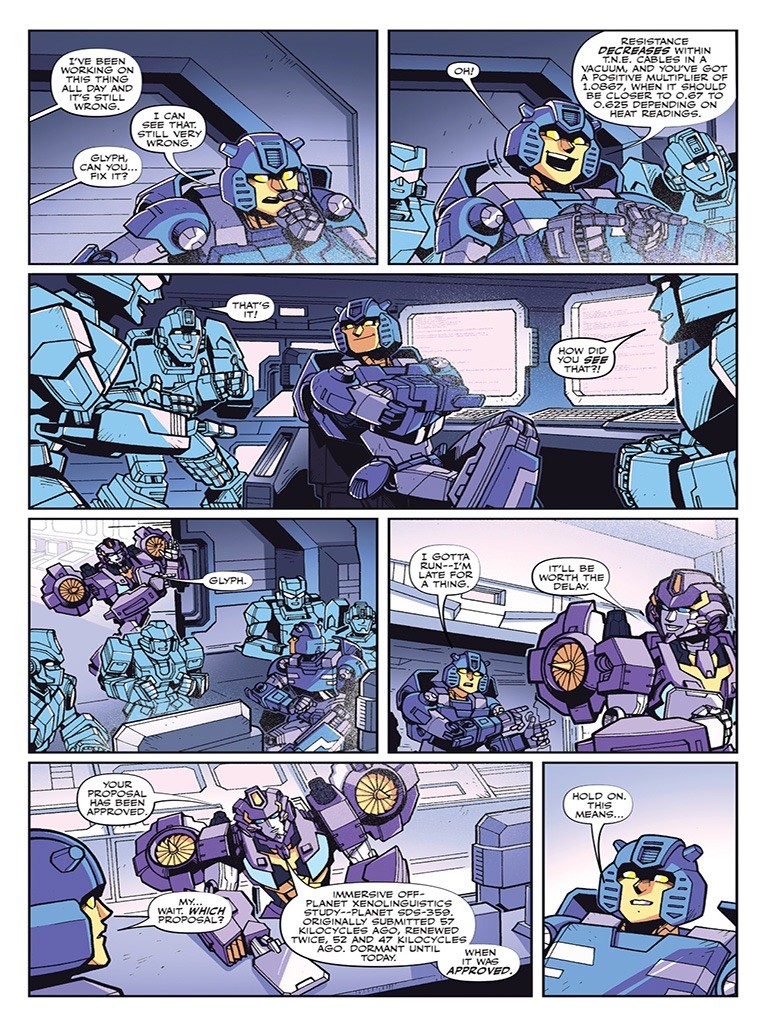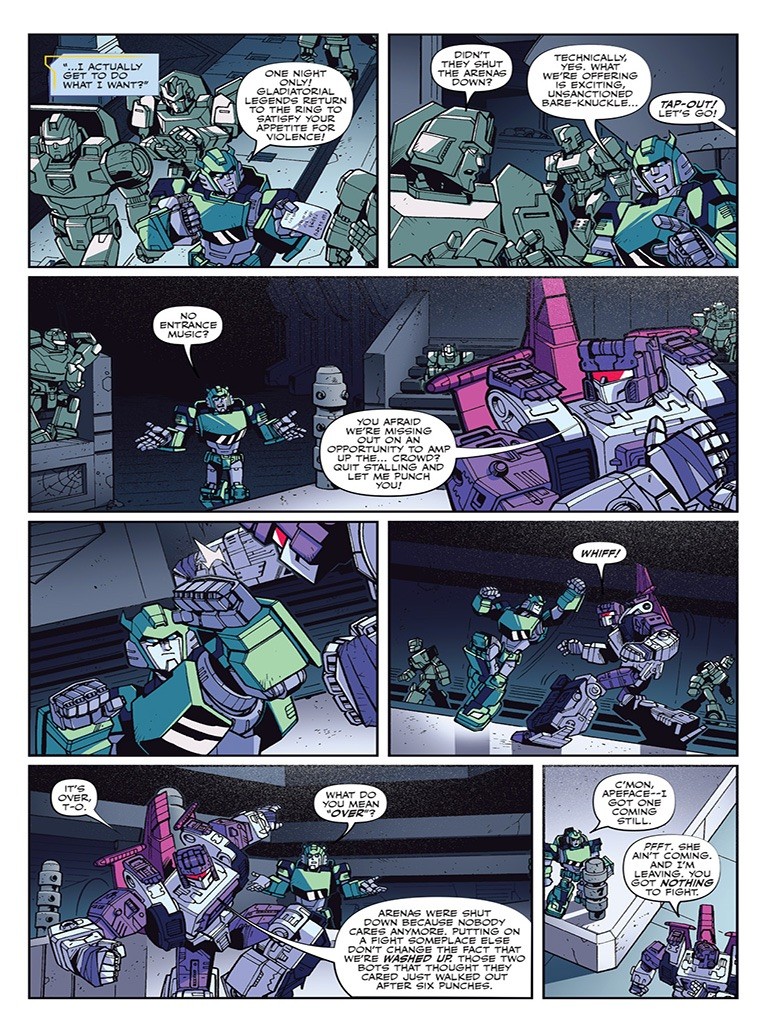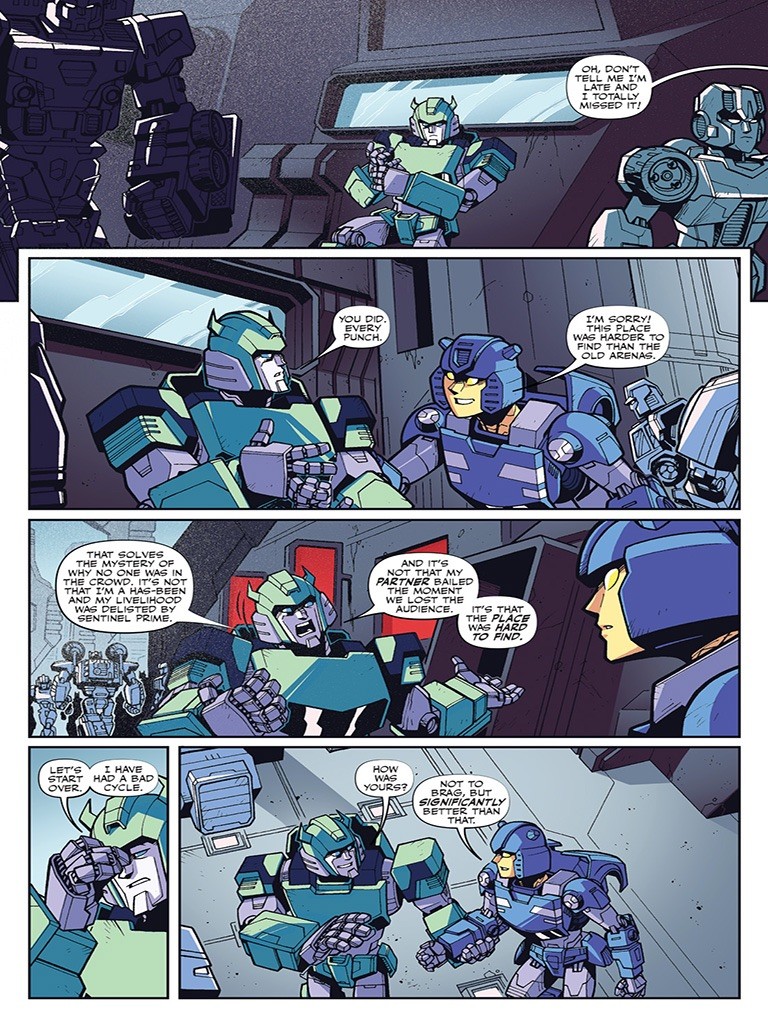 Are you excited about this upcoming release from IDW? Maybe even gifting this book to your special someone? Let us know in the comments below and keep it tuned to Seibertron.com for all your Transformers needs!